It's no secret that Switzerland is a great place to start a business. This is particularly true for blockchain projects such as The Greater Zurich Area, home to the renowned Crypto Valley.
Switzerland's exceptional decentralized system and open-minded technology environment make it the perfect home and natural partner to blockchain solutions technology firms.
How Many Blockchain Companies Are There in Switzerland?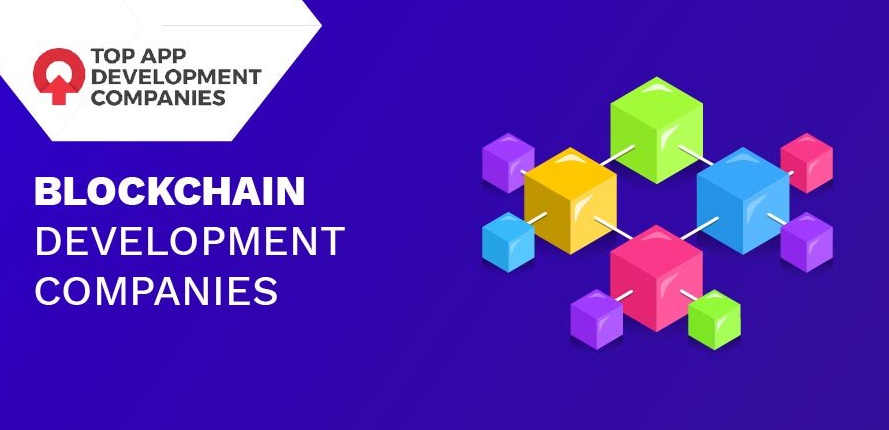 The number of Blockchain firms in Liechtenstein and Switzerland has grown to 960. In mid-2020, there were 919 blockchain firms, and the number of staff working in these companies has grown in the same period from 4780 to 5184.
There are nine blockchain hotspots in Switzerland's renowned Crypto Valley. They include:
Bern: 15 firms
Canton of Zug: 433 firms
Geneva: 57 firms
Liechtenstein: 83 firms
Lucerne: 20 firms
Neuchâtel: 26 firms
Schwyz: 13 firms
Ticino: 49 firms
Vaud: 32 firms
What Is Required to Start a Career in Blockchain Technology in Switzerland?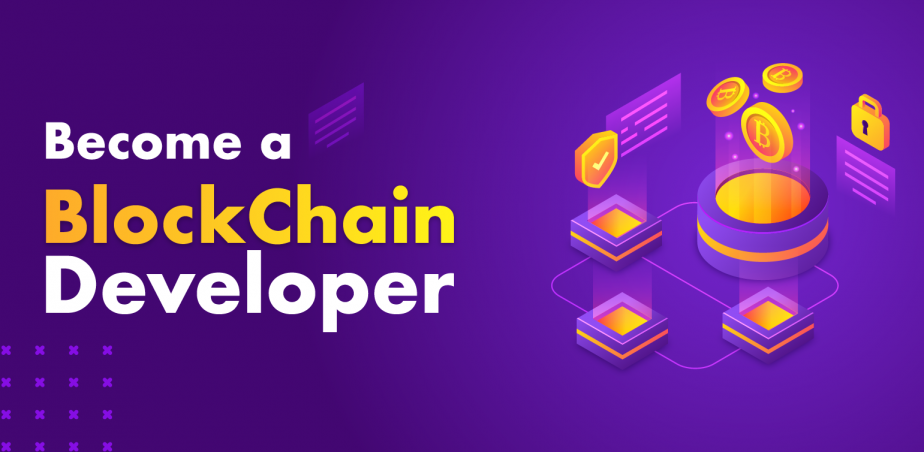 If you want to venture into Blockchain tech as a career, you will be working closely with the core team of your employer in all aspects of business, including leading your own projects.
Minimum Qualifications
A Bachelor's degree in comp science or a related tech field
Advanced knowledge of programming languages such as Python
Good comms skills
Entrepreneurial attitude: creative and focused
Good understanding of financial services and fintech.
Preferred Qualifications
Masters or Ph.D. in comp science or a related tech field.
Database management experience.
Machine learning and optimization algorithms experience.
A good understanding of data analysis frameworks.
Sound engineering practices such as automation, continuous delivery, code review, etc.
How to Find Opportunities in Blockchain Development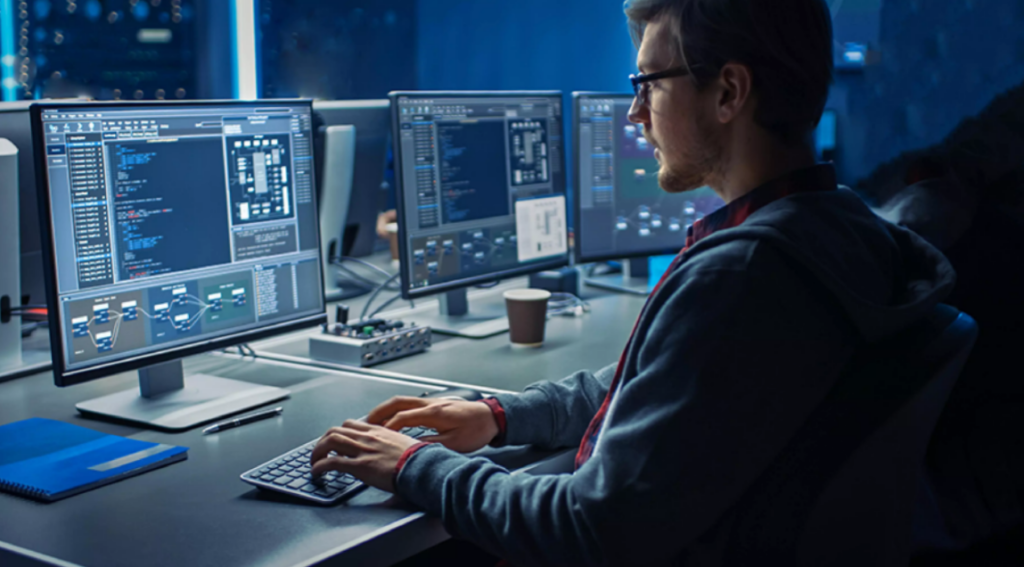 To find opportunities in Blockchain development, you first need to have the necessary skills. Blockchain hopefuls need to start from scratch because they don't have a programming background and want to transition from a similar career.
Starting from Scratch
If you want to become a blockchain developer, but you don't have any experience or skills to build a foundation on, then the road will be a bit harder for you.
Fortunately, there are a couple of steps you can take if you're actually interested in the Blockchain development career path. These steps include:
Learn why Blockchain technology was needed initially.
Learn the intricacies of Blockchain development
Learn various programming languages
Enroll in Blockchain development courses
Transitioning to Blockchain Technology from A Similar Career
Upskilling is the process of teaching someone new skills, and it's a handy process when it comes to teaching new Blockchain tech developers from other similar careers.
Some companies are aware of the growing significance of this technology and will upskill their employees, enabling them to handle the new technology. From this point forward you can log onto websites such as LinkedIn or social media and look for jobs.
Top 50 Blockchain Development Firms in Switzerland

1.      21Shares
21Shares is based in Zurich, and it's the world's leading provider of crypto exchange-traded components with over a billion dollars in AUM across 11 indexes.
2.      4ARTechnologies
AART technologies combines blockchain with its patented Augmented-Verification tech and offers all its members more process efficiency, safety, and transparency.
3.      Aave
Aave is a devolved open-source and non-custodial liquidity blockchain protocol on Ethereum. The name 'Aave' is derived from Finnish, and it means 'ghost.'

4.      AlgoTrader
AlgoTrader is a quantitative exchanging and exchange implementation solution for automated trading, strategy back testing, and e-commerce strategy development.
5.      AllianceBlock
AllianceBlock is closing the gap between DeFi (decentralized finance) and TradFi (traditional finance) by fixing the problems that exist in both and by linking them more closely.
6.      Anoma
Anoma is the result of decades of ground-breaking RnD (research and development) in Blockchain technology, cryptography, and programming language theory.
7.      Aragon
Aragon is a program that aims to disintermediate the building and maintenance of organizational frameworks by deploying blockchain technology.
8.      Atomyze
Atomyze has a vision to enable the tokenization of products allowing them to be exchanged easily and safely. Atomyze will also bring new access, improved liquidity and transparency, and optimized efficiency to the industry.

9.      Axedras
Axedras is a blockchain-based regulatory framework and mobile app provider to connect and digitalize the precious metal sector.
10.  Bancor
Bancor released the first DEX (decentralized exchange) based on AMMs (automated market makers). This blockchain protocol gives its users safe and easy access to decentralized finance profits while allowing for decentralized exchanging for integrated security tokens.
11.  Bitcoin Suisse
Bitcoin Suisse is the Swiss crypto and tech market leader. In addition, Bitcoin Suisse has helped to shape the cryptocurrencies and blockchain ecosystem in Switzerland.
12.  BitMEX
BitMEX is a P2P crypto component exchanging platform. It's one of the biggest crypto derivatives exchanges in the world, with an entirely verified user base.
13.  Bittrex
Bittrex offers a proven and safe platform for its clients to access opportunities for asset trading.
14.  Cardano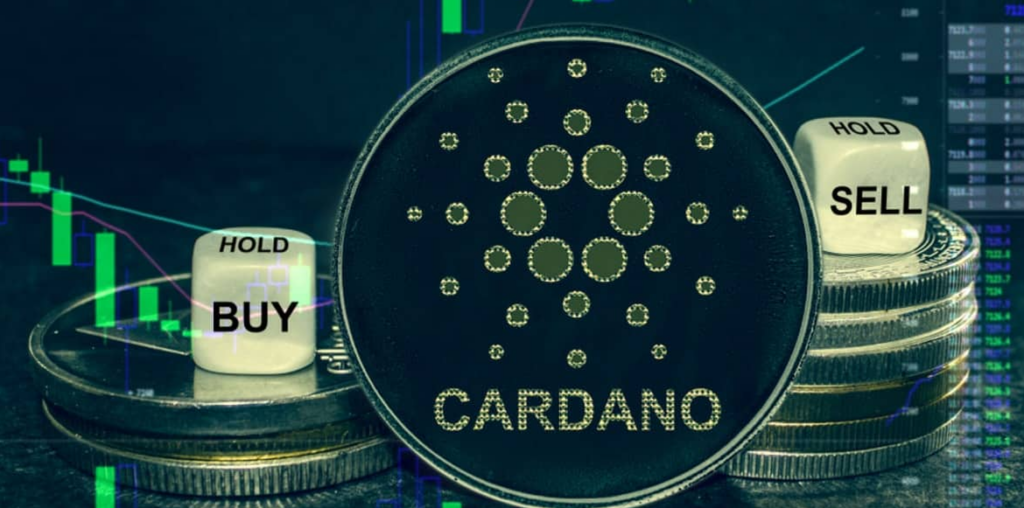 Cardano is a decentralized blockchain and crypto program that's entirely open-source. Cardano is building a smart platform that will offer more advanced features than any other protocol.
15.  CasperLabs
The Casper Network by CasperLabs is a PoS blockchain that's meant to help technology companies start building blockchain-enabled products and services effectively and quickly.
16.  Concordium
The Concordium blockchain is a level 1 PoS, enterprise-grade blockchain with the authenticated identity of users retrofitted at the protocol level.
17.  Cosmos
Cosmos is an ever-advancing ecosystem of autonomous and interoperable blockchain applications and services designed for a decentralized future.
18.  Crypto Finance
Crypto Finance offers established and professional investors products and services with a level of dependability, quality, and security unique to today's digital asset space.
19.  Curve
Curve is a trade liquidity pool on Ethereum designed for very effective stable-coin exchanging and low risk, additional charge income for liquidity providers.
20.  DFINITY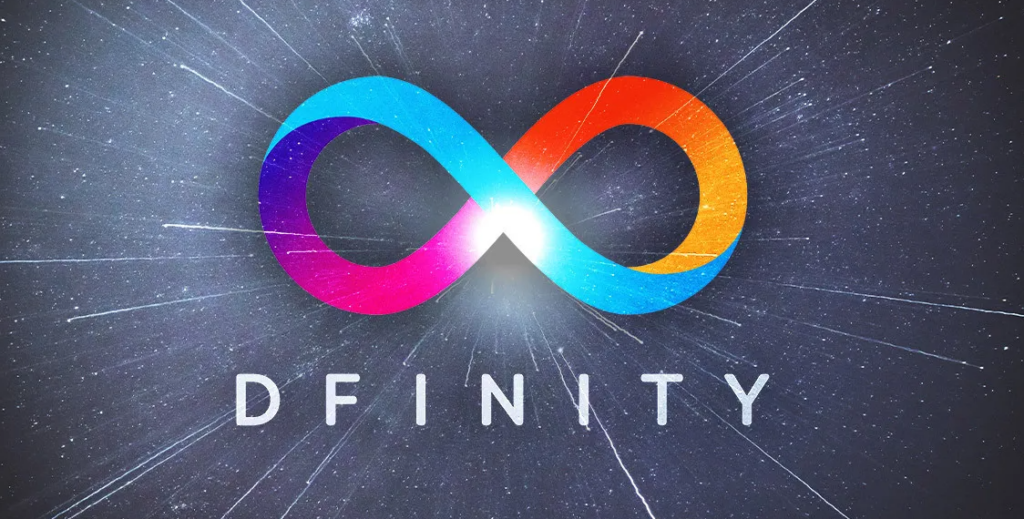 DFINITY is an NPO (not-for-profit organization) that builds the IC (Internet Computer), a public blockchain grid designed to host smart contracts.
21.  DIA
DIA (Decentralized Information Asset) is an open-source monetary data platform that deploys crypto-economic incentives to find and authenticate information.
22.  Elrond
Elrond is a very accessible, fast, and safe blockchain platform for distributed applications, enterprise use instances, and the fresh internet economy.
23.  Enzyme
Enzyme allows users to create and scale investment approaches of their choice from discretionary to ETFs (electronically traded funds) and market-making
24.  Ethereum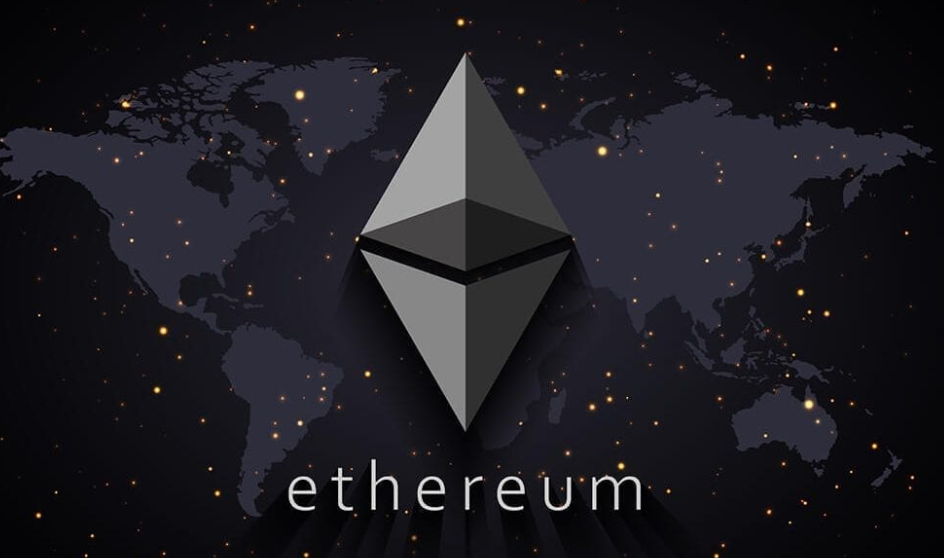 Ethereum is decentralized and operated smart contracts; apps that function exactly as planned without any chance of 3rd party interference, censorship, downtime, and fraud.
25.  Fiat24
Fiat24 is a payment app built by SR Saphirstein AG. Fiat24 tries to utilize blockchain tech to adjust the way present banks operate, thereby increasing their efficiency.
26.  Golem
Golem is a worldwide, open-source, decentralized mainframe that can be accessed by anyone. It's made up of the pooled processing power or user machines from data centers to PCs.
27.  HDAC
Situated in the Canton of Zug, Switzerland, HDAC Technology is a blockchain tech company that wants to be an asset and digital currency hub.
28.  ICON
ICON is building one of the world's biggest decentralized networks. Blockchains that participate in this project can exchange currencies using ICON's DEX (decentralized exchange)
29.  LCX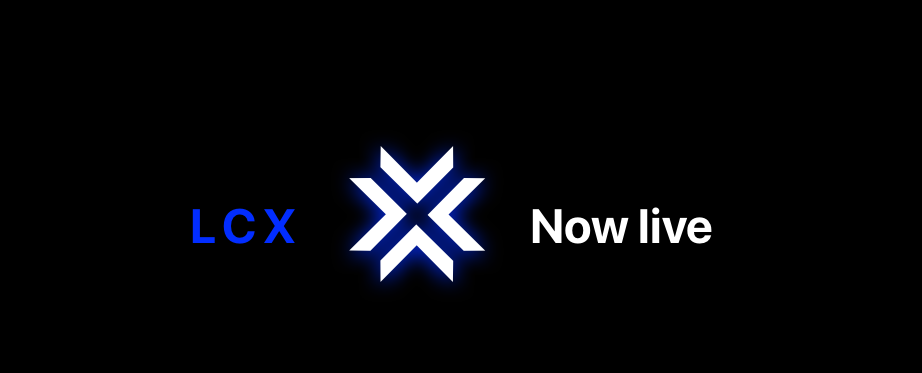 LCS is a ground-breaking blockchain infrastructure connecting the conventional financial system to the fast-moving trusted tech landscape.
30.  Liquidity
Liquidity is a devolved borrowing protocol that allows users to access 0% interest loans against their Ether which is used as collateral.
31.  LISK
LISK is a blockchain app platform with an SDK that offers developers a set of tolls that make designing blockchain apps relatively easy.
32.  METACO
METACO is one of the leading cybersecurity infrastructure service providers, allowing financial institutions, including banks, to enter the crypto-assets environment.
33.  Minima
Minima is a safe, scalable, and entirely devolved public blockchain that can operate entirely on an IoT or android gadget without any 3rd parties.
34.  Mt Pelerin
Thanks to its Bridge Protocol Platform, Mt Pelerin has become one of the leading players in asset management. It also offers unique crypto services via its mobile app.
35.  NEAR Protocol
NEAR is a scalable blockchain built to offer the performance and UI necessary to close the gap to conventional adoption of devolved applications.
36.  Nexo
Next is the biggest regulated financial organization for digital assets in the world. Nexo has over 4 billion dollars in assets under management.
37.  Partisia Blockchain
Partisia is the most advanced no-knowledge blockchain in the world. Its web 3.0 public blockchain is designed for discretion, speed, transparency, and trust.
38.  SEBA Bank
SEBA bank is a leader in the monetary sector, and it's the only worldwide smart bank offering an entirely universal suite of controlled banking services.
39.  SKALE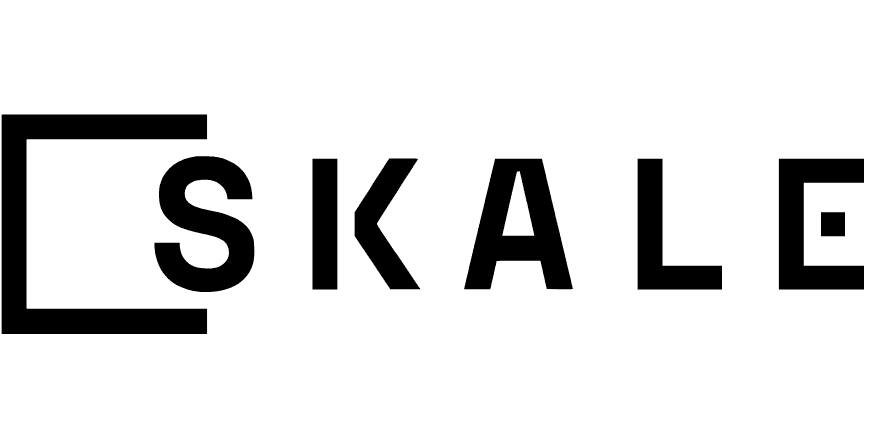 SKALE is designed to offer the power of Ether to a lot of entrepreneurs. It's a wholly devolved network that will bring DeFi, NFTs to users via a world of inter-linked infinite SKALE chains.
40.  Solana
Solana is a massively functional open-source project that depends on blockchain tech's permission-less nature to offer DeFi solutions.
41.  Status
Status build devolved technologies ranging from consumer blockchain applications to protocol-level infrastructure, creating an open-source, peer-to-peer tech stack.
42.  Streamr
Streamr offers devolved infrastructure for real-time data. The aim is to allow big data to be conveyed, shared, monetized safely and scalably without mediators.
43.  SwissBorg
SwissBorg believes that blockchain technology can allow everyone to oversee their wealth, which is the next phase towards a decentralized world.
44.  Sygnum

Sygnum allows banks, corporations, established and private investors, as well as other financial institutions, to venture into the digital asset economy with complete trust.
45.  Taurus
Taurus is a tech firm offering end-to-end digital asset setup for financial institutions.
46.  Tezos
Tezos is a power-efficient and self-upgradable PoS (proof of stake) blockchain with a verified record of safety and scalability.
47.  Utrust
Utrust is the leading DLT (distributed ledger technology) payment solution built to streamline the monetary sector as well as solve the issues of conventional payment methods.
48.  Vela
Velas is the fastest EVM-compatible blockchain in the world. Velas is an entirely hybrid EVM supply chain of Ethereum and Solana that comprises the best of both.
49.  Waves
Waves generates the economics of free, instant, and perfect. This platform, founded in 2016, is a worldwide public blockchain platform.
50.  Web 3.0 Foundation
This platform aims to build ground-breaking apps for devolved web custom software protocols. The goal is a devolved internet where users can control their own data and identity.
Final Thought
Blockchain has risen from the once-shadowy world of crypto to become a revolutionary technology for a lot of companies and startups. Blockchain is at the moment recognized as the most in-demand skill in Australia, France, Germany, Switzerland, the U.K, and the U.S.