It's a complicated task for startups in Europe and everywhere else to raise capital. Fortunately, there are more upcoming startup European Incubators to promote entrepreneurship and foster more successful company founders in the continent.
According to a study done by CB insights, New York funding and lack of funding are the second most common reasons why startups around the world fail to make it.
Therefore, startup founders need to raise capital. But, how are they supposed to do this? One of the proven ways for startups to raise money is by joining an incubator program.
How Many Incubators Are There in Europe?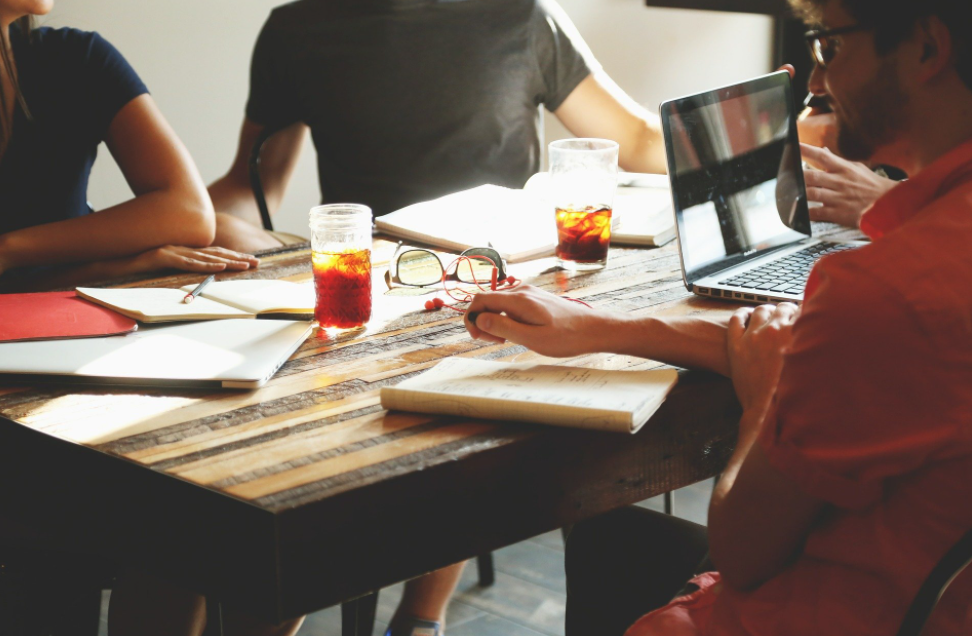 In France, Germany, Italy, Spain, and the United Kingdom alone, there are more than 1,200 business incubators with over 7,000 employees.
The subtlest services offered by these companies include access to funding, managerial training, networking, physical spaces, shared services, etc.
According to studies, in these five countries, the total number of accelerators and incubators is 1217, of which 227 are campus incubators, and 182 are corporate incubators.
France has the largest number of incubation programs with a total of 284 closely followed by the UK with 274, Germany, Spain, and Italy with 247, 215, and 197 incubators, respectively.
To be specific, for incubators based in France, the most vital services offered are managerial support and support for building networks. On the other hand, accelerators and incubators in Germany consider the most vital services to be the same as those of their French counterparts but with the addition of physical spaces and shared services.
The most vital services offered by incubators in Italy are access to funding, managerial support, provision of physical spaces and shared services as well as network building.
In Spain, incubators consider their most vital services to be access to funding, managerial support, and provision of physical spaces and shared services. Finally, in the UK, accelerators, and incubators consider their most vital services to be access to funding and network building.
What Are the Benefits of European Incubators?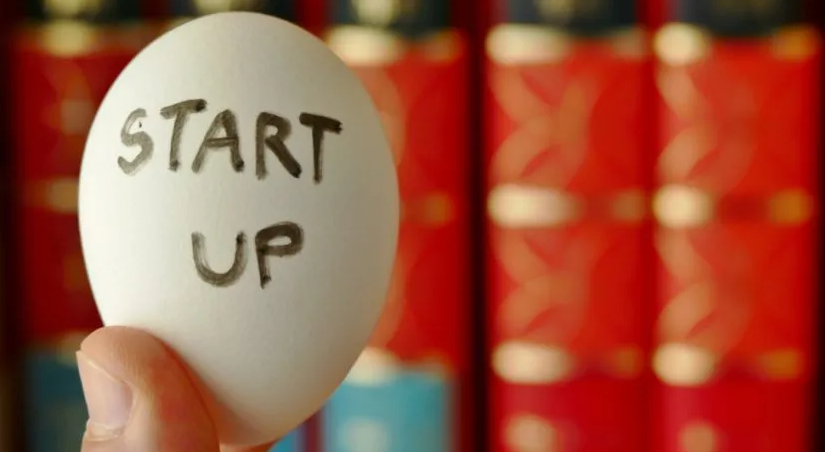 Access to Expensive Equipment
When you join a business incubator, you will get access to expensive machinery which you might not be able to afford with your limited funding. In addition, you might also get professional training on how to utilize the machinery.
These resources are often shared, but they can also be accessed in a cheaper way. These business incubator features will help decrease the overall expense of launching and running the startup by between 40% and 50% in some instances.
Access to Funding
Everyone understands the importance of financing to startups. But, unfortunately, plenty of times, people with brilliant products and services fail to get a proper beginning due to a lack of finances. Fortunately, incubators have plenty of partners who help your startup enroll with an incubator. These partners also offer startups finances and other useful resources.
Exposure to Leaders and Mentors
Incubators are where angel investors, venture capitalists, and other people who can mentor you reside. Unfortunately, it might be hard or even impossible for you and other entrepreneurs to get an opportunity to learn from these professionals.
However, when working in an incubator, you will most definitely be exposed to industry leaders and cultivate a mentoring relationship. Getting advice from people who have gone through a similar process as yours and succeeded is the icing on the cake.
Low-Cost Space
One of the most vital things that business incubators offer startup businesses is a wide range of working space. In fact, most incubators offer startups supplies as well as other resources that are vital in getting them up and running efficiently.
Networking Opportunities
For rapid business growth, it might not be enough to offer good products or services. As a result, networking is equally vital for short-term and long-term growth.
Networking is the process of exchanging contacts and cultivating relationships with other leaders, professionals, and startup entrepreneurs in your industry.
If it is your first time starting a business, it will be hard for you to build a strong network. Fortunately, startup incubators offer you a perfect way to build these networks. Building networks will help you gain contacts, exposure, referrals, and opportunities in your sector.
38 European Incubators Help European Start-Ups to International Expansion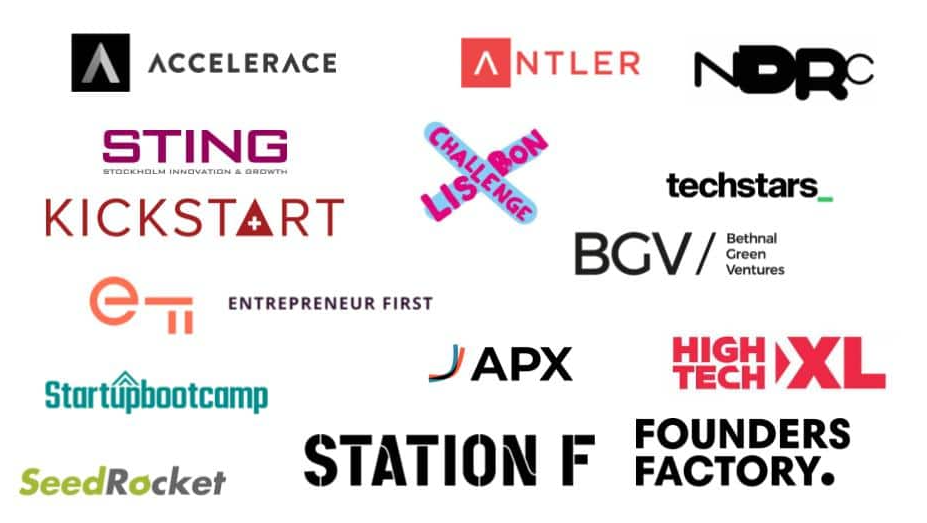 1.      Accelerace (Denmark)
Accelerace is one of the biggest incubators in the Nordics. Since its launch in 2015, Accelerace has offered support to over eight hundred startups via its pre-seed and incubator programs.
Its incubator program is five months long, and its equity-free, meaning the program doesn't offer cash in return for a stake in the startups.
2.      Antler
With several offices worldwide, Antler is one of the biggest startup incubators in the world. In Europe alone, Antler has offices in Amsterdam, Berlin, London, Oslo, Paris, and Stockholm.
This accelerator/incubator typically offers 100,000 euros in exchange for 10% equity and provides the startup founders a monthly allowance of 2,500 euros.
3.      APX (Germany)
Situated in Berlin and financed by Alex Springer and Porsche, APX is an early startup accelerator/incubator. Since its launch in 2018, APX has offered support to over one hundred startups across over twenty industries and countries.
APX comes in as the first investor for pre-seed startups. However, APX doesn't have a fixed-term program. Instead, it offers up to 500,000 euros via multiple rounds along a startup's growth course. In addition, APX also offers an unmatched network of over ten thousand investors, mentors, and professionals to startups enrolled in its program.
4.      BGV (UK)
BGV (Bethnal Green Ventures) is a pre-seed incubator and venture capital fund situated in London. BGV invests in determined startup founders using tech to tackle massive social and environmental issues that aim to enhance millions of livelihoods radically. Since its launch, BGV has offered help to over 140 startups to the tune of 98 million pounds.
5.      Build Up Labs Startup Incubator (Portugal)
Build up Labs is a venture studio that builds and develops new tech startups. Based on expertise accrued and resources available, Build Up Labs has launched an incubator for young startups.
The objective is to empower these firms and their teams on various business growth and development stages, either in the co-working space or a virtual remote environment.
6.      Chalmers Ventures (Sweden)
Chalmers Ventures has supported business founders' success since its launch in 1999. In addition, Chalmers helps startups that would like to nail their models and scale upwards.
7.      Entrepreneur First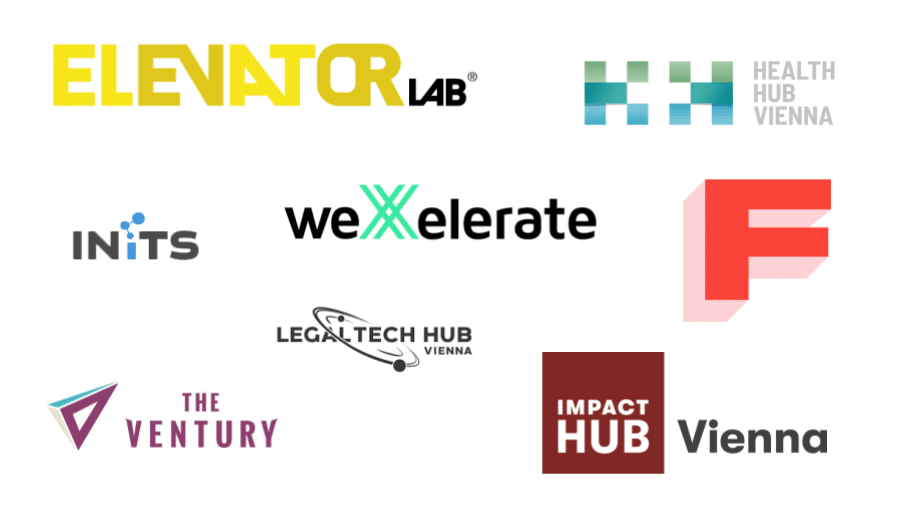 Entrepreneur First is a trail-blazing incubator with a couple of offices in major cities across Europe. Entrepreneur first enrolls business founders who can test their ideas and raise funds.
This incubator was launched in London in 2011, but it also has outlets and distinct programs in cities around the world, such as Bangalore, Berlin, Paris, and Toronto. Since its inception, Entrepreneur first has offered help to over three thousand business founders and over five hundred startups. But unfortunately, their program is very picky, and only 10% succeed.
8.      Euratechnologies (France)
This is a public-private partnership financed by the municipality of Lille as well as Lille-based finance organizations, including Caisse d' Hauts-de-France and Crédit Mutuel Nord.
9.      Founders Factory (UK)
Founders Factory is both a venture startup accelerator and startup incubator (venture studio). Through their half-year incubation program, startups receive tailored support from a team of over 100 professionals in engineering, fundraising, growth, product, and PR.
This venture studio also boasts a network of high-profile companies such as EasyJet and L'Oréal that support business-specific incubators.
10.  Foundry (France)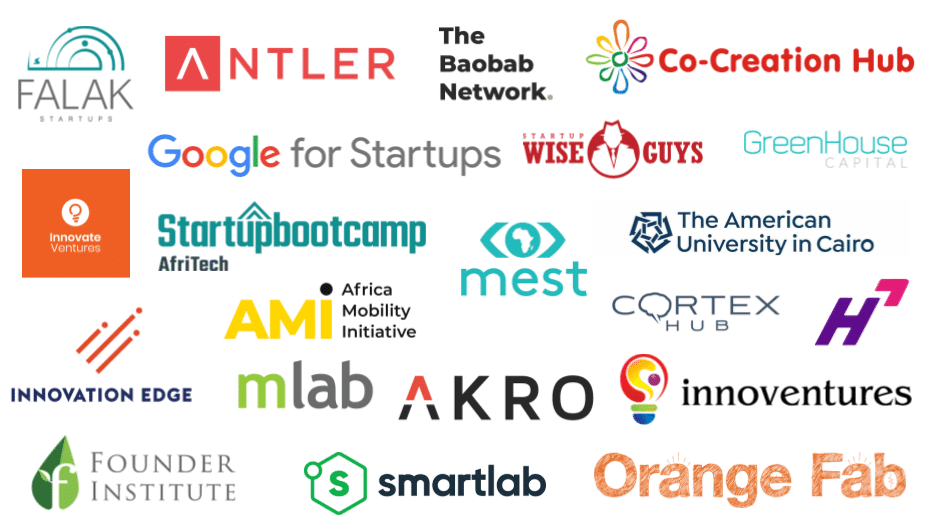 Based in the IFA Paris fashion School, the startup incubator program at the Foundry is Paris' inaugural fashion and tech incubation/ innovation lab.
The half-year program offers a place for fashion tech ideas and startups to develop via a co-working space, mentorship as well as new technologies.
11.  Google Campus
Google Campus is where tech startups meet the best of Google with free mentorship and training as well as an assorted community of like-minded problem solvers. In addition, Google's campuses support teams in order for them to make progress on their big ideas.
12.  H-FARM (Italy)
H-FARM is an innovative launched in 2005 to support the digitalization of corporate companies and help business founders launch their startups.
Each year H-FARM runs sector-focused incubators with the objective of picking, supporting, and investing in upcoming early-stage and market-ready startups.
13.  High Tech XL (The Netherlands)
Situated in the High Tech Campus in Amsterdam, High Tech XL is a startup incubator that is now available online. What's more, it now has another outlet in Shanghai, China.
Their 9-month program is somewhat unusual since they pick ideal-level startups where business experts, engineers, and other entrepreneurs come to pitch their business ideas.
14.  Iconic Lab (Berlin)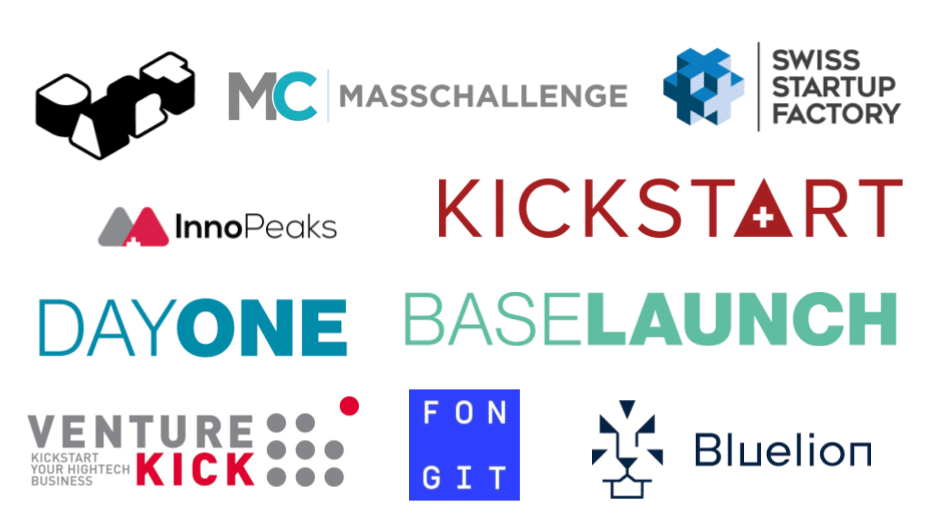 Iconic Lab has business development professionals who help talented entrepreneurs develop and scale their startups, preparing them for the next funding via its diverse investor network.
15.  Ignite Accelerator (Ireland)
Ignite is an accelerator/incubator open to startups with a material presence or willing to relocate to North-East Ireland. Through mentorship and training by successful business people, workshops with experienced entrepreneurs, and advice from over 150 startups, ignite helps companies get funds and build a scalable growth plan.
16.  Ikea Bootcamp (Sweden)
Ikea Bootcamp is a pilot program focused on exploring better everyday life for most people. Its accelerator and incubator programs have been tailored to empower businesses looking to develop. It's a remarkable journey that's entirely funded by the incubator.
17.  ImpactBase (United Kingdom)
When you enroll in ImpactBase, you will be assisted in finding, launching, and growing your business from an idea to the next big thing. Applications for the intakes are open in April.

18.  Kickstart (Switzerland)
Kickstart is perhaps Switzerland's biggest startup incubator. Since its launch in 2015, it has assisted over 270 startups across over 40 states, raising more than 1.4 billion euros.
Kickstart focuses on several sectors to provide business startups with the most bespoke expertise and mentorship. Some of the industries Kickstart is a part of include circular economy, Edtech, Fintech, Foodtech, Healthcare, and Smart city.
19.  Lisbon Challenge (Portugal)
Lisbon Challenge is Portugal's first startup incubator dedicated to tech software startups. With a 4-month program dedicated to startups still building their MVP, Lisbon Challenge offers startups mentorship, resources, and some seed funding.
Lisbon Challenge requires startups to have at least started building their MVP, have worldwide market potential, and have a minimum of two founders, with one co-founder being technical.
20.  Lumo Labs (Eindhoven)
Lumo Labs is both a fund and venture builder launched in 2016. What's more, Lumo labs has a unique hybrid two-year angel-funded startup master class.
The fund is worth twenty million euros with a three-year investment timeline. Lumo offers each startup between 300,000 and 500,000 euros, and it can add up to 1.5 million euros.

21.  Maria 01 (Finland)
With over 1,300 business founders and 170 startups enrolled, Maria 01 offers business startups a distinct co-working space. In addition, they organize and host events where business founders and venture capitalists can meet and interact.
22.  Mink (Sweden)
Mink is a non-profit incubator program with the aim to make Malmö one of the best cities in Europe for business startups and entrepreneurs. Minc offers business growth, creative co-working spaces, networks, and programs built for business founders in Malmö.
With experience spanning 15 years and having helped numerous startups take on the world, Minc is the place to be if you want to scale your business quicker and smarter.
23.  NDRC (Ireland)
NDRC is a Dublin-based startup incubator that offers startups seed funding of up to 100,000 Euros as well as mentorship from their network of over forty resident entrepreneurs.
Each year, NDRC enrolls thirteen startups for its half-a-year incubator program. On top of that, NDRC also offers startups up to one year of free office space and a network of over fifty co-working spaces around the world.

24.  Nestholma – Nordea Startup Accelerator (Finland)
Nordea startup accelerator is an intensive three-month program designed to help grow startups further and collaborate with Nordea, a fundamental player in the Nordics.
Nestholma and Nordea have run the incubator together in Helsinki and Stockholm. They have supported startups to define partnerships, learn and get new business opportunities.
Nestholma is continuing to introduce startups to other banks in Nordea's networks. Nordea is, in fact, one of the biggest financial organizations in the Nordic states.
25.  Rockstart (The Netherlands)
This rigorous stage startup program helps business founders take their firms from pre-stage to the global market in half a year. Rockstart offers funding, office space, specialized knowledge, and access to a wide network of global investors, mentors, and partners.
During the program, startups sign up for over 30 workshops in fundraising, growth strategies, legal & finance, personal & team development, PR & marketing, sales, etc.
After a hundred days, business founders present their businesses to investors, journalists, and partners during Demo Day. Finally, in a 30-day program in the Silicon Valley, businesses expand their global network and learn from the world's leading technology scene.

26.  Seedcamp (United Kingdom)
Seedcamp has over 300 startups generating breakout companies that change how people live, interact and make purchase decisions. In addition, Seedcamp offers infrastructure to startup founders who have raised over 1.5 billion euros in funding from leading global investors.
27.  SeedRocket (Spain)
Seed Rocket is situated in Barcelona and is one of Spain's main startup incubators. SeedRocket enrolls startups with at least an MVP and early traction searching for angel investors.
Unlike most accelerator programs, SeedRocket doesn't invest in the startups themselves. Instead, it links startups with angel investors who may offer to fund later. Since its launch in 2008, SeedRocket has helped over ninety business startups.
28.  Startup Autobahn (Stuttgart)
Startup Autobahn is the definitive innovation platform that links startups of all growth stages with sector-leading corporate partners to pilot their tech and drive the ultimate goal; a successful production-ready execution.

29.  Startupbootcamp (Denmark)
Launched in 2010 in Copenhagen, Startupbootcamp has become a startup incubator with offices in major cities such as Amsterdam, Berlin, London, New York, Singapore, etc.
Their program enrolls up to 10 startups for each of their sector-specific programs for an extreme 3-month program. In addition, Startupbootcamp supports initial-stage tech founders with direct access to their network of alumni, mentors, and partner firms.
30.  Startup Funding Club (London)
Startup Funding Club (SFC) is a leading accelerator/ incubator offering seed capital and managerial support to promising companies in the United Kingdom.
By combining its own funds and Angel Syndicate, SFC has built an award-winning model that gives investors exposure to EIS and SEIS eligible startups directly or via a diversified portfolio built and managed by its team.
31.  Startup Lab (Norway)
Launched in 2012, Startup Lab is the biggest business accelerator and incubator in Norway. This incubator features over one hundred startups, and it runs a twice and year program.
Their incubator offers a 3-month program where all chosen businesses get at least 100,000 euros' startup capital, with some startups getting as much as 300,000 euros.

32.  Startup Wise Guys (Denmark)
All businesses and individuals have a direct or indirect effect on climate change, ecological living as well as several other pressing global issues.
Startup Wise Guys has found the need to support pre-seed sustainability startups, and it believes in the impact startups can have on global sustainability.
33.  StartupYard (Czech Republic)
StartupYard is based in Prague and is Central Europe's leading incubator for tech startups. Launched in 2011, Startup Yards has accelerated and incubated over 70 startups from over 20 states. What's more, over half of its alumni have been funded, bringing in more than €30m.
34.  Station F (France)
Station F is France's biggest startup incubator. Launched in 2017, Station F is far more than a basic incubator; instead, it's a unique campus with over 30 programs, 1,000 startups, and 600 events and workshops every year.
However, unlike most incubator programs, Station F doesn't finance startups directly. Instead, the startups enroll into a campus where they can enjoy numerous benefits and join the program of important associates such as Facebook and Microsoft.
35.  Sting (Sweden)
Sting is a Stockholm-based startup incubator launched in 2002. Sting runs a four-month accelerator program as well as a one-year incubator program.
What's more, Sting enrolls up to eight startups twice a year to join their incubator. However, startups need to have at least released their MVP and indicate some kind of initial traction.
36.  Techstars
Techstars is one of the biggest startup initiatives in Europe and the globe. Each year Techstars enrolls 500 startups from across the globe for its 3-month mentorship-driven incubation.
Techstars also operators an accelerator program across 9 European cities. In addition, Techstars invests 100,000 euros in startups and offers access to its handy alumni network.
37.  Ventech (Paris)
Launched in 1998, Ventech specializes in pre-seed investments in startup firms. Ventech has a wide investment scope with the capacity to invest in B2B and B2C in hardware and software with a sector skeptical approach.
38.  Yield Lab (Ireland)
Launched in 2017 and based in Dublin, Yield Lab is an accelerator that offers up to 100,000 euros to agrifood tech companies revolutionizing agriculture and food structures to provide food to the world sustainably.
Final Thought
It's pleasing to see that there are a significant number of accelerators/incubators in most European countries. In addition, it's interesting to find that the numbers, especially when compared to each country's population, are highly comparable.