Thanks to the growth of software development companies at the moment, there are multiple SaaS (Software as a Service) companies designed to address the needs of SMBs by producing popular SaaS products.
The rise of SaaS companies over the last decade has been remarkable with rapid innovation. This rise can be attributed to the cost, safety, and usability benefits offered by SaaS.
One study shows by 2023, the popular SaaS products industry will be worth over $60 billion, and its growing at a CAGR (compounded annual growth rate) of 9%. Another study reports that 38% of businesses claim they're running on Popular SaaS Products
SaaS is ubiquitous for the functionality of current businesses, and your business shouldn't be left out. To help you make a decision about SaaS companies this review will discuss what SaaS products are and list some of the Popular SaaS Products available right now.
What Are SaaS Products?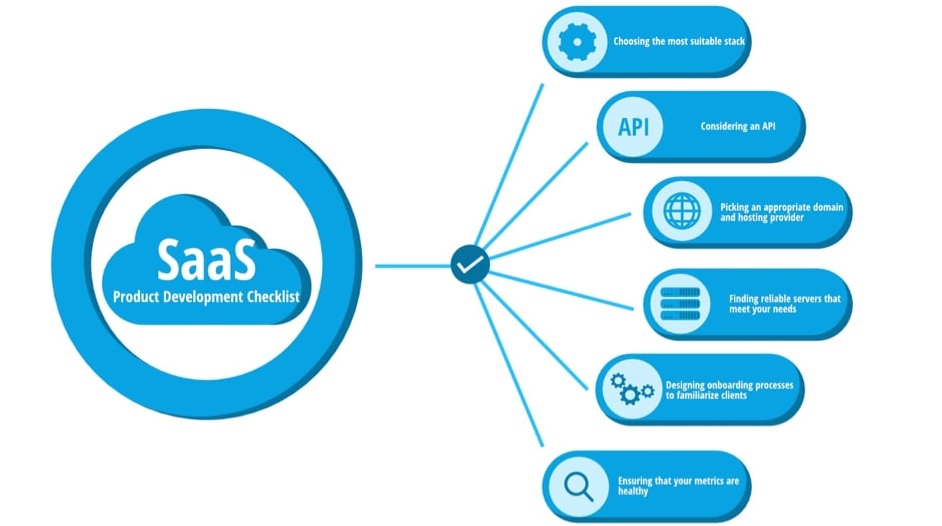 SaaS (software as a service), also referred to as on-demand software, is a software authorizing and distribution business model whereby a centrally hosted software is offered to customers via a licensed subscription over the web.
Rather than having to buy expensive computers or computer components and downloading software, you can easily access the service over the web.
The SaaS enterprise basically hosts the software on its servers and offers it to its end users via the internet. The SaaS enterprise is liable to offer access, IT support, performance and security when the end-user is utilizing the software.
Software as a service is part of cloud computing tech along with other renowned technologies such as IaaS (infrastructure as a service) and PaaS (platform as a service).
What Is SaaS Product Example?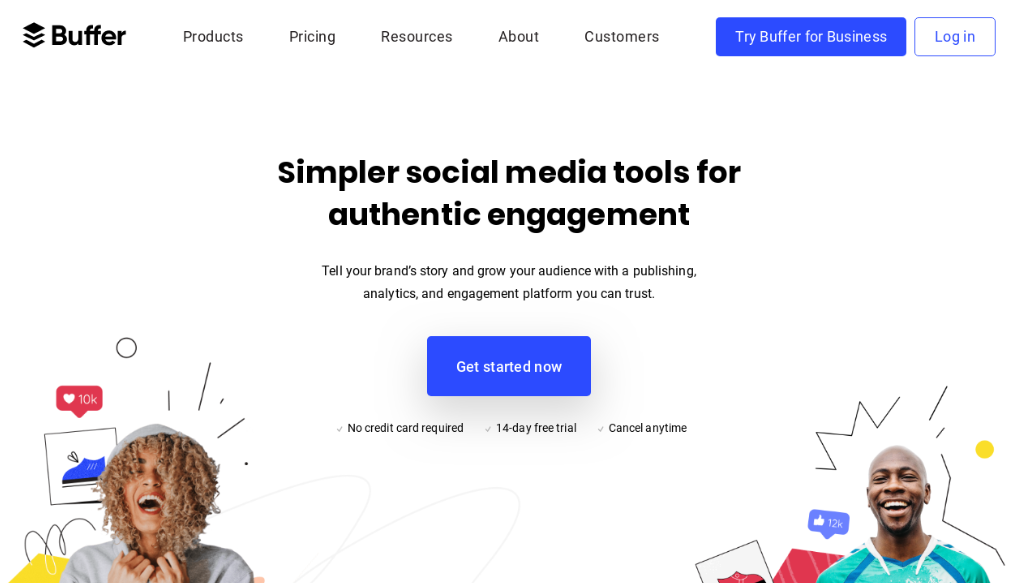 Buffer is a SaaS example that applies to pretty much all businesses. It's a primary yet effective tool that makes scheduling and social media management easier for firms of all sizes.
What's more, Buffer is dedicated to being transparent, and it shares details about its business strategy, revenue, and spending openly with the general public.
FutureFuel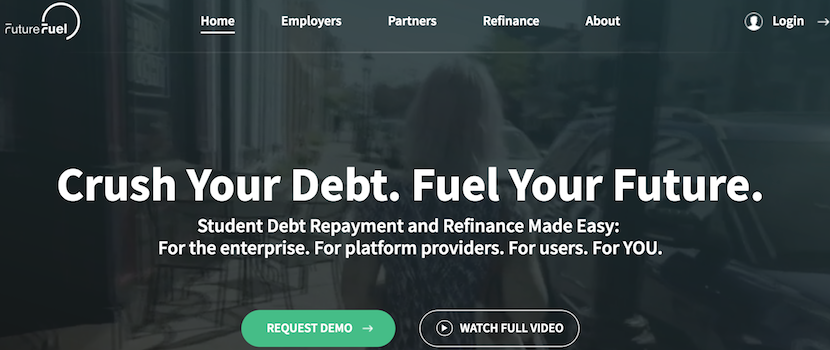 FutureFuel is a SaaS example that will definitely inspire you. It's a student debt management software designed for companies and HR (human resources) practitioners. FutureFuel helps businesses attract and retain top talents by addressing the issue of their student loans.
In return, the students work for the business as dedicated staff. FutureFuel gives companies access to a workforce that will be with them for years to come.
Lumen5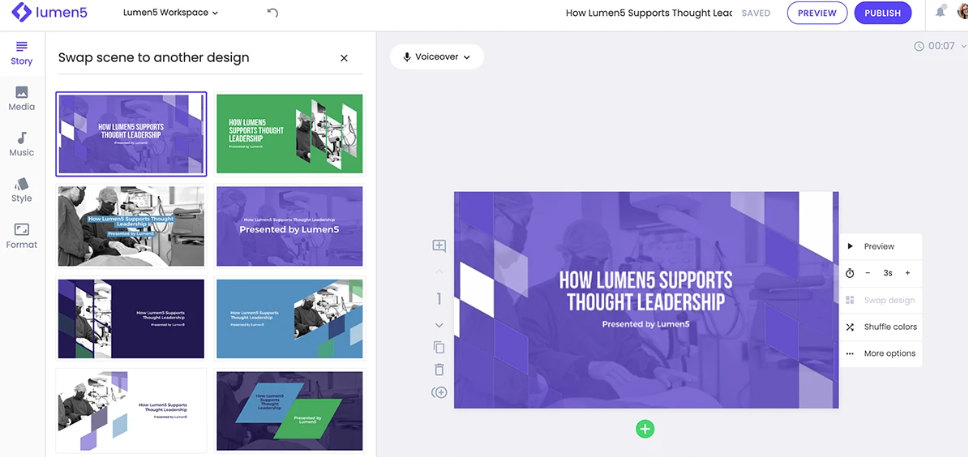 Lumen5 is a top video creation SaaS application that allows you to create brilliant clips with its drag-and-drop UI. It can create clips automatically from text or URLs.
The text is changed into a clip that you can personalize by adding images from your device, adding brand colors, highlighting keywords, putting text, tweaking the text font style, and modifying the clip's resolution.
Lumen has over 220,000 monthly users meaning it's very popular. Perhaps the most remarkable thing about this software as a service solution is its automation workflow artificial intelligence that controls the scene length based on text.
It can also calculate the text's position based on your chosen media file. Lumen5 will also automatically highlight essential keywords.
What Is the Difference Between SaaS and Other Products?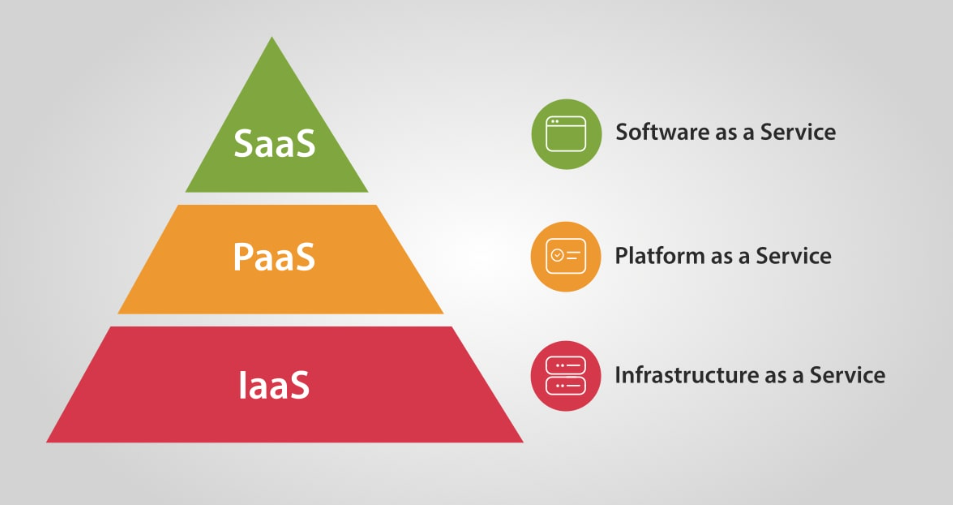 It can be tricky to figure out what the different acronyms in the SaaS sector represent. Worry not; in this section, we'll look at the differences between IaaS, PaaS, and SaaS.
IaaS (Infrastructure as a Service)
IaaS is an acronym for infrastructure as a service, and it's virtually synonymous with cloud computing. IaaS solutions allow businesses to host, scale and deploy web-based apps.
Virtual machines allow for almost limitless scaling of server capacity. Rather than there being pricing on a monthly basis, the IaaS payment model is pay-as-you-go.
PaaS (Platform as a Service)
PaaS is an acronym for platform as a service. Instead of software that directly addresses business problems, PaaS focuses on providing a development platform. For instance, this can help businesses test and deploy their software's forks and original code.
SaaS (Software as a Service)
SaaS, as illustrated above, is an acronym for software as a service. It's basically a software solution hosted on the provider's servers that helps businesses boost productivity.
37 Popular SaaS Products
Acquire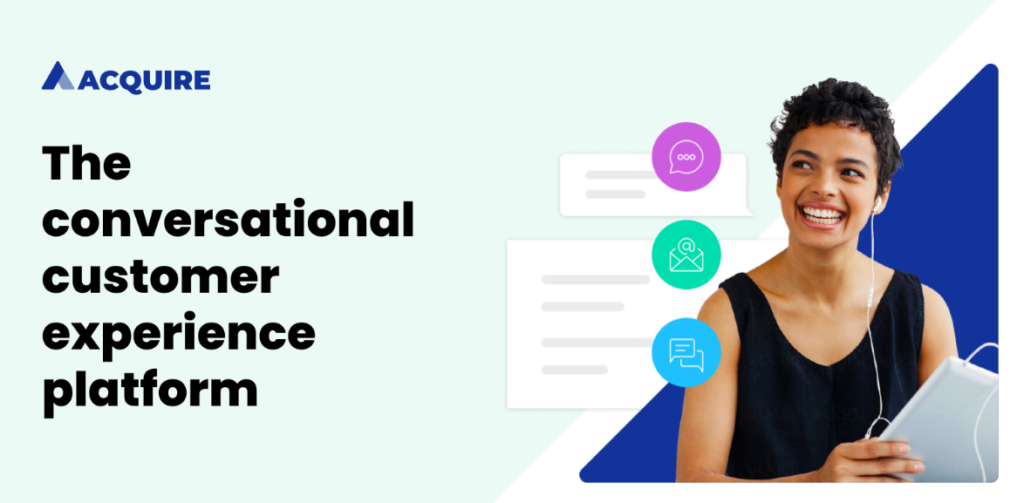 Acquire.io is a multichannel live chat platform that offers prompt assistance to your website users for better customer support and boosting sales conversions.
Acquire.io's live chat feature is equipped with a variety of features such as canned texts, chat history, intelligent text routing, profile management, real-time interaction, two-way communication, and targeted messaging.
Airtable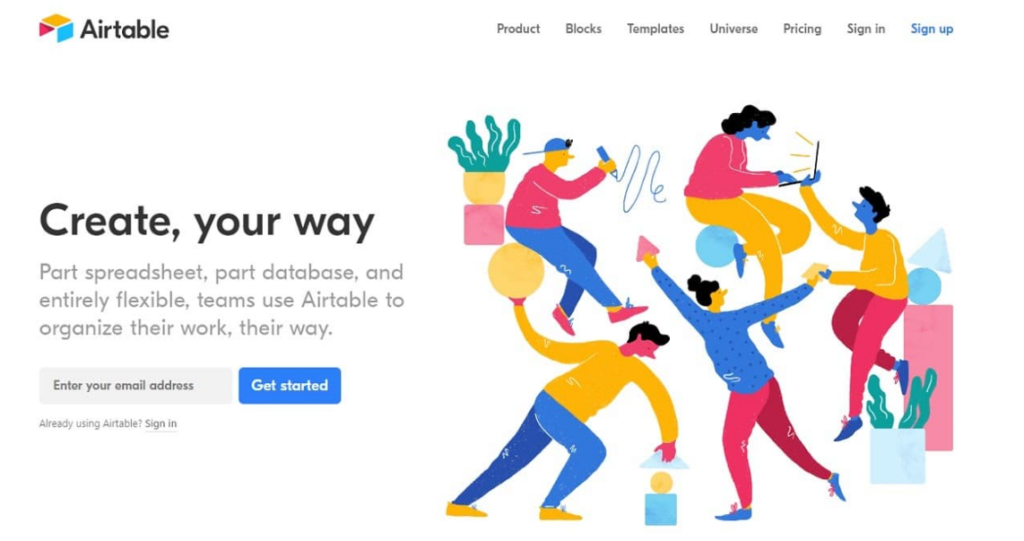 Airtable is a unique web-based software tool designed for task management that allows your teams to schedule their tasks the way they want to.
Airtable can be used to collaborate on projects, lead generation, manage projects and tasks allied to customer relationships, and develop advanced spreadsheets.
BambooHR

BambooHR is a SaaS-based HR (human resources) solution that operates on an advanced stripped-down mechanism. It offers you features such as advanced reporting, data modules, and tracking that make it a perfect solution for growing companies.
With BambooHR, you can add new career opportunities, share them across renowned job boards and manage CVs as they arrive. All in all, BambooHR is an excellent software if you're looking to add skilled talents to your organization.
Baremetrics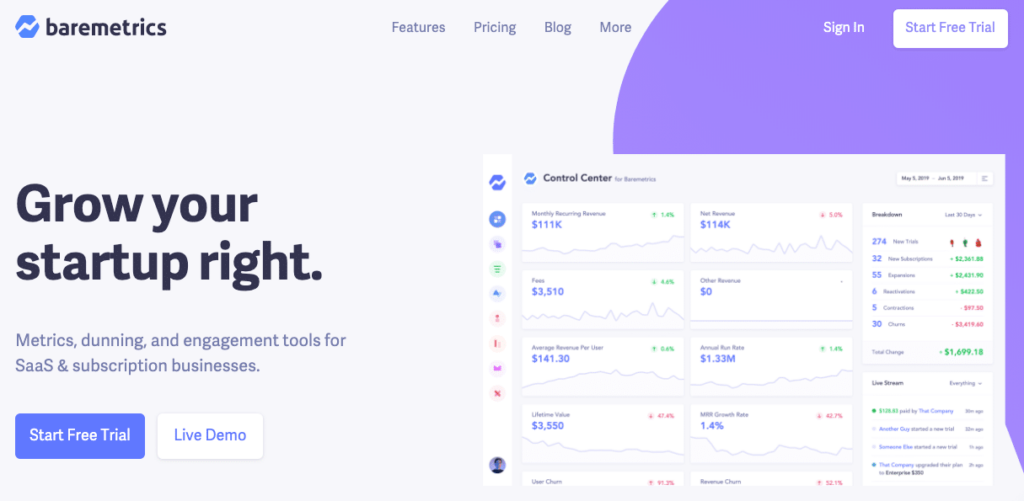 As the name suggests, Baremetrics is all about metrics. It offers you analysis and insights on payment processing platforms such as Braintree, Recurly, and Stripe. This is one of the must-have SaaS solutions for business.
You can instantaneously view bits of info such as average revenue per user, lifetime client values, monthly recurring earnings, refunds, upgrades, user churn, and perhaps the two most vital ones are your net earnings and revenue growth rate.
Basecamp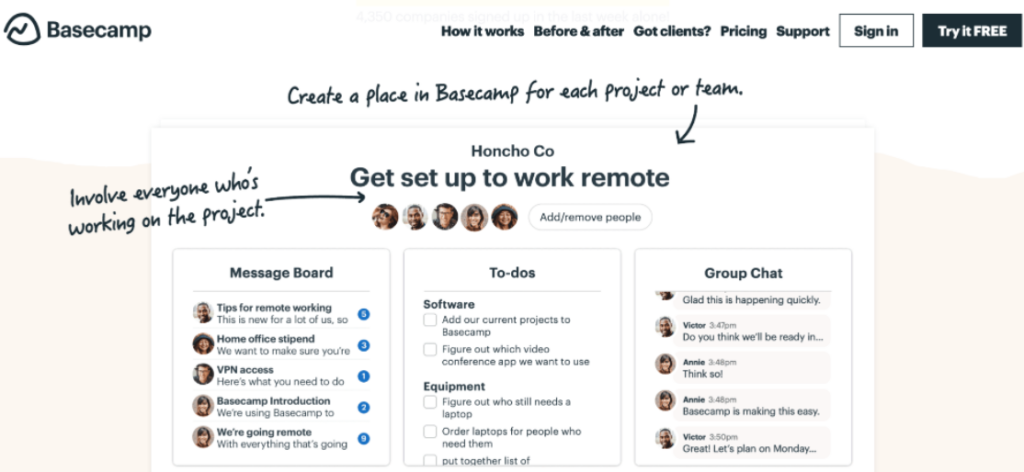 Basecamp is one of the exceptional project management software solutions in the SaaS industry. Basecamp prides itself as a potent tool for team collaboration.
It helps you coordinate your teams on all levels of your project's life span. It offers all the basic features expected from a collaboration tool, such as file sharing, reporting, and scheduling.
Basecamp lacks some solutions; for instance, you can't create subtasks in a project or transform boards into lists. However, if that isn't of concern to you, or you're just looking for an intuitive app with a free trial, Basecamp will cater to your needs.
Bit.ai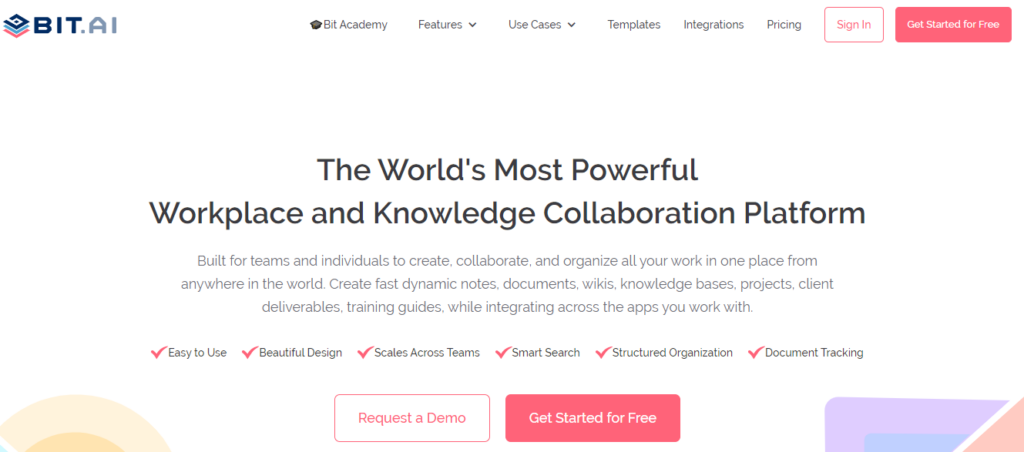 Bit.ai is one of the most comprehensive knowledge management SaaS companies available right now. Its primary and clean user interface allows for enterprise-wide deployment.
Bit.ai has a wide variety of features useful in all sectors of your business, from creation, collaboration, integration, organization, searching and sharing of knowledge.
Everything begins in the workspace, which can be built for private use. You can even add as many collaborators as you'd like to join. Workspaces are built around clients, enterprise-wide deployment, departments, partners, projects, and staff.
Bit.ai's workspace framework allows whole companies and their teams to collaborate and share knowledge depending on their positions and workflows.
Bitrix24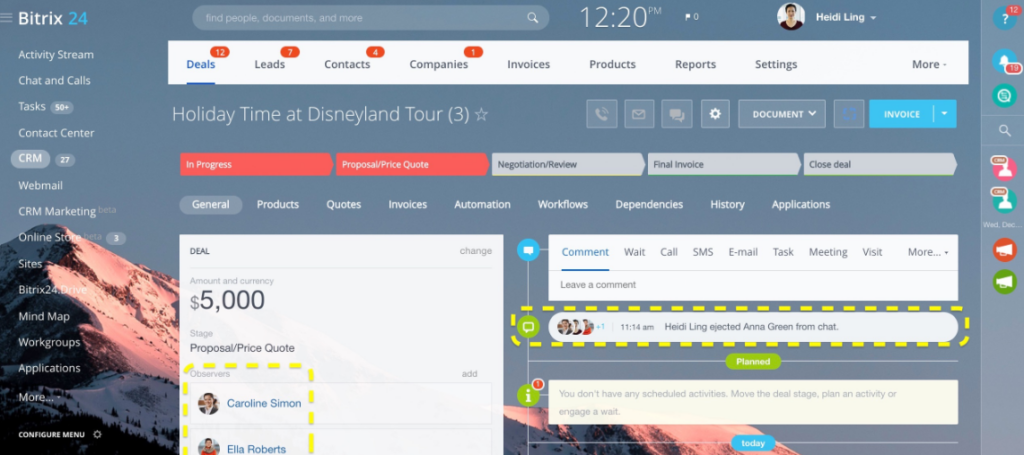 Bitrix24 is a free turnkey and secure intranet SaaS solution built to help SMBs have better communication, business and knowledge management, and social networking.
Bitrix24 ensures knowledge is managed better by moving all data stored in local drives to a central and secure repository. It creates a unified workspace where your staff can control all aspects of their daily operations in a fun and flexible way.
Calendly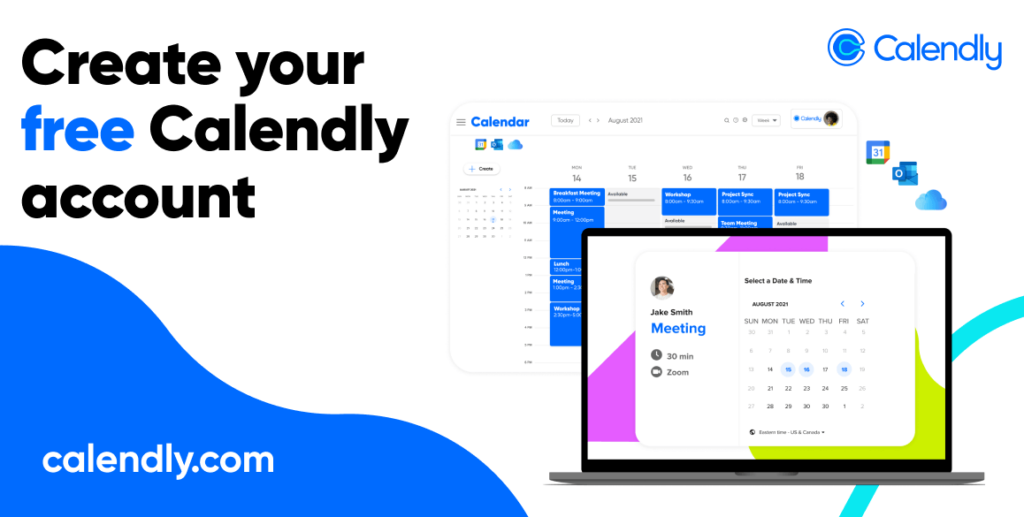 Calendly is a user-friendly and competent team scheduling SaaS solution designed to help you and your teams save time and accelerate sales.
The main aim of Calendly is to do away with old-school ways of scheduling appointments, demos, and interviews, among other things. Calendly offers a much safer and faster way for you and your staff to interact without getting lost in email and phone tags.
Close
Close is a SaaS solution developed by salesforce for salesforce. Nobody likes to enter information manually, and Close tries to automate this process as much as possible.
From activities, calls, and emails, you can spend more time on other things other than data entry. You can even use Slack and Zapier integrations for even more automation.
Dropbox
Over half a billion people across the globe and over 200,000 businesses use Dropbox daily to access and share files and documents (docs, excel and PowerPoint) on the go.
Dropbox is handy to any business because it allows you to upload large files so that your remote staff can access them regardless of the marketing platform they're working on.
EngageBay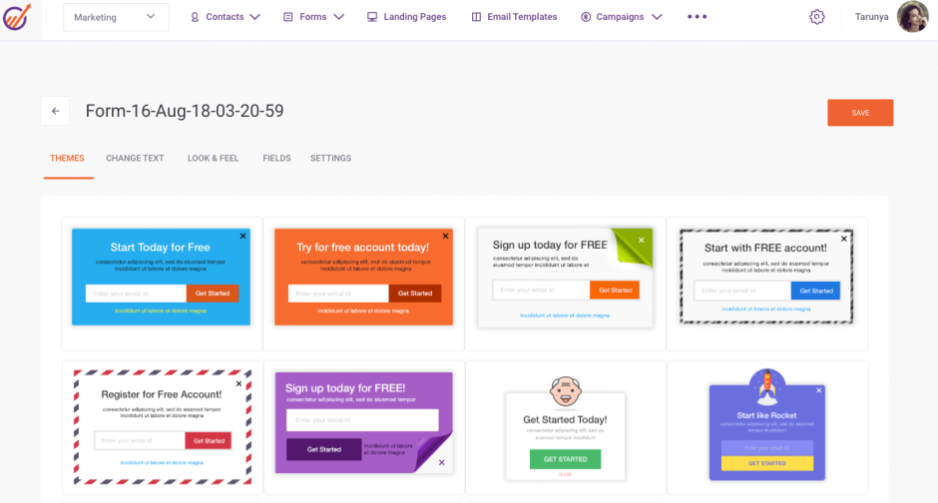 EngageBay is an all-in-one digital marketing, sales, and service solution with a free live chat feature. This software is designed for SMBs (small and medium-sized businesses) and features tools made to enhance customer experience.
Your clients can interact with your support staff on a one-on-one basis and have their issues solved promptly. This establishes strong relationships with your customers.
With the in-built live chat feature, your staff have access to all the necessary client info in the chat window, allowing them to communicate better and boost turnaround time.
This ecommerce solution also allows for seamless transfer across support staff to serve your client's interests better. Not only that, you have access to in-depth and valuable insights thanks to Engagebay's extensive metrics and reports.
FreshBooks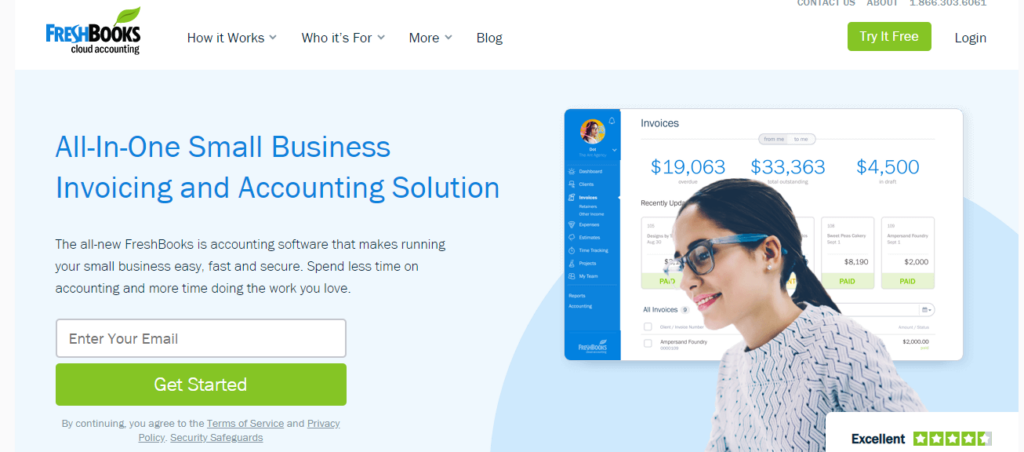 Invoicing and Time tracking are vital elements of the project management system. It's why businesses are constantly looking for solutions to help them track each minute spent on tasks and subtasks and streamline client invoicing.
FreshBooks is a popular tool that addresses such needs. It's reliable and turns complex invoicing and time tracking into relatively enjoyable experiences. Businesses and their teams can use this tool to generate precise and professional-looking customer invoices.
Freshchat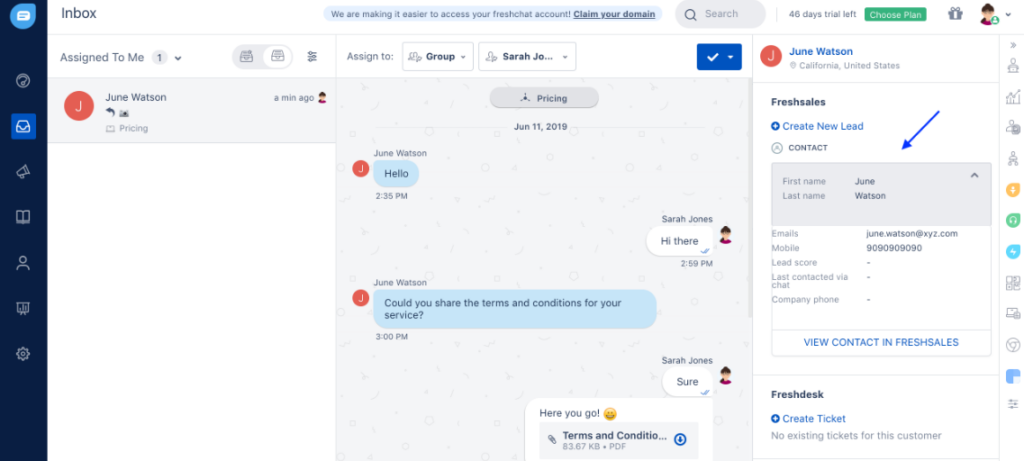 Freshchat is a cloud-based messaging and interaction software designed to meet the needs of small and large companies. This software company is designed to transform chats into a more personalized and professional experience for clients.
It allows you to create and hand out appropriate messages as well as capture helpful information directly from your clients. With this software, you can get various channels to inform both new and existing customers about developments in your products.
At the same time, Freshchat makes it easy for your clients to contact you whenever they need to. All in all, this averagely-priced SaaS tool facilitates communication and allows you to respond to and address your client's needs.
Freshdesk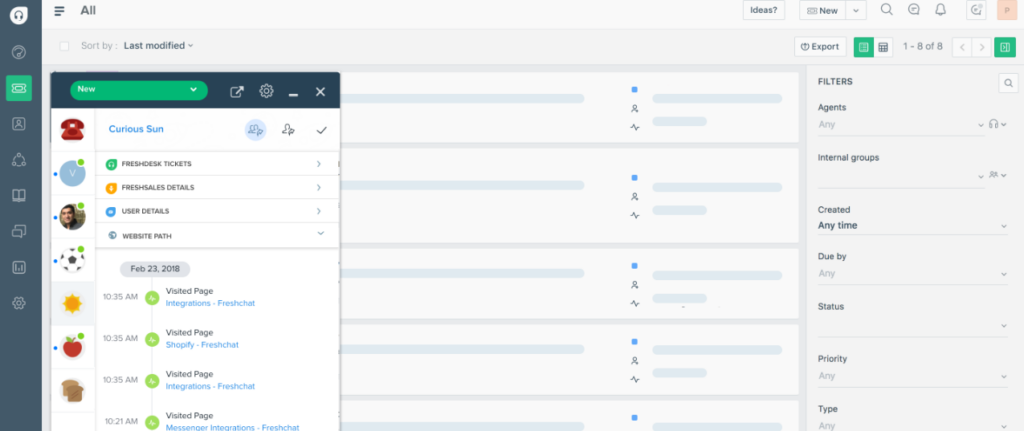 Freshdesk is a cloud-based CRM (customer relationship management) software and ticketing system. It's one of the top SaaS companies with a range of practical and interactive features that make exceptional customer support in your business a reality.
Freshdesk is designed for small, medium-sized, and large businesses. Some of the most notable functions offered by this software include collaboration, customization capability, multichannel, and reporting.
Google Analytics
Google Analytics is an impressive tool for evaluating performance and getting user insights. Google Analytics offers both free and premium web analytics solutions to review data for your company all in one place.
With this SaaS-based tool, you can gauge your website's traffic metrics and sort users by group and traffic type based on their country. Some of the key features of Google Analytics include analytics intelligence, data visualization, and in-depth reporting.
GoToMeeting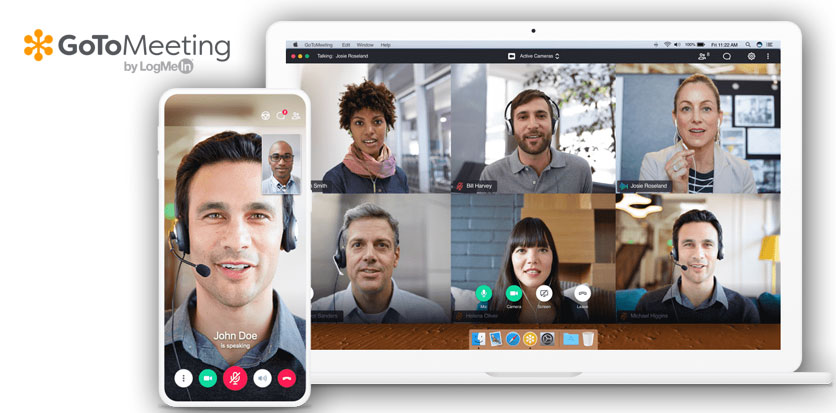 GoToMeeting is a very basic and straightforward web conferencing software packed with tons of intercontinental features and scalability. It is an ideal option or your business to manage both clients and staff from various worldwide locations.
This software is user-friendly and is a perfect solution for companies that wish to schedule their meetings in a couple of minutes. The features available GoToMeeting are better than what you get on other popular video conferencing solutions and webinars such as Zoom.
HubSpot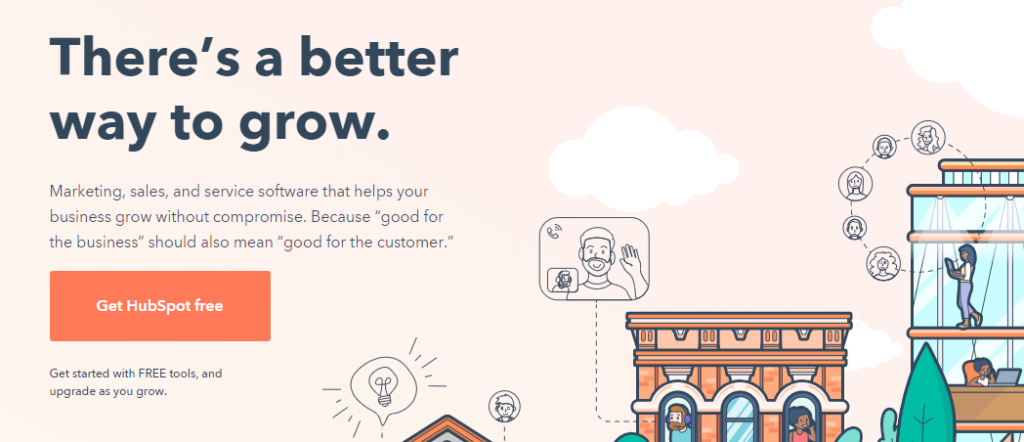 HubSpot comprises all you need to create a powerful website, optimize it for all devices, draw traffic, convert site visits into sales, and most importantly, grow your business.
It's a renowned advertising, sale, and service solution designed to integrate with all your advertising tools. In several clicks, you can use HubSpot to create and edit blog posts, emails, landing pages, and website pages.
You can use one of the in-built templates or build your own from scratch. HubSpot can host your content and distribute it all across the globe.
Hubstaff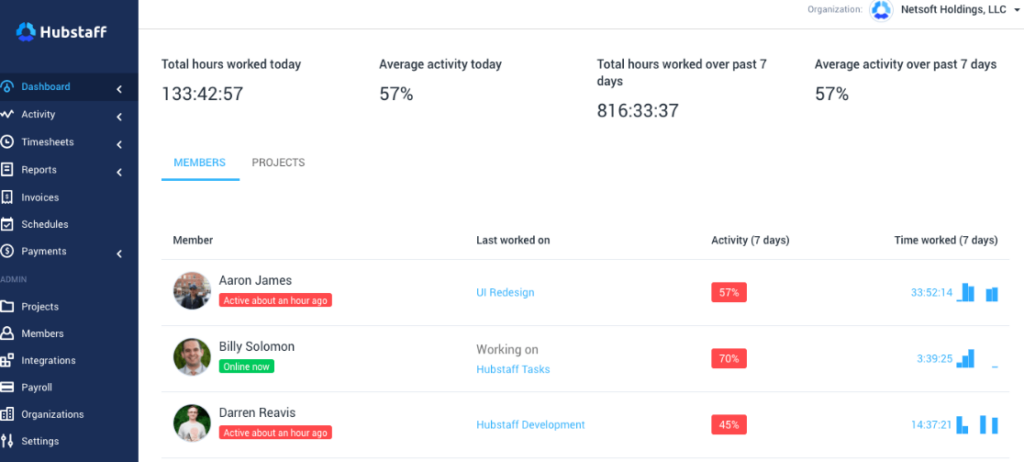 If you're looking to get rid of inefficiency and work with efficient time tracking, Hubstaff is the software you need. With this tool, you can create reports, manage invoices, pinpoint hurdles, track time, and many more things on your computer or smartphone.
Hubstaff seamlessly works with over 30 other productivity apps such as Asana, GitHub, and PayPal. Hubstaff is available for desktop (Mac, Linux, and Windows) and mobile (iOS).
Intercom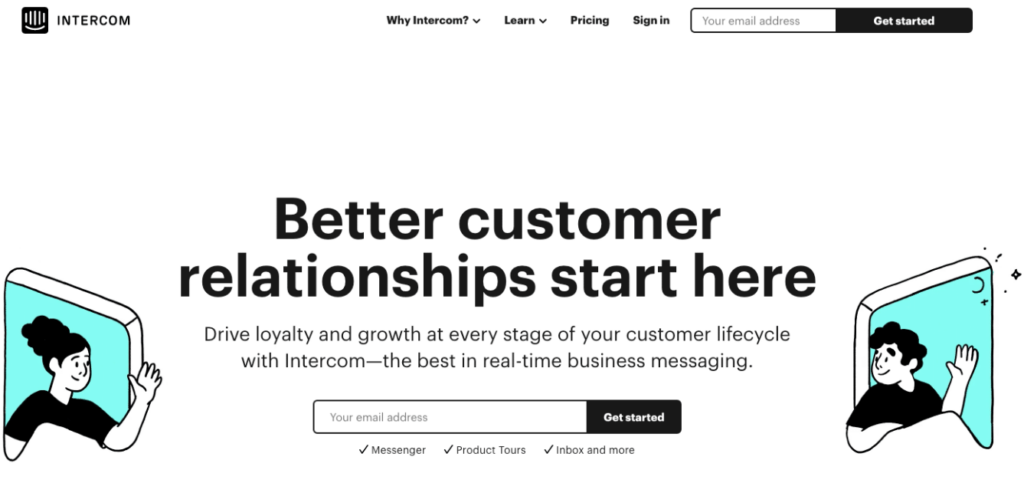 Intercom is a Popular SaaS Products with many features such as advertising, feedback, live chat, and support. Keep in mind that customer support is key to the success of any company.
As a result, ensure you have a reliable support system to handle chats, tickets, etc. Intercom offers an easy way to incorporate your chats and support tickets into your web dashboard, so customers know you're only one click away.
JotForm PDF Editor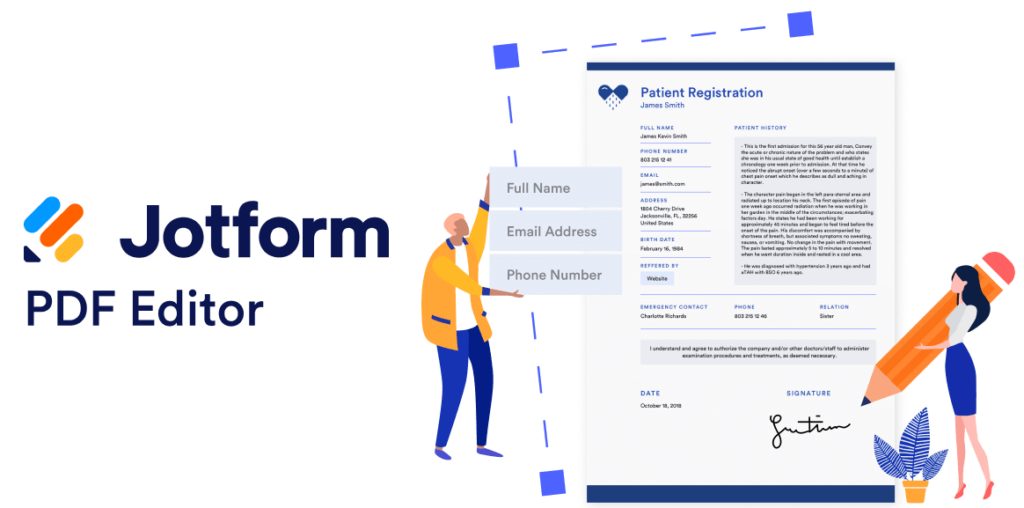 JotForm PDF Editor is a convenient and user-friendly software utilized by all types of organizations to create professional-looking documents such as contracts and invoices.
It's packed with multiple useful features that allow you to streamline your company's operations without worrying about how to convert data manually into PDFs.
M-Files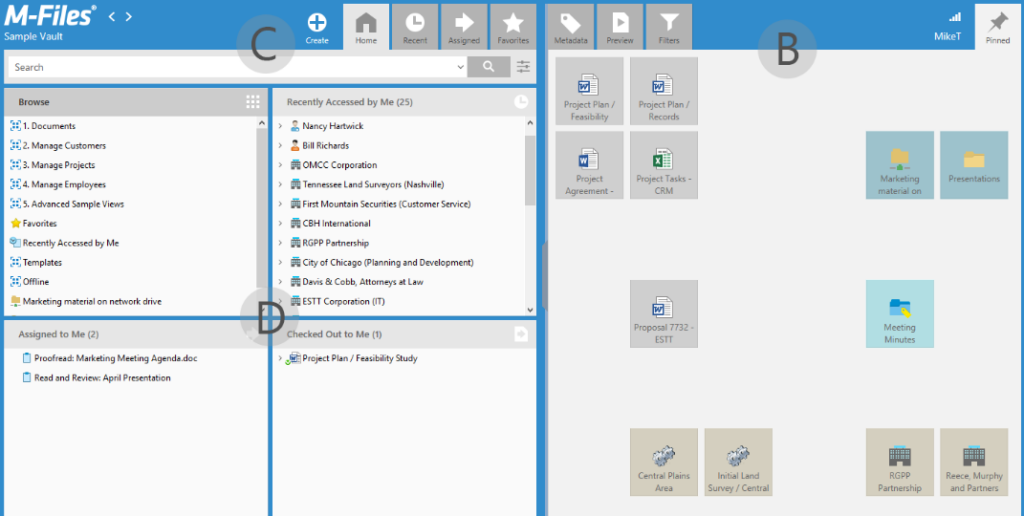 Software solutions such as M-Files can help you manages your docs digitally. Adding such a tool to your workflow makes all your documents and files easy to access, saving you a lot of time you can use to oversee other tasks.
Whether you're running a small, medium-sized or large business, you can utilize M-Files to realize your content-based needs and make vital business decisions.
Microsoft SharePoint Online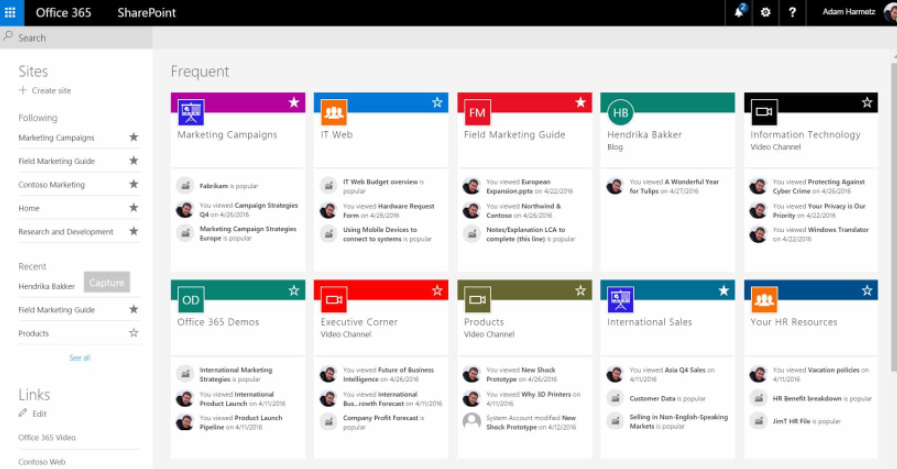 Microsoft SharePoint Online is a document management tool that most people are familiar with. It's a cloud and web-based SaaS solution that offers numerous handy features in addition to document and file management.
Some of the features available with Microsoft SharePoint Online include downloading/uploading documents and files and logging all edits made on files.
Outgrow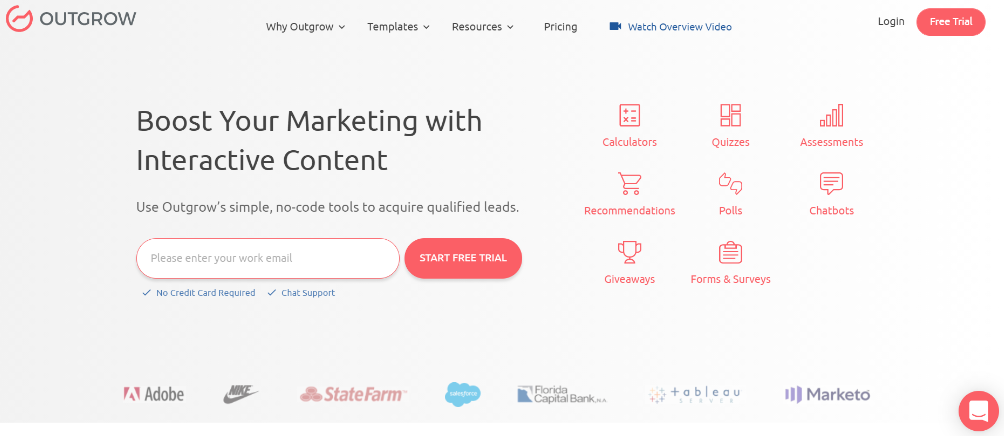 Outgrow is a comprehensive content management platform. It's a no-code chatbot creator with powerful features such as logic jumps that help you establish a conversational flow in chats with clients. This gives customers a sense they're being assisted by actual people.
Not only does outgrow offer a user-friendly interface, but it also has some exceptional pre-built templates you can use as they're or customize to your liking. With outgrow, you can build chatbots with beautiful designs in minutes.
Piwik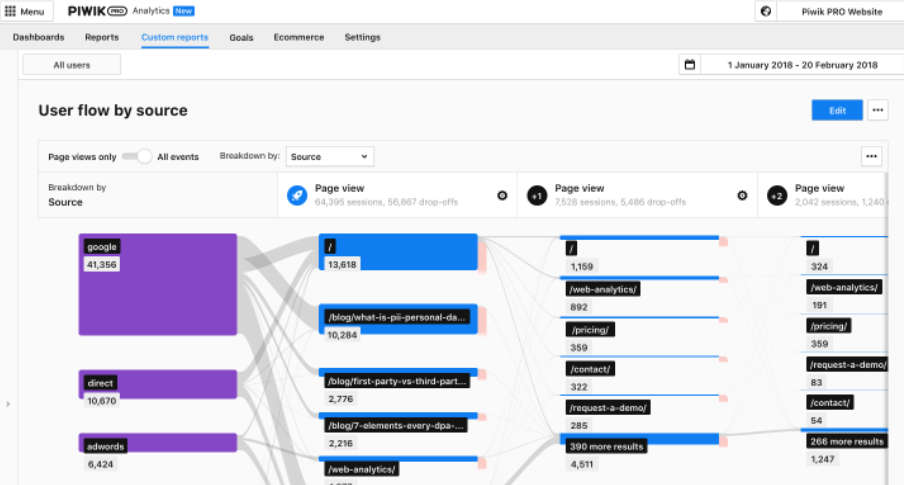 If you're searching for a Google Analytics alternative, Piwik is the best one available. It's a free and open-source analytics software that offers intuitive insights on your websites, such as keywords used to access your catalog, web traffic, language preferred by users, etc.
Piwik is ideally a MySQL PHP software that you need to download and install on your portal's server. Once you complete the initial configuration, you'll get a JavaScript code that you'll need to copy and paste onto the site you want to track.
ProofHub

ProofHub helps you be on top of your tasks all the time. It's a SaaS-based project management solution packed with exceptional features to allocate duties to staff, help them collaborate on projects, and help you track milestones of all projects.
ProofHub gives you an in-depth understanding of all your tasks. The good thing is that ProofHub is not only available on the web; it's also available on Android and iOS for mobile devices.
ProProfs Chat
ProProfs Chat is a SaaS business customer support tool that allows your company to connect and interact with clients in real-time. It will enable your support staff to check and track real-time user activities and initiate a hands-on chat session.
ProProfs Chat also gives you the ability to broadcast upcoming discounts, events, and sales. This means you can keep your clients and site visitors updated on what's new and where they can find the best deals related to your products and/or services.
ProProfs Help Desk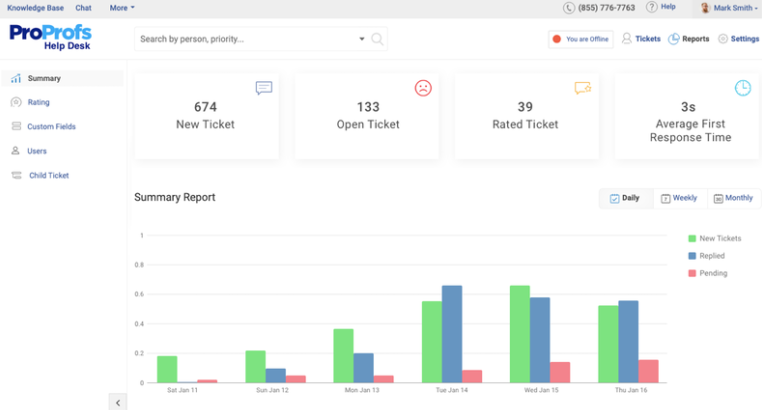 ProProfs is one of the most common client support tools you should consider. This help desk ticketing framework is hosted on one of the world's most reliable cloud platforms, IBM, meaning your support teams can offer 24/7 support anywhere in the world.
With its Google Workspace or Gmail like user interface, you can set up this software in a couple of minutes, and it doesn't require extensive training to use.
Rebrandly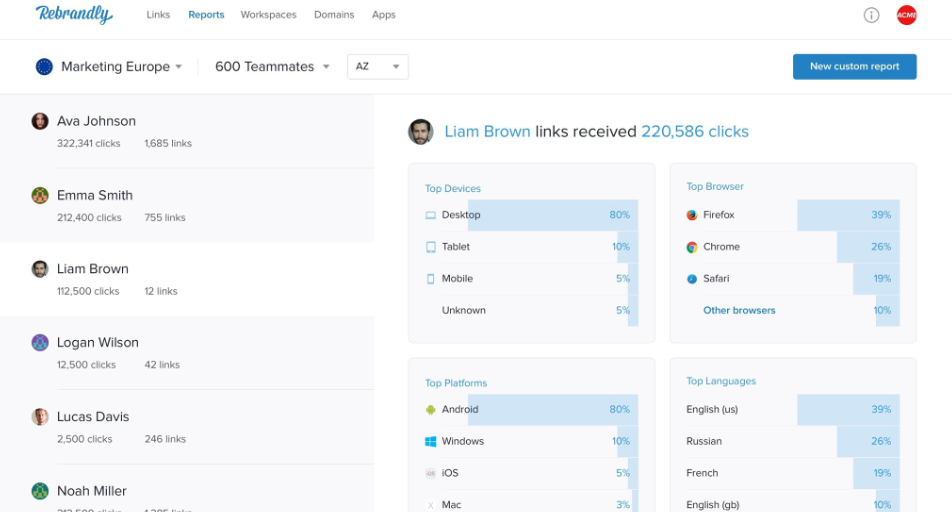 Rebrandly is a SEO link management and web URL shortener tool. You can use it to brand, shorten and track any link you create and share on your company's social media accounts.
Using branded links over typical links can boost brand awareness and click trust. In fact, links from Rebrandly can boost your click-thru rate by up to 40%.
Rebrandly also offers an in-depth analytics feature that allows you to learn who's clicking your links, for instance, which country your clicks originate from.
Slack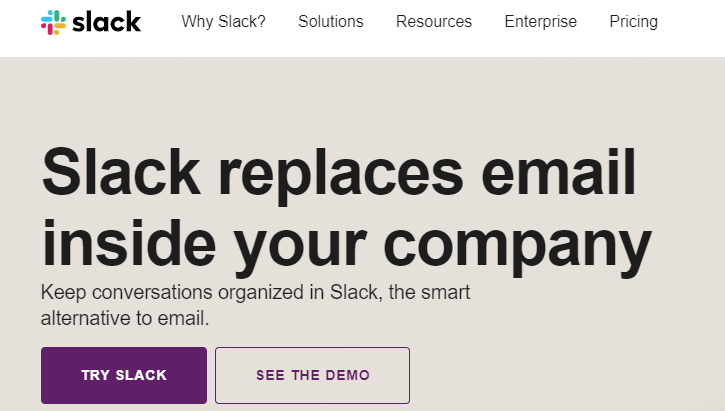 Slack is a messaging SaaS software model designed to ensure that business teams communicate easily and quickly regardless of the platform they are on.
Slack has both free and premium versions, the free version works just fine, and you can go for it if the restrictions don't bother you. This software is excellent for any business commencing operations and particularly for their remote teams.
You'll find that your staff use this software every hour, and it can help them do many things such as collaborating on business projects, conversing about industry news, etc.
Time Doctor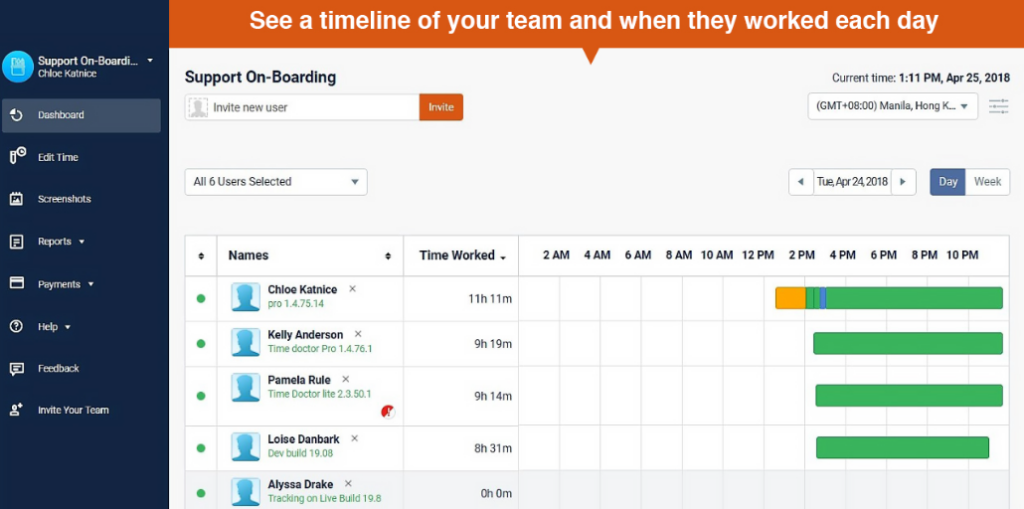 When it comes to efficient time management and precise time tracking, you won't find a better SaaS market solution than Time Doctor. It's an intuitive time tracking tool designed for all types of small and medium-sized businesses.
With Time Doctor, your staff can conduct accurate invoicing, screenshot recording, session monitoring, task reporting, time tracking, etc.
Toggl

If you're like everyone else in the modern business world, you must be wondering where all your time goes. For most businesses and their team members, it's a challenge to keep track of time spent on projects and make the most out of a single day.
This is where Toggl comes in; it's an online tracking tool that helps you see how efficiently you're spending each day and what you can do to optimize your hours.
It's a convenient time-tracking tool for startups and small businesses. Also, since it has an Android and iOS mobile app, it can make your experience even better.
Trello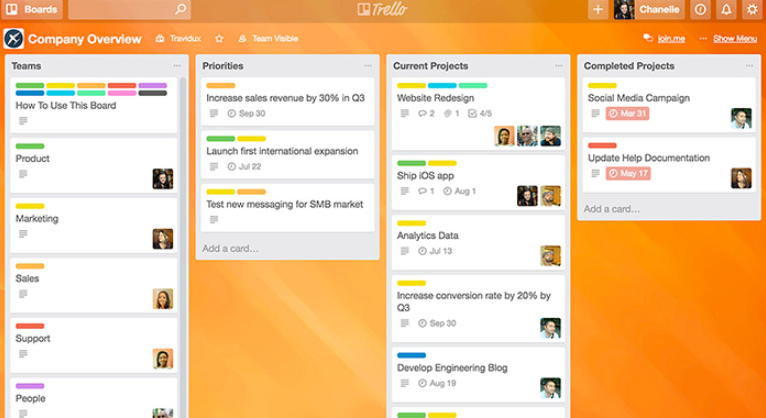 Trello is a web-based interactive software that allows you to build boards, cards, and lists to organize your projects. Trello is used by large corporations all around the world, including Adobe, Google, Nat Geo, PayPal, Pixar, etc.
Trello enables you to create tasks easily and track who's working on what. Even for your website's blog and inbound marketing tasks, you can use a Trello board to keep track of new ideas and topics and set project deadlines.
Userlane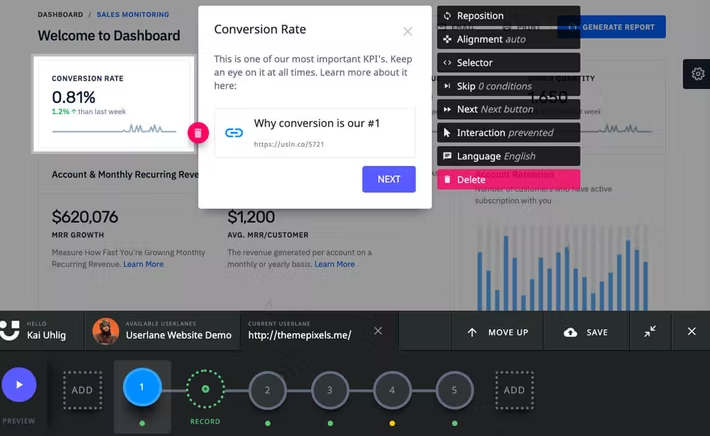 Userlane is a user onboarding and client retention software that offers users an entirely collaborative experience by using interactive control to guide your staff through processes they need to interact with within any web-based software app.
Medium-sized and large businesses implement this software to on-board new users. Userlane removes the need for video tutorials showing new users how to use a software application because users get guidance onscreen in real-time.
Wix
Wix is a renowned web-based website creator that allows businesses to create websites with little or no charges. Whether you're building a site for the first time or have an insatiable need for top-notch website designs, Wix has got you covered.
This easy-to-use website creation tool offers you several ways to build unique apps and websites with advanced features such as Wix ADI, Wix Code, and Wix Editor.
Xero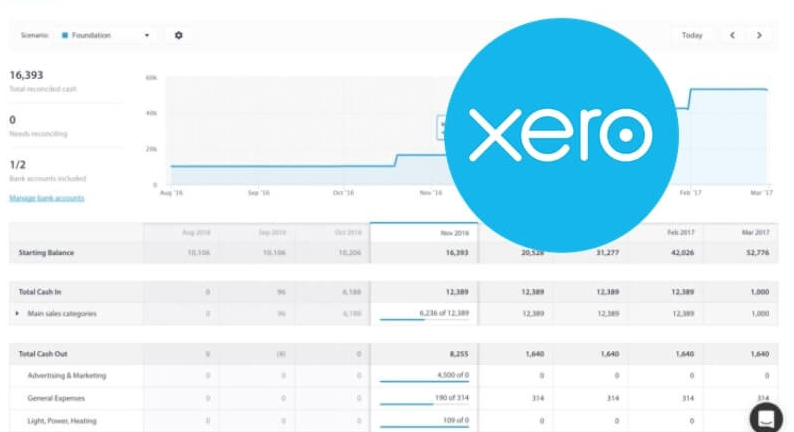 Xero is an online accounting SaaS platform designed for startups and small businesses. Xero aims to link entrepreneurs with their trusted advisors to get clarity over their finances.
Xero has some pervasive features that allow startups and small businesses to see their cash flows and manage their transactions from anywhere in the world.
ZenDesk Chat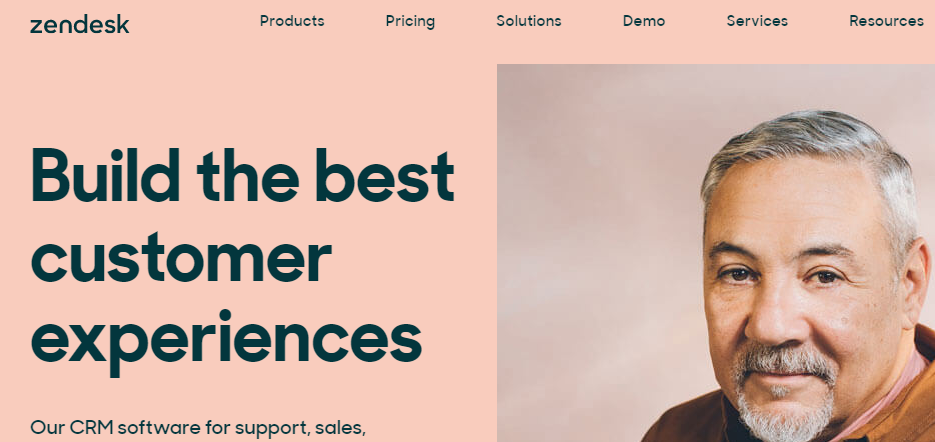 ZenDesk Chat is a live chat management platform designed to scale with the needs of an organization or team. It works best with all kinds of medium-sized and large businesses.
Many businesses depend on ZenDesk Chat because it enables them to interact with their clients directly and see where their interests lie. It also has a function that allows you to respond to chats both online and offline via all browsers.
Zoho Social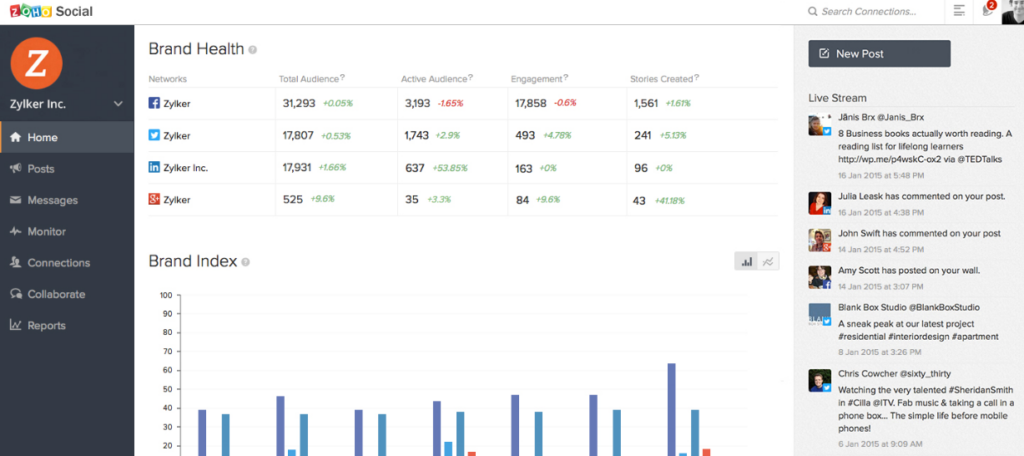 Zoho Social is a leading web-based business management SaaS solution. It's renowned in social media management and helps companies reach the right audience at the right time.
It's no secret that your business having a solid presence across popular social media platforms such as Facebook, Instagram, LinkedIn, TikTok, and Twitter is essential for success. This is precisely what Zoho Social helps your business achieve.
Final Thought
As you can see, there are numerous popular SaaS products available right now for SMBs and large businesses. Each of these products helps you serve a specific purpose and helps you focus on what matters. But you can hire SaaS developer to come up with in-house solutions.