Umbraco vs WordPress , both are similar in some ways, so which one is the best for you? Umbraco has established itself as a customizable and flexible CMS (content management system), acting as a kind of blank canvas that developers can play around with.
WordPress, on the other hand, has progressed from its humble beginnings to being the most utilized CMS platform globally by both small and large businesses. That said, let's look at which is the best CMS starting with their definitions followed by their differences.
What Is Umbraco?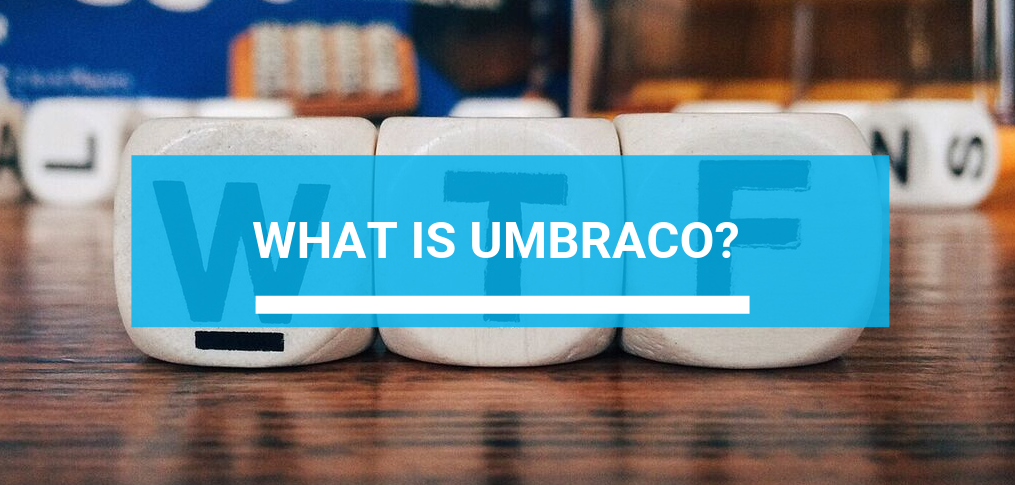 Umbraco is a .NET-based open source CMS developed in Denmark about two decades ago. Since then, it has grown from a niche product into a broad market open source platform with millions of users rivaling WordPress and other CMSs.
Umbraco allows designers and developers to establish integrated sites that can draw content and send it to other digital platforms. It's a pure CMS, so users can develop content, edit it and access it from the front end. Users can also place the content anywhere on one page, giving them a granular design level and tremendous flexibility regarding adding new pages.
Umbraco was developed over the .NET framework from Microsoft, so it shouldn't come as a surprise that Microsoft uses it to manage some of its sites. In addition, Umbraco is used by other big companies like Sony, Vogue, and Warner Bros.
Umbraco's client market is continually growing; according to the company's website, since its release, the Umbraco platform has close to 800,000 active downloads and installations. It might not be as popular as WordPress, but its flexibility, scalability, and security are better.
What Is Umbraco Used for?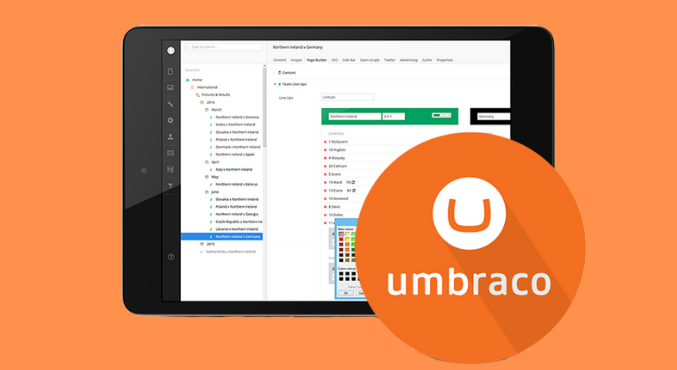 Umbraco CMS can be used to develop virtually all kinds of applications, from mobile apps and personal websites to sophisticated e-commerce portals. Basically, it can be used to build:
A business portal that acts as a link between company staff and management
A company website comprising info about the company's products and portfolio
A community website
An e-commerce portal selling books, clothes, electronics, etc.
A data-driven CMS that links to multiple applications and devices
A personal blog or simple website
Massive websites with lots of pages like news sites
Virtually all web solutions with multiple integrations.
Umbraco is also perfect for marketing companies that want to work with small business looking for a scalable framework to handle their content. With Umbraco, users can directly manage their sites which helps improve the end-user experience.
Umbraco Vs WordPress
The key demographics between Umbraco and WordPress users are quite different. Umbraco's user base primarily comprises web developers, while a substantial percentage of WordPress's user base includes a person with a blogging platform.
The demographic differences are occasioned by the different objectives of each one of them. Umbraco requires users to have a certain degree of technical and web development knowledge to make the most of its new features, while WordPress is a CMS for everyone.
To make it easier to decide which is better for you, we've identified five critical differences between Umbraco CMS and WordPress CMS.
Codebase and Development Framework
If you have a preferred type of codebase and development framework, this is one of the most significant differences between Umbraco cloud and WordPress.
Umbraco operates from an open-source web application framework known as ASP.NET. This framework is developer-friendly, specifically to those who have used the codebase since they started coding. Microsoft released this framework about two decades ago and accounts for over 12% of the top one million portals and sites on the web.
WordPress, on the other hand, uses a different framework known as PHP. PHP is particularly suited to WordPress website development. PHP was initially developed in 1994 and accounts for nearly 40% of the top one million portals and sites on the web.
The benefit of the codebase for both of these content management system platforms is that they're free and open source software and there's no pricing (free). This is a massive bonus when considering either of them. The drawbacks arise when you're looking for web developers to help design, create, maintain and repair your Umbraco site.
With PHP's market share being about three times that of ASP.NET, it's not hard to see how much easier it is to find a developer who works on WordPress than one who works on Umbraco. This is a substantial consideration when choosing either.
Community

It wouldn't be right to compare Umbraco and WordPress without mentioning their communities. Why? Because both are open source, they depend on a community of passionate developers to develop and support them via regular global meetings.
Since design and development roles can be lonely with a lot of work done remotely, it's great that both CMSs have robust communities to connect with. Communities provide a lot of growth and learning opportunities for those involved.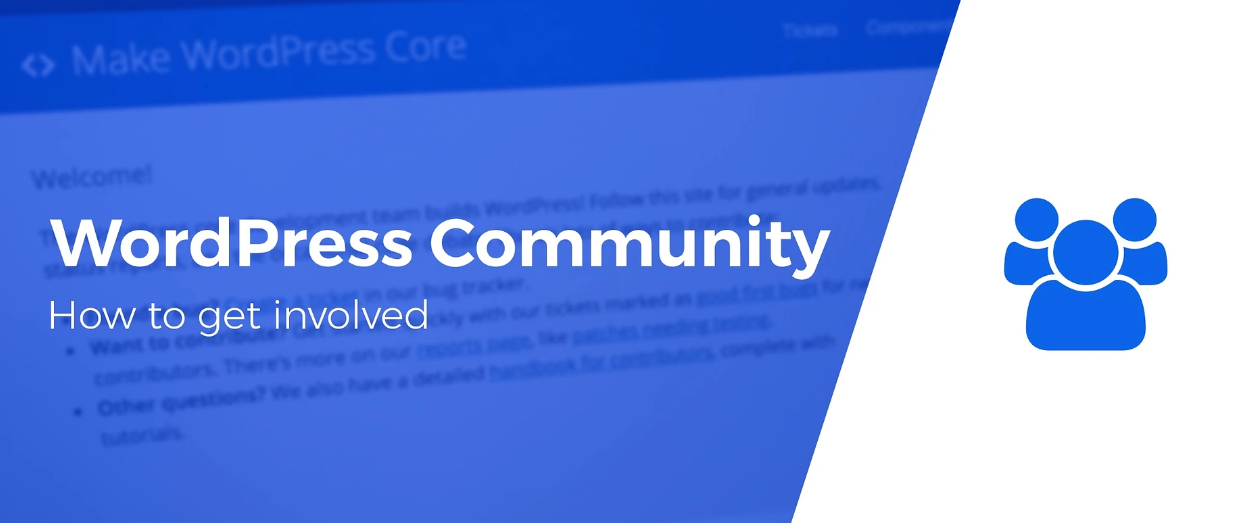 According to the Umbraco website, the Umbraco community had over 220,000 active members as of 2020. On the other hand, according to codeinwp.com, the WordPress community had over 500,000 active members as of 2020.
Content Editing
Umbraco and WordPress offer tools during the first installation that allow you to add or create content to your website quickly. With Umbraco, it's easy to add and create content because the editor looks like the text editor found in most operating systems. It merges a WYSIWYG experience with what you typically get on WordPress. It also offers better functionality, including an auto-save feature to prevent you from losing content.
Umbraco allows you to publish and schedule content via the Umbraco HQ plugin or third-party plugins like Andy or Jumla. With Andy or Jumla, anyone on your team can schedule content via a web browser, but they're not as comprehensive as what you get on WordPress.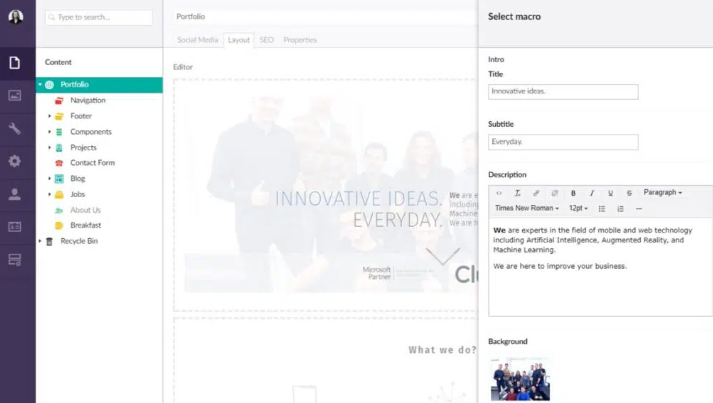 WordPress, on the other hand, has a rich editor built into its core, but it's often critiqued because it's complicated. This content editing tool is known as Gutenberg, and it's a comprehensive WYSIWYG editor that allows you to handle your content more naturally. This tool allows everyone, from beginners to experts, to develop good content for their site.
WordPress allows you to easily publish and schedule content using an in-built or third-party plugins. You don't need to touch your open source content management system to add an article because you can use tools like Jetpack for WordPress.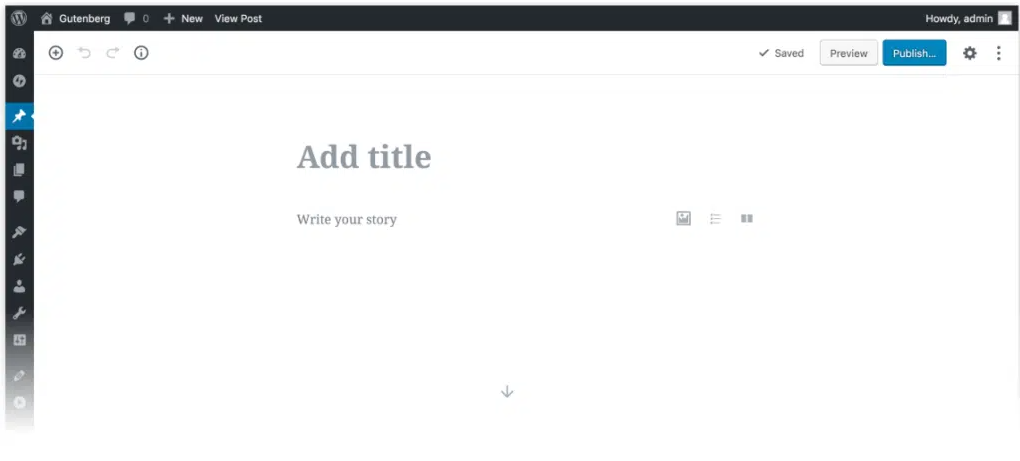 Both Umbraco and WordPress offer you intuitive ways to develop rich content for your site, but they also have a wide variety of add-ons, styles, and themes that allow you to modify how these processes look. However, if you're looking for an easier approach to content creation, editing, and management, Umbraco is the better option.
Security
Umbraco is built on the .NET platform by Microsoft, meaning it uses CAS (code access security). Apart from CAS, Umbraco also utilizes identity-based security, meaning it's better when it comes to security than most CMSs. This can be very beneficial, but it can also tempt developers to be lax because they know the platform is relatively safe, resulting in security gaps.

WordPress is the world's largest CMS (content management system)), meaning it has a big target on its back. Hackers see it as an easier platform to breach, meaning it experiences more attacks than any other platform. When you consider the security gaps left by poorly executed code, WordPress is riskier than most of its competitors.

While Umbraco is safer than WordPress out of the box, CMS platform security mainly depends on developers who know how to build secure sites. This means choosing the best hosting solution and following the coding standards of the specific CMS platform. When you do this, you'll find that WordPress is equally secure as Umbraco.
Some people use advanced security providers with DDoS, GES (global edge security), and WAF (web application firewall) because they are designed and built to keep your site secure while delivering a wholesome experience to users.
Therefore, is Umbraco safer than WordPress? Yes, but that's not where the security consideration should end; also consider security updates. Both Umbraco and WordPress are at the mercy of their users and how well they're maintained.
What does this mean? It means that the security of any CMS platform is in the hand of the developer. As a result, both of these content management systems can be equally safe when utilized and maintained in the right way.
SEO (Search Engine Optimization)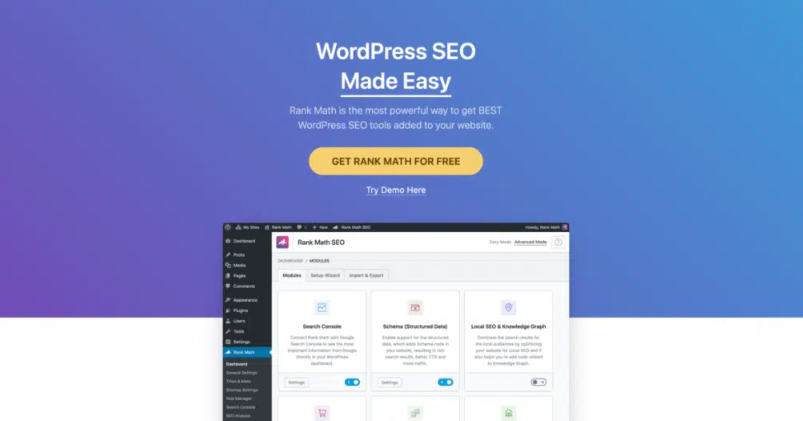 Both Umbraco and WordPress have their SEO solutions. However, for Umbraco, search engine optimization is only viable through the features provided by Umbraco HQ. The list of features is a bit small, but it comprises some interesting ones like Umberto, which you can use to optimize your site for search engines like Bing and Google. Other features integrated into Umbraco's core include responsiveness and technical SEO. In addition, if you have a good content editor working on your site, they can make anything possible.
On the other hand, SEO is the core of WordPress. This CMS offers plenty of functional features to optimize your website to rank highly on Google. The collection of extensions and themes integrated into WordPress are oriented towards organic visibility on Google. The WordPress SEO extensions and themes comprise basic ones like Slim SEO to advanced ones like RankMath. You can automate internal kinks, modify meta titles, and more with WordPress plugins.
Therefore, Umbraco and WordPress have core SEO functionality making them ideal if you want to build an SEO-friendly site. But, WordPress comes out on top with regard to the ease of use in the deployment of SEO tools via in-built extensions and plugins.
How to Add Umbraco to WordPress?
There is no defined way to add Umbraco CMS content to WordPress CMS. However, you can utilize an automated migration service like CMS2CMS. This platform has been specifically designed to simplify the migration process with a couple of easy-to-follow steps. The steps to add Umbraco CMS to WordPress CMS are as follows:
To begin, create a CMS2CMS account if you don't have one. If you have an account, you can sign in using your Google or Facebook account.
Next, enter the existing CMS type (in our case, it's Umbraco CMS). Enter the URL of your site in the provided field and click on 'Verify Connection.'
Then provide the URL to your new WordPress CMS site.
Next, you should connect to your WordPress site. To do this, enter your WordPress CMS admin username and password to install the 'Connector' plugin automatically.
To confirm your actions, click on 'Verify Connection.'
Next, choose the elements you want to add from Umbraco to WordPress.
The last thing to do is start your migration from Umbraco CMS to WordPress CMS. Choose your migration insurance, then click on 'Complete Migration.' That's about it; you can enjoy content from your Umbraco CMS site on WordPress.
In conclusion, both Umbraco and WordPress offer a plethora of packages that allow for customisation. Umbraco's main strength is its versatility and limitless design options. On the other hand, WordPress is an out-of-the-box product that's easy to use. Therefore, both of these CMSs have their benefits, so the best one depends on your project's needs.