Ask anyone what WordPress is today and they will most likely say it is a content management system (CMS) or web 2.0 blogging platform. Well, they are partially right but WordPress has evolved beyond its traditional CMS and blogging niche, now used as a no-code/low-code SaaS application dev platform.
WordPress can be used to build, deploy and manage robust SaaS applications. You can build customer relationship management systems (CRMS), real estate IDX systems, marketing automation systems, eCommerce systems, ERPs and so much more.  In this post, we discuss SaaS development in WordPress answering every possible question you might have.
What Is WordPress SaaS Development?
WordPress SaaS development is all about using the WordPress platform to build and manage web applications to be delivered to the customer using the software as a service method. True to its roots as an intuitive CMS, WordPress simplifies SaaS solution development by limiting the need for code and automating many other things in SaaS development.
As you will find out when you start developing your SaaS with WordPress, it is very similar to building a typical WordPress website. The development interface is mostly graphical because it is meant to be a no-code or low-code SaaS dev platform. However, it allows you to add a lot of functionality to your SaaS using things like API endpoints, WordPress plugins, third-party components, widgets, custom PHP addons, etc.
WordPress developers who are already familiar with the WordPress ecosystem can easily develop fully-functional robust SaaS solutions right inside WordPress without ever leaving the platform. Most of them are already using WordPress to scale existing solutions. Working with WordPress is no longer just about content management or blogging with these capabilities.
How to Use WordPress As a SaaS Platform
WordPress SaaS development usually involves the following activities which can be continuous, recurring, or one-off depending on the solution you are building:
Developing the Saas Frontend with WordPress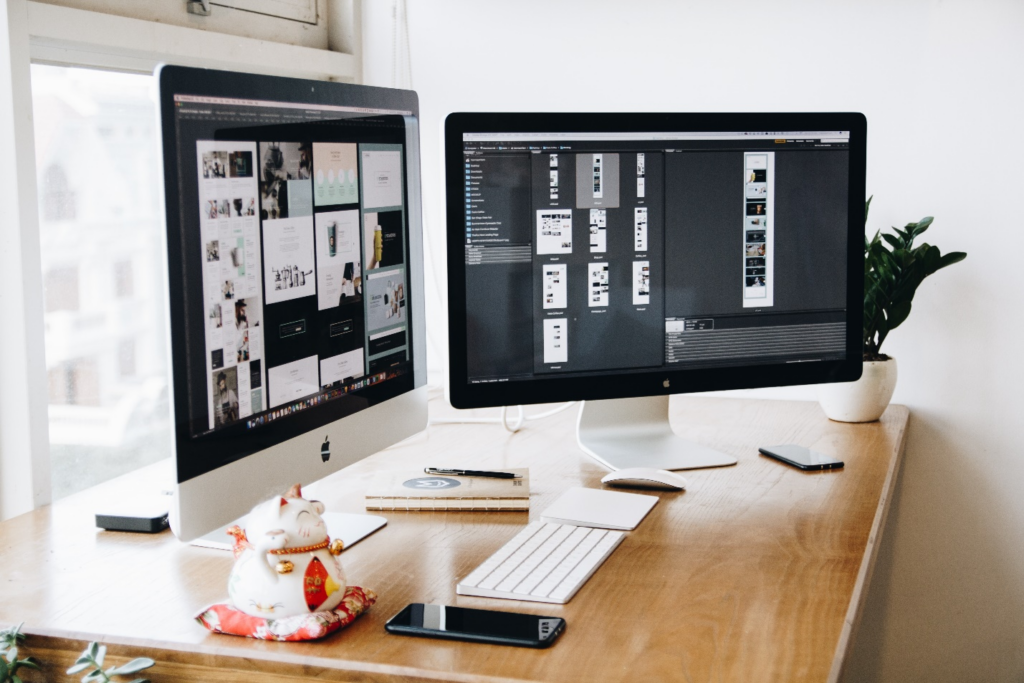 One of the things WordPress does for SaaS developers is to make it easy and faster to develop web frontends using simple graphical design interfaces. In some cases, you won't even need to do any coding with HTML, CSS, or JavaScript to build your SaaS solution's front end. You can use WordPress's native design toolkit complete with themes, custom CSS, and multimedia support or use an external design tool like Elementor or Brizy.
What WordPress gives, therefore, is an ability to create great-looking web interfaces or front-ends for your SaaS solution fast and with minimal coding design experience.  Given that your customers will be interacting with your SaaS solution using the front-end, you've already done half of the work needed to build a successful SaaS solution.
Content management and synchronization
WordPress is already a powerful content management system so you will be able to tap into its CMS features to manage and deliver dynamic content on your SaaS app. Part of the development process will therefore involve planning how you will use WordPress to manage content inside your SaaS app. This might involve defining your database location, using native and custom post types, etc.
The best thing about managing your SaaS solution's content inside WordPress is that everything is already set up and automated. There is a lot of database abstraction in WordPress which makes it easier for developers who should be working on adding functionality to the app. They don't have to worry about managing databases, querying and fetching data, logging, etcetera as WordPress automates this.
Site analytics and Optimization
WordPress has a robust site analytics and optimization engine that can add a lot of value to your SaaS. Normally, you would have to build or integrate analytics and optimization from scratch if you are working on a standalone SaaS app. You can save a lot of time and money by utilizing WordPress's site analytics and optimization tools.
Plugin/Addon Development or Integration
So, you've built your app interface which is basically a website in WordPress but how does it become a SaaS product?  This is where plugins and addons come in if you are using WordPress as your no-code/less-code SaaS development platform. Plugins in WordPress allow you to add application logic, interactivity, and other technical components to transform a simple web interface into a SaaS solution.
A big chunk of your time while creating your SaaS using WordPress will involve integrating third-party add-ons and plugins or developing add-ons and plugins from scratch.  WordPress has the biggest plugin library on the web which means you can get anything you are looking for and implement your application logic without coding.
In case your SaaS solution needs unique or very specific logic, you can easily develop and integrate custom plugins and addons with PHP, HTML, and CSS. The fact that WordPress is open source also means that you can access and modify code to make your SaaS app do and behave exactly the way you want.
Security Configurations and Backups
Part of the SaaS app development process in WordPress involves doing security configurations and setting backups for your app.  WordPress comes with a ton of security configuration and backup options which are easy to implement using its simple administrative backend. You can also install third-party security and backup components as plugins if necessary.
The best thing about managing security and backups in WordPress is that everything is already built and ready to be implemented. For instance, you can define user accounts and restrict access to specific areas of your SaaS app right inside the admin interface. In a normal SaaS app, you would have to implement security and backup manually using code or third-party solutions.
Subscription Management and Automation
Do you want to make money with your SaaS through subscriptions or membership fees? WordPress makes it easy to implement automated subscriptions and memberships or paywalls thanks to ready-to-deploy plugins. There is little to no coding needed to implement these systems and start earning from your SaaS business.
Marketing and Sales Automation
You will also use WordPress to automate marketing, sales, and SEO for your SaaS app as you would normally do with a WordPress website. Maintaining the no-code/less-code philosophy, you are free to use custom or third marketing and sales automation add-ons right inside WordPress. Doing this will make it easier to attract customers and grow your SaaS business.
Can we build SaaS on WordPress?
You can build SaaS on WordPress easily using API endpoints, WordPress plugins, third-party components, widgets, and custom PHP addons WordPress has evolved from a simple content management system to a full-fledged no-code/less-code SaaS development platform. WooCommerce is an example of a SaaS entirely built on WordPress. There are many other examples.
The main advantages of using WordPress as a platform to build your SaaS include:
WordPress is Open Source – WordPress is an open-source platform which means you have access to its code. It also means that you can tap into its large community to find solutions or help when needed.
No Coding Skills Needed- WordPress is a no-code/ less-code SaaS development platform. This means you barely need to code anything to build your SaaS app. You can do anything with plugins or using native graphical development tools. However, a basic understanding of PHP, HTML, CSS, and web development, in general, will be an added advantage.
WordPress is Easy to Scale- You can easily scale your SaaS app within WordPress using third-party or custom addons and components. Since you have full hosting control, you can also easily scale your SaaS horizontally or vertically by paying for more hosting space, adding other services, or moving to another host or cloud.
WordPress makes it easy to Modify your app– Your SaaS application is sandboxed within a stable platform meaning you can easily change or modify individual components in the backend without breaking anything. This means you can also perform updates, add new features and do a lot of things easily.  Your routine workflow will involve these tasks.
Which Are the Best WordPress Themes for A Saas Startup
There are many good WordPress themes for a SaaS startup website. In no particular order, Innovio, Brunn, Mr. SEO, CleverSoft, and Sparks have all the necessary components needed for a good SaaS website. You can also try Elementor or Brizy if you want more customization options and flexible templates and you have some web design skills or experience.
WordPress SaaS Subscription Plugin Example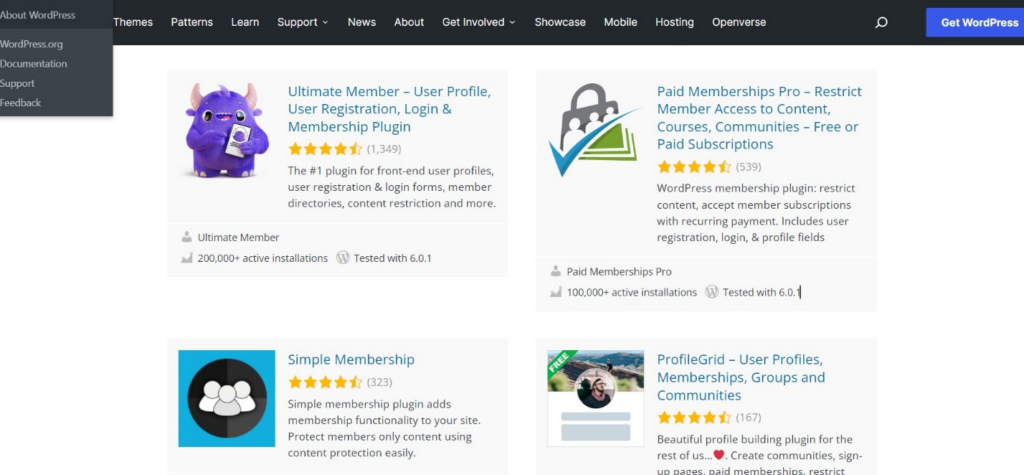 WordPress has many subscription plugins you can use for your SaaS application. Some of the best ones based on features and number of downloads include; MemberPress, S2Member, Subscription DNA, Paid Memberships Pro, and MemberMouse. All these plugins are available in the WordPress marketplace and are easy to install.
WordPress SaaS examples
Some examples of SaaS applications built on top of WordPress:
Gravity Forms
Mailchimp for WordPress
WooCommerce
Cart 66 with notifications
BigCommerce
Wp ERP
Hubspot for customer support
Contact Form 7 Zoho
WordPress Project Manager
Kanban Boards for WordPress
Is WordPress Considered a SaaS
WordPress is an open-source web platform used to build websites and web applications.  Since it can be delivered entirely on the web, it can be considered a SaaS. However, WordPress was around way before SaaS became a thing.