Bootstrapping is the process of building a business from scratch using personal savings or the money you earn from your first sales. This process may sound sophisticated, but it is not. Here are tips to help you learn how to bootstrap a SaaS startup business.
Crucial Steps to help you Understand How to Bootstrap a Saas StartUp Business
1. Pre-sell Your SaaS Product Idea
Before embarking on developing a SaaS product for your bootstrapped company, you need assurance that your target customers will pay for it. Pre-selling the product is a perfect strategy for guaranteeing sales before creating the product.
Understanding Preselling
A presale is a targeted approach to acquiring paying customers before introducing your product. Instead of investing a lot of time and money developing the product before the presale, you focus on your vision and discuss it with prospects. Doing so helps you assess whether there is enough demand to fund product development.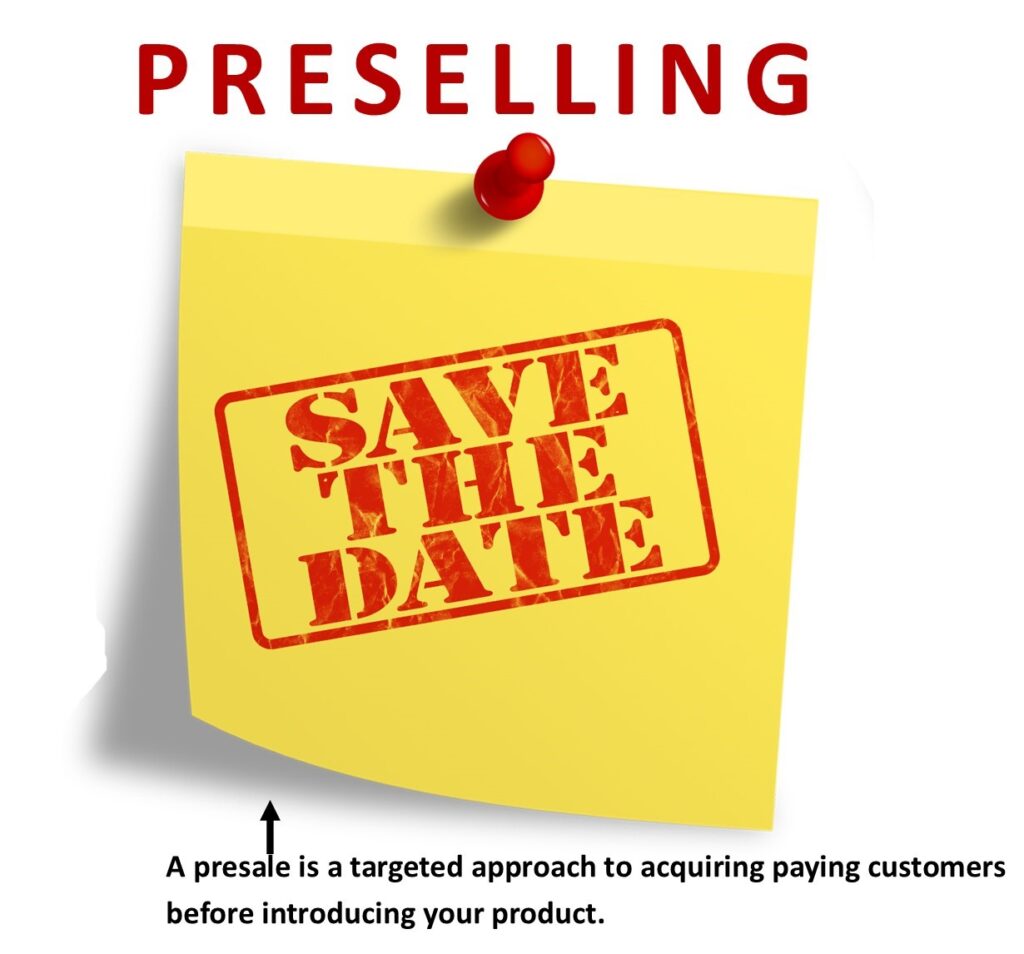 Assuming companies or even individuals identify with your product idea, they could collaborate with you in building it. Preselling comes with various advantages such as:
Gaining validation before launching the development process
High possibility of collaborating with individual customers or companies
Sufficient data and feedback that assures you of the product's success
How to Pre-sell Your SaaS Product Idea
Are you considering pre-selling your Saas product idea? Here are steps to help you do it with ease.
Understand how the Target Market Defines their Challenges
Before preparing for your pre-sale you want to understand the challenges that your target customers are facing. How do these challenges affect their daily lives? Interact with potential customers and interview them. Doing so gives you a clear picture of their preferred solution. Incorporate the feedback in your marketing materials and sales pages. Conduct surveys to collect more information from a vast range of potential customers.
Have a Vision for Your SaaS Product
Share your vision with users and let them know what the product will entail. Apart from features, demonstrate how your SaaS product will solve their problems and improve their lives. Share mockups, wireframes, and prototypes to give potential users a clear picture of how the product will function.
Figure out the Amount of Support You will Need
Come up with a plan for the amount of funding you will need or the number of potential customers you will onboard. Research extensively to make sure your numbers are data-based.
Build a Sales Page
Once you have a clear vision to present to potential customers, you can start creating your sales pages. Here are crucial details you should include.
Define your target market clearly. Highlight the challenges they face and mention how your SaaS product will help solve them. Maintain a short and solid headline.
Explain the product you are offering and the benefits that early adopters will get. Let your visitors know that what you are offering is a pre-sale and that their support will be crucial in developing the product.
Include an outline of the SaaS product and its features in visuals
Have a clear call to action
Create an easy process for interested people to contact you for more details or pay for the pre-sale online.
To create a perception of scarcity and urgency, run the pre-sale for a limited time. You can even limit the available slots or incorporate a countdown clock.
Incorporate Social Proof
To ensure potential customers have confidence in your product, you can incorporate reviews from your previous customers. Include quotes and endorsements from people who have already embraced the pre-sale.
Introduce the Pre-sale
Market your pre-sale on various platforms such as your social media pages or WordPress blog. You can even produce a podcast discussing the product and explaining why people should adopt it. Other promotional techniques include:
Working with publications or media outlets that reach your target customers.
Launch your advertisement drives
Asking your followers to share your sales page on their platforms
Sending customized emails to everyone on your email contact list
Creating videos and sharing them on your various social media platforms.
Holding Q$As live to get people talking and develop transparency and trust among your target customers
Close the Pre-sale and Gather Feedback
Do not extend your pre-sale beyond your plans. You can remind people to subscribe as the target date draws close. Thank the participants, and let them know when they can expect feedback from you. Consider sharing your product delivery timeline and templates.
A pre-sale helps you collect development funds and gather feedback from prospective users. It also allows you to spread the word to a broad audience. Leverage this guide to plan and manage your pre-sale successfully.
2. Determine Your Minimum Viable Product (MVP) or Market Fit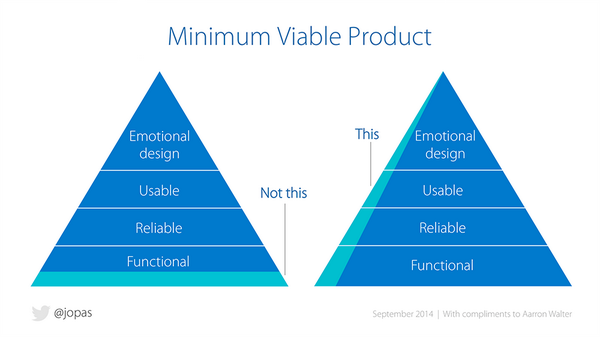 As a startup entrepreneur, you need to identify your product/market fit or have the ideal product that your target customers are ready to use or pay for. Further, you should ensure that your product maintains the following components:
An essential product that solves customer's pain points.
A product that you can manage with your bootstrapped cash, experience, and skills.
A product that potential customers demand in the market.
After identifying your target customers and building their preferred products, you will have a clear strategy that helps you scale up the startup.
Pros of Launching a SaaS Startup Business Using MVP
Your product will be available in the market within a short time.
Generating limited functionality is cost-effective given the fewer resources and the development time you need
You can experiment with your theory before investing excess capital and time on the same
The value of your solution becomes clear to users when additional features do not distract them.
The minimum viable product features lesser flaws than would be the case within a multiple function application.
Creating Software as a Service MVP
Here are some approaches you can use to create the MVP for your SaaS product.
One Feature Product
Identifying the core feature that offers tangible solutions to the problem is crucial. Forget any other characteristics, or keep them aside for use in subsequent upgrades. Using this approach prevents customers from getting confused by numerous attributes. They will be able to assess the core intention of the SaaS.
Concierge Model
This approach uses minimal or no programming at all. Startup entrepreneurs only need to interact with potential customers and interrogate them before building a landing page. A landing page outlines your service and gives potential customers the option of either signing up or requesting the service. While you can execute the remaining operations manually at the beginning, you may need to adopt automation as the business grows.
3. Landing Page Approach
Create a comprehensive landing page where visitors can learn about your services. You can develop a collection of user emails from a robust landing page. Learn from this scheduling social media posts application. The enterprise leveraged their Pricing and Plans feature on their landing page to develop a two-page minimal viable product.
Whenever visitors clicked on that option, they received a prompt to leave their email addresses to receive a notification once the product was available. With this strategy, the business managed to verify the concept and acquire the prospective customer's contact details before introducing the product.
The fact that visitors added their email addresses was an indication that they needed the application. With a robust product, all you need to attract numerous potential customers is to release a simple video explaining it.
4. Choose the Ideal Technology Stack
You can build an application in various ways like:
Focusing on the Design from Day One
It is worth mentioning that many of your clients will be bootstrappers, which means they work on a budget. As a Startup SaaS company entrepreneur, focus on the design of your SaaS product from day one.
The ideal SaaS product should cover scalability, security, and performance. Remember, your database will have both individual and company users. Separate access securely to offer the best customer experience.
Choose Experts as Opposed to Technology
Remember, the perfect technology is one that your software development team can execute with minimal struggle. Further, learning a new technology can be complicated than using an already tested, well-known method.
5. Build Your SaaS Content Marketing Strategy for SaaS StarStartup Business
Leverage content marketing to bootstrap your startup business cost-effectively. Studies suggest that content marketing is 62% cheaper than outbound marketing and offers up to six times high conversion rates than other methods.
When getting started, establish low-competition keywords that offer sufficient search traffic for your niche. You can leverage free tools to determine keywords your target audience is searching and the number of people searching for the same. Here are some techniques you can use to create your SaaS content marketing plan.
Determine Keyword Intent
Identify crucial keywords where potential customers are looking for products like yours. Some ideal keywords would be ActiveCampaign versus MailChimp, Basecamp versus Github, or email marketing software for entrepreneurs.
Have a Content Marketing Channel
An effective content marketing channel helps you spend little time persuading leads. While content marketing can be essential, it is also a time-consuming strategy, especially without a proper plan.
You may want to delegate your content creation needs so that you can focus on the more sophisticated matters of your business. Remember, high-ranking content should be targeted to meet the search goals, comprehensive, and backed by case studies and research.
Develop a Customer Feedback Plan
As a startup SaaS business entrepreneur, you should know what your customers say about your brand. The ideal customer feedback strategies comprise response collection from multiple levels such as:
In-application feedback
Periodic surveys
Direct one on one interviews
Exit surveys and exit interviews
At the start, you may want to execute non-scalable tasks like:
Contacting new users
Determining how they plan to use the product, and
How you can assist them
Research suggests that joining groups like VIPs, beta testers, and Facebook groups is an ideal strategy to help you develop a community, show potential customers that you care, and getting valuable feedback.
6. Choose Your Niche
A lot of people strive to develop a million-dollar startup SaaS company by choosing a suitable industry or niche. If you have enough capital to pursue a broader customer base, you can always go for it. However, as a bootstrapped SaaS startUp business, venturing into the larger business space without sufficient cash can be a difficult task.
You will need consistency and robust strategies to build a considerable MRR and even a more tangible ARR for your startup. Remember, you will need to focus on a compatible sub-niche during the early days of your business. The sub-niche will be the driving force for your niche.
7. Develop a Product-based Marketing Plan
Building a $1 million ARR product-based marketing plan would be ideal when starting. With this idea, you will have to use any necessary means to ensure people use your product. Only then can you get feedback from early adopters. To achieve this strategy, you may need to offer a freemium, one of the cost-effective customer acquisition strategies to attract customers. A freemium strategy is ideal when it comes to scaling up your customer base. This strategy does not involve raising money, but it is a powerful marketing technique for startup businesses.
8. Avoid Focusing on Growth
While many startup entrepreneurs prioritize growth, focusing on the churn rate, in the beginning, is more effective. Strive to make every customer happy to promote word of mouth marketing and customer retention. The churn rate metric is one of the best indications of where the business will be in 10 years.
9. Hire as soon as you can
Remember, identifying smart employees who can execute tasks helps you grow your business within a short time. You do not have to handle every part of the business operations. How about delegating various tasks such as:
Running ads on social media platforms
Coding
Content creation, and
Devising robust marketing strategies
Being a co-founder allows you to gain equity from the business whether you are salaried or not.
10. Ignore Competitors
Today, the marketplace is overly crowded, and your business needs to be unique to stand out in the crowd. Focusing on competitors in the current world can be a battle you will never win. While you may want to keep watch of things within your space, avoid investing all your energy in everything your competitor does.
You can hire one person to monitor new technology, trends, and advanced developing markets. Doing so helps your startup SaaS business remain on top of things. The person you choose should interact with both existing and potential customers every day. The right candidate should be futuristic and focused on scaling up the business in the next five years. Focusing on broad ideas helps you become a leader in the industry.
11. Invest in SEO from Day One in SaaS Startup Business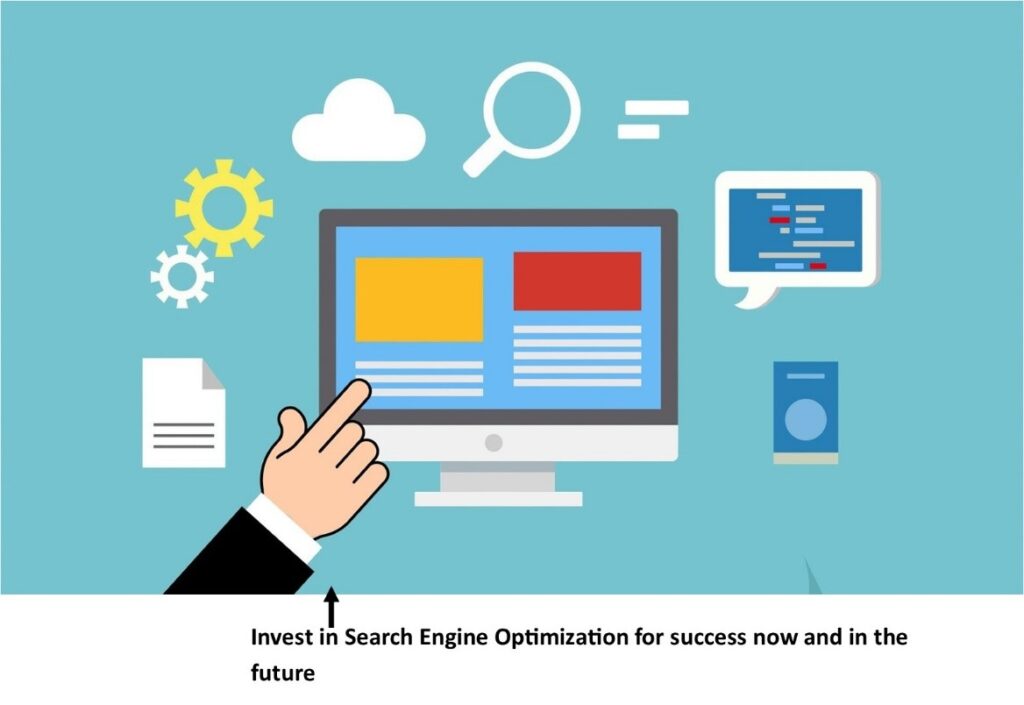 If you want to be running your business in the next ten years, you should invest in search engine optimization. Some people doubt the effectiveness of SEO. However, it is worth mentioning that SEO is still quite robust. SEO is one of the best returns on investment when it comes to advertisements. By investing in SEO, you will be buying leads and earning their dividends for use in the future. Building a robust bootstrapped product requires you to have a versatile marketing funnel.
Take Away
Bootstrapping does not pile pressure on startup entrepreneurs, which allows them to attempt different approaches with their brand.
Lack of funding gives bootstrappers robust creativity, money, and time management skills.
Read our blog for more details about Saas, startups, and bootstrapping SaaS Startup business strategies.