With the current real estate market boom, you have new clients coming in left and right, and you're selling house after house; the last thing you want to do is comb through a messy spreadsheet to find a client's information.
What's the solution? It's real estate software because it allows automation of most tasks taking your business to a whole new level. That said, let's look at what real estate software is, the benefits, the best real estate software, and how to build a custom real estate software.
What Is Real Estate Software?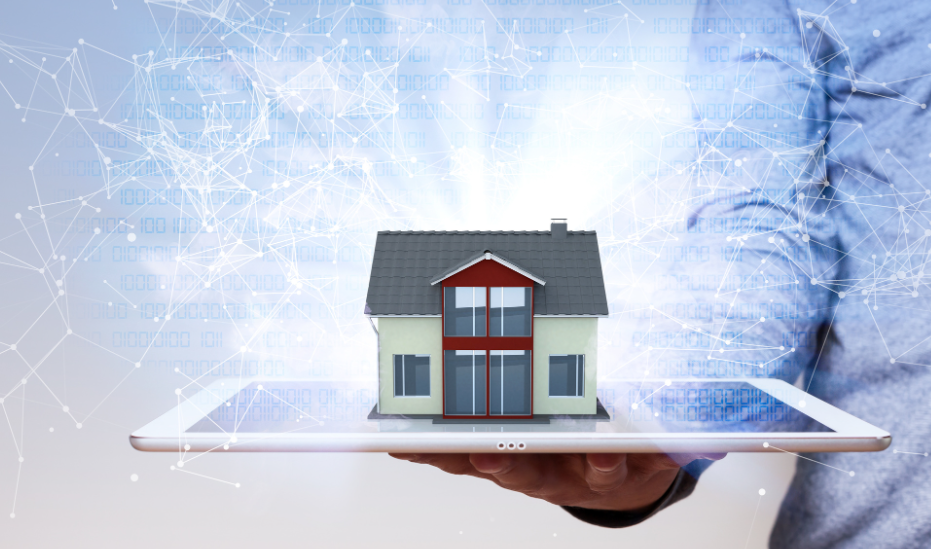 Real estate software is software designed to assist real estate agents and realtors by automating most activities that are part of their daily responsibilities.
This includes finding sources of new property leads, centralizing and organizing contact information, conducting email and telephone outreach, advertising their brands, checking the local and national real estate marketing, listing houses, closing deals, etc.
Real estate software is a realtor's tool for establishing an efficient and successful real estate career. The right real estate tools can help agents with expense tracking, open house management, and video editing.
The main objective of the software is to make a relator's life easier, organized, and more streamlined, so they can concentrate on what they do best; selling property.
Most real estate agents are independent, and as such, they are owners of small businesses. For such real estate professionals who opt to work alone or have a small salesforce finding software that offers blog creation, email marketing, and invoicing abilities is crucial.
What Is a CRM in Real Estate?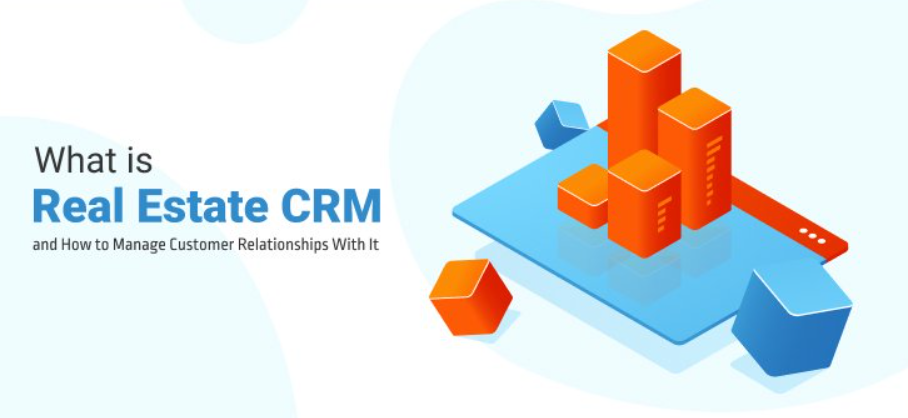 As a realtor, real estate CRM software is your sole source of truth for all matters to do with clients allowing you to cultivate relationships better and make data-driven decisions.
A CRM (customer relationship management) system is a web-based database designed to help with contact management and save time on data entry through automation.
So how can CRM software make your life easier?
Automating workflow such as email follow-ups for open properties
Gathering information digitally, such as a prospective client's web activity and whether or not they read your emails and messages.
Keeping track of the potential clients you've contacted and which ones you haven't.
Managing your sales pipeline in a centralized location and tracking closings.
Organize prospective clients' information such that it's easy to find.
Rapid response to property queries without needing to comb through your inbox.
Tracking which clients are further along the property acquisition process.
What Software Does Real Estate Agents Use?
When it comes to real estate, there are three software a realtor can use, namely:
CRM Software
A real estate CRM software works with existing contacts, find new contacts, targets various audiences, and maintains solid relationships with prospective clients.
This is perhaps the best solution if you're a realtor and need to reach many clients, boost customer service, facilitate trustworthy reporting, and guide decision-making.
Some real estate CRM (customer relationship management) solutions for real estate are IDX (internet data exchangers) and MLS (multiple listing services).
ERP Software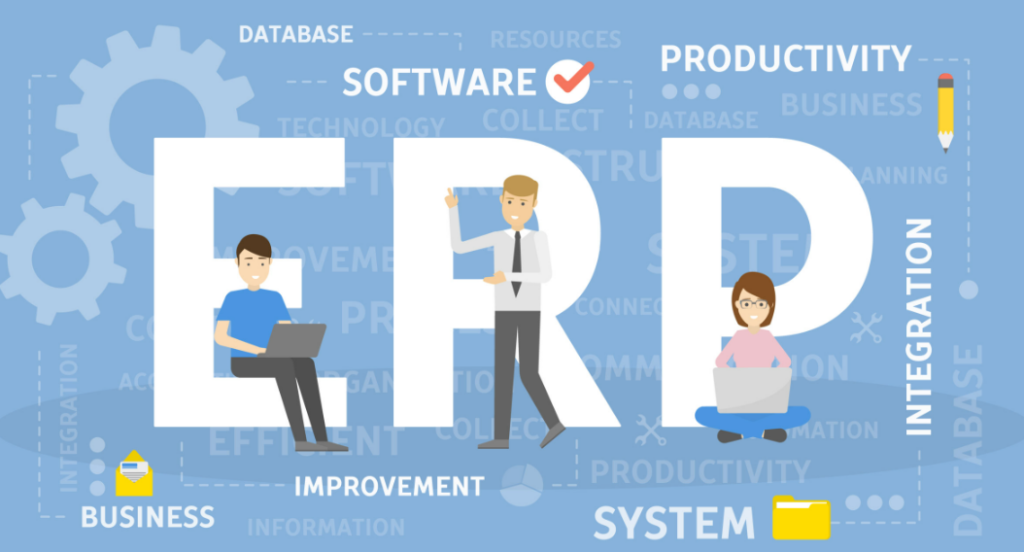 ERP (enterprise resource planning software) is the perfect solution for accounting, delivery planning, inventory, procurement, and supply chain.
How does ERP apply to real estate? Some real estate solutions, such as property management software and RETS (real estate transaction solutions), are ERP software.
Custom Real Estate Software
Custom Real estate software is a highly-rated solution that provides excellent client support, affordable pricing, easy 3rd party integration, multi-user accessibility, reduced paperwork, and an easy-to-use interface.
Some examples of CRM software include expense tracking apps, online property marketplaces, property valuation engines, online tenant dashboards, and rent roll applications.
Custom real estate software gives you the best possible web experience. The primary focus of such software is a precise analysis of clients to create custom solutions for them.
What Is the Best Program for Real Estate?
AreaPulse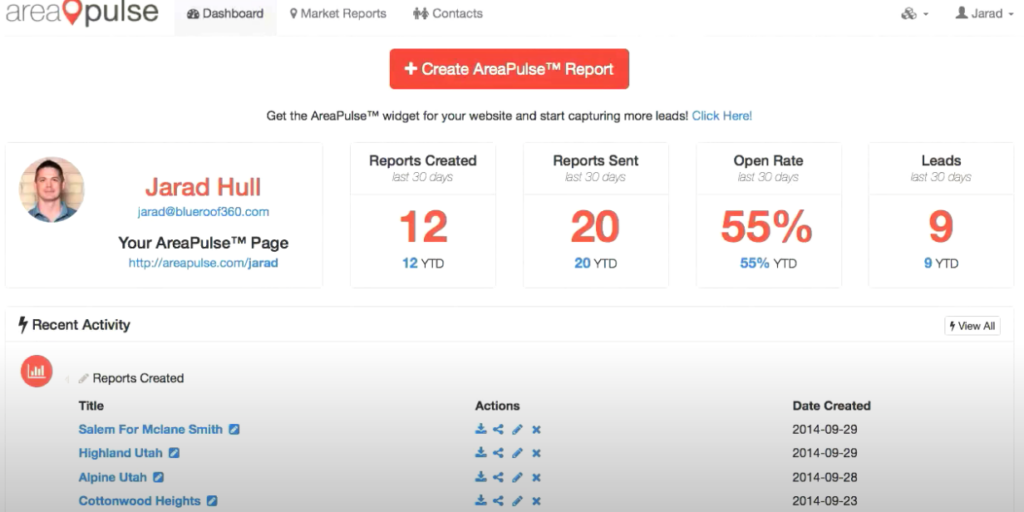 AreaPulse is a computerized real estate data-collection software that helps you quickly collect local market info and create reports to give to your buyers and sellers.
As one of the numerous vital software solutions for real estate agents, AreaPulse offers you visually pleasing and easy-to-read real estate research reports to help you make better decisions about pricing a property or negotiating sales transactions.
BoldLeads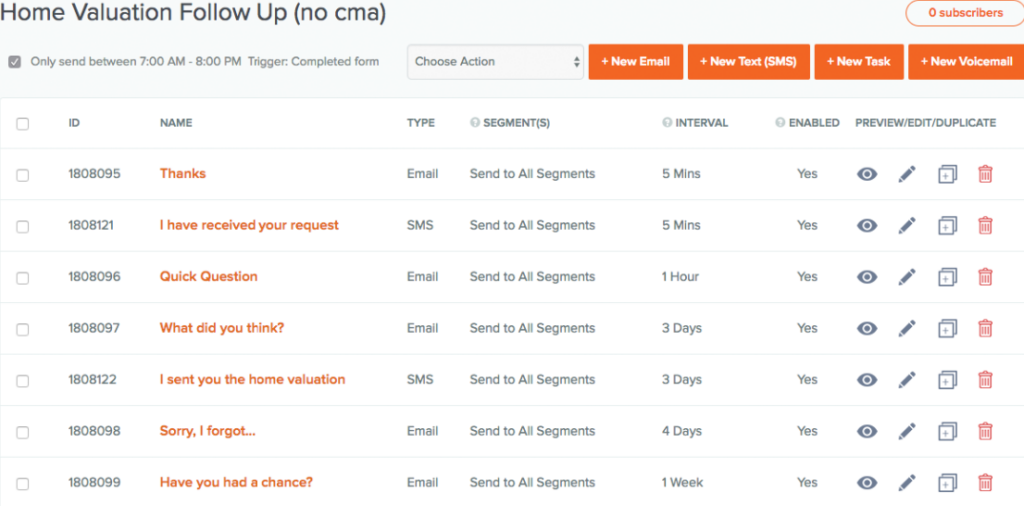 BoldLeads is a real estate lead generation tool that helps realtors create and convert more leads, including property buyers and sellers.
Some of the features offered by BoldLeads include an integrated CRM solution that collaborates with numerous other popular CRM solutions for efficient lead management and landing page templates. BoldLead also provides automated emails and text follow-ups.
JotForm
JotForm allows realtors to collect info via form templates and have a database of crucial information for leads, follow-ups, transactions, etc.
You can easily configure the customizable real estate form templates to match the kind of property you're selling and accumulate all relevant buyer info.
ShowingTime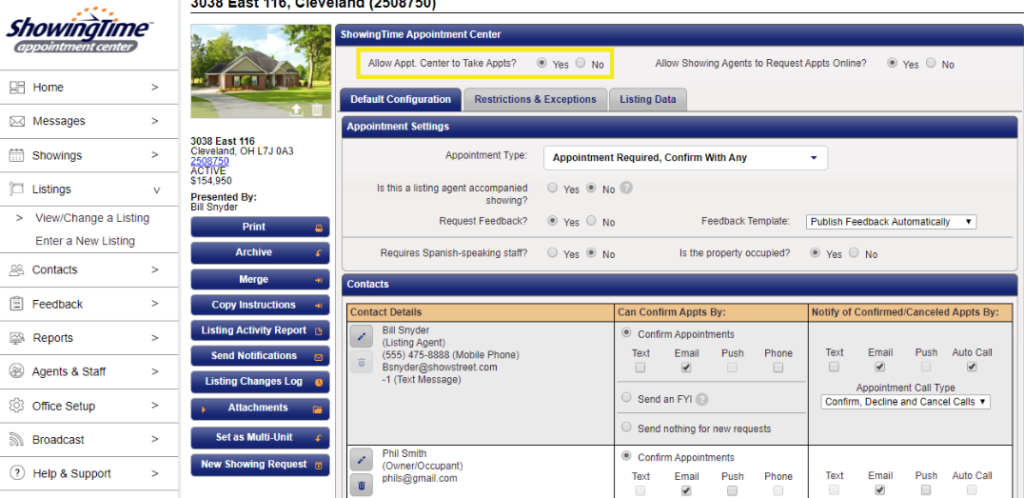 ShowingTime helps you stay organized to manage numerous listings and open houses effectively. Its features simplified scheduling, feedback, and updating property photos.
Instead of depending on bulky, back-office tools, you can become digital, allowing you to promptly send listing reports within the software to clients and staff. ShowingTime also incorporates lockbox software such as SentriLock and Supra eKEY.
Structurely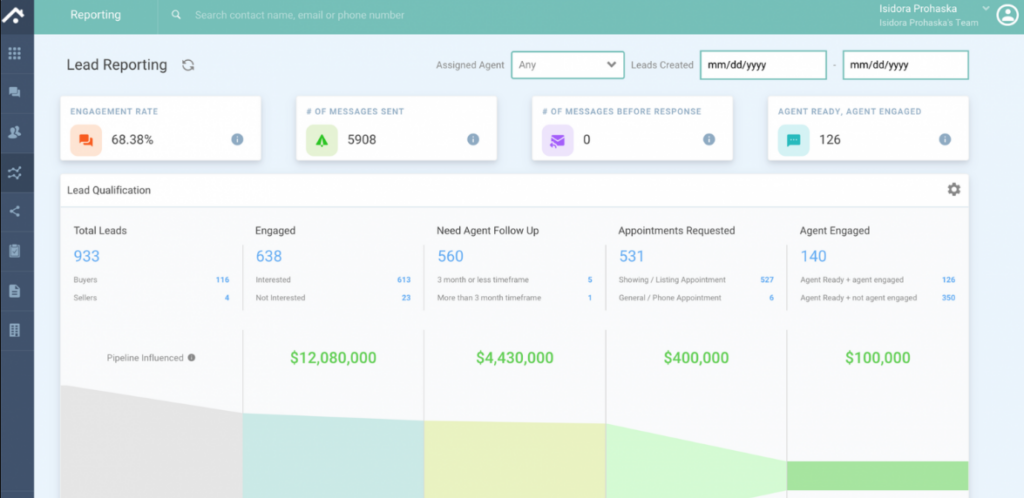 Structurely utilizes AI (artificial intelligence) to help real estate agents and other small companies time when qualifying leads. Structurely utilizes a chatbot that works in real time with your Facebook Messenger and website.
The chatbot tool can do all the time-intensive work for you, such as asking questions and scheduling meetings. You can also use the Android or iOS mobile app when you're on the go.
What Are the Advantages of Using Real Estate Software?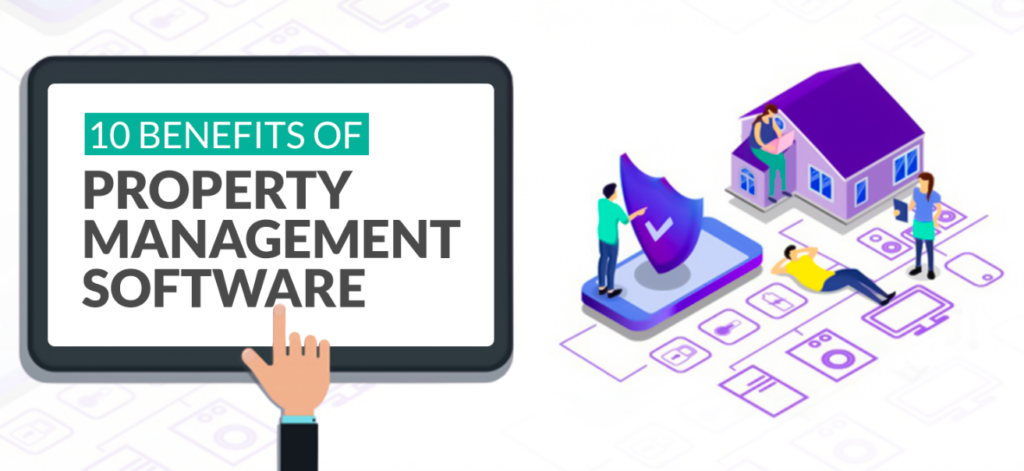 Boost Lead Generation Efforts
Real Estate software boosts lead generation. The features included in realtor software boost lead generation by allowing you to track deals, leads, and prospects. In-depth analysis of leads via reporting helps you make smart decisions on future lead generation efforts.
When incorporated with other solutions, these real estate lead generation capabilities are enlarged. You can interlink social media and site data to understand better each lead's intent and interests based on their dealings with your business.
This software also allows you to use AI to forecast behaviors of new leads based on the mannerisms of those with similar buyer personas.
You can connect the software data to marketing automation to track lead time, demographics, and other factors affecting lead volume.
Simplify Document Generation
Real estate requires you to have many documents such as closing statements, contracts, title deeds, etc. Real estate software not only stores these documents for easy accessibility and reference, but it also helps create these documents by pulling data from a client's account.
With this functionality, you're no longer required to enter details and risk making errors manually. Computerized document generation tools with eSignature are standard add-ons for many real estate software solutions.
Standardize Approval Workflows
One of the best things about real estate software is how it aligns processes. For instance, approval workflows, which are business processes within the software that mandate agents to sign off on certain required actions through pre-set stages of a process.
You can establish approval workflows for as many processes as you like. Not only do workflows align your agents to a particular process, but they also keep you informed of the progress being made and automate tasks linked to the process at the suitable stage.
The Data Is Always Backed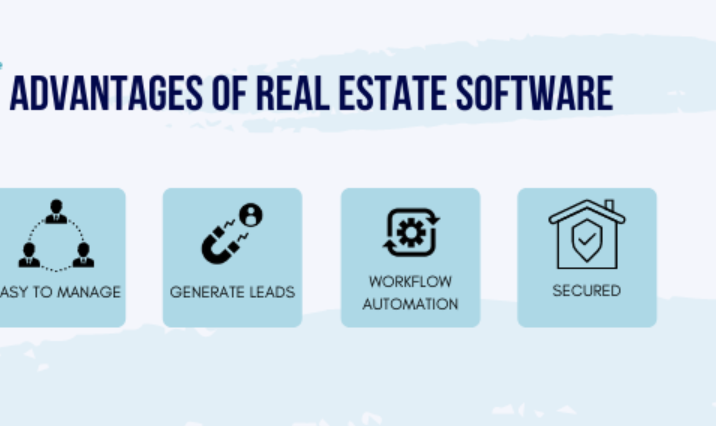 The real estate industry is always changing in terms of homes for lease, rent, or sale, as well as rules and regulations. This means data is always changing and needs to be backed up.
Real estate management software can do this. As a realtor, it allows you and your brokers always to pull documents from the app should your physical systems go down.
Faster Payment
All professionals love to hear 'get paid faster,' and realtors are no exception. Commercial real estate management software allows for faster payments.
You can get payment within several days by sending automated payment reminders. This ensures your clients always pay their dues on time.
Real estate software can also help you enforce late charges in court as a realtor. Doing so ensures you're paid on time by your customers. It also helps you keep track of pending, received, and sent payments.
Automation of Routine Tasks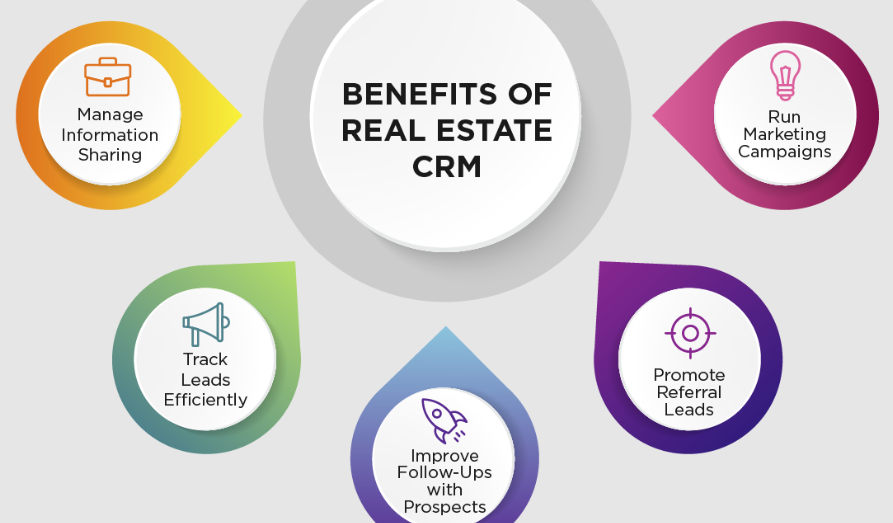 The process of buying, leasing, renting, or selling property is time-intensive because of all the tasks involved. The best commercial real estate software solutions streamline this process by computerizing the task of filling out multiple forms repeatedly.
They also send constant alerts to notify realtors about changes in forms or current developments in the sector with regard to practices, rules, and regulations.
What's more real estate agents have realized that they can stay ahead of payment cycles by computerizing late fees and payment notices.
Instant Communication
The latest real estate software has computerized communication tools. What does this mean for realtors? It means they can easily and instantly communicate with clients.
This is handy for landlords because they can have pressing issues that arise suddenly and need addressing late in the night or early in the morning. For instance, they can alert real estate agents if a property has suddenly flooded.
They can also alert realtors if a tenant has decided to prolong their lease. As a result, the agents can help their clients (landlords) seek legal help.
Secure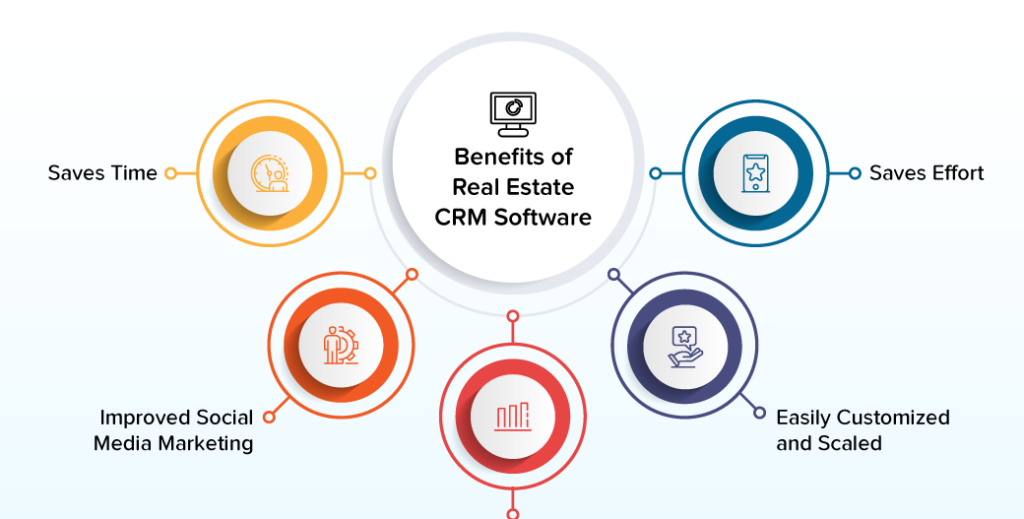 You most definitely have heard horrifying stories about massive security breaches if you're a realtor. No one wants to be a victim of data or identity theft.
A real estate management program has multiple professionals whose role is to deter cybercriminals from accessing your information.
Some of these programs can secure your data by consolidating your documents, storing all data in a central location, usually in a dashboard.
Scalable
This is very vital to brokers or realtors managing multiple properties at the same time. It's also of dual importance if the agents have made investments in properties they're managing.
The software is integrated into the cloud, and realtors can access it whenever they want to. What's more, they can utilize more and more memory and storage space if need be as their businesses grow. And they don't need to pay more for this benefit.
Employee Management
The team members behind any real estate business needs to be well managed, and this becomes easier with the help of all-in-one real estate management software.
There are features like permitting a single account for multi-user access, multiple logins, and so much more. Organizational structure is vital, and with the help of comprehensive software proper hierarchy can be established.
This allows for transaction management and the creation of daily reports smoothly. Stagg benefits from this by creating task reminders, scheduling meetings, etc.
What Is the Most Common Real Estate Software?
CINC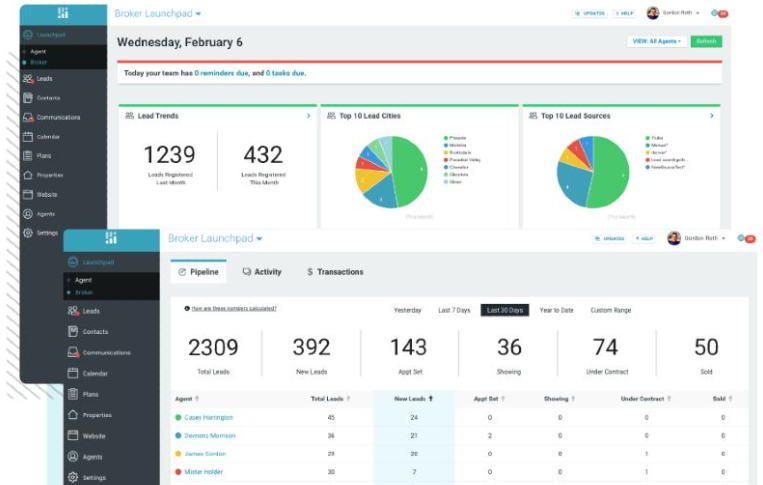 When prospective clients search for more info about your properties or services, they expect prompt replies, which isn't always possible.
CINC is a powerful and feature-rich real estate software that keeps you connected with your clients from start to finish so they don't feel frustrated and you miss out on deals.
CINC will help you create and engage new leads by automating the lead nurturing process and building an IDX website from a single platform.
CINC's reputable process helps you capture leads, close deals faster, and identify top-notch leads, maximizing your ROI (return on investment).
Pricing: Lead generation $500 per month, getting started as an individual agent between $600 and $1200 per month, and for large teams, roughly $1,500 per month.
Real Geeks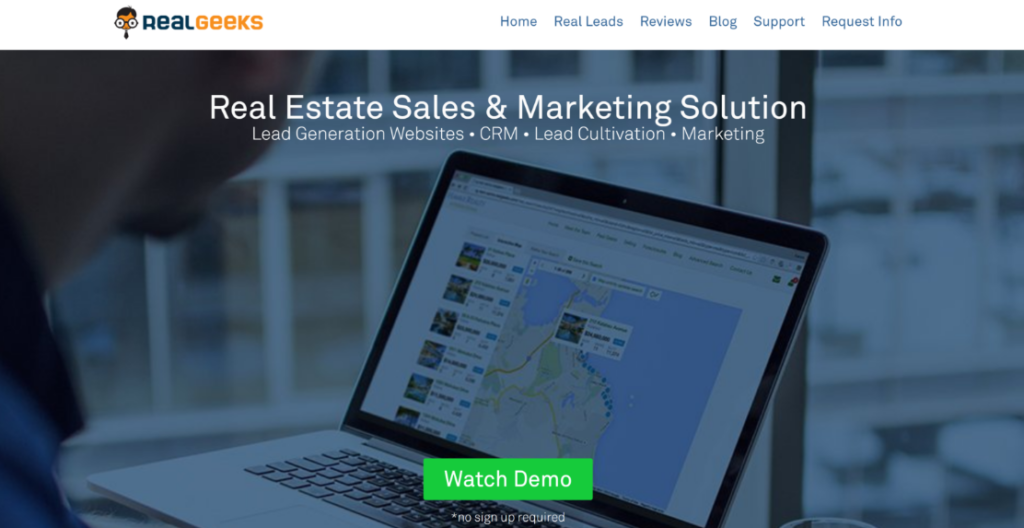 A CRM (customer relationship management) tool like Real Geeks is vital in tracking, organizing leads, and optimizing every email and follow-up call.
Real Geeks builds effective management with your customers, helps you picture their journey via the sales process, and notifications you to follow up steadily on each step of the way.
Automated features such as text messaging and email campaigns ensure constant communication with your contacts to keep them focused on you and your content.
Real Geeks also allows you to up your game with property valuation management tools and market reports to offer your clients up-to-date information and market trends.
Pricing: $300 per month plus $350 for onboarding up to two agents; additional agents are $25 per head. For marketing spending to manage PPC (pay-per-click) ad accounts, it's $550 per month and an additional $50 per month to create seller leads.
RealScout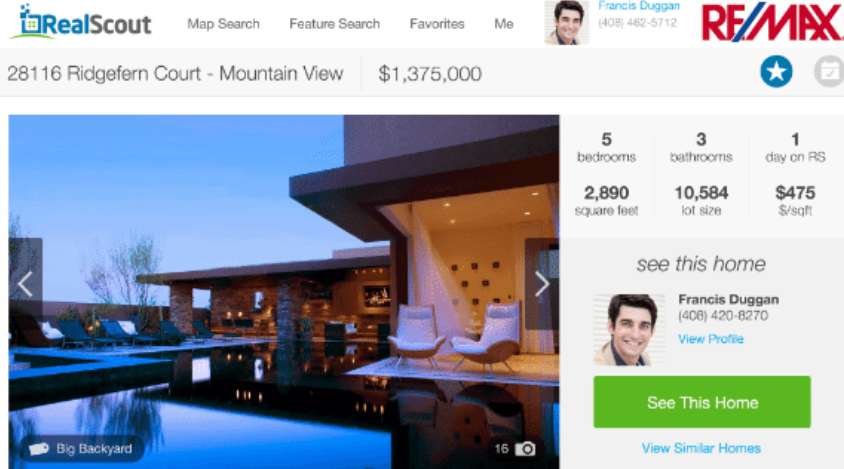 RealScout is a lead promotion tool that combs through your MLS to find listings that match your client's criteria and automatically email them these listings.
RealScout sorts properties using up to 400 benchmarks, including high ceilings, number of rooms, waterfront location, etc. Best of all, the emails appear as if you sent them.
If you have many leads to promote, RealScout can helps you grow your business by boosting the quantity and rate of offers coming your way.
RealScout's agent tool includes:
A branded search portal with precise MLS data
Team functionality with lead sharing.
Unlimited customers
RealScout's brokerage package includes agent management, broker dashboard, lead dissemination tools, and user analytics. Pricing: $40 per head per month or $500 per month for the brokerage package.
REIPro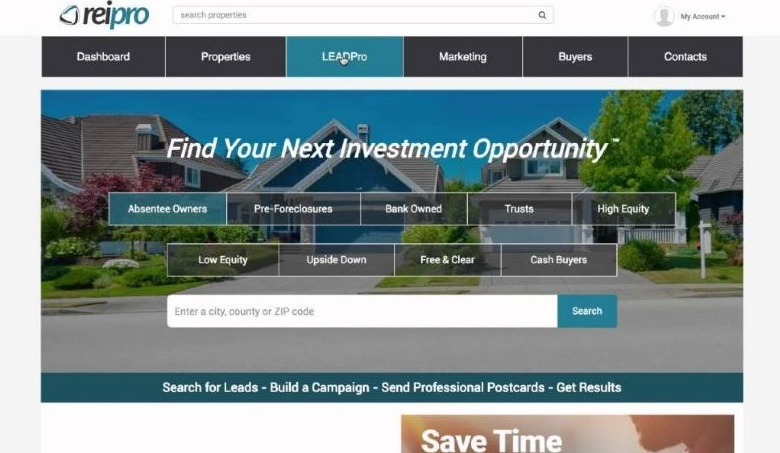 In contrast to all other real estate websites on this list, this one is designed for real estate investors. Not only does it have CRM and lead generation tools to track exciting properties, but it also provides workflow management so you can track all moving parts of a deal.
REIPro also provides unlimited access to its advertising materials at no added cost. Pricing: single user $97 per month, up to five users $129 per month, and up to 10 users $197 per month. Note that quarterly and yearly billing is available.
Zillow Premier Agent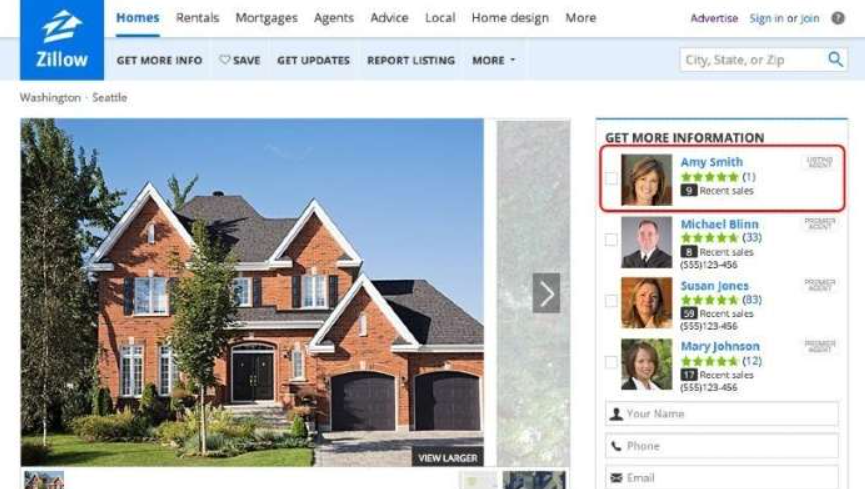 Zillow Premier Agent is a very robust real estate website that draws its power from over 150 million monthly Zillow users. As part of Zillow's free services, you can add new listings on the platform and claim listings uploaded to Zillow from your MLS (multiple listing service).
This puts your phone number in the upper-right corner of the listings tab alongside as many as three buyer's agents who also appear on the list.
But when you become a Zillow Premier Agent, only your name will appear on your listings.
So when a buyer comes across your listing on Trulia or Zillow, there is a better chance of them making an inquiry and you earning the full commission. Pricing: $20 to $60 per lead depending on ad spend, competition, and ZIP code sales.
How Much Does Real Estate Software Cost?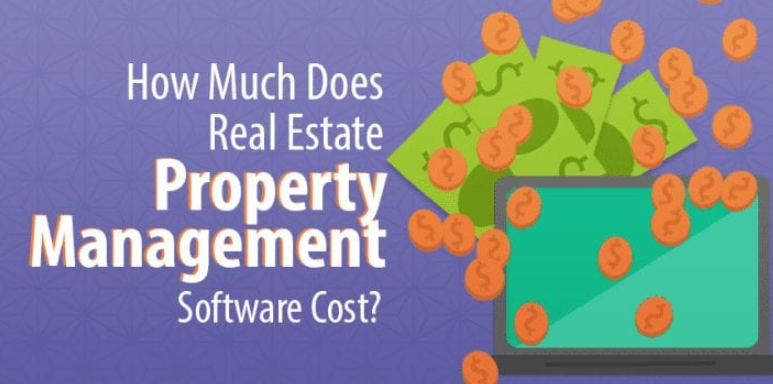 In-house Real Estate Software usually costs between $100 to $1000 per user. Why? Because you need to pay for custom work, maintenance, support, and software updates.
Web-based real estate software, on the other hand, costs between $50 and $100 per user per month. But you can get services with fewer features for about $15 per user per month. For enterprise-grade software, expect to pay between $8000 and $20000 per year.
Most web-based real estate software has a trial period that lets you test the software for free. Take advantage of such offers to see what features are available in any software you're considering. Make sure the interface is effective and easy to use.
How to Create Custom Real Estate Software Solution?
Custom real estate software solutions offer excellent customer support as well as an easy-to-use interface, easy 3rd party integration, reduced paperwork, etc.
Custom real estate software development gives your users the best possible online experience. So how do you build custom real estate software?
Deploy Cutting-Edge Productivity Tools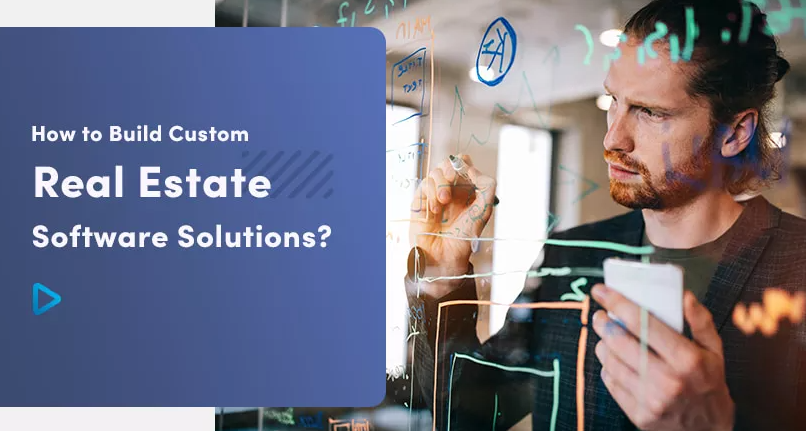 You already know that it's a custom real estate tool you want to build specifically, so it's time to decide on the technical background. Here is a list of smart technologies to make your custom real estate software dependable, flexible and robust.
AI and machine learning:to help construct prediction models, data visualization, and helping to drive personalization.
Augmented and virtual reality: To allow your clients to take virtual tours of properties before making a final decision.
Blockchain: Due to its superlative encryption features, it will help you safeguard vital documents such as contracts, reports, title deeds, etc.
Chatbot: Enable you to keep potential clients engaged at all times.
Data Science: Offers your business the required information on client behavior to help you make data-based decisions and optimize operations.
IoT (internet of things): To help equip all properties with smart sensors allowing them to be more energy-efficient and be controlled remotely.
Location-based service: Boost conversation rates relative to your personalized and untargeted approach to doing business.
Add the Necessary Features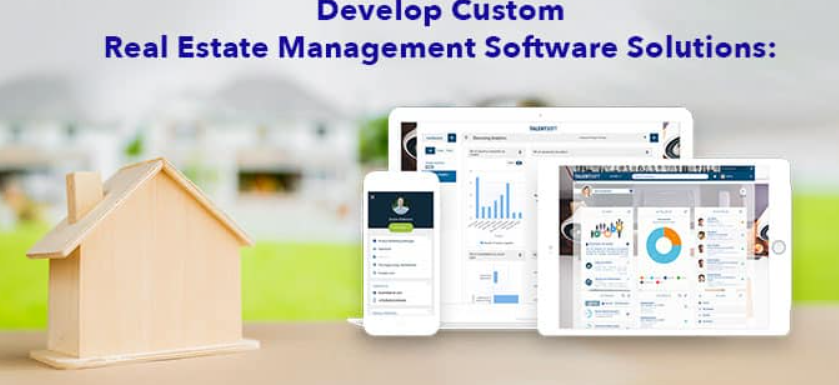 If you want your custom real estate software to feature in real estate CRM software charts, ensure you add the following necessary features:
Advanced location search: Should include location-based navigation features such as number of floors, price, region, etc. This will help simplify the property hunting process for prospective clients by showing the matching ones on the map.
Enhanced Communication: The software should facilitate a seamless flow of information between you and your clients.
Payment Management: Your clients should be able to set, change and make payments with guaranteed safe storage for their financial details.
Property Inspection: Your custom software should have interactive templates and generate reports in the field to make this time-consuming task quicker.
Property Listing: Your prospective clients should be able to see a formatted list of all available properties via an easy-to-use interface.
Reduced Oversight: All information on properties should be updated automatically, so prospective clients get the info in real-time, 24/7.
Reports and Analysis: The software should generate in-depth reports with statistics on capitalization levels, return on equity, and total revenues. This allows you to get insights into the effectiveness of your campaign and even forecast your financial future.
Gauge Your Success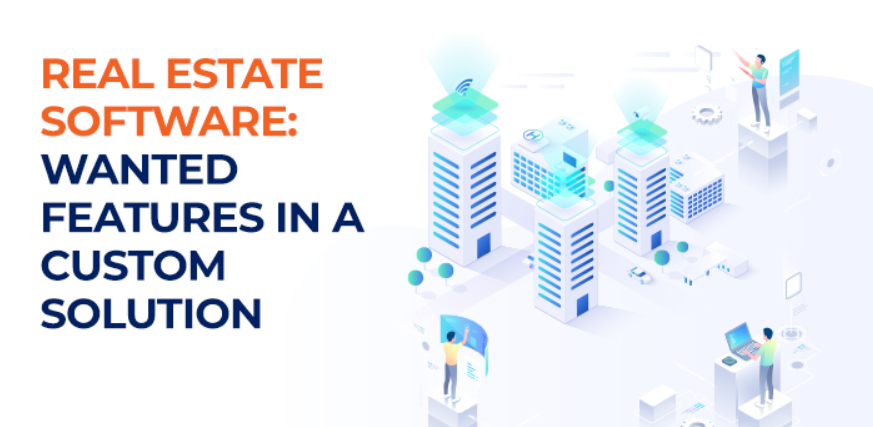 To sum up everything illustrated above, let's highlight the results you should get once you launch your custom real estate software:
Communicate with clients better: The software should engage both existing and potential clients in your properties via chatbots and marketing campaigns. This should save time and keep your clients informed at all times.
Easy digital marketing: The software should automatically generate your social media posts and share updates as soon as the posts are made.
Higher lead conversion rate: The key benefit of custom real estate CRM software is that it should lead to better KPIs and higher lead conversion rates.
Sales and process automation: It should allow you to change, control, and modify each client's profile from when they make first contact.
Having all these features means you have built a really good custom solution for your real estate dealings. So now that you know what you need and how to build custom real estate software get into it and nurture those leads.
Final Thought
To sum it all up, real estate software offers brokers and realtors client engagement and end-to-end sales automation tools. The software can find a suitable property for a client and allow clients to customize the search system; this will help your real estate company grow.