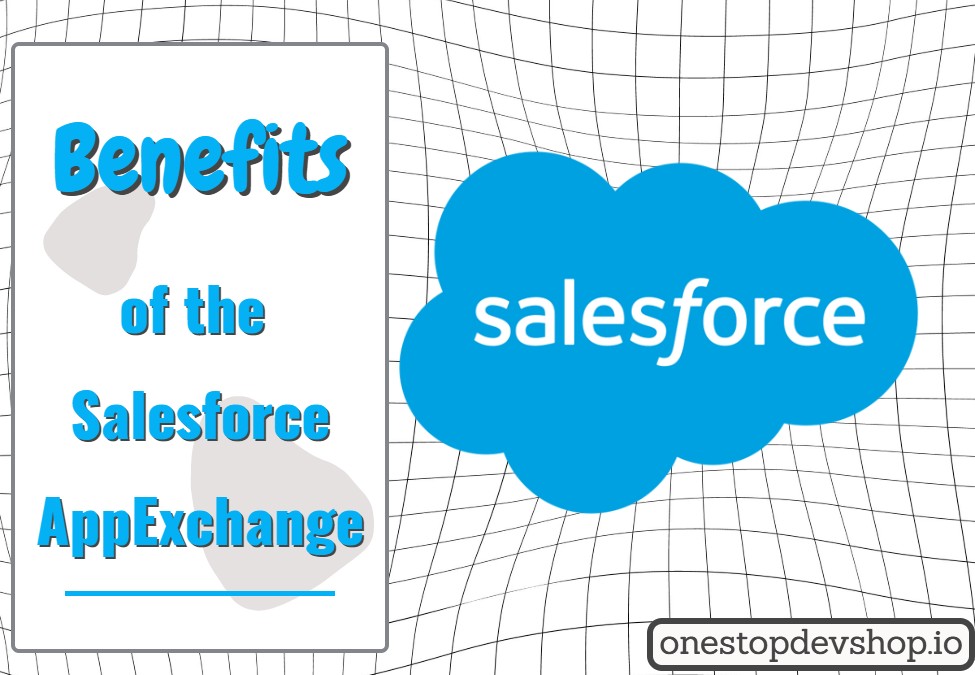 The Major Benefits of the Salesforce AppExchange for Small Businesses
If you are just getting introduced to Salesforce, you need to learn all about the Salesforce AppExchange. Salesforce.com Inc. is a cloud computing software company based in San Francisco, California, in the United States, with 66 branches in 28 counties. Salesforce is a comprehensive CRM (customer relationship management) tool that helps business owners to redefine their business processes.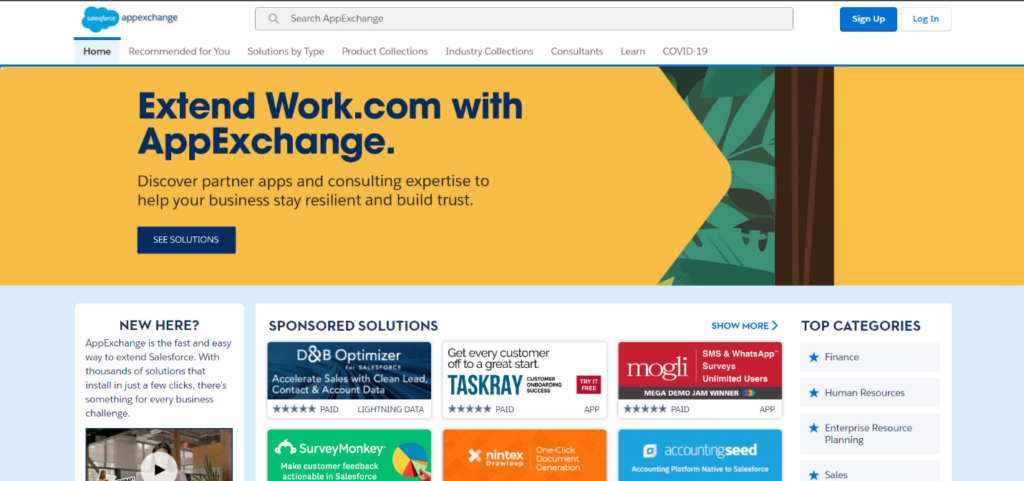 The AppExchange is akin to a store or a public directory of components, pre-integrated apps, and various products designed to improve Salesforce's functionality across multiple departments and industries.
Salesforce AppExchange is an intricate ecosystem of more than three thousand apps, which are ready to install, eighty thousand peer reviews, and over six million client installs that help in the solution of business challenges across the board. In AppExchange, you will find all sorts of solutions such as components, apps, Flows, Bolt Solutions, and Lightning Data.
Independent Software Vendors
Developers from Salesforce.com develop some of the apps in AppExchange. The majority are developed by ISVs (Independent software vendors), but using a cloud computing technology by Salesforce known as the Lightning Platform. Every app on the AppExchange is available on-demand to Salesforce customers, for either free or on subscription. According to Salesforce, at least 90% of their clients, which consist of SMBs and enterprises.
The ISV or AppExchange partner can join a Salesforce Partnership Program, which enables the partners to grow their businesses while at the same time providing customer success. ISV consulting partners can build a profitable business by the leverage of innovative tools and building expertise. To access this partner program, the partners need to accept the policies subject to the SPPA (Salesforce Partner Program Agreement)
To learn more about Salesforce AppExchange and related products, visit Salesforce.com or attend the Dreamforce annual conference. SFDC, due to the Covid-19 pandemic, canceled the 2020 Dreamforce conference, and instead, it will be happening virtually. To find out more, attend the virtual webinars by Salesforce.org or if you want to watch a particular webinar in the archive and get it now.
Benefits of Salesforce AppExchange
The significant benefits of the AppExchange are:
·  Ready to Use
The Salesforce AppExchange contains thousands of apps as well as components used for all types of business needs. These include Enterprise Resource Planning (ERP) and sales pre-installed in Salesforce and are ready for configuration according to the clients' needs. All you need to do is add the solution, and the users can get immediate access in real-time.
· Enterprise-level reliability
All apps undergo very rigorous and strict security checks to qualify to list on the AppExchange marketplace. This thorough check ensures that the clients only get tested and tried apps they can trust, which run on a highly available cloud platform. Native Salesforce apps, which have a high integration level, host your data within your Salesforce server or instance. The apps use Salesforce-familiar tools such as workflow rules, dashboards, and fields for customization.
· Separating testing and production
Every app installation applies to one Salesforce server/instance. This implies that you can only run tests and train employees on how to use the new functionality via a sandbox server deployed away from the production environment.
· No maintenance costs
Typically, the developers who distribute apps via the AppExchange marketplace upgrade and enhance their commercial apps. For a business, it makes no economic sense to have a budget for maintenance costs.
How the AppExchange Works
AppExchange concept is apps. An app is components such as dashboards, objects, tabs, Visualforce pages, and reports that address specific business needs. The long and short of it is that the AppExchange market is a platform where ISVs distribute apps, and users in Salesforce browse, test, install, and review the apps.
AppExchange, as an app distributor, brings the concept of a package that delivers the solution for distribution to the user. The two types of packages include managed and unmanaged packages. Salesforce has moved enterprise apps that were previously client-server based on the Lightning platform.
You can access most features on the Salesforce user interface in Apex, an object-oriented and robust programming language. Apex enables a developer to execute transaction control statements on the Lightning Platform server.
Managed packages are distributed with licenses and are entirely upgradable, while unmanaged packages distribute open-solutions, which, once installed, cannot be upgraded or refined by the developer. Managed solutions are also marked accordingly with icons that indicate their states, such as major, patch, or beta release. The AppExchange is an app listing interface whose focus is to make the app discovery process as painless as possible via:
· Customized recommendations
The AppExchange provides customized recommendations for Salesforce users based on location, previous installs, location, and browsing and searches history.
· Categories and search filters
Every listing is organized by industry and product collections. Each listing is sorted according to the most popular solutions and its featured apps. A user filters the search results by edition, pricing model, language, or customer ratings. Filters help to sort by solution types and distinguish between Salesforce native apps, mobile-optimized, managed solutions, and Lightning components.
· App Ranking
The AppExchange ranks components and apps according to the gathered statistics. This includes the number of customer installs, customer ratings, and page views. Customers can also post comprehensive app reviews, which help other companies to choose the best app for Salesforce integration and improve the overall customer experience.
· Demo
Some apps come equipped with a demo, which offers only read access to all app functions before purchase. Browsing the app in demo allows businesses to feel the app's capabilities and plan for its implementation.
Some of the Best AppExchange Apps
1. Conga Composer
The Conga composer changes how a customer modifies, enhances, and customizes a document creation experience with various requirements. The Conga Composer is a document generation solution that lets you create templates and generate consistent documents in a single click, using any standard Salesforce object, in pdf, or other formats.
The Conga Composer allows you to eliminate error-prone and time-consuming manual tasks. You can quickly scale upwards to produce thousands of documents per day without having to engage extra staff. The Conga composer logs activities updates fields and creates follow up tasks. You can automate using workflow, or make a one-click solution on a schedule, merge data from different external sources such as various Salesforce instances.
2. DocuSign
DocuSign is built on the Salesforce platform, and powered by Lightening. In the over 125 million small businesses worldwide, most have inefficient and fragmented agreement reaching methods. On average, small business teams spend at least 23% of their days doing tasks manually, such as inputting data. This time could be spent on other productive tasks.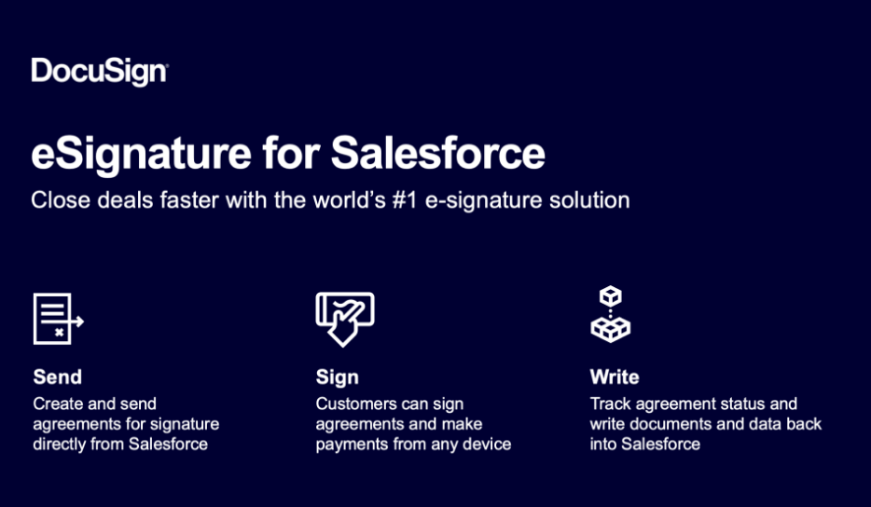 Using DocuSign, more than 80% of e-signature transactions are finalized in under 24 hours, allowing these businesses to focus on their customers. Used with Salesforce Essentials, DocuSign helps small businesses to conclude agreements faster, from contracts, quotes, sales orders, etc.
3. MailChimp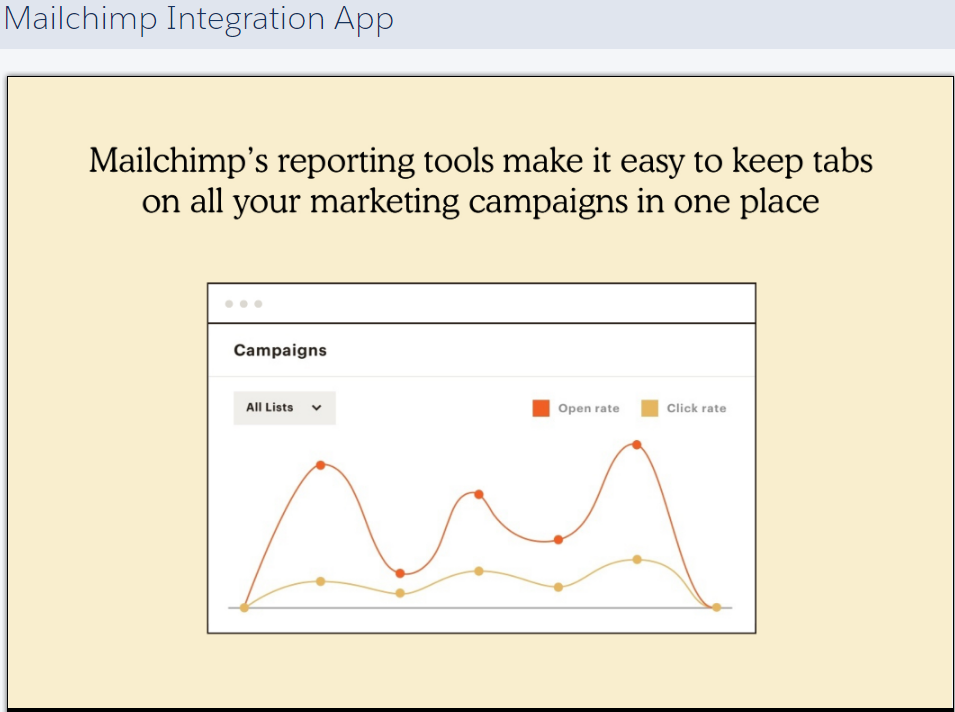 MailChimp is a free email-marketing tool that is among the top 10 apps on the AppExchange list. MailChimp is used for targeting Salesforce leads and specific email contracts, uploading MailChimp subscribers, view MailChimp campaigns and activities in your CRM system. MailChimp is Lightning Ready, which means that it can support both Lightning and Classical experiences on the Salesforce platform.
4. Ebsta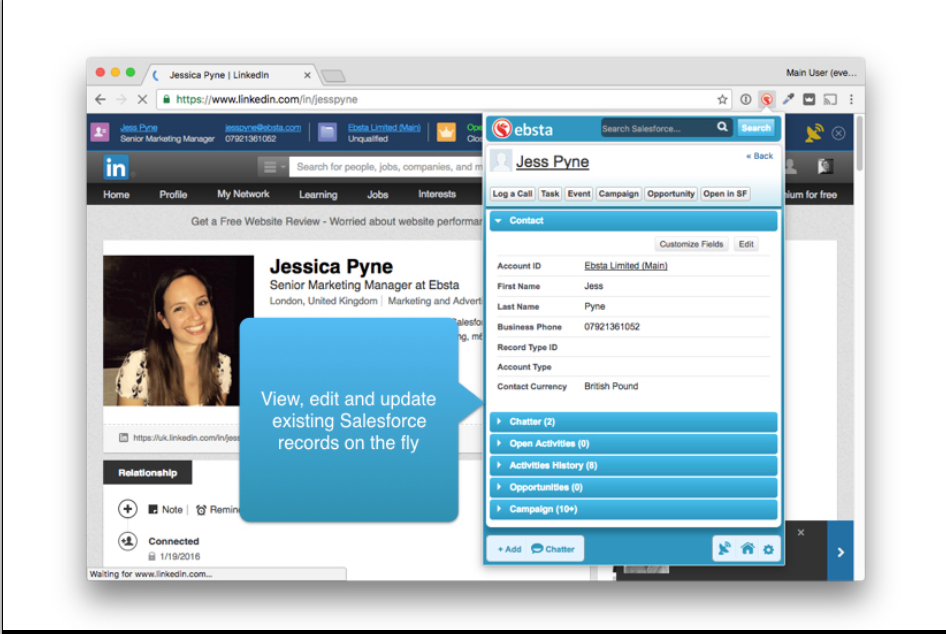 Ebsta is a sales app, and its Chrome Extension helps businesses to integrate Google Calendar, Gmail, and Salesforce. Ebsta for LinkedIn helps your sales team sell more. You can peruse Salesforce records with LinkedIn profiles, open files, and view relational alerts with a single click.
Ebsta for Gmail allows you to open and update Salesforce within Gmail. You can sync calendars; track email opens as well as add some emails.
5. Legendary Supply Chain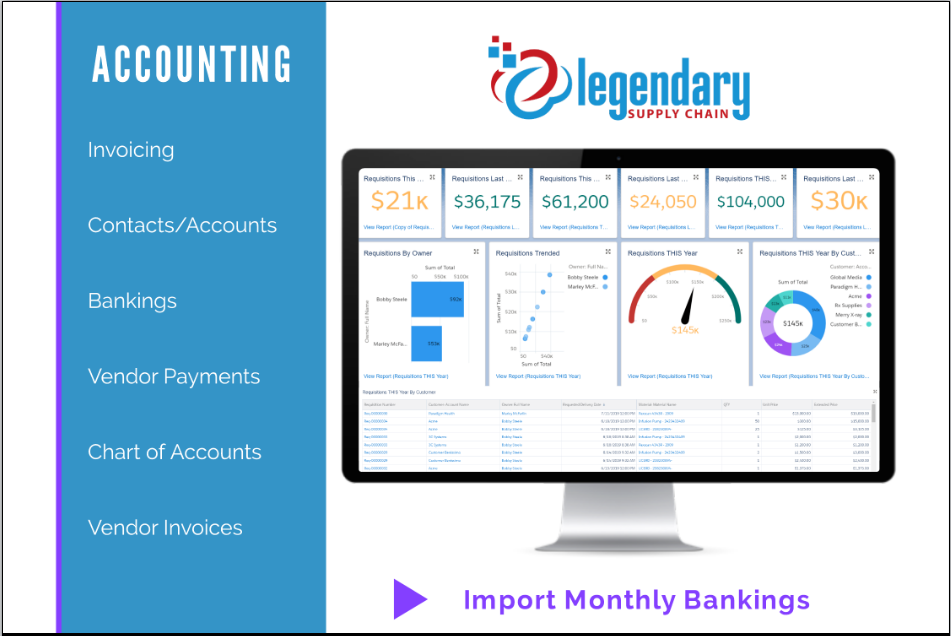 Legendary Supply Chain is a native Salesforce inventory management and procurement app. The app helps in managing a supply chain life cycle from purchase, shipping, warehousing to consumption.
The app maximizes cost savings and tracks material and product market prices. It also performs exceptionally well in tracking each request for purchases, which includes fulfilment time, and the amount of internally filled stock compared to external suppliers.
6. Work.com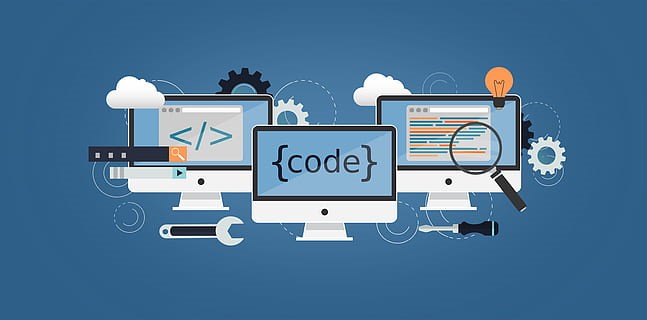 Work.com is a solution by Saleforce.com for improving organizational performance. Organizations that need an approach that drives both tea and individual performances make use of this app. Using this solution, managers coach team members and give feedback on each member's performance against their set goals.
Work.com is suited for businesses with a need for aligning every team member on a common goal and tracking the performance of individuals, teams and general goals. Work.com integrates perfectly with Salesforce CRM, social and service tools suite.
Q! 365
The Q!365 provides Lightening components that are intuitive and integrate seamlessly with Microsoft 365 data. Users can work directly with Salesforce data and in a single click, get access to your file's current versions. This app works well with all the Salesforce editions.
How to Choose an App on AppExchange
Choosing an app that will fit into your business and do everything you need it to do, you have to ask some pertinent questions:
a)  Why do you need the app? 
Most businesses need apps for:
Document generation
Data cleansing
Marketing
Mass actions such as collective calls or texts
Are you the admin?
Admins can only install apps. A user may visit the AppExchange and get tempted to download the apps, but the admin will be the one to decide whether to install the app.
Conclusion
With over three thousand apps, the Salesforce AppExchange can be extremely overwhelming. The Salesforce AppExchange has many benefits that help a business to grow by revolutionizing how they do things. We have only touched the tip of the iceberg in regards to the thousands of available apps.
Evaluate your business and its needs and look for an app befitting those needs. Small businesses can significantly benefit from these apps, eliminating the need for manual tasks by automating them. This leaves you with more time to concentrate on the more essential aspects of your business.