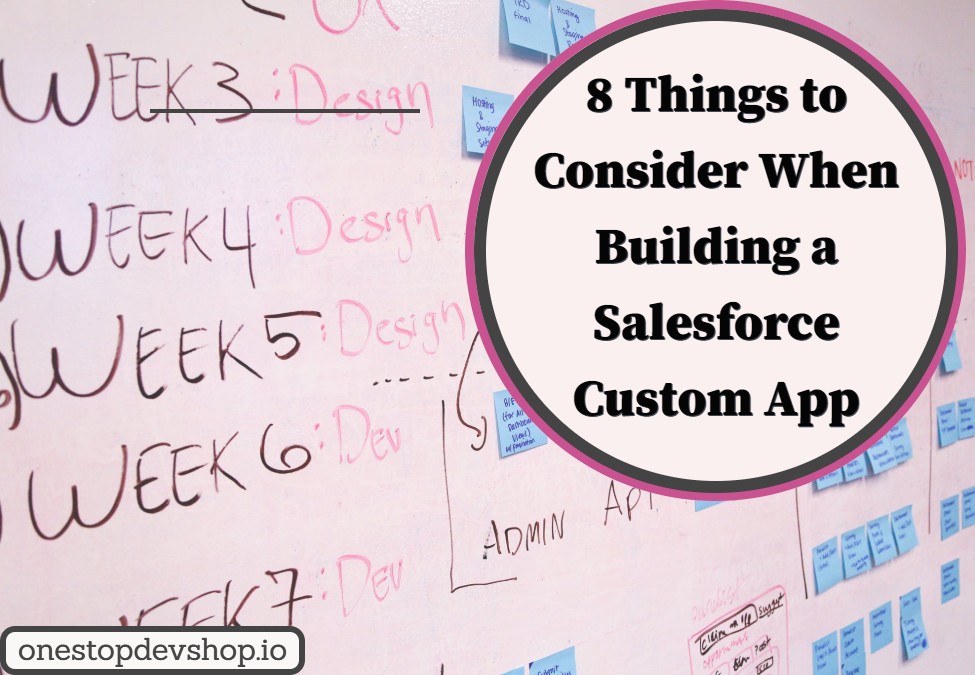 8 Things to Consider When Building a Salesforce Custom App
We are living in times like no other- the Industry 4.0, or fourth industrial revolution! This revolution describes the rising data exchange and automation in processes and technology within industries, including cloud computing and IoT (Internet of Things).
The feats technology has accomplished were unthinkable a mere decade ago, and we have already commenced on the Industry 5.0, where humans and robots work in tandem.
It is next to impossible to imagine life without utilizing apps, specifically the mobile app. Today, there are apps for literally everything on the surface of the earth.
Currently, because of the Covid-19 pandemic, more people are working from home, and the need for super apps that do everything they need them to is at an all-time high, and Google anything they need.
For businesses, apps make a significant difference by saving money and rendering services plus solutions that is more accessible for their clients.
The Salesforce AppExchange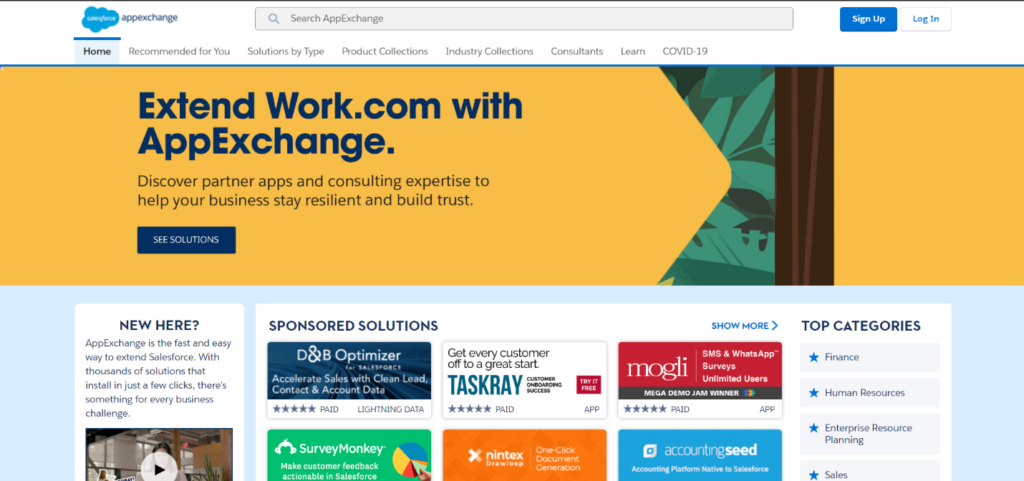 Enter Salesforce apps and the Salesforce AppExchange. These solutions change the Salesforce instance into the perfect cloud applications for your business.
Salesforce apps are similar to the more common Android or iOS applications. When you buy a smartphone, it comes with pre-installed apps such as maps, calculator, contacts, and many other options.
When you connect to a mobile app store, you can personalize your Salesforce mobile devices and bend them to your will, getting them to do anything you please.
You can download an Uber app or download an app that displays the best restaurants and the subsequent client reviews. Your Salesforce customization process is dependent on your business needs
Salesforce1 mobile apps are housed on the Salesforce AppExchange platform, where you can access hundreds of apps. Salesforce1 apps are hybrid apps, one for Android and the other iOS. This app is the latest mobile, cloud, and mobile platform built for the transformation of service, marketing, and sales apps.
How to build a Salesforce app on the Salesforce AppExchange
Suppose you intend to develop a mobile application that will sell on the AppExchange or a cloud platform such as Heroku. In that case, you need to decide whether you will build yourself or outsource every process, including project management.
Hire certified Salesforce professionals with are conversant with programming languages such as JavaScript, HTML5, JQuery, CSS3, Ajax, and ReactJS. Ensure the developers use software such as Ruby on Rails, Java, Spring, PHP, and NET. All apps should ideally follow the same process.
Each app is fundamentally different, and methodologies keep changing, but this process is standard when developing Salesforce products and mobile apps.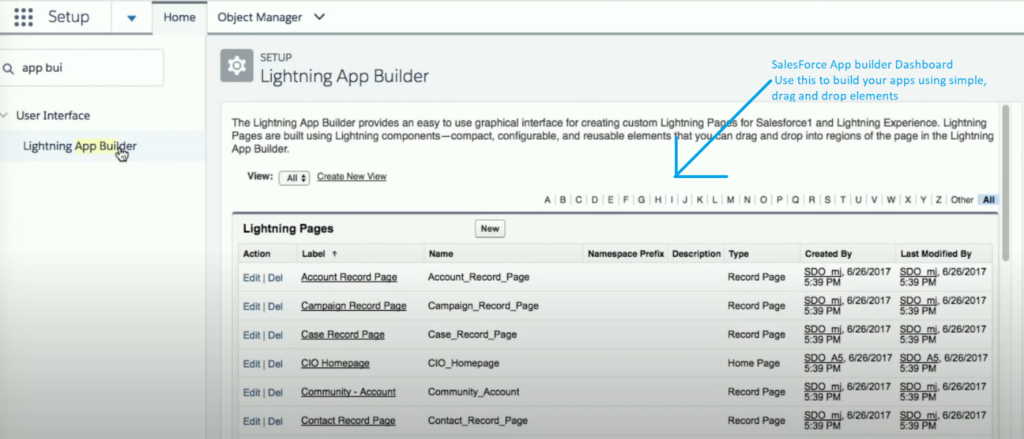 1. Source for an Idea for the Salesforce application
As cliché as this sounds, all useful apps began as simple ideas. If you do not have an app idea, all you need to do is think of every situation in terms of problems and possible solutions.
If you identify a market inefficiency or a vacuum, you are already halfway to getting your first idea, filling a niche, and becoming an app builder!
Your next action is to discover why the problem exists and why nobody else has built an app to solve the problem. Talk to individuals who have the same problem and what they would like in a solution.
Once you understand the problem, start by evaluating how the proposed app will solve the pressing issue.
2. Plan for the Present and the Future
When building a custom app, you need to ensure the app evolves into a product that people will utilize and solve their problems with. You have to know what you want to accomplish, your target audience, and how the app is expected to scale up.
An example is the Service cloud, suitable for customer service and Sales Cloud, which is excellent for people in sales departments.
Ensure you document the app's requirements, user experience, and product development cycle and product strategy to get a blueprint of the app before you commence building it.
To create a great app, you must understand how the Salesforce CRM system works and its feature set. This gives you the green light to gain some insight on a stellar way to integrate your app in Salesforce.
3. Scrutinize the Development Services of Existing apps
It is essential during the design phase that you evaluate your current Salesforce configuration and potential AppExchange solutions. Scrutinize any objects or apps that you can leverage to reduce customization.
If the objects exist, check if there are any Visualforce or Apex scripts tied to the objects and consider code change or update complexity. Confirm whether there is another app with similar roles. Also, look for Salesforce Lightning Components that can enhance your Lightening app.
Be on the lookout for:
The competition's number of installs for the same app
Customer reviews and ratings. Evaluate what clients who have used the apps say about it, both the pros and the cons.
4. Use Agile Methodology in Application Development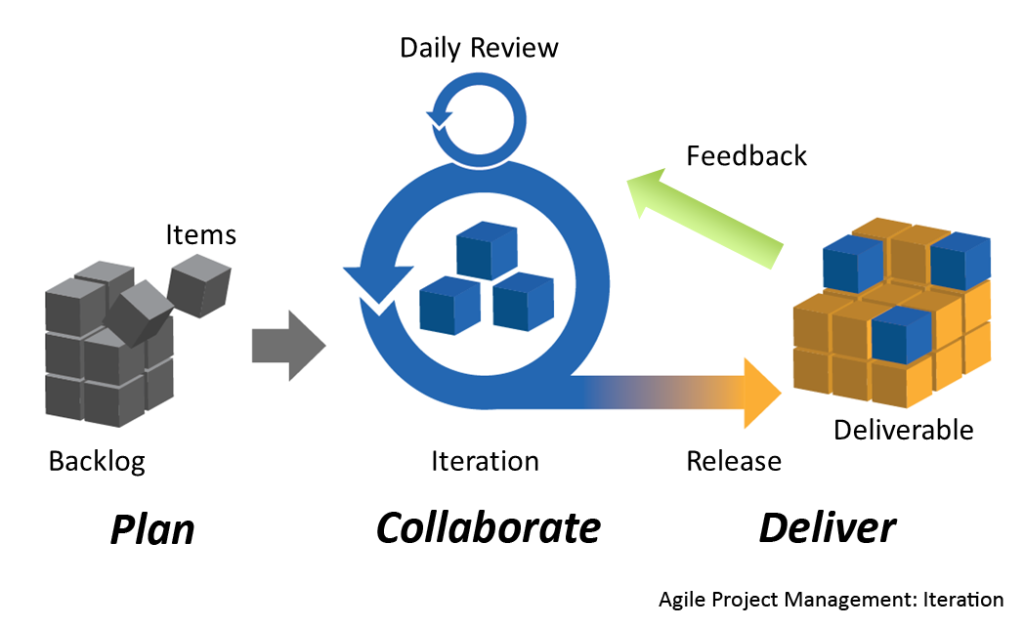 Once you obtain an app's blueprint, you have to step up and strive to keep up with the fast-evolving demands of the world's business needs. You can do this using an agile development approach to app development and emphasize all iterations and improvements during the process so that you can make ongoing custom applications for improvements to the app.
5. Store in the Cloud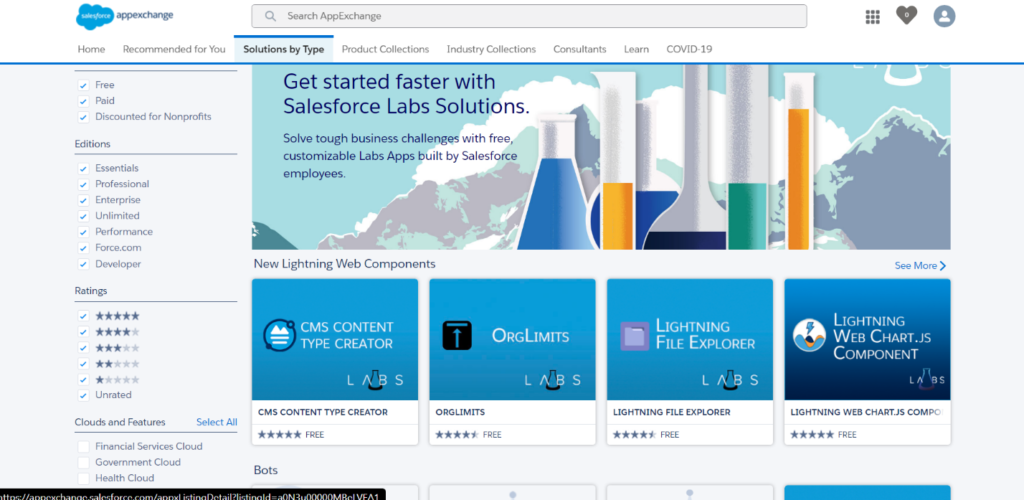 Your apps in Salesforce app development need to be easy maintenance, cost-effective, flexible, and quick launching. When you develop on the Force.com platform, you have all these advantages at your fingertips, which allow you to become more productive on Service Clouds and Salesforce Sales. You can store the apps on clouds such as Google Cloud.
6. Ensure Your App Integrates Well with Others
Any changes you make to your app's lifecycle could have a ripple effect, especially if you are merging standard objects or integrating the app with other systems.
For integration, you need to consider whether an external system's data needs storage in Salesforce or it needs to be asked in real-time. For instance, Salesforce Connect can obtain real-time information from external objects without storing the data in Salesforce.
7. Enforce Data Integrity
Salesforce has myriad ways for Salesforce developers and designers to ensure data maintains its integrity. Workflow field updates, default values and validation rules can significantly improve your app's usability and contribute to actionable and cleaner data.
Make use of Duplicate and Matching Rules to prevent the duplication of records, and when integrating your app with external systems, make use of unique External ID fields.
8. Keep it as Simple as Possible.
When designing an app, it is tempting to add bells and whistles at every chance you get. This takes up a lot of time, and the result will be an app that makes maintenance a nightmare, as well as going over your budget and set time frame.
Sometimes all a problem needs is a simple solution, and if you can solve the problem without extra sideshows, the better.
Conclusion
Mobile app development on the Salesforce platform can significantly benefit your business and automate business processes that are uniquely yours.
Spending time doing due diligence ensures that the process is as smooth as possible. Coming up with a great app is not about duplicating apps on the market, but coming up with apps that solve a problem.
Salesforce.com AppExchange is inundated with apps, so your app has to have a unique quality, and solve particular aspects other apps do not. The simpler you keep the app, the better.
Ensure the app is easy to use and gives the user excellent user experience. Make use of the cloud for storage, keeping in line with Industry 4.0, and ensure you maintain data integrity.
To build apps on the Salesforce platform, you need to ensure your app can integrate well with other apps. If you alter your app code, you must check that it maintains its integration aspect. One small change could change everything and take you back to square one.