Custom software development is a collective term for a seasoned developer, but a newbie in the tech world might wonder what it means. Custom software development, tailor-made, or bespoke software refers to the design, creation, deployment, and maintenance of software for specified users, organizations, or functions.
Commercial off-the-shelf software (COTS) is software designed for a broad range of requirements, which allows it to be packaged, distributed, and marketed commercially. For instance, Microsoft Office is a packaged commercial software designed to meet your business needs such as creating websites and office productivity.
In contrast, a custom software application caters to specific needs such as an app designed for online banking and caters for the specific bank and client requirements. Either in-house developers or third-party outsourcers perform custom software development, which undergoes the same methodology and process as other software development processes. These processes include gathering, creating code, test, and deployment, etc.
Benefits of Custom Software Development
Custom software development has many advantages, some being:
· Suits your business
Since the custom application development is tailor-made for your business's specific needs, your enterprise forges a direct connection with the developers. Good developers adapt to your requirements more effortlessly and collaborate with your enterprise to create the best application since the app is specially crafted for you.
· It is a long-term investment.
Custom software development is not cheap as you have to start from the bottom, but it is a worthwhile long-term investment. There is no point in purchasing any extra hardware or acquire any extra licenses for useless features. The long-term advantages outweigh the problem of having to deal with COTS.
· Productivity
Using custom software developed for your sole use, meets all your needs, and supports your processes, you will be more efficient and faster, which means more productivity.
· Scalability
Custom software development allows the software to grow and mutate as your business grows. Software developers and designers can assess your business's future requirements as part of gathering. These needs can be integrated into the app, instead of incurring more costs by buying additional licenses or packaged application subscriptions. As a business grows, the commercial off-the-shelf software may not have the capacity to handle the growth. Custom software development addresses the heavy load issue since it is developed while putting the changes into consideration. The custom software grows as the company grows.
· Lower costs of integration
One of the primary considerations in commercial software is whether it will be compatible with existing applications. If the software is incompatible, you have to invest more in ensuring that the commercial software can operate and communicate with your current infrastructure. Custom software development is ensuring the software can integrate with its intended audience and environment.
· Profitable mobile app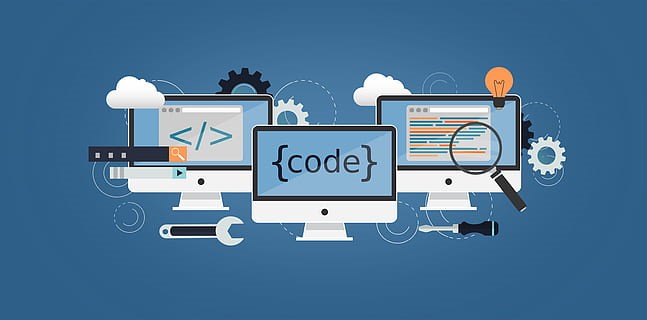 You can easily make money using the custom software development process and mobile apps. Depending on the project's terms and conditions, your business can develop and own the custom software, making it possible to license and sell it to other businesses.
· Independence
The main difference between off the shelf and custom development software is the independence it offers your business. With the custom software, you own the app and have the freedom to please with it. With an off-the-shelf software product, the software developer owns the app, which places your business in a vulnerable situation. In the latter case, you depend on the developer for updating and maintaining the app. You can only hope the developer stays in business for a long time; otherwise, you have to spend colossal amounts to switch all the supported software.
· Secure from outside threats
Since an off-the-shelf software is available to all and sundry, it is prone to hacking attacks. A custom-developed software is more secure and hard to compromise because it is only used within your business processes. Hackers do not see the need to hack custom software when they can hack into multiple shared software.
· Support
Custom software development allows you to get reliable technical support from the software developers involved in developing your app. The development team is familiar with your app and can deal with any issues that may crop up in the future as they have all the required technical know-how. Each company has different requirements. Most acknowledge that off-the-shelf software will not meet their business expectations. They opt to use custom software development, which turns their ideas into solid reality and gives them an edge against their competitors who might still be using off-the-shelf software.
· Top Custom Software Development Companies
Armed with the knowledge of how custom software development works, no business wants to be left behind in this digital era. |This begs the question, how do you find the best custom software development company that will keep up with your company's demands and project management? As mentioned, custom product development solutions are in their hundreds, maybe thousands.
The best ones are ranked based on criteria like size, area of expertise, level of experience, and location. The top tech platforms that deal with the latest innovations, successes, and trends include Extract, Hackernoon, Upcity, and Clutch. For a custom software development firm to get recognition from these platforms, it has to go the extra mile and excel in all its software projects. Some of the top companies in the tech world include the following:
1. Intellectsoft Custom Software Development Company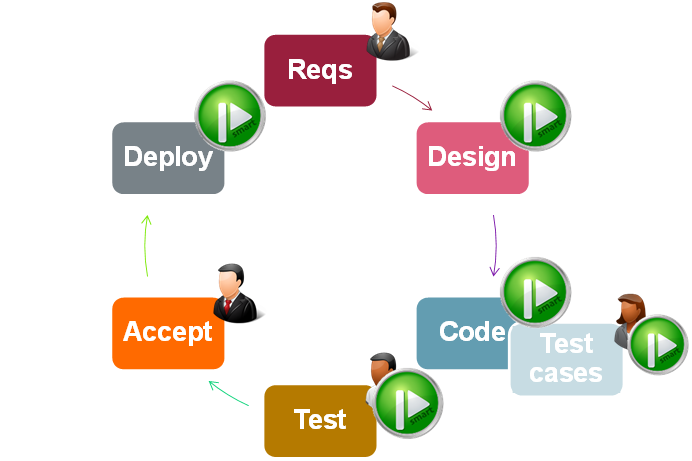 Intellectsoft is a company that has won multiple awards and ISO standards and specializes in a broad range of services and solutions. Intellectsoft is one of the top choices in many software company reviews, gaining the reputation of being a reliable custom software solutions company. The company has headquarters in the U.S., Norway, and the U.K., and has an average of fifty to four hundred and ninety-nine employees.
The company has collated various case studies on the assistance provided to top clients on investment, automated solutions, optimization of sales data, iPad apps, and many more. The custom software development company works on fintech, blockchain, B2B, B2C Web Portals, cloud computing, payment, and online billing and documentation management. Intellectsoft deservedly got the top custom software development title due to the broad range of services it offers, such as U.I and UX design, mobile apps development, DevOps, etc.
The company boasts a dedicated and qualified team, which uses the latest innovations in technology and offers the best expertise, with a blockchain lab and the unifying of four companies under a single mobile platform for better user experience. The company works on tasks in A.I. and IoT development, hi-tech solutions, software engineering, and intelligent consultation. The company has worked with Eurostar, Google, Cirruspath, and various Fortune 500 companies.
2. ScienceSoft Custom Software Development Company
Sciencesoft is a U.S. custom software development company that has been in operation for almost 30 years, and its specialty is I.T. consultation and development in banking, healthcare, communication, and retail. The company specializes in web application development apps, which it creates for mobile, web, desktop, big data, and real-time.
ScienceSoft is part of business intelligence solutions and Customer Relationship Management (CRM) systems in the healthcare industry. The most significant accomplishment in the retail sector is the Product Lifecycle Management (PLM), which is used by industries like the Carrefour Group, Proctor and Gamble, and Coca Cola. The messenger platform Viber is a product of the ScienceSoft development team, which has headquarters in Finland and the USA, with 250- 999 employees.
3. LeewayHertz Custom Software Development Company
LeewayHertz is a significant custom development software company established over 11 years ago and is a leading player in Canada, USA, UAE, and India. The company provides a roadmap for Prototyping, Visual and Technical Designs, MVP development, Consulting, Quality Assurance, Testing, and Digital Solutions development. LeewayHertz has come up with more than a hundred digital solutions for enterprises and startups like Artificial Intelligence (A.I), Cloud, Blockchain, Mobile, both android and iOS, Web using platforms such as Angular and IoT.
LeewayHertz build custom software for industries such as healthcare, manufacturing, entertainment, supply chain, and procurement, etc. LeewayHertz delivers digital solutions on time and within budget by using agile software development methodology. They have worked NASCAR, ESPN, P & G, and Hershey's. The company's headquarters are in the USA and fifty to less than two hundred and fifty employees.
4. Oxagile Custom Software Development Company
Oxagile is a software company based in New York and offers end-to-end solutions, and it has been awarded numerous times, including the Global Outsourcing 100. Among its custom software development services, Oxagile specializes in AdTech, online video management, business intelligence, and eCommerce. The custom software company has its headquarters in the U.K., USA, and Belarus. It boasts of a workforce of between two hundred and fifty to four hundred and ninety-nine employees, and its top clients include Discovery, Vodafone, Google, Stockmusic.net, and Cardiff University.
5. Frogslayer Custom Development Company
Frogslayer promises to give clients the three stages of the delivery process: planning, creation, and management. In the initial stages, the company offers a pre-project consultation, review of architecture or code, and design, research, planning and testing services after the product design, the clients wait for at least ninety days for their MVP, and they receive their V1 in the same period. The corporate package includes end-user bug support and cloud hosting. It is offered as an after service, long after delivery.
Frogslayer much values its development team, steers away from outsourcing and offshoring, and stifles the team's creativity. Its headquarters are in the USA, with between fifty and two hundred and fifty employees. Its top clients include U.S. Bank, Wrigley, Dell, Wrigley, Dunkin Donuts, and Microsoft.
6. Konverge Custom Software Development Company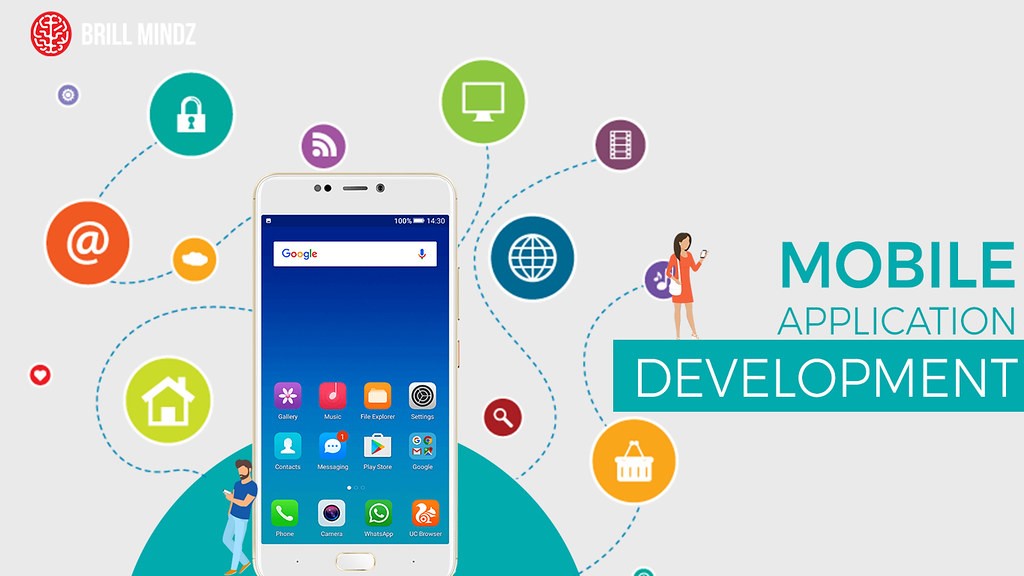 Konverge is a small Canadian software development company with more than twenty years of experience. The company offers top quality solutions for the local market by using different technologies such as content management systems, multimedia tools, and Microsoft technologies.
Konverge also offers mobile application and web development, business intelligence, and SharePoint. Koverage concentrates on particular elements the client needs or provides all the services combined on the clients' request. Konverge has bagged multiple awards, such as the Innovation & Excellence Awards 2019, and has at least ten to forty-nine employees. Konverge's top clients include Sanofi, Bosch, Sandwik, Invesco, Toronto Public Health, McDonald's, and KPMG.
7. Itransition Custom Software Development Company
Itransition custom software development Company is the best on a global scale in its competencies and top-notch teamwork. It has a staff of one thousand five hundred and twenty engineers globally, and it lives up to its mission of digitalizing the future.
The digital engagement solutions fulfill the need for infrastructural and data management, multi-channel commerce, social media engagement, and other requirements. They have a technology list that includes a broad range of available tools that range from Python and PHP languages to complex Salesforce and Atlassian platforms.
Itransition's excellent results in different industries such as retail and wholesale, automotive, healthcare, software vendors, telecommunications, education, and entertainment have won the company various awards, such as IAOP the Global Outsourcing 100, as well as partnerships with H.P. and Microsoft. It has its headquarters in the U.K., USA, and Belarus, and has a massive workforce of over one thousand employees. Its top clients include Philips, Xerox, Toyota, PayPal, KPMG, and Adidas.
8. Trigent Custom Software Development Company
Trigent is a software development company geared towards speeding up innovations by concentrating on product transformation, adopting SharePoint, and optimizing different operations. Trigent focuses on cloud technology and provides different solutions to optimize this technology's operation, from the initial installation to maintenance of front and backend.
Trigent assists in business intelligence, product engineering, and mobile app development. Trigent uses both industry and business knowledge and picks the required tool among emerging technology such as node.js, Java, Microsoft, PHP/Open Source Development, Enterprise Edition, SaaS, and IBM iSeries.
Conclusion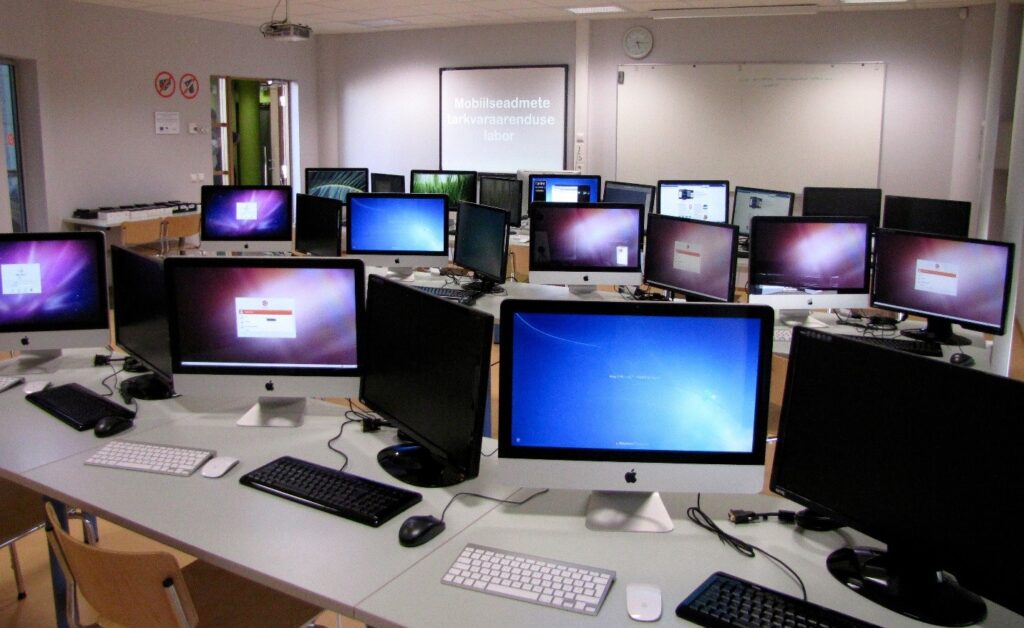 Custom software development is a solution that works well for specialized needs such as apps needed for particular companies and designed to meet their needs and have a competitive advantage over other software development companies.
A bank's app is not the same as a retail shop's app and each enterprise application software is uniquely different. The two businesses have entirely different needs, but the apps will go through similar methodology as other development processes in terms of gathering, code building, testing, and deployment.