Building an excellent React development team is not only about finding the ideal full-time JavaScript developers. Leaders should make sure the group's tasks align with the objectives of the development company. They should also be futuristic to ensure their startup businesses can counter rapid growth and scale challenges. Are you considering hiring a software development team? Here is what you need to know to make the exercise a success.
What is the React Team?
ReactJS developers are tasked with designing and executing UI components for JavaScript-oriented mobile applications and web applications using an open-source library framework. This dedicated team of devs plays a critical role in the whole development services process from the beginning to the core testing procedure. They follow popular ReactJS and React Native development workflows such as Flux.
ReactJS software engineers are frontend developers who create advanced user interface elements to enhance application performance. They use their CSS, HTML, and open-source JavaScript library knowledge and collaborate with designers, testers, project managers, and web designers to develop a solid and efficient application.
ReactJS is a multiple-layered framework that many organizations and developers love. React Native app developers have played a significant role in helping entrepreneurs to focus on their essential business areas without worrying about IT-based activities. That way, businesses have managed to boost user experience.
What is the Primary Responsibility of the React Team?
The ideal ReactJS developer should execute various defined roles and adhere to their responsibilities to achieve the ultimate results. Here are the core responsibilities that web app developers should follow.
Technical Responsibilities
Use the inbuilt React toolkit to develop frontend React components
Merge wireframes and designs in an application code
Build reusable code, libraries, and data visualization tools for potential clients
Improve app development performance through constant monitoring
Be conversant with CSS libraries, Sigma, GIT, and Adobe XS
Leverage information authentication properly
Monitor user interaction and change results of your findings into insightful data
Translate designs and wireframes into excellent quality code
Optimize elements to operate smoothly across various devices and browsers
Build responsive user data authentication
Non-Technical Responsibilities
Interacting with fellow design and development teams regularly to brainstorm and discuss user interface ideas
Adhering to the correct documentation, making the changes in Android applications, and monitoring updates
What is the React Team's Main Goal?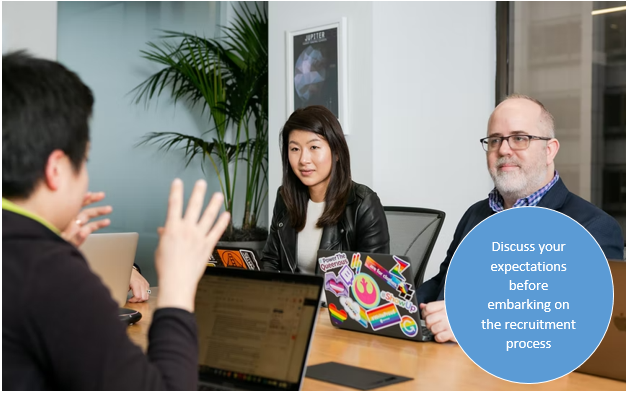 React is an ideal tool for building impressive user interfaces. The software allows developers to develop powerful web applications that facilitate easy migration, fast troubleshooting, and smooth SEO integration.
ReactJS is fast becoming popular due to its convenience. It allows Agile developers to reuse existing elements, enhancing and speeding up the reactjs development process. The fundamental goal of a React development team is to reduce the coding and work needed to create a high-quality and engaging user interface. Here are steps to help the development team accelerate the goal achievement process.
Excellent planning is critical for the success of any project. Having a clear strategy before the ReactJS development process is crucial. A proper plan enables web developers to understand what they need to achieve and what to do to achieve their goals. A plan also divides tasks into manageable milestones, accelerating the process.
When working with a React team, you should ensure everybody is conversant with the core goals and requirements. Define the development process and illustrate the business requirements into a simple programming language. The backlog includes the criteria team members should follow to differentiate what they should or should not do from the start.
Designing

Here, tech experts sketch an application's initial structure for the backend and frontend. The development team then discusses the initial projects extensively before documenting each input to ensure that each team member aligns with the project's plan.
CD/CI (continuous delivery/deployment and integration) allows developers to maintain an efficient workflow. It automates repetitive tasks accelerating the completion of tasks and ensuring that teams release apps in record time.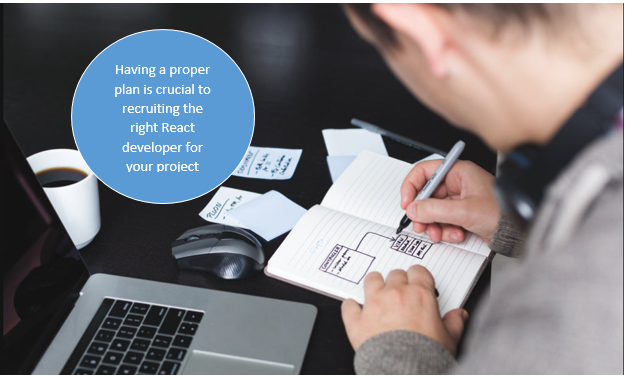 Covering applications with end-to-end tests ensures that essential business functions run accordingly and fit well in the real world. End-to-end testing is also critical in facilitating the implementation of new features.
The ReactJS development process can be tedious and challenging sometimes. However, doing it consistently helps you yield impressive results as long as you stick to the initial plan.
Some of the Advantages of React
React comes with various benefits, as we shall see below.
Mobile App Development
React is not only ideal for web development. It has evolved over the years, and developers can now use it to develop iOS and Android mobile applications.
Declarative
React eases significant data changes, which results in the automatic adjustment of the selected UI sections. This is advanced functionality, meaning you won't need an additional function to update your user interface.
It's Intuitive
Besides being intuitive, ReactJS offers interactivity to the design of all user interfaces. Further, it allows high-quality and fast guaranteed application development which helps developers and clients save time.
Reusable Components
ReactJS offers reusable components that developers can reuse to build a new application. Reusability is one of the critical factors developers need to develop applications with the same functionality as the original one, making the effortless development taxing and guaranteeing a smooth performance.
Speed
React allows developers to use single sections of their applications for the server-side and client-side, accelerating the development process. Different developers can write lone paragraphs without compromising the application.
JavaScript Library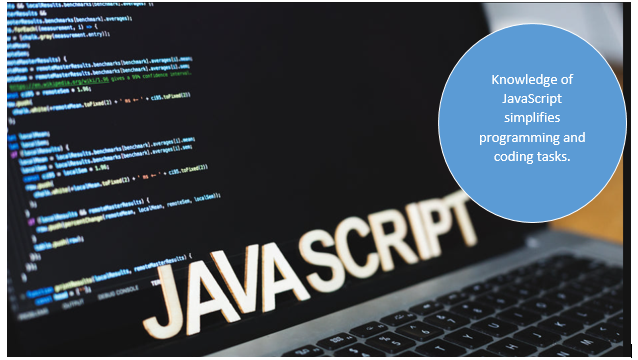 A robust combination of HTML syntax and JavaScript is used in React, simplifying the whole process of codebase writing for the proposed project. The JavaScript library comprises various functions, including the option that changes the HTML elements into critical parts. It also changes the whole project making it easily understandable.
Flexibility
React code is flexible as a result of its modular formation. As a result, maintaining it is easier than other frontend frameworks. The flexibility saves businesses cost and time.
Usability
The process of deploying React is easy, especially if you have a basic understanding of JavaScript. Experienced JavaScript developers can learn everything about React framework within a day or two.
Performance
React was designed for high performance. The framework core provides server-side rendering and a virtual DOM, enabling sophisticated apps to run fast.
Components Support
ReactJS is the ideal blend of HTML tags and JavaScript. JavaScript codes and HTML tags help developers to handle massive data sets comprising the DOM (document object model).
Other Advantages of ReactJS include:
It offers unique cross-platform support
Eases JavaScript coding
Eases template designing
User interface based designs
Manages dependencies
Offers excellent developer tools
Template designing is easy
How to Hire a React Development Team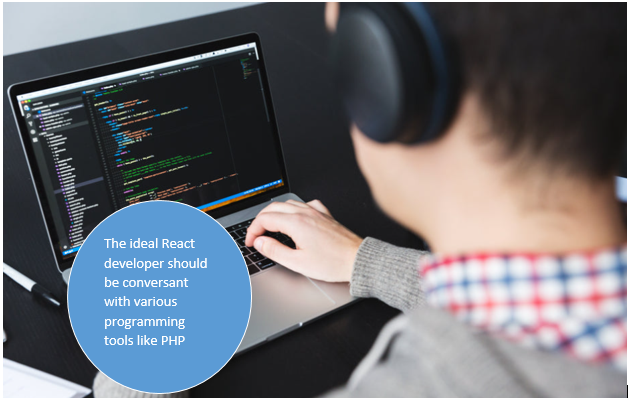 Here are tips to help you hire the best team of developers for your project.
Define your Project Needs and Budget
Outlining your expectations is crucial before hiring React developers. Communicate your requirements clearly and ensure that you and the potential candidates are on the same page.
Sign a well-balanced contract that covers all the crucial components of your future partnerships. Your agreement should incorporate the budget, timelines, and penalties should either party neglect the outlined terms and conditions.
Prepare Interview Questions and any other Requirements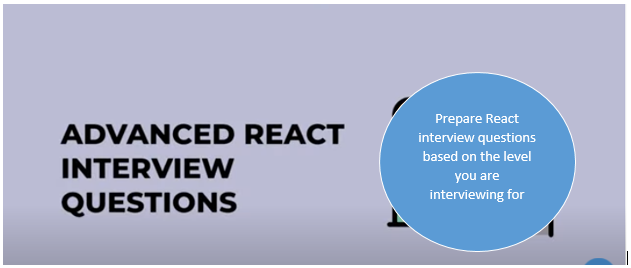 When interviewing candidates, you should understand the candidates that will be ideal for your project. Determine the skills and years of experience they should possess. Here are some of the ideal skills for a potential Github software developer.
Technical Skills
Proficiency in object model, JavaScript, DOM manipulation, data structures, Babel, and JSX
Experience in ReactJS workflows such as Create React App, Redux, Flux, and data structure libraries
Knowledge of ReactJS and its core fundamentals such as component lifecycle, JSX, and virtual DOM
Experience in GraphQL/RESTful APIs, CSS/HTMS, ES6 (array methodologies, scoping, and variables), commonly used frontend development tools, DevOps, CD/CI tools, and performance evaluating frameworks such as NPM+Node and Mocha
A degree in Information Technology, Computer Science, or related field
Soft Skills
Ability to break down business requirements into technical needs
Ability to write clear and crisp code based on best practices and guidelines
Excellent time and project management, interpersonal, and communication skills
Accountability and creativity
Readiness to learn advanced processes and tools
Unique troubleshooting and problem-solving skills
Assemble Potential Candidates and Analyze their Portfolio and Technical Skills
Your recruitment team can execute this stage by collaborating with a group of experts with relevant experience and skills to assess candidates and determine how well-suited they are for your project. The recruitment team will analyze the projects potential candidates have engaged in, their responsibilities in various projects, their technical skills, and their performance.
Getting Started
Once you identify a suitable candidate, you can start allocating projects. Remember, React comes with numerous applications, meaning candidates can use it regardless of their experience or seniority level. However, professional requirements for senior, middle, and junior
React developers vary depending on the project. Here are some of the primary responsibilities of React programmers in varying seniority levels.
Junior React Developers
The ideal junior React.js developer has around 1 to 2 years of experience working within a commercial setting. They should be conversant with the basics of Angular and React.
Further, they should understand JavaScript, CSS, HTML, RxJS, and Git. Node.js knowledge will be an added advantage for a significant percentage of the projects. Junior React programmers should also have an excellent command of spoken and written English, either intermediate or higher.
Some employers insist on MVVM/MVC knowledge for potential candidates and understanding quality assurance procedures such as remote debugging and unit testing. The right junior developer should also be conversant with server-side rendering.
Middle Developer
Middle React.js developers often possess up to two years of React Native experience. They should also be conversant with the various technologies like TypeScript, JavaScript, and state management via Redux.
A dedicated middle-level React developer should be experienced in developing mobile applications with API endpoints and proper UI. Besides having a good command of English, they should also be conversant with PHP and Node.js to execute some React projects.
Senior-Level React Developers
Developers at the senior level should have at least five years of commercial experience. They should also be conversant with TypeScript and build a React-oriented user interface. Senior-level React developers should be conversant with frontend environments like unit testing, SASS, ES6, and webpack. They should also understand how to create RESTfull APIs or services and various development patterns like MVVM, MVC, and IoC.
A senior developer should have advanced or upper-intermediate knowledge of the English language. Experience with different JavaScript frameworks like Vue, jQuery, and Angular will be an added advantage.
Different Ways to Hire React Developers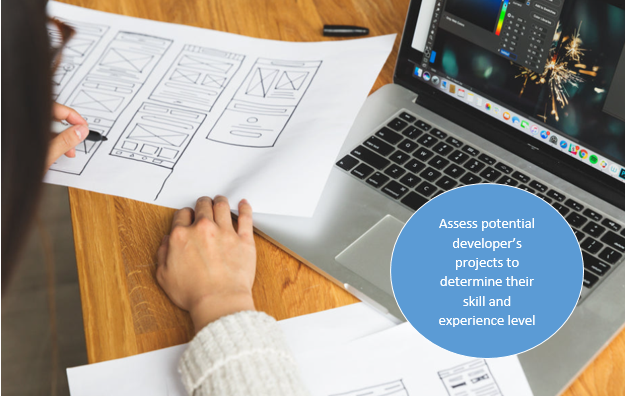 Where can recruitment teams source the ideal React developers? Often, organizations choose various options like outsourcing or in-house hiring. In today's digital world, employers can reach potential candidates through job posting boards or even social networks. Here are some of the ways through which you can hire qualified React developers.
Freelancing Websites
Hiring a freelance React programmer can be an excellent idea, especially when you have a small project whose delivery timeline is eight to ten weeks. There are various ways of reaching experienced freelance React developers. For example, you can use freelancing platforms such as:
Upwork
Upwork is one of the most popular freelance sites worldwide that brings together more than 12 million freelances from various parts of the globe and varying time zones. The key benefits of Upwork include:
Extensive information on a candidate's experience and skills available in their profiles
Customer reviews
Level of success in their previous project
Ranks showing the most successful freelancers in specific domains
Intuitive and clear interface
Toptal
Toptal is another popular freelancing site. The core benefits of this platform include:
It allows employers to choose professionals based on their needs
The platform's acceptance criteria is comprehensive to ensure potential employers only get the most experienced and qualified candidates.
Job Posting Websites
Companies like Netflix can source React.js programmers from job listing websites or job boards like Indeed, Monster+, and Talent. Using a job board helps you save time seeing that candidates apply for vacancies directly.
Social Networks
Professional social networks like LinkedIn bring together professionals from various fields. LinkedIn is one of the best sites to source qualified React developers. Employers can post their vacancies on the platform to attract professionals or look for skilled talent with the right skills for their projects.
Regardless of the hiring method you use, ensure the team you choose is skilled and qualified to execute your project accordingly. Assess the skills and experience of potential React developers before making your final decision. You can even collaborate with a recruitment firm to help you hire the right talent for your project.
Finally
ReactJS projects can be time-intensive and challenging. However, you can complete them successfully by collaborating with the right team. Leverage the tips in this article to hire React development team that aligns with your goals.