Knowing the software development methodology, a company uses plays a critical role in your hiring procedure. The core methodologies include DevOps, waterfall, rapid application, and agile, and each comes with pros and cons, impacting the cost and timeline of mobile app development projects.
Before hiring a software development company, you want to evaluate portfolios, read reviews, reach out to past clients, and determine the methodologies and development languages with which a software firm is conversant. This article will discuss some of the best Swiss software companies you can hire for your web design project.
Is Switzerland good for Software Developers?
Switzerland is among the best companies where software and web development engineers can work. SaaS developers can earn more than 100,000 CHF. Further, Europe is one of the regions where workers can quickly achieve the ideal work-life balance.
Switzerland is also scenic with beautiful mountains, lakes, and general nature to marvel at; meaning your stay in the country will be worthwhile. However, Switzerland is a small country, and finding the ideal digital solutions job can be daunting.
The IT services industry in the country is also smaller compared to France and Germany. Here are some considerations before accepting an application development job in Switzerland.
·       Technologies and Work Experience
Finding a job in Switzerland can be a struggle, but foreigners seem to have difficulty finding junior IT strategy and software engineer jobs. Many organizations are searching for software developers and automation experts with more than two years of experience because they also pay well.
Finding trainee and internship job openings in Switzerland would be ideal than working as a junior developer. Consider the technology you are conversant with as well. Many Swiss companies use JavaScript, Java, and C#.
·       Being Switzerland or EU Citizen
Citizens of any EU country have higher chances of acquiring a work permit in Switzerland. However, the process for citizens of other countries can be complex. If you fall under this category, your employer should provide you with a visa sponsorship and show proof that finding a qualified candidate for the position in Switzerland was impossible. While great developers may get job opportunities with minimal struggles, many organizations opt for candidates from the EU region.
·       Language Skills

There are four official languages in Switzerland. They are French, German, Romansh, and Italian. Being conversant with the region's primary language you will be working in makes you competitive in many organizations.
What are the Benefits of Working in the Software Industry in Switzerland?
Working in Switzerland comes with various advantages, as we shall see below.
·       Accommodation
Swiss cities are rated as some of the most costly places to live, but rental prices are affordable for people working out of the software development world. For example, you can rent an entire flat near the city center in Zurich for more than 3000 CHF. If you are single and ready to live with other people, you can find a room for more than 8,000 CHF. You can also rent out of Zurich for only 2000 CHF.
·       Working Hours
The standard Swiss workweek is 42.5 hours. Employees are not obligated to work overtime even when they work for startups. In Switzerland, workers invest their time and energy at work from 9 to 6, after which they lead their private life.
·       Healthcare
Switzerland has a practical and unique healthcare system which is affordable and of high quality. Citizens choose an insurance company and determine the amount of franchise they are willing to pay, ranging between 300 and 2500 CHF. A franchise is the maximum amount of healthcare expense you will encounter annually. Once you reach the set amount, the insurance chips in, and you will only need to pay 10% of the remaining expenses.
·       Distances and Transport
Switzerland is a small country that boasts the ultimate public transport system across the globe. Swiss railways can be overly expensive, but they are convenient and punctual. You can easily commute to work from the countryside with ease.
·       Money
A software developer in Switzerland earns more than $100,000, which is higher than other European countries. Salary ranges depend on the years of work experience a developer has.
·       Taxes
Taxes in Switzerland are lower than 25% of your income. Worth mentioning is that taxes vary between municipalities, cities, and cantons. Total taxes in some cities like Zug are approximately 10% of your salary while in other areas like Geneva the taxes will be about 40%.
What Languages are Used to Develop Software in Switzerland?
Programming languages that developers use in Switzerland vary based on various factors. Some choose the most robust, while others prefer the easiest and most secure option. Here are some of the best languages that are commonly used in Switzerland.
·       Python

Python is another common general-purpose programming language. It has simple syntax and automatic memory management features, making it ideal for use in different applications like language development, gaming, and prototyping. Python comprises third-party modules and easy-to-use data structures.
·       SQL
SQL is the most common programming language that developers use in Switzerland. It is an interactive language that most tech giants like Google, Amazon, Microsoft, Oracle, and Helix use. SQL is a portable and user-friendly open-source language that comes with well-defined standards.
Other popularly used programming languages in Switzerland include:
Java
Sap
Matlab
R
SAS
Apache Spark
Tensorflow
Cognos
Tableau
Hadoop
Top 21 Swiss Software Companies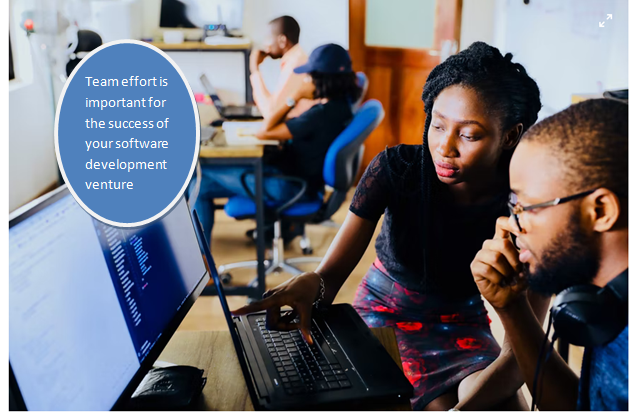 Automating business processes is becoming a crucial part of operations because it boosts efficiency and productivity. Software development plays a huge role in providing disruption-free services in businesses of various sizes. Here are some of the leading software companies you can rely on in Switzerland for the best services.
1.      Bestmile
Bestmile is a software development company based in Lausanne and founded in 2014. The company's software controls manually driven and autonomous vehicle fleets. The fleet orchestration platform plays the role of dispatching taxis.
The technology is flexible and can be used by many fleet operators and vehicle brands. Through Bestmile's technology, mobility providers can transport more goods and people with fewer vehicles and cover fewer kilometers.
2.      Ledgy
Ledgy is based in Zurich. The company has developed software to facilitate the digital management of employee stocks and share registers ownership. Further, it aids communication among investors. Many startup customers in Germany and Switzerland use Ledgy's equity software.
3.      Exeon Analytics
Exeon software is designed to detect unapproved data outflows to counter any hacking attempts. The financial services industry has already adopted the software with its expansion ongoing in Germany and Austria.
4.      Astarios
Astarios is a Swiss Innovation Technology Partner with a development center based in Kyiv. It specializes in software development and product engineering services. The team at Astarios is committed to driving business growth. They facilitate business development from Switzerland and create software solutions in Ukraine. Web and mobile apps, IoT-powered software letting devices, and robust SaaS solutions are some of Astario's core expert domains.
5.      Mera

Mera is a software service provider for various verticals in the industry like communication and information technologies, transportation and automotive, IoT, industrial automation, artificial intelligence, and robotics.
6.      Zühlke
Innovation is a crucial factor at Zühlke. The company is a solution partner that strives to inspire customers and transform their ideas and visions into tangible results. They leverage the cross-industry experience and their extensive technology and business skills to provide the best services.
Zühlke combines IT and engineering knowledge to introduce new paths for customers and implement projects reliably and fast. Zühlke always strives to help customers succeed and makes follow-ups to ensure the product works satisfactorily even after the project is completed.
7.      Valudio GmbH
Valudio GmbH is a digital agency for app and web development, software solutions, and UX/UI designs. The company develops custom web and mobile applications focusing on software modernization and backend development. They are also skilled in optimizing deployment procedures and specialize in various DevOps and cloud computing processes. The company is committed to digitizing business services at the utmost level to guarantee efficiency.
8.      LiiP
LiiP is among the leading software companies in Switzerland that offer customized agile web applications. Their services vary from eCommerce, content management, open data, enhanced user experience, API and analytics, and mobile apps.
9.      SevenSprings Technology AG
SevenSprings Technology AG offers innovative solutions to help companies keep pace with digital transformation. Their services include data analysis-based forecasts, the development of web and mobile applications, and proactive consulting.
The company offers clients various IT offshoring and outsourcing solutions to actualize their digital transformation projects. They also provide Purple Bureau, an HR and mobile communication application customized to meet individual client needs and enhance company workflow.
10.  Staff Augmentation
Staff Augmentation is a universal Swiss staffing company that was founded in 2008. The company comprises a group of robust recruiters that collaborate to ensure their clients hire the best software talent. The company facilitates the hiring process from discovery to retention. Staff Augmentation specializes in JavaScript development, Mobile development, eCommerce development, CMS, and backend development.
11.  Ndgit

Ndgit links insurances and banks with innovative fintechs and digital providers. The acclaimed open finance platform backs financial services providers with technological and strategical challenges. It speeds up the development of ecosystems and the generation of connected offers with partners.
12.  Miracle Mill GmbH
Miracle Mill GmbH offers outsourced custom software development efficiently. The team behind this company focuses on maintaining an iterative and transparent development approach. They collaborate with small and medium-sized enterprises located in Europe and the USA.
Currently, Miracle Mill GmbH is working on securing long-term collaborations. Their services are flexible enough to allow customers to scale up or down based on their needs. Miracle Mill GmbH was launched in 2009.
The company is a Swedish-owned and operated desktop, mobile, and web development entity with offices in North Macedonia and Bulgaria. The company can tap into powerful English skills and robust technical knowledge through these locations while offering cost-friendly rates.
Miracle Mill GmbH is technology-obsessed and focuses on Agile methodologies, allowing distributed teams to collaborate while maintaining high flexibility levels. The company holds stand-up meetings with the development team daily. Sometimes project advisors and product owners attend the meeting to understand the dynamics and keep a tab on the progress of their projects.
13.  DAC.digital

DAC.digital was hatched out of many research and development projects finalized in the last 11 years. The Poland-based company is a team of problem solvers and engineers focused on delivering value across hardware, IoT, big data, embedded systems, DevOps, machine learning, and software engineering. The company has collaborated with various partners like Infineon, Thales, and Estee Lauder.
The team behind this software company strives to help industry leaders enhance their value structure's effectiveness. DAC.digital's hardware and software integration technologies influence how the network generates benefits while increasing assets for customers. The team focuses on the convergence of busines, science, and technology.
The solutions that Dac.digital offers result from an exclusive combination of management methodologies and research embedded in hardware and software development integration procedures. The company specializes in SaaS applications, software solutions, IoT, blockchain, FMCG, logistics, enterprise integration for mobility, and data analytics.
14.  Iteron AG
Iteron AG is a dynamic and fast-growing software development and consulting company that focuses on custom-developed web applications, blockchain, and artificial intelligence. The company offers the right-shore services-based model by improving the optimized cost value. Iteron collaborates with companies worldwide to ensure they achieve a sustainable advantage by adopting innovative technologies.
Iteron AG collaborates with a strong team of full-stack consultants and software engineers to help their clients achieve unrivalled quality at different mobile and web application development stages.
Iteron AG's clients enjoy continued post-production support from a team of skilled software developers. Iteron has global delivery centers located in various parts of the world like Basel, Switzerland, Canberra, Australia, Chennai, India, and Colombo, Sri Lanka.
15.  Solid Visions
Solid Visions is a top Swiss outsourcing software development company that has been in existence for the last ten years. It offers various CRM, CMS, websites, SQL, .Net, C#, PHP, and design services. The team behind this company strives to deliver hassle-free solutions that surpass customer expectations.
16.  Apps with Love AG
Apps with Love AG is an application development organization based in Bern, Switzerland, with branches in Den Haag, Netherlands, and Basel, Switzerland. The company comprises a small team specializing in custom software development, mobile app development, UX/UI design, and web development.
The company is a full-service digital agency that develops digital products to ease business operations and life in general. Apps with Love AG's developers are dedicated to solving complex tasks using agile project methods.
The company walks with customers from the initial idea to user research, design, concept, technical development, and maintenance to guarantee the best user experience.
17.  Django Stars
Django Stars comprises digital product creators focused on walking with partners from product strategy to ideation and scaling. The company specializes in technology consultancy, full-cycle product development, DevOps, cloud, and re-engineering services.
Django Stars has over 12 years of experience in the Proptech, Fintech, Edtech, Travel, and transportation industries in the Swiss, US, and UK markets. Django Stars boasts a robust background in helping startup companies transform them into enterprises. The company also focuses on revolutionizing large enterprises.
18.  Linum Labs
Linum Labs collaborates with large enterprises across the world to provide blockchain solutions. The company is a Switzerland-based agency that works with startups and enterprise customers.
19.  DataArt
DataArt is a universal software engineering company that uses a human approach to solve problems. It has been in operation for more than 20 years and collaborates with well-trained software engineers across the globe. The team behind this company is experienced in ongoing technology research and the deep industry sector.
DataArt helps clients develop custom software that enhances their operations while opening new markets. The company has adopted the "our people first" principle to work with customers at different scales and platforms and adapt as businesses evolve.
DataArt merges total human values with engineering excellence to drive their business and relationships, empathy, curiosity, trust, intuition, and honesty. These qualities have been instrumental in helping the company deliver high-quality and highly valuable solutions that customers rely on while developing long-term and trustworthy partnerships.
20.  Axon Active

Axion Active is an offshore Swiss software development company with solid expertise in Agile IT. It also boasts a vast portfolio of thriving global projects ranging from complex corporate-company platforms to small enterprises. Axon Active forms robust partnerships with its customers through assembling customized development teams that deliver excellent innovative solutions at cost-friendly prices.
The Swiss-owned company scalable, high-performance software delivery system in Vietnam in 2008. The outsourcing company provides the ideal combination of Scrum and Agile practices, talent management, industry knowledge, and technology skills.
21.  Experion Technologies
Experion Technologies is a software application and product services company that has been in existence for the last ten years. So far, the company has more than 200 customers across 26 different countries worldwide. Their customers include some of the largest businesses globally and fast-growing startup enterprises.
The leadership team behind Experion comprises seasoned experts experienced in global business management, software technologies, sales and marketing, product management, delivery management, consulting, and executive leadership.
The company has three development facilities and a team of more than 300 resources made of architects, developers, UI/UX designers, project management professionals, business analysts, and quality assurance engineers.
Finally
The software developer you choose can influence the quality of your products. Consider these top options if you are looking to hire a Swiss Software Company.