What Upwork Means for Freelancers and Remote Jobs
Freelancers and remote workers have a significant impact on the global economy. Currently, they contribute more than 1.4 trillion U.S. dollars to the U.S. economy. The number of freelancers and remote workers has risen steadily due to the pandemic.
Freelancing platforms connect freelancers to clients. They also offer additional benefits such as safe payment options and client project management. Upwork is perhaps one of the famous freelancing sites.
What is Upwork?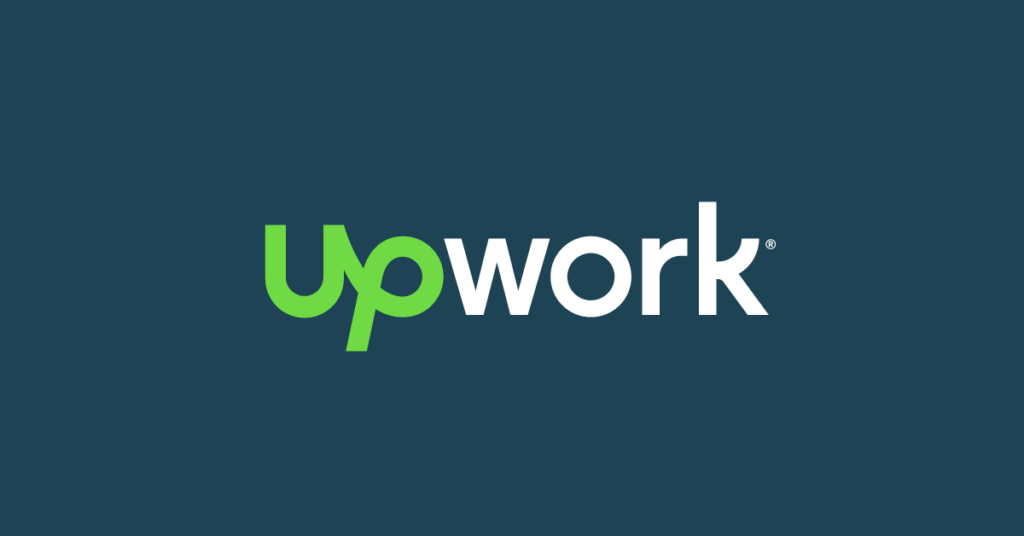 Upwork is a freelancing site that emerged after Elance merged with oDesk in 2013. The platform was later rebranded to Upwork in 2015.
The platform has grown substantially, with close to 60 million Americans freelancing on the site in 2020. The platform has expanded to include various categories in different industries such as mobile app and web development, digital marketing, graphic design, content marketing, software development, and virtual assistance.
Upwork facilitates growing enterprises in working with talented freelancers from all over the world. All a client has to do is sign up, post a project or job, review the proposals submitted by multiple freelancers, and choose the best fit.
Freelancers also need to create profiles, upload their portfolios, and bid for jobs. Upwork provides many tools to assist both freelancers and clients in communicating, making and receiving payments, and collaborating.
Upwork for Clients
Upwork provides two options for clients: Basic and Enterprise. The Basic plan is suitable for beginners who probably don't have specific needs and can take on the added responsibility of interviewing and finding talented freelancers.
The steps for hiring a freelancer on the basic plan are as follows:
1. Sign up on Upwork.
2. Create a job post.
3. Describe whether you want the project to be priced hourly or have a fixed price.
4. Review the proposals submitted by freelancers and interview the ones you select.
5. Hire them to do your project.
The Enterprise plan offers you access to pre-vetted talent. Clients on this plan don't need to go through the tedious hiring process of vetting freelancers who have submitted their proposals.
The steps for hiring a freelancer on the enterprise plan are as follows:
1. Sign up and get your account configured.
2. Alternatively, you can contact a Talent Specialist and describe your project.
3. You can also post your project directly on the website.
Upwork for Freelancers
Freelancers create their profiles for free on the platform. Upwork allows them to decorate their portfolio with work experience, history, testimonials, skills, and an introductory video.
After creating an account and getting approved, freelancers can bid for projects. Some clients will vet you, while others may assign tasks without an interview.
Is Upwork Safe?
Upwork is safe, legit, and has been the primary source of income for many remote workers and freelancers for years. The platform has excellent measures to ensure both freelancers and clients don't fall for scams.
The platform has Trust and Safety programs, which safeguard the interests of all the parties involved. The Hourly Payment Protection program guarantees that freelancers get paid by the hour and promptly.
In addition, Upwork has guides on protecting yourself from threats like phishing and malicious emails. You can report security threats and issues to the platform's support team.
Upwork's Payment Systems
Upwork has a Payment Protection system that offers safe and secure payments. Clients can choose between two payment options: hourly rate or fixed price. Clients and freelancers can collaborate on jobs without payment concerns.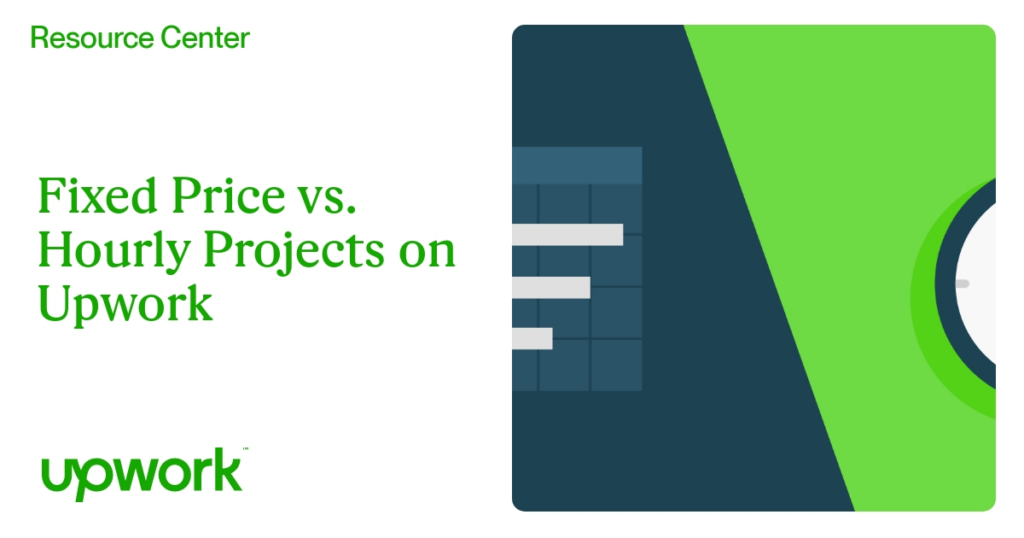 Fixed Price Payment System
Freelancers and clients agree on project deliverables and set milestones. The client then deposits an amount for the milestone into the escrow account. The payment is released once the client approves the work done by the freelancer.
The client can ask the freelancer to make changes if the work is unsatisfactory before approving the payment. Alternatively, the client can request an escrow refund.
The escrow guarantees payment for satisfactory work. If the client does not approve the work or requests changes within 14 days, the payment is automatically released. The freelancer can also file for a dispute if the client refuses to approve the payment.
Hourly Rate Payment System
Clients and freelancers can agree on an hourly rate. The client will monitor the freelancer's progress in the work diary. The diary is a time-tracking feature that takes snapshots of the freelancer's work progress. It allows the client to confirm the invoice is for their work.
The client can file a dispute if the freelancer logs hours unrelated to their project. Upwork will refund the client for hours that do not qualify for Hourly Protection.
Freelancers use the Upwork Desktop App to log in their hours. They get paid for the hour they invoice if they meet the Hourly Protection criteria.
Top 20 Upwork Competitors in 2022
Upwork is a well-known freelancing platform for those sailing the freelance marketplace. Without a doubt, it is a convenient platform to seek freelance jobs and projects. But there are so many Upwork alternatives worth checking out.
We have come up with the best Upwork alternatives to help you explore a wide range of freelance services. These platforms will help you find a freelancing job that best fits your skillset. Keep reading to discover the best Upwork competitors.
1. Fiverr
Fiverr is one of the best Upwork alternatives. This platform allows you to sell your freelancing services or products for as low as five U.S. dollars. The low rate was its go-to strategy.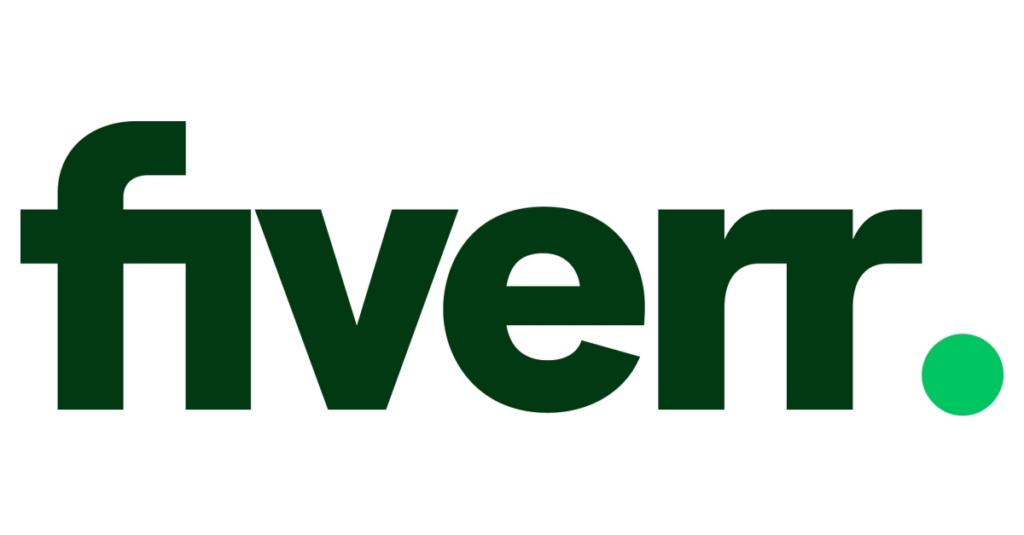 The gig and freelance marketplace fall into the low-budget category, making it convenient for beginners. However, it does not mean that it is a platform for inexperienced professionals. But the prices are typically lower compared to Upwork.
Creativity catches the eye when scrolling gigs on the platform. It seems creative juices are powering Fiverr, from web design to building 3D gaming characters to voice-over.
Fiverr is also a nice platform if you are looking to offer skills that are not common such as personal stylist services and cooking lessons.
2. Freelancer.com
Freelancer is also among the top competitors to Upwork. It is a gig outsourcing site and is growing quite fast, with many job listings and gig options. This Upwork competitor boasts over 1,800 gigs every day and was explicitly created for freelancers' convenience.
Freelancer provides different payment systems, 24/7 support, and private chat options, including text, video, and voice calls. The platform also offers several membership plains that suit different freelancers. The plans include Premier, Professional, Plus, and Basic plans with a monthly fee of between 4.95 and 69.95 U.S. dollars.
Freelancer is unique because of the proportion of freelance job categories associated with tech. Other types include data entry, business, accounting, design, and many more.
3. PeoplePerHour
PeoplePerHour is also one of the competitors of Upwork that offers various job categories to freelancers. Remote job seekers can either bid on a client's job posting or post their offers for businesses and clients to choose from.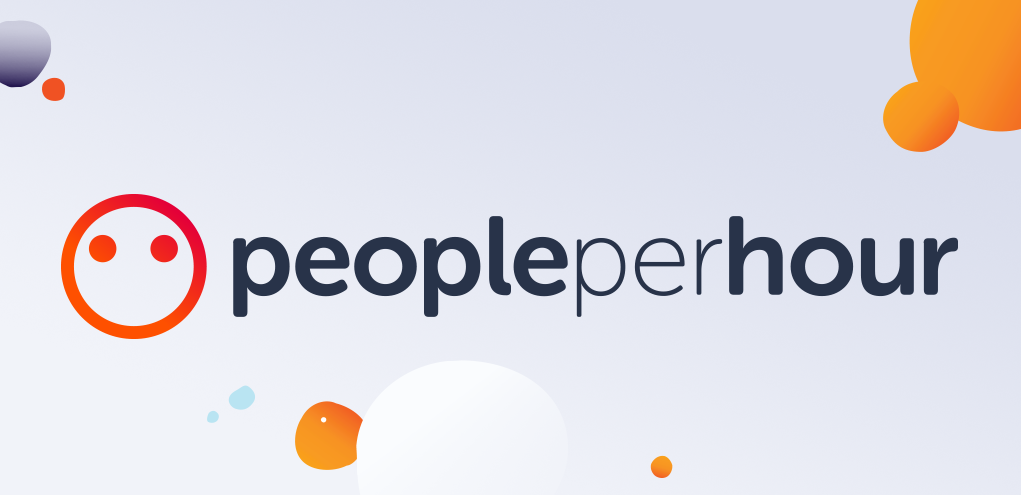 Joining PeoplePerHour is relatively easy for a freelancer. You will need to set up your account add a cover photo, skillset, experience, and hourly rate. You can add a few samples of your previous works to your portfolio and request endorsements from clients.
This online marketplace has secure payment systems. It requires clients to submit a deposit before assigning a gig to a freelancer. Once the project is complete, the platform's automated invoicing raises an invoice, and the freelancer receives payment.
4. Guru.com
Guru is also one of the best Upwork competitors and sticks solely to professional freelancing services. Another unique feature of this platform is that it has some of the industry's lowest transaction fees. This leaves more money for both freelancers and clients.
Guru is very similar to Upwork because they both focus on business acumen and professionalism. Their platforms are identical and mirror each other's usability and interface.
Though Upwork and Guru are closely related in terms of services, they treat freelancers differently. Guru charges its freelancers membership fees and for standard features such as linking an external portfolio. Though the setup may work for clients, freelancers may be disadvantaged. A low-level freelancer can pay more to outrank a skilled freelancer.
5. Toptal
TopTal is a popular freelance platform that connects clients with highly-vetted freelancers. The platform only provided freelance software developers when it started but has since expanded to include financial experts, freelance designers, project managers, and product managers.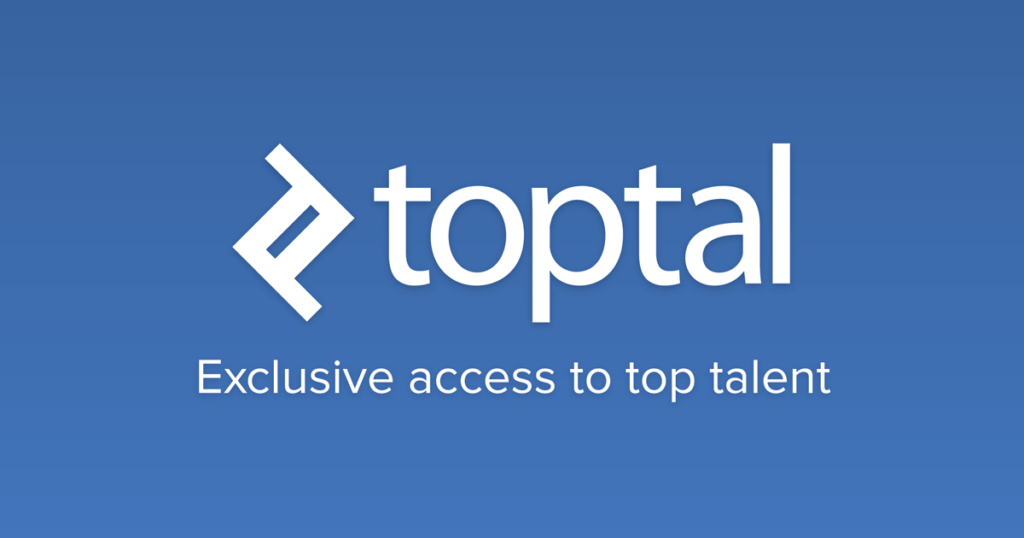 Toptal's key feature is its strict vetting process and a large-high-quality remote team. It has a multi-stage screening process that consists of real-time testing, portfolio review, code review, and an English skill test. The platform claims that its strict screening helps get the top three percent of freelance talent.
Once they receive clients' requirements, they match them with the service provider from the talent pool. However, hiring from the platform isn't cheap, and only well-funded businesses can afford to recruit from the platform.
6. 99designs
99designs is an online marketplace created specifically for designers. Small and medium-sized enterprises (SMEs) and startups often turn to this platform seeking graphic and web designers to assist them with various designs, from product packaging to logos.
Clients can either create a contest to have multiple ideas to choose from or hire freelancers whose portfolios fit their needs. 99designs values excellent service, and all freelancers are evaluated and ranked.
Designers on the platform get paid better compared to other platforms. 99designs also manages all payments, providing freelancers with a heightened level of security.
7. Credo
Credo focuses on digital marketing, providing more specialized freelancing services for SEO, copywriting, social media marketing, and online ads. This platform connects e-commerce businesses with freelance writers who assist in creating content tailored towards boosting their marketing strategies.
Apart from focusing on digital marketing, the platform takes a more hands-on approach to the hiring process. Credo gets to the core of the client's needs to better suggest freelancers with the best skill set for the project. The platform is smaller than Upwork and can give more attention to clients. It also limits the number of freelancers it offers.
The platform has a strict vetting process in addition to its narrow range of freelancing services. It offers a more customized matching process and payment security.
8. Hubstaff Talent
This platform offers paid software solutions that enable recruiters to develop, manage, and monitor remote teams. Hubstaff Talent provides a free job board for recruiters seeking to hire remote workers worldwide.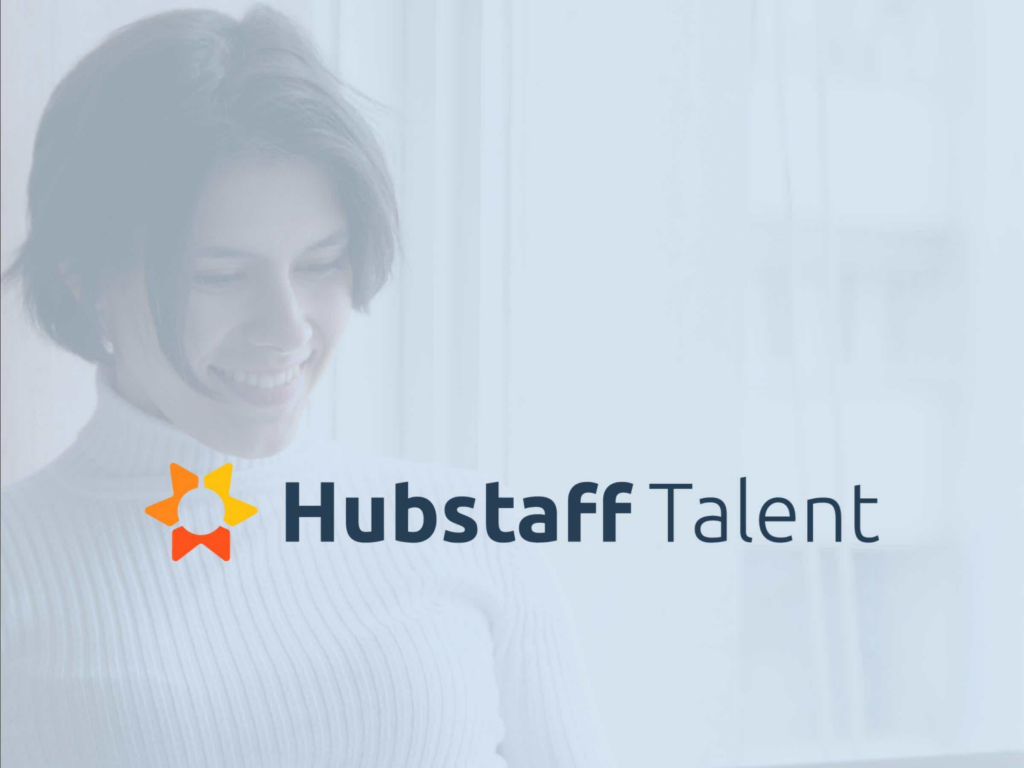 The platform is powered by 100 percent remote teams and provides freelancing services to over 34,000 clients in 18 countries. The platform is easy, and fun to use and has a steady flow of job postings every week.
9. TextBroker
TextBroker is an online marketplace that connects freelance writers with clients that need written content. The platform offers two service levels: managed services and self-service.
The self-service option allows clients to post a writing gig. Freelance writers apply for the job, and the clients select who they would like to hire based on their profile, experience, rating, and samples.
Alternatively, clients can sign up for managed services. This plan outsources all the work to the platform's team, who create briefs and select writers.
10. FreeUp
FreeUp is another platform that offers plenty of remote work in various niches. Freelancers undergo a selection process that includes an application review and a one-on-one interview. In addition, the interview assesses your communication skills, competencies, and motivation.
Your skill level and experience will determine the category of freelancers you belong to. These categories are entry, mid, and expert and will determine the type of work you will be offered and your hourly rate.
FreeUp does job-candidate pairing, a convenient way of ensuring that freelancers don't spend hours searching for jobs. Freelancers can also search and apply for jobs that fit their skill level.
11. SoundBetter
SoundBetter is a niche outsourcing platform, and as the name suggests, it is precisely for music industry professionals. It has an established talent pool, which includes some well-known names. This lowers the chances of getting hired and is not ideal for beginners. However, it is a good fit for you if you have significant experience in the field.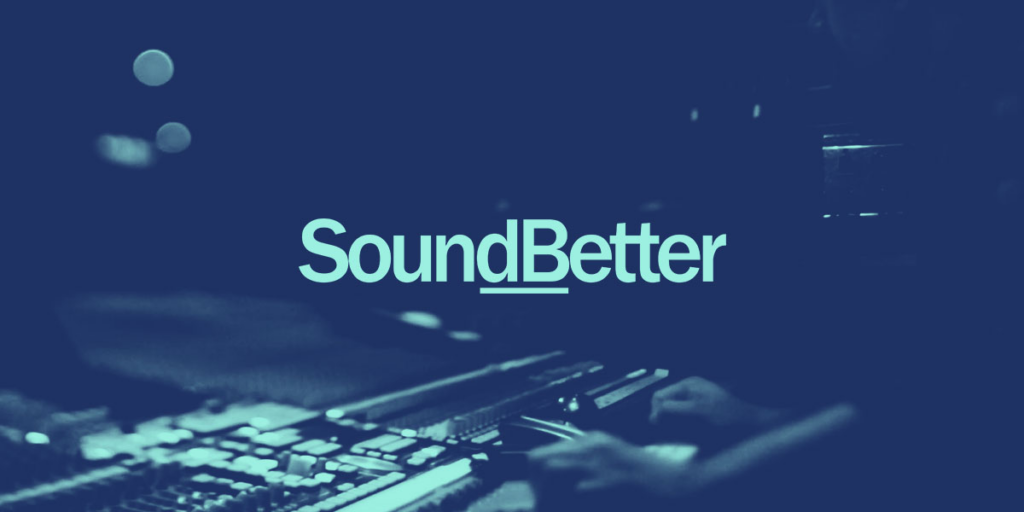 As part of Spotify for Artists, SoundBetter has enhanced credibility in the industry. It compromises more than 50,000 artists and professionals from over 176 countries.
Job categories on the platform include film composers, instrumentalists, music producers, game audio designers, podcast editors, lyric songwriters, and sound designers. All reviews are verified so potential clients can trust the testimonials about freelancers.
12. Flexiple
Flexiple is a remote job outsourcing platform that connects freelancers with startups and entrepreneurs seeking designers or developers. The platform was launched in 2016 and has gained attention as the place to find high-quality professionals, carefully vetted before approval.
Freelancers are thoroughly evaluated when they apply to join the platform. Technical skill level, previous work, problem-solving ability, communication skills, and motivation to freelance are all evaluated during the process. Freelancers boast of being among the top talent if accepted into the platform.
Flexiple plays the role of a matchmaker by offering the most suited freelancer to each job listing. Once a client has selected a freelancer, a trial period begins to determine whether they are the right fit. If all goes well, Flexiple assists with contracts and payments between the two parties.
13. Scripted
Scripted is another Upwork alternative suitable for copywriting services. The platform's acceptance rate for beginners is relatively low. But if you are a skilled and experienced writer seeking quality remote-jobs, Scripted could be a real gem.
Clients turn to scripted for various jobs including, blog posts, product descriptions, press releases, newsletters, and transcription. The platform covers over 37 different fields.
14. Designhill
Designhill targets freelancers with design skills and experience. There are various ways of making money on the platform. Freelancers can enter design contests submitted by clients, sell their services, or be approached by clients who like their portfolios.
Every designer on the platform can receive a design PRO status. However, it is not issued lightly. Freelancers have to fulfill specific requirements to earn it. These requirements include winning a design contest, uploading several designs on their portfolio, and being active platform users.
15. WriterAccess
This Upwork competitor offers jobs for freelance writers. Creating a profile on the platform is free, but you must showcase your talent, skills, and experience as well as you can.

The platform's algorithm will assist clients in discovering you using text analysis that matches their needs to your skillset.
16. Outsourcely
Outsourcely focuses on remote workers, and its goal is to connect clients with freelancers from the entire world. It is an excellent platform for long-term relationships as opposed to one-off projects.
Surprisingly, Outsourcely allows freelancers to keep 100 percent of their earnings. It is the client who pays for the platform's fees.
17. ServiceScape
ServiceScape is one of the oldest freelancer markets, though it somehow goes unnoticed. However, it has a large fanbase, which makes it qualify as Upwork's competitor. This online marketplace specializes in proofreading, freelance writing, graphic design, translation, and other editorial work.
ServiceScape prioritizes speed and expedites the hiring process, allowing freelancers to start working on projects as soon as possible. The platform is reliable in getting projects done quickly.
18. Bark
Bark is a web-based platform that focuses on reforming the landscape for freelancers and clients. It is designed to prevent both parties from wasting time on directories and search engines.
19. Nexxt
Nexxt is a cloud-based freelance platform designed to connect talented freelancers with clients seeking to hire great talent. The platform allows freelancers to search for remote jobs by going through job postings displayed on the system. Communication on the site is improved, allowing both parties to work harmoniously.
20. Hireable.com
Hireable is a platform where freelancing professionals hunt for projects. The site makes job-hunting easy because it has a search engine that yields results with only a few mouse clicks. Freelancers can even use keywords to search for gigs successfully.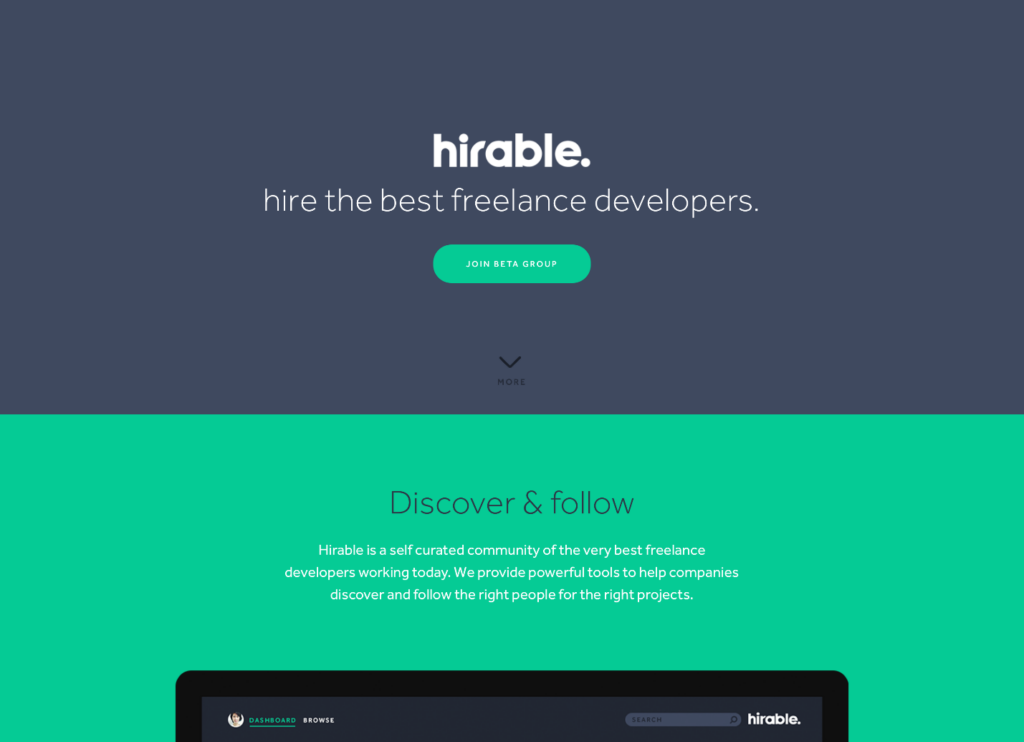 Upwork is a well-known freelancing site that connects thousands of freelancers with clients. However, numerous Upwork competitors provide similar freelancing services. These sites offer suitable alternatives that will enable a client to hire a developer now.