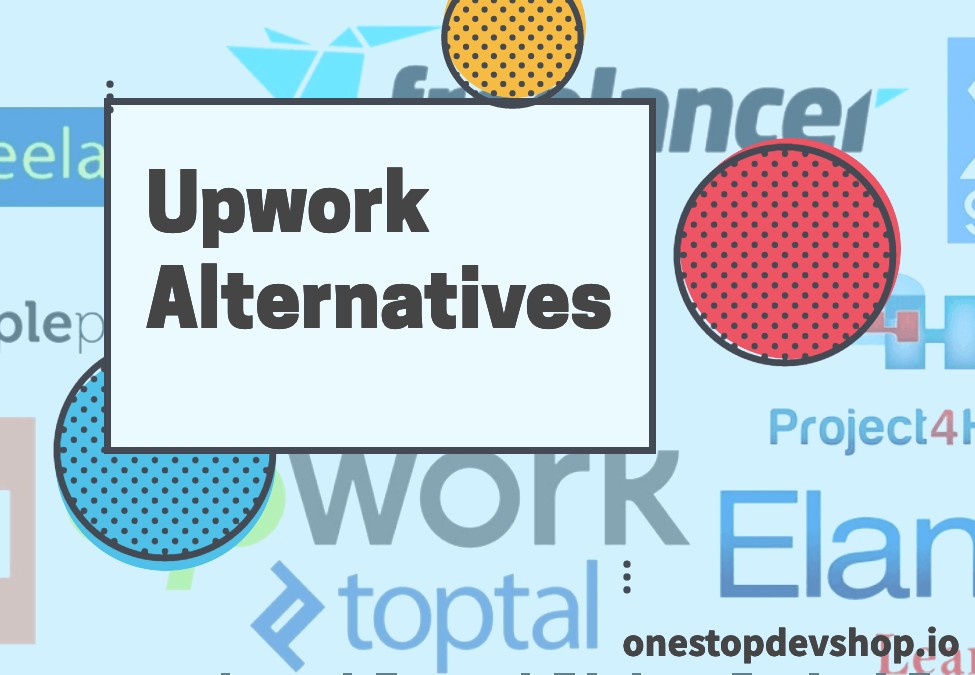 4 of the Best Upwork Alternatives
Upwork is the most common among freelancers, but it according to most; it certainly does not make it the best. It can be challenging to get accepted on the Upwork platform, and even then, the competition is very high. Most freelancers have had bad experiences on the site, citing unprofessionalism, and it is full of projects that offer little money from untrustworthy clients.

Upwork serves its purpose for freelancers, such as providing a base for amateur freelancers, but there are other options as well. There are numerous sites similar to Upwork. Many accept a more comprehensive range of professions, offer lower fees, and host projects vetted for integrity and quality.
As a freelancer, I have tested all the freelancing websites and I know which of these websites are time-wasters and which ones are worth trying. From my freelancing experience, here are the five best Upwork alternatives freelancers can give a shot.
What to Look Out For in the Best Upwork Alternatives
Before venturing out in the freelancing world, there are some necessary qualities that the best Upwork alternatives should have:
· Accepts Many Professions
If you happen to be one among the hundreds of over-represented professions on Upwork, the chances of Upwork accepting you are close to nil. The alternatives should be accommodating of all occupations and take in different levels of experience.
· Platform Fees
When you start on Upwork, they deduct 20% of your earnings, up to your first $500! This is additional to the premium membership fee that they might ask you to pay. In my list, I have included all platforms that let you keep most of your money!
· Enough Work
Finding an ideal project is not a walk in the park, especially in crowded online marketplaces such as Upwork. The alternatives I chose have many available jobs, covering almost all professions.
· Trustworthy Clients
There is no way to guarantee that as a freelancer, you will not come across scammers in your profession. However, some platforms offer better protection, with all these alternatives having dispute resolution service, employer reviewing systems and curated lists of clients, or all these three.
1. Fiverr: A Creative Marketplace
In all the freelance platforms, none comes close to Fiverr. On this platform, you can sell ANY service, and for whatever price you feel people can pay. Starting can be a bit rough, and you might need to price your gigs a bit lower to snag clients. Once you earn a reputation, you can make some good money! Depending on what your specialty is, you can rake in thousands for one gig! Whether you are on Fiverr as your primary source of income or as a side hustle, most freelancers agree that Fiverr is an excellent Upwork alternative.
Features
Its features include:
Fiverr Clients find you, not the other way round. After creating your gig, wait for the orders. Just make the concert unique.
Be as creative as you possibly can to stand out among the rest.
All your gigs should have extra perks such as expedited delivery services, to convince clients to spend more.
When you join Fiver, your tag is a new seller. When you start selling and receiving great feedback, you get higher seller levels.
Fiverr takes 20% of every sale, and competition is high. They have a resolution center that handles disputes with untrustworthy buyers. Any person can open an account and sell gigs.
2. Freelancer.com: The Beginner's Haven
As with Upwork, Freelancer.com is very popular with freelancers. There are thousands of available jobs and a non-existent screening process. It is little wonder it gets such excellent user reviews. Competition can get quite stiff, and if you are a beginner, it is the perfect place to get your first gigs and build your portfolio. Opening an account is free, but it has very few bids. You can opt for a premium option if you would like to apply for more gigs each month.
Features
· Options
There are various ways to get work on Freelancer.com. For instance, a client might post a job; you enter a contest to bid for the project, or you can create a gig, and clients will come to you.
· Jobs for Different Skill Levels
Freelancer.com is excellent for beginners, and I used the platform to land my very first jobs, even with almost no portfolio.
·Client Reviews
Freelance.com gives you the option of reviewing clients, which makes it much easier to avoid untrustworthy or difficult clients.
· Everyone is Welcome
Unlike other platforms such as PeoplePerHour or Upwork, Freelancer.com allows all and sundry to open accounts free. Regardless of your expertise level, you can join Freelancer.com to look for gigs.
Fees for Fiverr include $5 or 10% of the transaction for fixed projects, while hourly plans charge 10%. Competition in Freelancer is stiff since there is no screening and the low cost. The platform has a dispute resolution center, and arbitration is optional.
3. FlexJobs: Quality over Quantity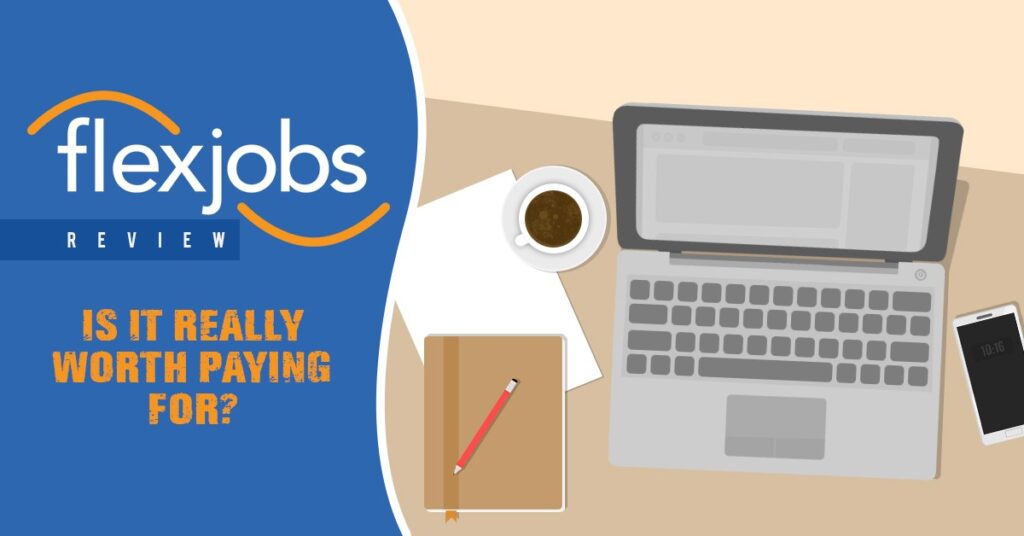 The FlexJobs platform is the go-to platform for most freelancers who are tired of being scammed on Upwork and other sites and want to view job listings from serious employers. FlexJobs charges a monthly or annual fee, which is worth every penny after less than ideal job offers on various platforms. Researchers at FlexJobs ensure that only curated jobs make it to the job lists.
Features
· Prove your Worth
When you have a FlexJobs account, you can access free skill tests that help to prove your worth to potential clients.
·Satisfaction is Guaranteed
If you are not satisfied with FlexJobs, you are allowed to cancel your subscription any time within thirty days and receive a refund in full.
·Save Time
All jobs on FlexJobs are expertly curated, and you do not have to waste time applying for jobs that might turn out to be cons.
· Market Yourself
If you need to work on your resume or need career advice, FlexJobs does a stellar job of helping you with this. As a FlexJobs member, you can get Career Coaching and Resume Review, which you pay a one-off fee to improve your job-seeking skills. The
4. PeoplePerHour: Less Competition

PeoplePerHour works slightly differently from most of these freelance platforms. Unlike the others, you need to apply to work on PeoplePerHour. PeoplePerHour only accepts you if there is a demand for your particular skills, which means less competition as you are only accepted if you stand an excellent chance to find jobs.
Features
· Find your Match
By making use of your profile and abilities, PeoplePerHour uses an advanced AI (Artificial Intelligence) system to match your skills to projects.
· Market Yourself
If you have had enough of submitting job proposals, use PeoplePerHour. On this platform, create customized offers for your services at your preferred price, and then let clients find you.
· Manage your Projects Easily
It is easy to collaborate, share files, get feedback, and communicate with clients via the platform's project stream.
· Instant invoices
When your project is finished, you can automatically generate your clients' invoices and edit them as you please.
For payments less than $700, they attract a 20% service fee while $700 to $7,000 attracts a 3.5% fee. Competition stays at a minimum due to the rigorous screening process. You can raise a dispute via Customer Support
Conclusion
After handpicking the best Upwork alternatives, carefully select one that suits you best. For a side hustle in addition to your regular job, Fiverr and freelancer.com work well. Finding work on these two platforms is free, and they have no screening process.
FlexJobs and PeoplePerHour are for professional freelancers looking for serious contracts. Joining these two platforms takes a bit of effort and time, but both host gigs that are more serious.