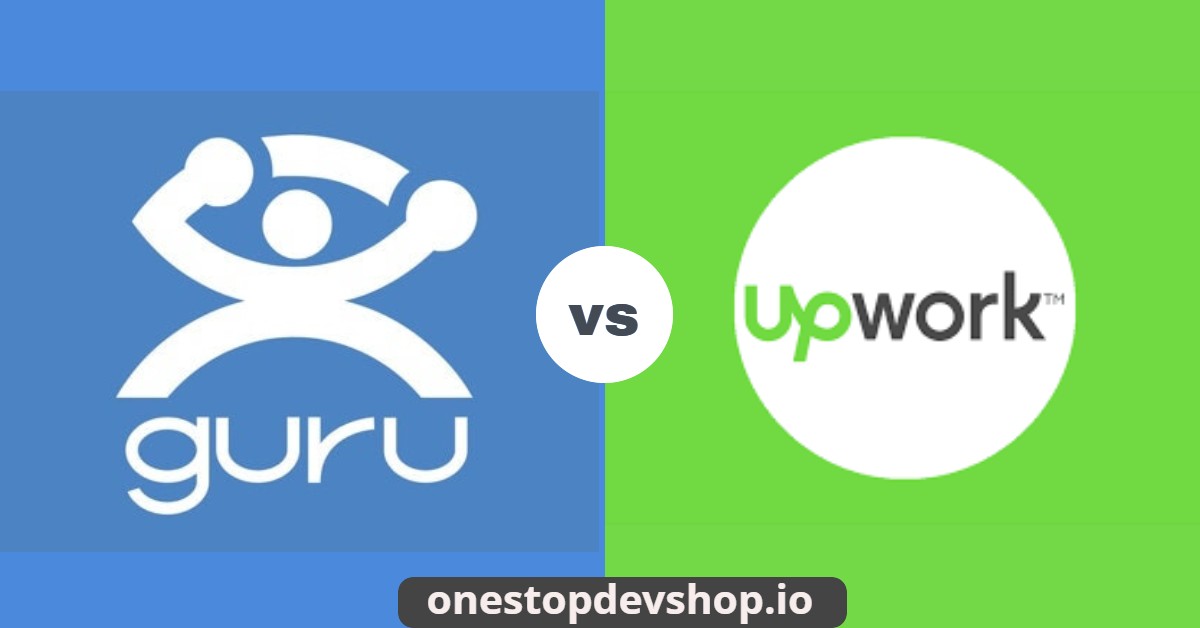 The Main Differences between Guru and Upwork
In the freelancing world, freelancers are spoilt for choice when it comes to online marketplaces such as Freelancer.com, Fiverr, Guru, Upwork, etc. Each platform has its pros and cons, and as a freelancer, all you need to do is go through all the platforms' features and pick what suits you. Freelancer.com is excellent for beginners, while Fiverr is excellent for posting any gig. In this article, we shall make a comparison of Guru and Upwork.
Guru.com
Inder Guglani founded Guru.com in 1998. It is among the first online marketplaces that connect individuals and businesses with talent. As long as you have internet, you can freely access the Guru.com platform and access job opportunities.Guru.com has a global network of more than 1.5 million freelancers who are interested in taking up high quality jobs at competitive and affordable rates.
Guru is suitable for small and middle-sized businesses who need a project done such as an app, blog or website. Within Guru, you have the option of creating agreements, defining tasks or milestones, share documents and communicate. The freelancer only gets paid once the project is complete and payment is possible via several methods such as PayPal, credit card, E-check or direct wire transfer. The client should deposit SafePay with the minimum balance before you start working. You can also opt for AutoPay, which releases payment automatically after you finish the assignment.
Upwork.com
Upwork.com is one of the biggest freelancing platforms where freelancers create profiles and highlight their skills. Clients create job postings and post on the platforms when they need a job done. As a newbie, it takes time to get used to the platform, but you get the hang of it after a while.
Upwork offers safe payment solutions, such as Payoneer and PayPal. The client and the freelancer agree on the milestones. They also decide whether the payments will be fixed price or hourly. For a fixed price project, clients deposit money via Escrow, and the freelancer paid on project completion.
Guru Vs. Upwork Features
The best Freelance platform is one that fits all your freelancing requirements. Upwork scores 9.7 while Guru scores 9.2 in terms of performance and quality. In satisfaction scores, Guru vs. Upwork both have a user satisfaction score of 100% and 98% respectively, suggesting that clients are happy with the platforms.
Platform Fees
uru charges an 8.95% fee for its freelancing members on the basic plan. For premium member plans, the price drops to 4.95% with a monthly subscription fee of not more than $39.95.
Upwork charges 20% for each payment of up to $500. Once your earnings exceed $500 up to $10,000, the service fee goes down to 10% and 5% respectively for the same client.
Job Opportunities
On Guru, most of the job opportunities are developer jobs and some few writing and design jobs. Guru has 1.5 million members globally; 1 million completed jobs and over $200 million paid out to Guru Freelancers.
On Upwork, millions of freelancers earn their living off the platform on a full-time basis, while others use it as a side job to make some extra cash. Upwork accepts nearly all professions, and while not every client pays the current market rates, some do.
Customer Support Reviews
Most freelancers working on Guru have good things to say about customer support, while some have only horror stories. Guru claims its customer support works 24/7 in case the clients or the freelancers need help for any issues, but some people beg to differ.
Upwork's customer support also works 24/7, but most freelancers complain that customer support is designed for the clients more than the freelancers are. Complaints are rife about the crummy customer support on Upwork, but you can file a complaint with them all the same- and hope for the best.
Finally
Freelancing is becoming very popular, with its freedom and flexibility. Whether for you freelancing is a full-time job or a side hustle, one cannot deny its advantages. Freelancing platforms are almost a dime a dozen, and finding the right one is an uphill task. You have to do due diligence and find out which one best suits your freelancing needs. Guru is more of a developer platform, while Upwork is a more free-for-all platform that takes in almost every profession and specialty.