The software development process is challenging from start to finish, but you can opt to hire a freelance software developer for your project needs.
If you wish to bring your business to life through software development, hiring a freelancer for your software endeavors has a lot of benefits.
If you're new to the industry, we should probably clarify that there isn't a single uniform language for software developers to utilize. There are numerous coding languages that any developer you hire needs to be proficient in.
Who Are Software Developers?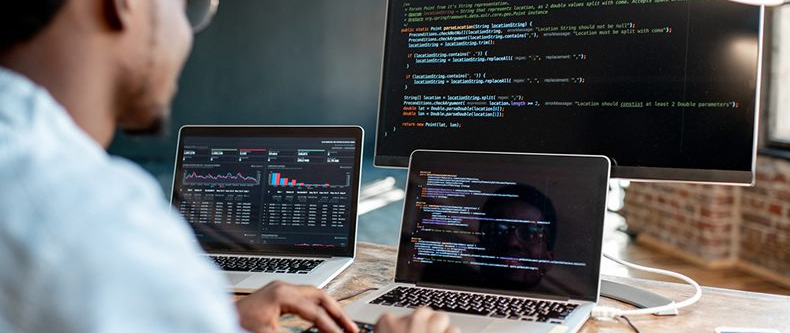 Software programmers develop computer programs by conceptualizing, designing, and implementing them. Some develop new mobile or desktop apps, while others develop underlying operating systems such as macOS and Microsoft Windows
Software developers, in any case, identify user needs, develop software, test the software, and implement modifications. Software developers work hand in hand with programmers in the computer systems, finance, production, and software publishing sectors.
Software developers can work on mobile app development or computer software, but their duties and responsibilities are often the same. Some of these duties include:
Develop and run applications to meet user needs.
Suggest overhauls for existing apps.
Develop diagrams and models to demonstrate the code needed for apps.
Check performance and quality of apps via testing and maintenance.
Keep a record of all work for future reference.
Developer Categories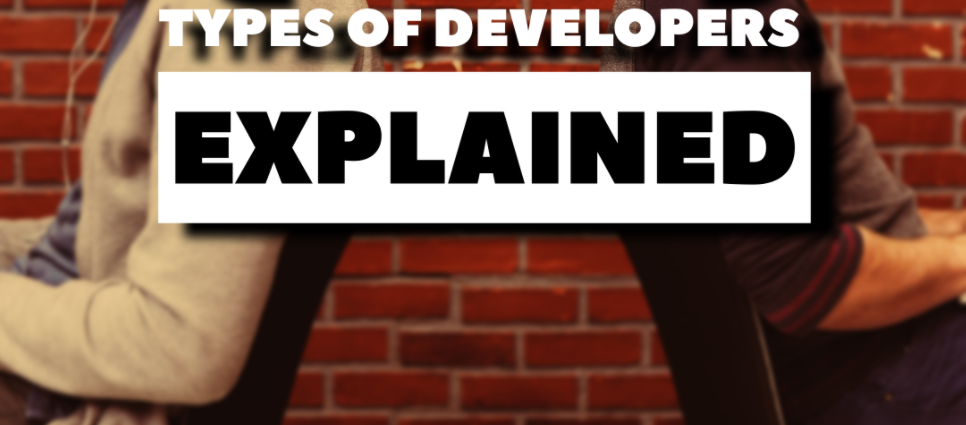 Back-End Developer
A back-end developer manages the design, implementation, functional logic, and performance of a system that operates on a machine that is not physically connected to the end-user.
The back-end of a website comprises an app, database, and server. A back-end developer assists in the development and maintenance of these modules. Some of the programming languages they are proficient in include C++, Go, JavaScript, Python, Ruby, and Scala.
Data Scientist Developer
Data science developers build programs to evaluate data sets. They are responsible for ML (machine learning), predictive modelling, and statistical analysis.
A data scientist's skill set should include a variety of science-related topics. For instance, languages such as Python, being conversant with ML techniques, understanding multivariable algebra and calculus, and handling data flaws.
DevOps Developer
Developers working in DevOps are conversant with technologies that allow them to develop, deploy, and incorporate systems as well as maintain back-end software.
To put it another way, a developer builds apps, an Ops installs and manages those applications, and a DevOps can develop, install and monitor those web applications. DevOps need experience in skills such as Apache Mesos, Docker, HarshiCorp stack, Jenkins, etc.
Front-End Developer
Front-end developers specialize in aesthetics, layout, and UIs (user interfaces). They develop web apps and webpages since their codes run on web browsers and the site user's machine.
Their role is entirely centered on understanding human-machine design, engagement, and design. Their skills comprise CSS, Java, HTML, UI (user interface), UI (user interface) frameworks, and UX (user experience).
Full-Stack Developer
A full-stack developer works on a website's front end and back end. They have the skills necessary to build a completely functional website. As a full-stack developer, you'll have more opportunities to work on both the server and client sides.
A full-stack developer's abilities include those of front-end and back-end programmers. A full-stack developer should be able to configure Linux servers, develop server-side APIs, power an app with client-side JavaScript, and use CSS for design.
Game Developer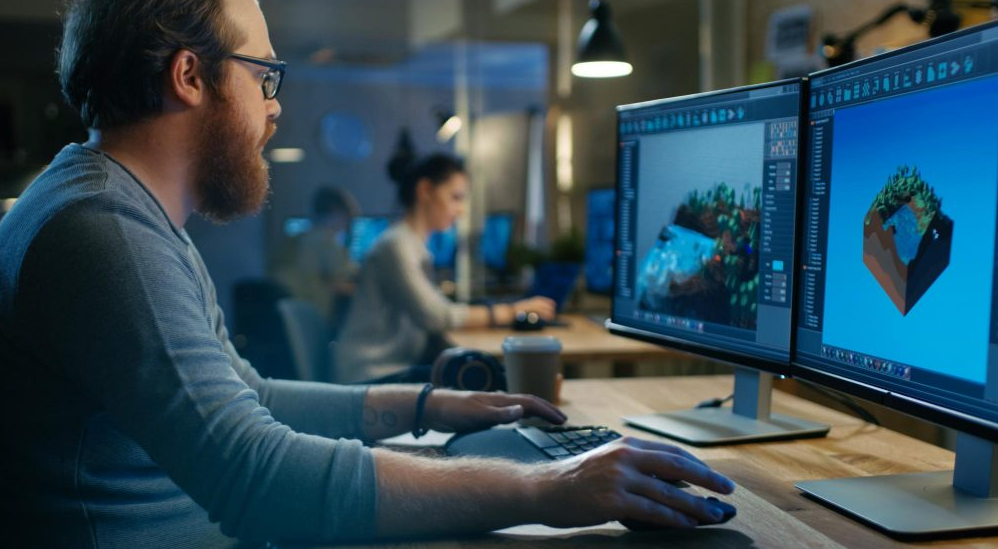 Game development is a difficult and demanding job. These programmers specialize in game writing and have a deep understanding of how to design interactive gaming experiences.
Game developers rely on platforms such as DirectX, OpenGL, Unity 3D, and WebGL, as well as languages such as C and Java. Mobile platforms such as Android and iOS use Java and Swift.
Mobile Developer
Mobile developers can create code for apps that run on smartphones and tablets. After the early 2000s mobile device boom and the expansion of the smartphone industry, mobile developers began to gain popularity.
A mobile developer is familiar with mobile platforms such as Android and IOS, as well as the environments and frameworks that are used to develop applications for them.
They have a wide range of programming talents, including APIs, cross-platform mobile suites, Java, Objective-C, Swift, and web development languages.
Security Developer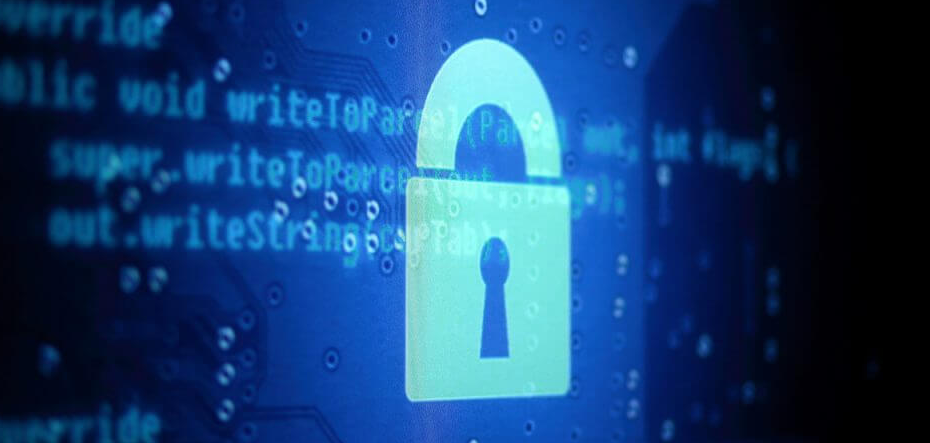 This kind of developer creates processes and techniques to assess a software system's security and attack and remedy security flaws. A security developer often operates as an ethical hacker and tries to access systems to find flaws.
Most security developers design tools in programming languages like Python and Ruby, and they are well-versed in the many techniques used to compromise software systems.
Advanced security developers must be able to read and comprehend C and C++ operating system source code. They could also try to reverse engineer commercial software systems and libraries to identify and exploit flaws.
Software Developer
A software developer is responsible for identifying, developing, implementing, and testing a software system designed from the ground up for a client.
Some of the skills a software developer needs are proficiency in languages such as C++, Java, .Net, Ruby and SQL. These kinds of programmers should also be at ease when evaluating queries and working with various frameworks.
Web Developer
Web developers work in a similar capacity to software developers; however, they focus on developing websites. Web developers are rising just as much as other developers in today's world, despite the fact that they haven't been around as long as other developers.
What's more, they need basic knowledge when joining the profession. Some of the skills web developers need are CSS, FTP, HTML, Java, PHP and WordPress proficiency.
How Can I Hire a Software Developer with Good Communication Skills?

Employees that can communicate effectively will be more productive at work. They can cultivate positive ties with co-workers and external stakeholders. As a result, there is a healthier atmosphere for everyone to work in.
You can put in place steps to promote effective communication. Before hiring a Web or Software Developer, try and evaluate their communication skills.
You can assess their ability to listen, empathize, and develop relationships. So, during the interview process, how can you determine whether a Software Developer has practical communication and technical skills?
Ask Them to Explain a Technical Feat in Their CV You're Not Conversant With
Since they'll be working on future initiatives for your business, software developers will have to keep the rest of the development team up to date on their activities. This means sometimes they may be required to explain technical concepts to non-technical co-workers.
You should look at how they simplify domain knowledge. You can tell how serious they are by looking at their body language, which can help you grasp the concept.
Enabling other co-workers to grasp concepts will form a strong bond and facilitate a smooth working relationship. This will boost overall production while also saving you money.
Ask Them Something Related to Software Development You're Conversant With
A software developer might be able to explain topics to co-workers who aren't familiar with them. But how do they communicate these concepts? Are they adamant, or do they wish to brush it aside quickly?
When you ask them to explain concepts you're familiar with, you should be on the lookout for subtle ways they convey ideas. You'll learn about their perspectives and how they share them with others, including co-workers.
Provide A Subject, All Necessary Info, And Then Ask the Developer to Explain
Communication is a two-way process where a receiver and a sender swap information. While one person is sending information, the other is receiving it.
You may evaluate their listening ability by asking this question. You want to know if they pay attention and understand what you're saying. This is vital for solving problems related to both work and other company functions.
What Should I Know Before Hiring a Software Developer?
Find Someone Who Can Build an Exclusive Product
With all of the organizational obstacles present, it's crucial that you come up with a one-of-a-kind product. Similar items are not tolerated in the market; therefore, copying a competitor's offering and expecting the same results isn't necessarily a good idea. Normally, developing a unique product with specifically customized features is better.
Software Development Involves More Than Writing Code
Software engineers are in charge of a lot more than writing code. They could have an impact on the brand identity, content, end-user experience, revenue flow, and so on… just about every aspect of a company.
A top-notch software developer will go above and beyond to develop a usable product, contribute to its design, and help with its deployment.
Software Projects Are Expensive
Most software development projects go over budget (up to 50% or more). The typical pricing of a project is between $20,000 and $150,000. In addition, the average project takes roughly 1,000 hours, with hourly rates ranging from $50 to $500.
Hiring an in-house agile software developer is seen as a cost-cutting measure in most cases, but some of these developers tend to disappoint.
Software Development Outsourcing Can Fail
In 2012, Royal Bank of Scotland clients were unable to access their accounts due to a faulty software upgrade, and the bank was unable to undertake any transactions for a couple of days.
This is just one instance of how vital software is nowadays, with estimates ranging from 25% to 50% of outsourced projects failing.
There might be various reasons, ranging from misaligned business operations with project needs, admin failures, and inadequate specifications and measurement criteria.
Furthermore, many companies create hundreds of pages of documentation and then recruit inexperienced developers to follow it blindly without any creativity.
The Software Development Market is Saturated
With thousands of companies in each country, the software development market is oversaturated. Digging through the sales pitches of persons claiming to be specialists in everything will be difficult and time-consuming.
Ensure you don't get side-tracked and stay focused on hiring the ideal software developer who will not approach project management like another 'assembly line' task.
What Are the Benefits of Hiring a Software Developer?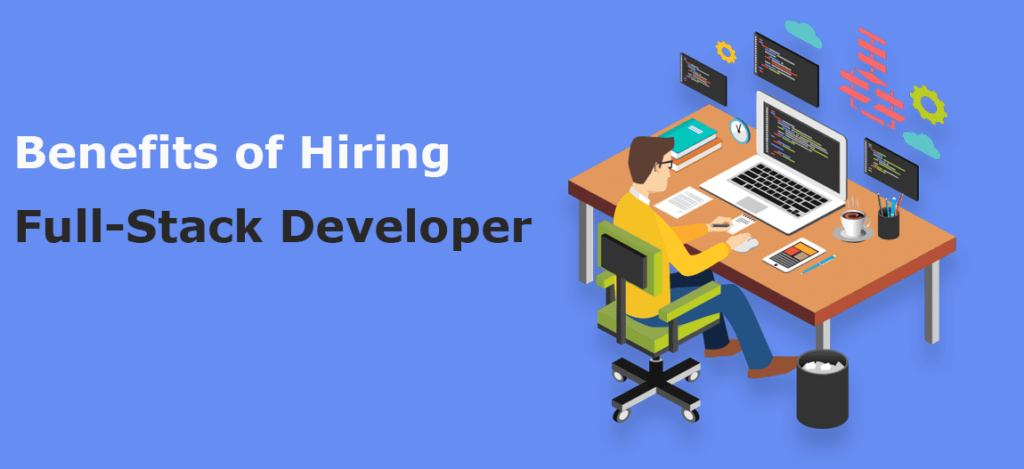 Budget Management
In the beginning, it might be difficult for a business owner to estimate the cost of a project. However, a skilled developer can precisely estimate the scope of work and the time required to finish it. This helps business owners budget and keeps project expenditures on track.
Effective Delegation
Business people wear multiple hats, but for most of them, software development is most certainly not their area of expertise. This means they need help in this area.
Hiring an individual specializing in this area helps proprietors work within their strengths and concentrate on the areas that require their attention. After all, they are CEOs of their firms, not HR or software development admins.
Relevance
Working with a competent and flexible software developer guarantees that business owners are aware of current tech advancements.
The developer may provide insight and recommendations for keeping software up to date and the knowledge to put product needs and changes into action.
Recruiting a software developer is an investment that pays off in the long run for organizations of all sizes, from start-ups and medium-sized companies to large organizations.
Save Time
Time is of importance for business owners. These business owners can be up and running quickly by hiring an experienced developer rather than an inexperienced one.
An experienced developer can evaluate any project and start working on it immediately instead of a novice developer who needs more time.
Specialization
Software can be, and often is, complicated. To bring a tech concept to life, you'll need a lot of information. An experienced developer can alleviate this burden by giving market insights and delivering a solution that satisfies the needs of its clients.
What Is the Difference Between a Programmer and A Software Developer?

Daily Duties
Computer programmers are all about code when it comes to their daily tasks. They spend most of their time building and testing new code, resolving issues, and simplifying code to make it easier to write and lower the risk of mistakes.
When determining how the end-user will interact with an application and its functional and security requirements, the best software developers spend more time looking at the bigger picture. They design the app and pass it on to programmers for implementation.
Job Prospects and Salaries
When deciding between the two occupations, money isn't the only thing to consider, but it is vital! The good news is that both positions look to have a lot of earning potential.
According to the Bureau of Labour Statistics, programmers made an average annual salary of $103,710 in 2021. However, due to corporations hiring overseas programmers, job opportunities for programmers are projected to shrink by 7% through 2026.
In 2021, the median annual pay for software engineers was $124,050, with the top 10% of earners getting more than $165,000. However, unlike programmers, the job outlook for developers is likely to grow by up to 24% through 2026.
Roles
There are plenty of blurred lines between computer programmers' and software developers' work in the IT field, and both titles are often used interchangeably.
Software developers are the tech experts who develop code real-time that makes apps and software function. The program in a variety of languages and checks for flaws to ensure that everything they develop works properly.
Computer programmers are more akin to the designers of a program or application. They're in control of the whole development process and constantly evaluate how the end-user will utilize their program.
Crafting Your Job Description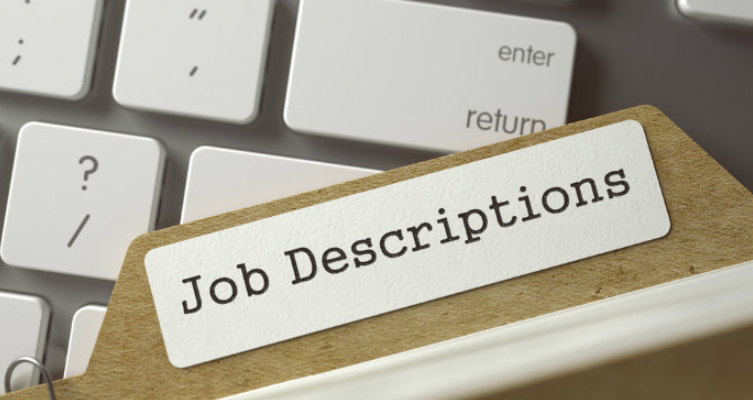 A job description provides an employee with a clear and straightforward reference to utilize as a performance guide. A supervisor can also use a job description as an evaluation tool to check that an employee is meeting job requirements. Follow these steps to craft a job description.
Perform a Job Analysis
This is the process of acquiring, evaluating, and interpreting data on the job's tasks that will provide correct job information, allowing a company to operate more effectively. The following are the steps involved in conducting a job analysis:
Interviewing staff to find out exactly what tasks they perform.
Watching how tasks are performed.
Having staff fill out questionnaires.
Gathering data on jobs from other areas, such as salary reviews.
The outcomes should be recorded and evaluated by the person who currently occupies the position and their supervisor. From here, they can make changes regarding abilities, knowledge, skills, environmental factors, and physical features.
Establish the Essential Functions
Once a job's performance criterion has been established, the position's essential functions must be identified. This will make it easier to accommodate the ADA (Americans with Disabilities) Act recommendations.
Organize Data Concisely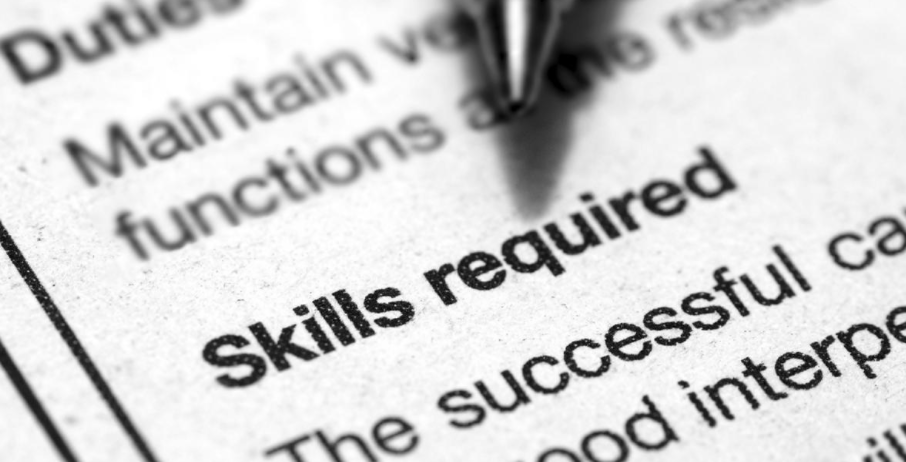 The arrangement of a job description varies from business to business. But job descriptions in one organization should be standardized in order to have the same appearance. Some of the entries to include in the description are:
Job title: Name of the position
Classification: Exempt or non-exempt
Salary Grade: Compensation level
Competency: Abilities, knowledge, and skills
Essential job functions: How the job is to be done
Work environment: Noise level, temperature, etc.
Physical demands: Bending, lifting, sitting, etc.
Expected hours of work: Fulltime or part-time
Education and experience: As per the job advertised
Additional qualifications: Certifications, industry experience, etc.
Disclaimer
It's a great idea to have a declaration stating the description is not intended to cover or contain a complete list of the employee's activities, duties, or responsibilities required by the applicant.
Signature Lines
The importance of signatures in verifying the job description cannot be overstated. They confirm that the job description has been authorized and that the applicant is aware of the position's functions, requirements, and responsibilities.
Finalize
A copy of the job description should be submitted to senior management and the position's superintendent. Before the final job description is approved, a draft offers the chance to evaluate, change, or remove any detail.
What Makes an Excellent Software Developer?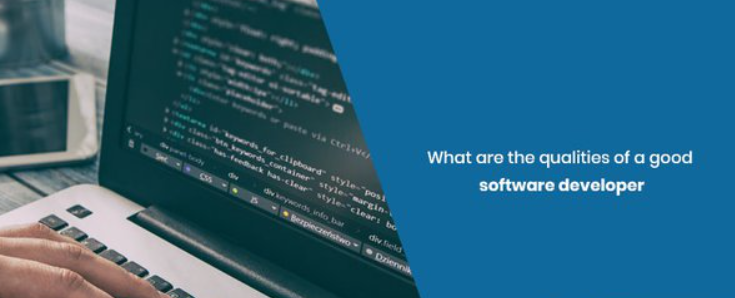 Creativity
Nothing is out of the question; brilliant software developers and coders should be able to think outside the box and be creative. However, they should know when to use existing software solutions to tech issues rather than reinvent the wheel.
Curiosity
Brilliant software developers are also superb problem solvers. Curiosity is required to tackle critical challenges, and the more, the better.
What makes life difficult for people? What makes it worth living? How can people access what they need? Also, what's missing that can make life simpler and better for people? These are some of the things a good developer should be curious about.
Open-Mindedness
Good software engineers should be open-minded. They are prepared to adjust their ideas after interacting with co-workers or learning new facts.
No one is all-knowing, and everybody on the software development team can come up with new ideas. Everybody should be open to new ideas and discuss them.
Passion
While you're passionate about what you do, you can do it better and with greater impact without putting in a lot of effort – even when it's required.
Passion for the job is the reason people are excited to wake up and work. It's also why connecting with others to build more impactful solutions is enjoyable yet straightforward.
Resilience
Software development, like most worthwhile undertakings, isn't always easy. As a matter of fact, most times, it isn't easy at all. Even if you've been a developer for over ten years, you'll still encounter challenges daily.
Being a developer entails a certain amount of risk. It's crucial to have the capacity to bounce back from setbacks and not be discouraged. You won't be a developer for long if this kind of frustration hinders you.
How to Hire a Software Developer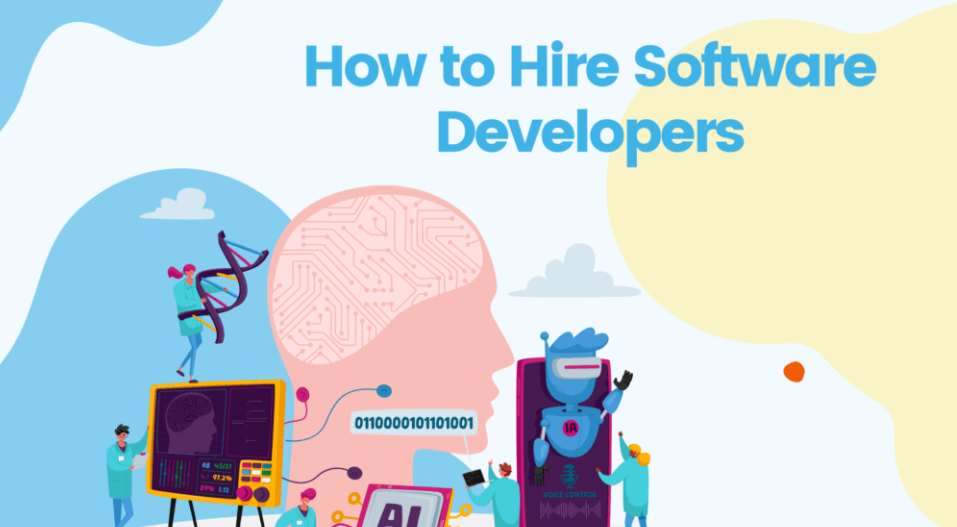 Identify Your Recruitment Needs
The more time you allocate to plan for your new hire, the better. The first step is to create a profile for each candidate. As a result, you'll need to spell out the skills, years of experience, and knowledge that the applicant will need.
Evaluate The Software Development Landscape
In this step, the objective is to evaluate the employment market and the levels of tech adoption to better understand market demand, the number of developers available, and how difficult it will be to recruit.
Compare Salaries
Steps one and two have narrowed down your search for a new developer proficient in Node.js and React.js. The next step is to look at salary expectations in other time zone (s) to see where your ideal candidate might be.
Check Candidate Availability
One way to do this is to look for the largest talent pool for your job description, which entails looking at the number of developers available in each area. You can do this by looking into market reports and statistics or utilizing a standard recruitment tool like LinkedIn.
Develop A Hiring Funnel
It's time to take a closer look at the hiring process. We understand how much you want your hiring efforts to pay off. However, there is no other method to develop this process effectively except taking your time and using a comprehensive approach.
Optimize Your Recruiting Process
This step seeks to figure out how to employ effectively (vetting process) and reduce hiring costs, which can be quite high. Because the demand for developers is relatively high, if your hiring process is too long, you risk losing applicants.
Final Thought
Hiring software developers for your business is recommended. It combines intuition, process management, and tech knowledge, meaning it's a complex task that requires a pro. Therefore, ensure you have an appealing package, and you'll definitely find the best developers.