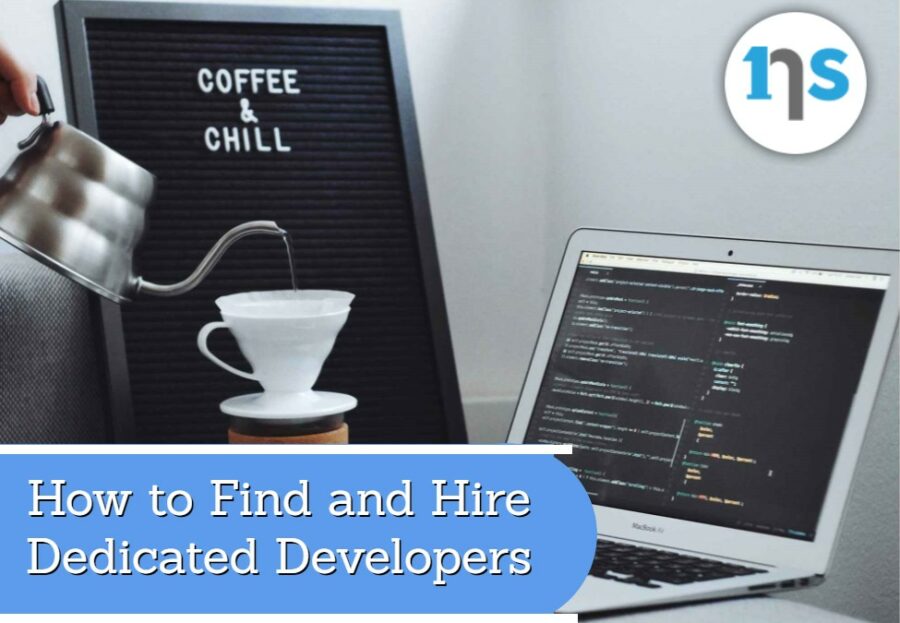 How to Find and Hire Dedicated Developers
Today, unlike in the past, outstaffing is more common for most organizations. This helps to bring in fresh ideas and for modernization of the existing solutions. Hiring dedicated developers is an excellent and cost-effective solution that allows an organization to minimize development costs, hasten the hiring process and get the best-dedicated experts for your project needs. Dedicated developers focus on only working on your project, which means they are more dedicated to the timely delivery of your software solutions. Go on and hire a dedicated developer today!
How Dedicated Software Development Works
The most common reason
why organizations hire dedicated software
developers
is due to a lack of local talent. The beauty of technology is the availability of numerous management and communication tools like Skype or Zoom that allow you to control the development process as you would with an in-house team. A dedicated team of developers can accelerate your software development process. Software architecture, DevOps, AI, and cyber-security (especially for eCommerce apps) are top-demand skills, making it more difficult to hire developers. Dedicated software development is where businesses hire a virtual team integrated into a client's project but working remotely from a vendor's office. Dedicated developers are found and employed by a vendor who recruits and tailors the dedicated developers' team to fit into the client's project. The software development company sources qualified candidates, but the client synchronizes the internal and external teams and establishes the workflow.
When You Should Hire Dedicated Developers
There is always a demand for dedicated developers and various reasons. Freelancers are often hired to complete a short-term project. The client's precise requirements and time frame define the client-freelancer relationship. The freelancers often work for more than one client at a time, which may affect quality. If you are torn between a freelancer or a dedicated software developer, you need to consider the following:
Dedicated Developer Vs. Development Team
A fully-fledged software development outsourcing company assigns a developer to complete a task or project and maintain quality. The developer also signs an NDA (Non-disclosure Agreement) to safeguard your information. A dedicated developer from a vendor assists you in
developing your product
and offers product support. Here are some pros of using a dedicated developer from a top web app development and mobile app (mobile application) development company.
Expertise
Quality & Commitment
Pricing
Security
Maintenance & Support
Availability
Development Team and Resources
Communication
Why Hire a Software Outsourcing Company?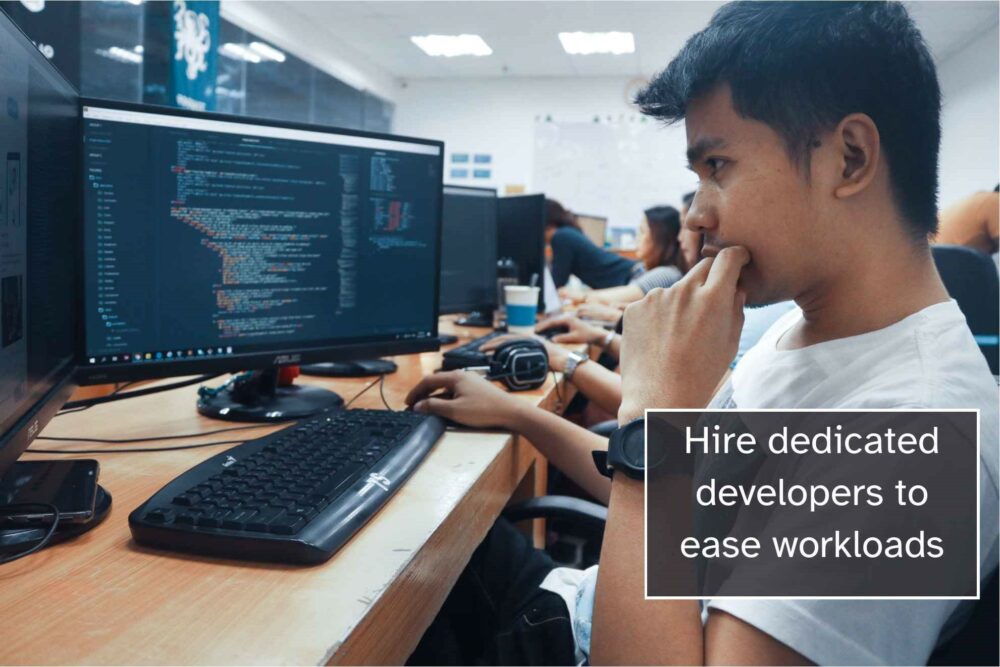 Hiring an outsourcing development service is significant for various reasons:
1.     Skills Shortage Compensation
The tech industry is very fluid, and there is always a new technology replacing the older one. With this abundance of resources, programmers can
upgrade their knowledge
and become experts in some technologies. An organization's in-house development team may lack the expertise and knowledge needed for a project. This is where you hire dedicated developers to compensate for your team's lack of knowledge.
2.     Unclear Scopes
When a project's scope is unclear, the software development might take a while to complete. By hiring a dedicated developer, you will accelerate the project. When you hire developers from countries with low labour costs like India, you avoid cost implications. The developers are paid a fixed wage for the worked hours. You can modify the project requirements as the remote developers make the project more flexible.
3.     Limited Scopes
When the project scope is limited, you need to hire remote developers. Hiring dedicated developers is the fastest route when you quickly add new functionality to existing software. As soon as the developers are done with the new feature, their job is over and make an exit. When your in-house team is overwhelmed with projects, you can hire dedicated developers to ease the workload. Assign the top-priority projects to your core team and delegate the other tasks to the offshore developers.
How to Find Dedicated Developers
Hiring dedicated developers is one thing, but where can you find them? Here are some of the places you can look for help
1.    Software Outsourcing Companies
When hiring dedicated software developers, software outsourcing companies are your best bet. These outsourcing companies act as go-betweens for
job-seeking developers
and clients looking for hires. These companies only hire people who make it past rigorous screen tests that prove their skills and efficiency. This saves you the hassle of going through an arduous candidate screening process.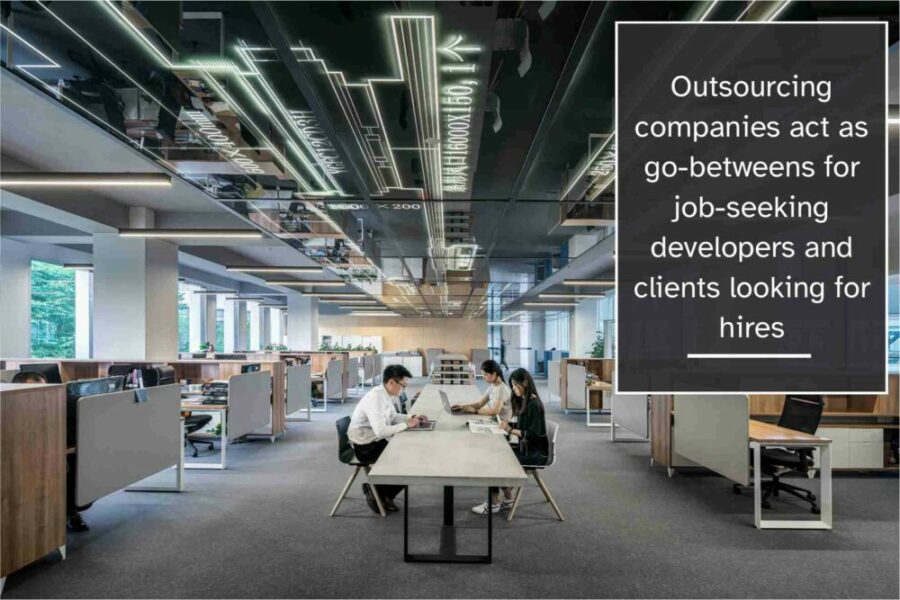 2.     Referrals
Ask other companies that have hired dedicated developers for assistance. The referrals, references, and testimonials from clients you get will be a significant help when recruiting. Consider the work done by the dedicated developers and look at the project requirements and see if they fit your needs.
3.     Search Engines
Use search engines like Google, Yahoo, or Bing to search for dedicated developers. The ratings and reviews of these results will give you a clue on their performance, whether high quality or not. You can also do a job posting on bidding websites and job boards.
4.     Conferences and Events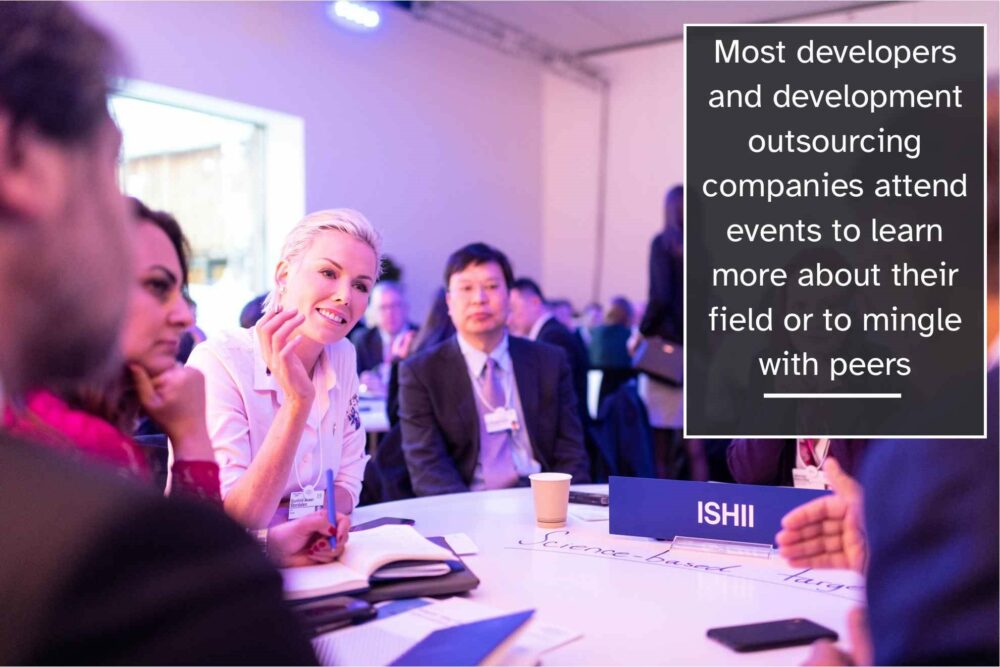 Attend tech events and conferences and build contacts from there. Most developers and development outsourcing companies also
attend these events
to learn more about their field or to mingle with peers. Talk to several developers and introduce yourself. You will make several contacts every time you attend an event that will come in handy when you need to hire.
How to Hire the Best Dedicated Developers
Once you have shortlisted the candidates, you need to assess and compare them. These are the top things to check in each:
1.     Portfolios
You can tell a lot by scrutinizing the software outsourcing company's clients and the type of projects done. You can also reach out to previous clients and get their feedback, from startups to more established enterprises.
2.     Compatibility
Some of your chosen candidates might be living in a different time zone from you. You must find out their bias on language and cultural barriers and the time difference.
3.     Expertise
The dedicated expert developers' knowledge of tools, technologies, and platforms reflects the company's expertise.
Top dedicated developers
are knowledgeable about the latest and best technologies, databases, tools, and languages used in software development. The company should have cross-platform iOS and Android mobile app developers, web application development experts, Graphic and Website designers, WordPress, and PHP coders.
4.     Agreements
Ask the software company to show you the contract that they sign with clients. Find out how the company operates before you sign any contracts.
5.     Money Guarantees and Security
The candidate needs to tell you what happens if the dedicated web design developers fail to deliver. Will they give you back your money in case of a copyright infringement, or who will pay when deadlines are violated? Will the dedicated developers work full time? Find out before you sign a final contract.
6.     Project Management and Work Conditions
Will your project have a project manager to control the dedicated developer's team? Will they use the Agile approach? If so, request an interview and determine how they intend to carry out the project and whether they intend to use any project management tools in web development. The working conditions are also crucial for a remote working relationship. Time differences and lack of equipment may slow the project's needs down. Ensure there is no communication issue due to a language barrier, and you must lay down your business needs, project roadmap, deadlines, budget, etc.
7.     Rates
Rates differ depending on the geographical area. The amount you pay a dedicated developer in the USA could be three times that of Eastern Europe. Find out how much the company will ask for before you engage them.
Qualities of a Dedicated Developer
The software outsourcing company that you hire dedicated developers from should consider candidates of the highest calibre. Here are some of the qualities dedicated web developers should possess:
·        Technical Expertise
Any developer worth their salt will have vast technical skills and understand various programming languages. They know the
best programming languages
to use for different tasks. And they write clear and straightforward code and use the recommended coding standards. They are professionals who use DevOps or agile methodology for productivity optimization.
·       Good Communication Skills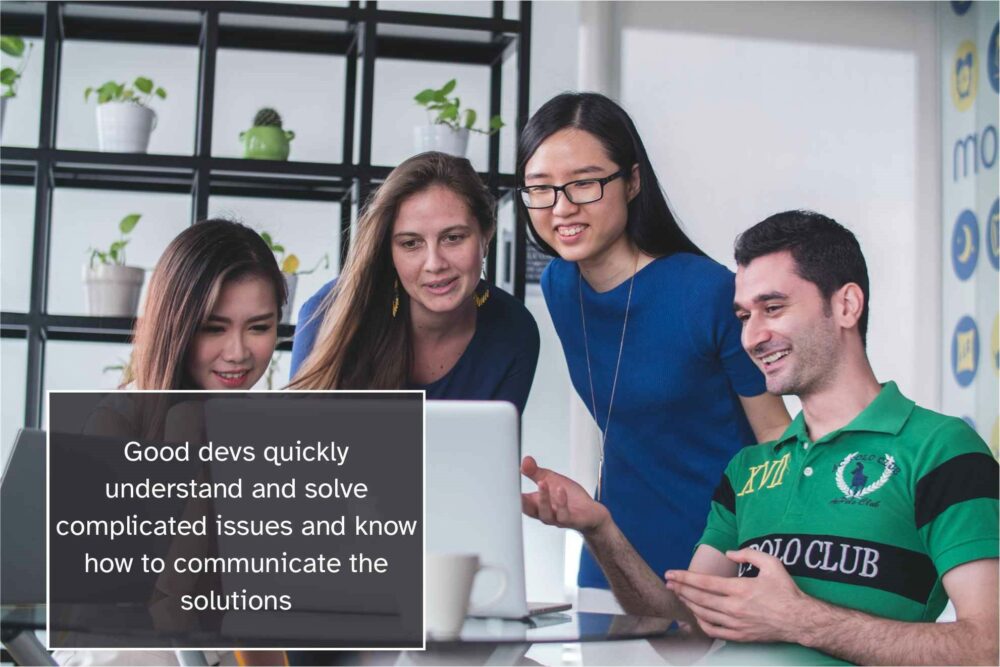 A good developer knows to ask all the right questions. They quickly understand and solve complicated issues and know how to communicate the solutions. Healthy team communication within teams results in practical solutions and processes. The evolution of information technology and IoT makes it easier to work together remotely. The use of tools like Google Hangouts, Slack, Zoom. Skype, etc., makes remote meetings possible within the team. Communication is vital to a great working relationship. With good communication we set goals, discuss opportunities, review processes, choose the most effective tools, and more. The product owner continually communicates with the developers and ensures regular communication is clear and accurate.
·        Good Team Player
Some people are excellent developers, but they retain this knowledge because they do not share it with their team members. Good developers share their
knowledge and expertise
to improve their team and make onboarding easy for new team members. When team members are stuck with issues, they offer their help, and they may also go a step further to impart knowledge on platforms like GitHub and Stack Exchange.
·        Focuses on the End-User
Any developer will follow instructions and ask no questions. A great developer will ensure they grasp the business case for each project they work on. This provides value to the organization and, more importantly, the end-user who should get an excellent user experience.
·        Fast Learner
New technologies are constantly emerging, and the old ones are evolving. Some developers might lag on the latest best practices and trends, unwilling to move with the times. Those who learn the latest trends and tools are ahead of their peers and work with more efficiency, accuracy, and flexibility.
·        Good Time Manager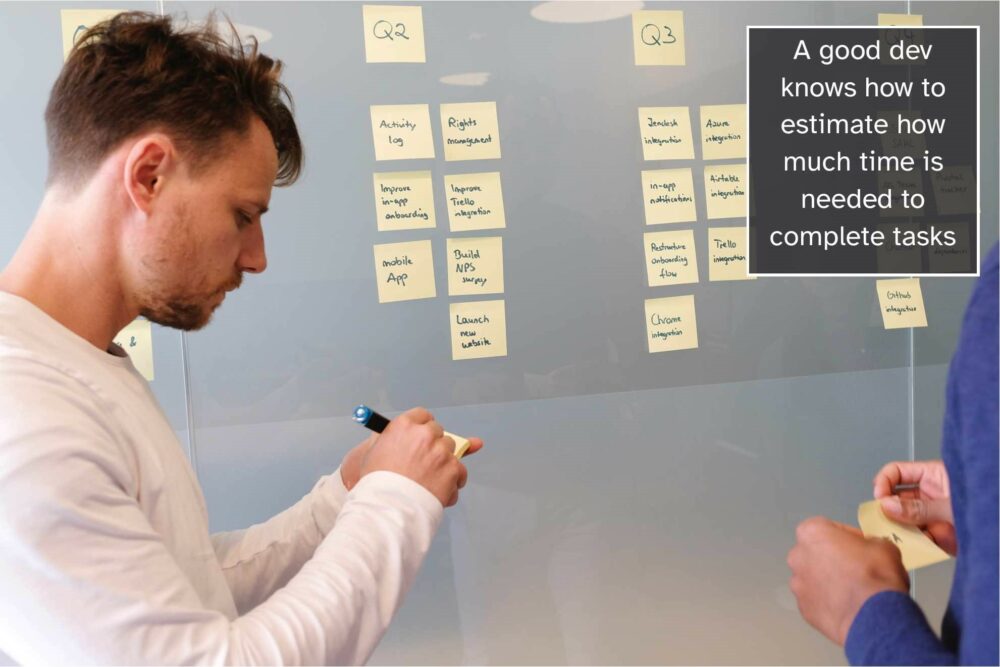 A good developer manages expectations from the stakeholders by knowing how to estimate how much time is needed to complete tasks and delivering or over-delivering on their promises. This can only be done by good time management.
·        Confidence
Sometimes a developer might encounter a problem they can't solve. Exceptional developers enjoy challenges and look for new ways to solve the problem.
·        Detail-Oriented
A
detail-oriented developer
is keen to notice issues and solve them before they escalate into more significant problems.
·        Commitment to The Set Goals
Every team must have clear and easily achievable goals. Before you make any short or long-term plans or sharing tasks, ensure that everyone knows what the end game is. The team needs to believe in each other, and developers must strive to keep committed to the set goals.
Conclusion
Hiring dedicated developers ensure that you build an excellent software solution. Dedicated developers, unlike freelancers, dedicate their time to your project from start to finish. You can choose to go through screening candidates or outsource to a software development or mobile app development company. Take the important step and hire a dedicated developer today!