Hire Angular Developer and deciding to build your web app using Angular is a good decision if you're looking to design on a tech that isn't becoming obsolete anytime soon.
Despite the fact that Angular is such a renowned framework, there is still a shortage of professionals who use it. This can be attributed to the framework's steep learning curve compared to other libraries such as React.js or Vue.js.
Note that hiring an Angular developer on your own is a hands-on procedure requiring substantial knowledge about software development. Obviously, the last thing you want is to hire developers when you don't know what to look for.
What Is Angular?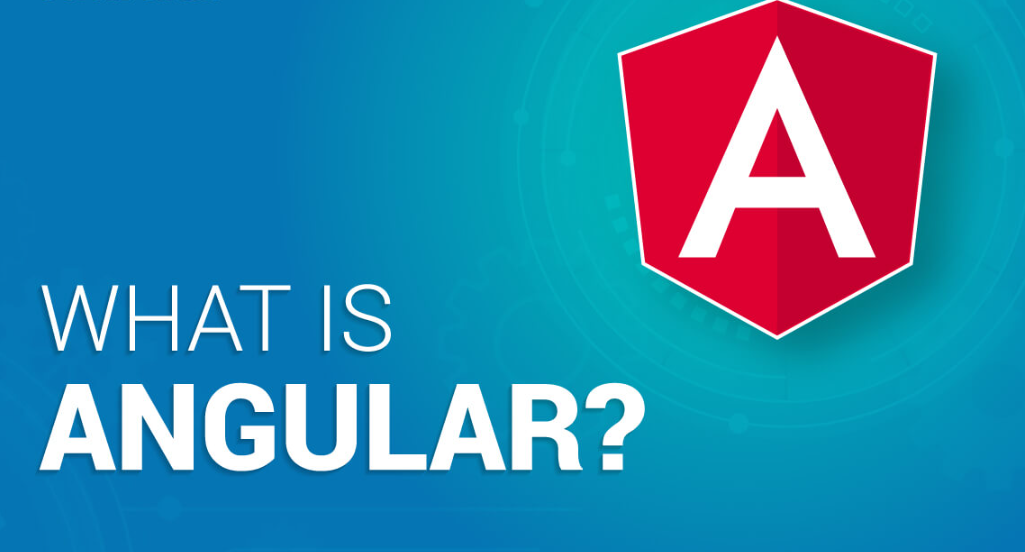 Angular is a web app framework designed by Google's Angular development team. Although it began as a pure front-end platform, it's now a platform for creating web and mobile apps. However, in 2015 it was overhauled to what it is today.
Unlike AngularJS, Angular is written in Typescript, a superset of JS (JavaScript). Typescript offers several benefits, such as identifying errors early and some maintenance benefits, such as better intelligence when working on VS code.
Angular is an opinionated framework meaning it requires specific guidelines and styles that developers need to follow to the latter while using it to develop apps.
Differences Between Angular and AngularJS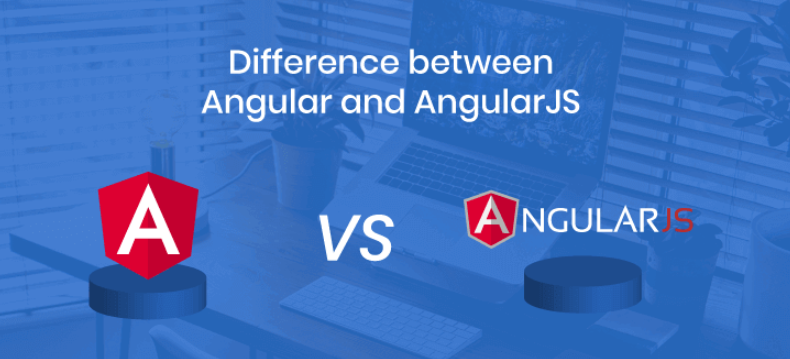 Complexity
Learning Angular and using it in front-end dev is difficult because there are several guidelines you need to know. On the other hand, it is pretty straightforward to learn AngularJS.
Design
Angular has an SV (semantic versioning) system that enables it to provide new versions regularly. Angular JS, on the other hand, is supported, but it will no longer be developed.
Development
Angular JS was built by Google's Angular team, whereas AngularJS was created by two software engineers, Adam Abrons and Misko Hevery.
DI
Both Angular and Angular 2 utilize DI (dependency injection), albeit in different ways. Angular, for instance, uses constructor tasks, declarations, and providers to offer a tiered DI (dependency injection) platform.
In AngularJS, on the other hand, dependency injection is integrated into controller functions, directive declarations, and a couple of link tasks.
Expression Syntax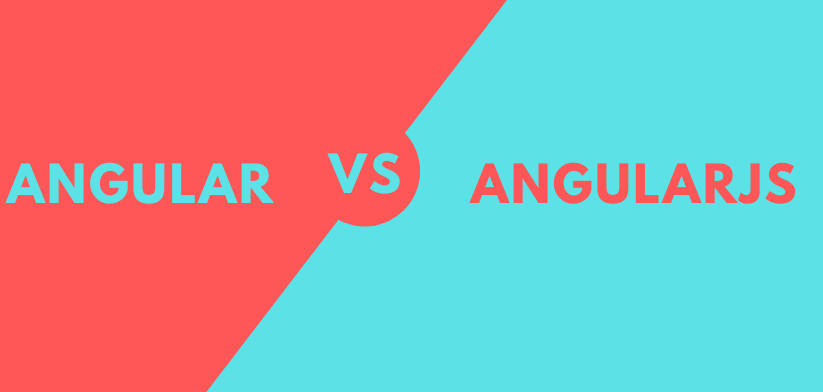 Angular is hands-on compared to AngularJS when it comes to data binding. Data binding an event or property in Angular 2 requires a developer to recall the correct ng. directive.
The correct ng. directive in Angular is connecting an event or property using AngularJS. But, in Angular, binding an event is done with (), whereas binding property is done using [].
Management
Thanks to their form factor, Angular projects are easier to oversee compared to AngularJS projects. This will come in handy when dealing with larger apps.
Mobile Support
Angular offers mobile development support, but AngularJS doesn't. Unfortunately, this makes AngularJS seem a bit old-fashioned in this day and age.
Performance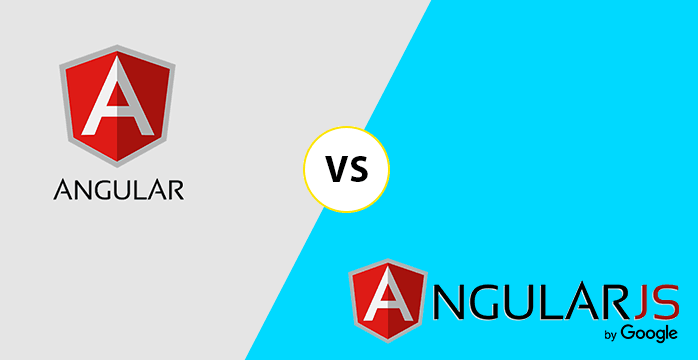 Angular is relatively faster than AngularJS. In fact, developers consider Angular applications to be up to five times faster than AngularJS apps if built correctly.
So why is this the case? As more complex apps are built using AngularJS, two-way binding, which made this platform common among web developers, has become its undoing.
AngularJS uses a breakdown cycle to compare each scoped variable's past value to implement two-way binding. Due to the operation, if this breakdown cycle is random, checking might proceed undyingly as the size of the app increases, which affects the app's performance.
Angular, on the other hand, has a fluid form factor that pinpoints changes through unidirectional data flow, which makes applications run faster.
Programming Language
Angular is written in Typescript, while AngularJS is written using JavaScript. Typescript is a JS (JavaScript) superset that allows for fixed typing in the development phase.
AngularJS uses static typing, which helps with efficiency and handing runtime problems. However, this makes AngularJS unsuitable for larger and more complex apps.
Testing and Tools
For app development and testing for issues, AngularJS employs 3rd party JS tools such as Webstorm. However, Angular uses CLI in app development. The difference here is that using CLI ensures that testing is more accessible and takes less time.
What an Angular Developer Does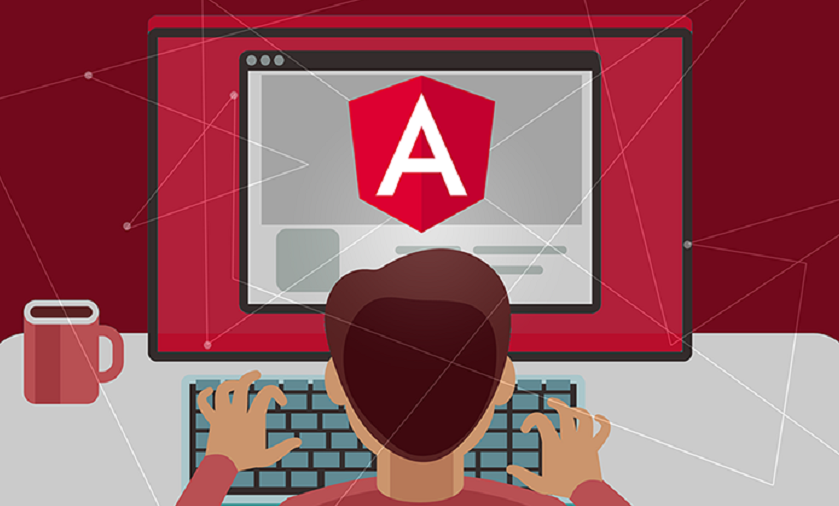 The brief answer is that Angular developers are JavaScript developers, and their area of expertise is software engineering. They can design and develop user interface services from the ground up, meaning they'll be instrumental in your company's success.
Angular developers will focus on developing and connecting virtually everything within the software structure, including different components and modules. However, there is a host of responsibilities associated with Angular developers, including:
Developing high-end apps and software
Enhancing application or web performance regularly
Fixing bugs
Front-end development services such as developing whole, high-quality user interfaces in the form of desktop, mobile or web applications.
Restful API
Staying up-to-date with up and coming technologies
Testing units
Using external API and data sources
Using programming languages such as CSS, HTML, and JavaScript
Working alongside back-end developers to boost functionality
Which Are the Essential Skills Needed to Hire AngularJS Developers?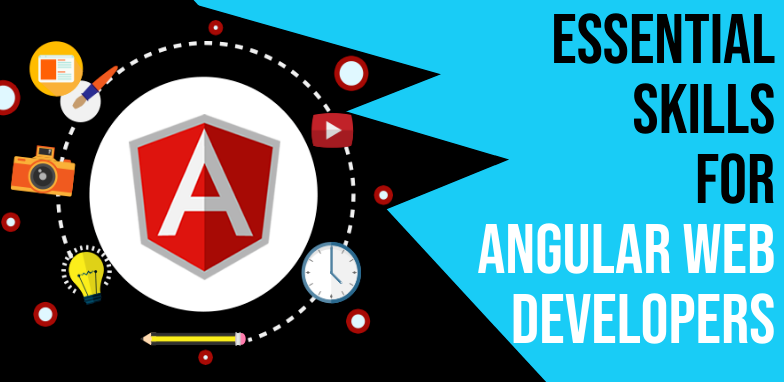 Angular CLI
Angular CLI is the most widely used package, which is perhaps the first package that should be installed with NPM. Angular CLI makes things simpler when a developer wants to write code to change an app. It ensures that the app will stick to best practices.
Understanding Angular CLI has numerous other benefits, such as customizing an existing app, error-free functional code-base, and less time consumption. This is why it's regarded as one of the most vital skill sets for an AngularJS developer to have.
NPM (Node Package Manager)
NPM is one of the must-have skills for every web developer to install a couple of client-side web development packages. NPM is the primary tool used in the installation of Angular.
Therefore, it's mandatory that an Angular developer understands how to install multiple NPM (Node Package Manager) packages including non-Angular packages.
RESTful API Interaction

Incorporating RESTful APIs comprises HTTP requests to enter, salvage, update and delete data. When you recruit an Angular front-end developer, keep in mind that they possess skills and experience in RESTful APIs and how to apply them effectively.
In layman's terms, RESTful API is an app programming interface that checks the restraints of REST architectural styles and networks with the web services.
Responsive Design
Thanks to modern-day development, the web uses plenty of devices other than PCs. Therefore, it's vital to design web apps that can work well with other gadgets such as smartphones, smartwatches, tablets, etc.
As a result, sound knowledge of responsive web app development is a crucial skill for full stack developers such as Angular developers.
RxJS
Although RxJS is a reactive programming library, it's combined with Angular. This library comprises observable streams that allow you to perform everyday tasks such as HTTP data requests. So it's crucial that any AngularJS developer understands this library.
Soft Skill Knowledge
A professional and experienced Angular developer must possess both technical and soft skills since these skills are crucial for developing the perfect web application.
Lack of communication also impacts the development process, so it's a vital skill for communicating well with team members and avoiding issues due to miscommunication. Prior to recruiting an Angular developer, ensure they have the necessary soft skills.
Version Control
Version control is the process of tracking and managing changes to source code. It's risky to work without source code management, even when developing basic applications.
Similar to Typescript, which allows the developer to refactor code, version control helps them experiment with new coding techniques and features.
If a developer is experimenting with a portion of the code and it fails, they can revert to the previous version of the code. So they can experiment with the code without the fear of losing existing code. This makes version control a crucial skill for a developer to have.
What Are the Benefits of Hiring an Angular Developer?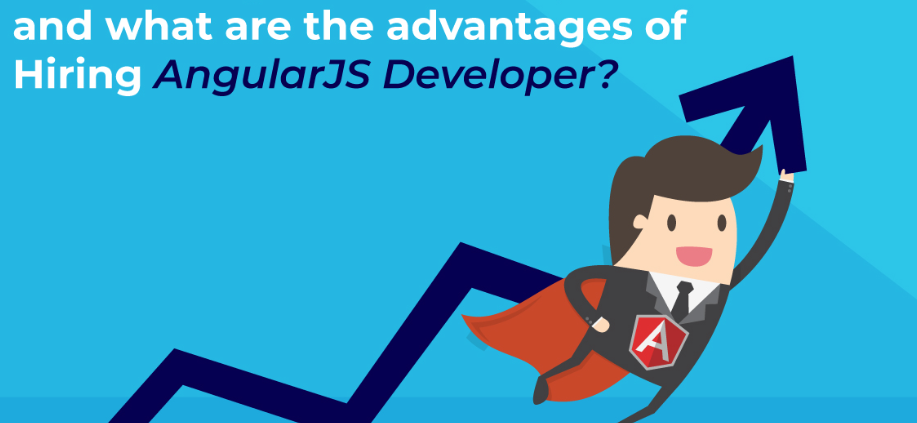 Angular Developers Are Aware of Latest Tech
Hiring a development company ensures your projects have advanced features built-in. What's more, Angular developers are aware of the existence of new tech trends that can help deliver the most competitive app or software for you.
When you recruit Angular developers for project management, ensure that they understand the latest technology based on your wants and specifications.
Cost-effective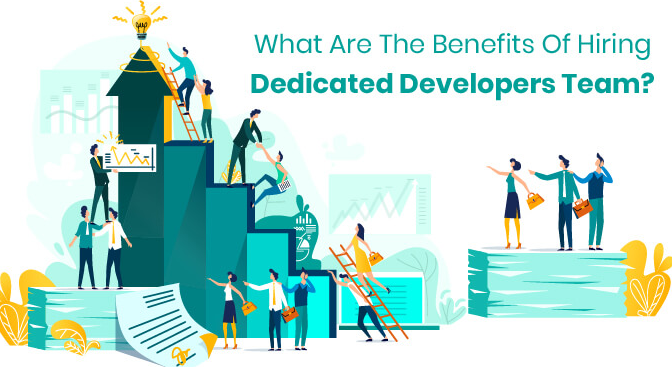 Do you need a feature-rich and top-notch web or mobile app with a restricted budget? If so, Angular is the most suitable platform because it's cost-effective.
The cost of building an app or website is very cheap if you pick Angular developers with matching skills. There are plenty of dedicated Angular developers out there who possess in-depth knowledge but still offer affordable rates.
Effective-Communication
Communication plays a crucial role when you hire a developer. Hiring a developer becomes a difficult undertaking without effective communication. This will most definitely bring about unexpected and unpleasant situations.
Most Angular developers have mastered comms skills and understand how to communicate with their employers. But if you hire an Angular developer, ensure they finish all your projects the way you want, which is only possible if they communicate effectively with others.
Experience and Skills
Angular developers are skilled and experienced when it comes to front-end development. They possess in-depth knowledge of the platform itself and its language, Typescript, making the development process easy and effective.
With a comprehensive understanding of Angular, it's also crucial to possess knowledge about the adjacent technologies such as Webpack for implementing asynchronous tasks.
Fast Process Understanding
Dedicated angular developers can easily understand projects. It's crucial that a developer understands the entire process for the desired results depending on your project's needs.
No Time Zone Barrier
Most angular developers are available 24 hours a day, seven days a week for your projects, and they can work on them as per your country's time zone.
However, when you hire an Angular developer, ensure to oversee the entire development phase using their time zone. So whether you're in India or the USA, you really don't need to worry about time zones when working with most Angular developers.
Timely Results
Thanks to the budding tech sector, Angular developers can adopt change and enforce new techniques in order to deliver successful projects on time. While building software, a developer needs to consider user experience and the goals they're trying to achieve.
What Language Do Angular Developers Use?
CSS and HTML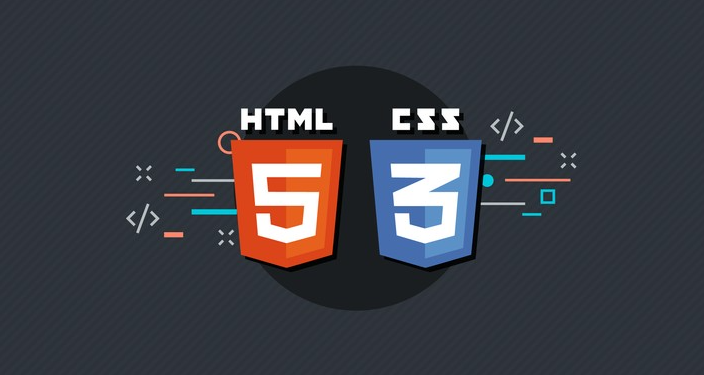 Since CSS and HTML are essentials for web development. It's vital that an Angular developer has the knowledge and years of experience working with both these languages.
This expertise helps the developer to develop web apps more quickly. Angular offers the rudimentary building blocks for creating a usable web application. However, the app still needs to be rendered in the browser using CSS and HTML.
The developer can come up with eye-catching interfaces with Angular, but fundamentals help them reach further places to achieve a tweak. Angular also has a JavaScript console, perhaps the best developer tool that allows developers to edit CSS or HTML and see the changes live.
JavaScript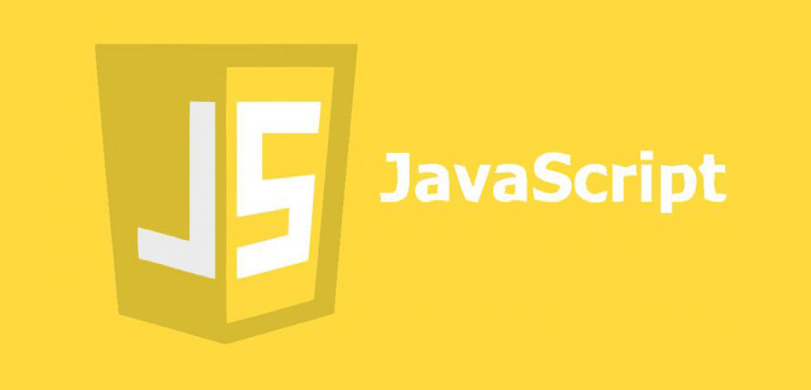 JavaScript is the primary language of a front-end developer. The languages mentioned above, CSS and HTML, are intended to style the presentation or UI of a browser page.  Java, on the other hand, takes care of the function.
For instance, if a developer wants to build an exclusive web or app for your business with several features such as audio, high-quality animation, and videos, they need the help of this programming language to effect all these interactive features.
Typescript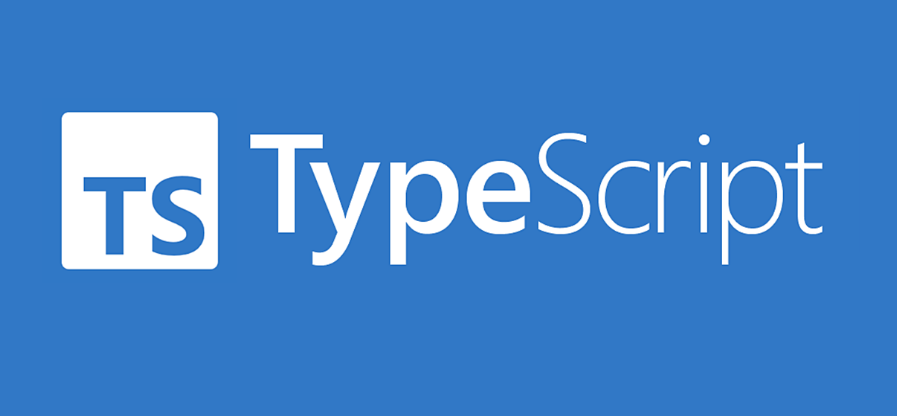 A majority of front-end single-page applications are conventionally written in JS. Typescript is a superset of JS which helps a developer write error-free codes.
It's ideal for Angular developers to come up with code on Typescript, especially when building apps. Typescript can boost the team's productivity thanks to code refactoring, strong typing, and extensive enterprise application development.
Should You Hire a Full-Time or Freelancer Angular Developer?
Full-Time Angular Developer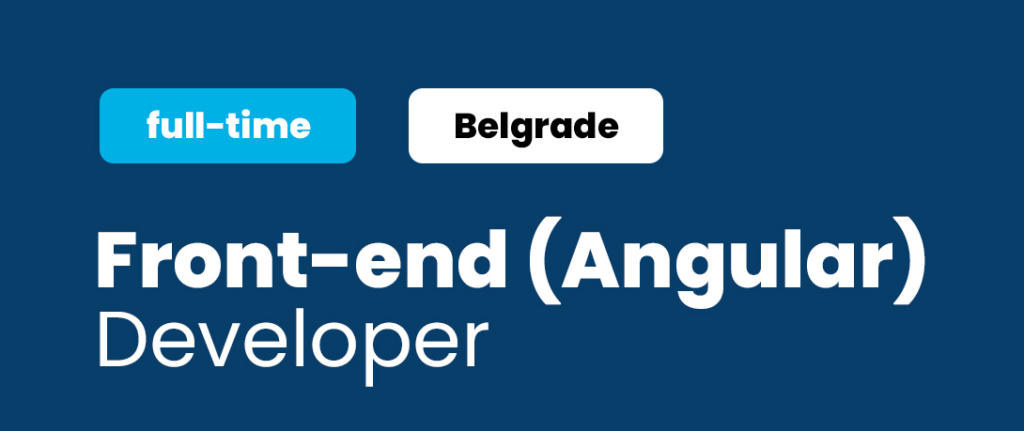 The average cost of hiring a full-time Angular developer can rise to $4000 for large organizations and about $500 for SMBs and start-ups.
This cost comprises creating the Angular development job post, distributing the job listing via job platforms, interviews, social media advertisements, etc.
This means that hiring a full-time developer isn't always possible, especially for SMBs or start-ups trying to achieve an ROI. Also the hiring process of a full-time developer means you should have a registered premise and pay for overheads.
The long recruitment process is disruptive and the pricing is a bit on the higher side. If it fails, you'll have wasted cash and time, meaning you'll have to repeat the whole process.
Freelance Angular Developer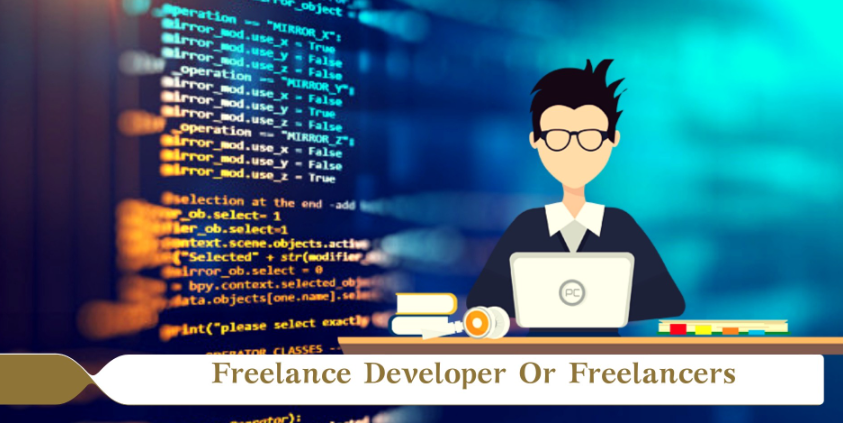 Freelance Angular developers are more affordable because you pay them per project, and you can make the developer a team member.
Some of the drawbacks include a difference in time zones, failure to cross-check the developer's credentials, and the developer's unavailability sometimes. This means that you can't oversee the quality of their output as much as you'd like.
The bottom line here is that full-time developers give you the luxury of working on more than one project at the same time or just finishing more tasks in a given time frame.
However, if you wish to work on one project followed by the other, a freelance Angular developer is your best bet. So the choice between a full-time or freelancer Angular developer comes down to your needs and preferences.
How to Find Angular Developers

Now you should have a relatively good idea of how to pick and verify Angular programmers. But where do you find these talents? Well, there are many ways to go about this, including:
Popular Online Job Portals
There are plenty of online job portals that enable you to boost your outreach with both free and premium job listings. Some of these job portals include Freelancer, Toptal, and Upwork.
Referrals
Referral programs are a well-designed way of enhancing your talent pool. You can gift people for referring prospective developers, but only when they land the job.
SEO (Search Engine Optimization)
With SEO (Search Engine Optimization), you can come up with valuable web content which can bring Angular developers to your site thanks to organic search results.
Social Media
Do you have social media accounts for your business? Are those social media accounts active? Do people know your business is doing or has been doing great things with Angular?
Posting your triumphs on social media will attract talent because people are always online. This means they'll check out your pages to learn more about what you do.
Webinars and Other Online Events
Webinars and any other online events are a great way to share knowledge and position yourself as a pro in a specific field. This, in turn, will attract talented programmers.
Top 10 Platforms You Can Hire Angular Developers
1. Authentic Jobs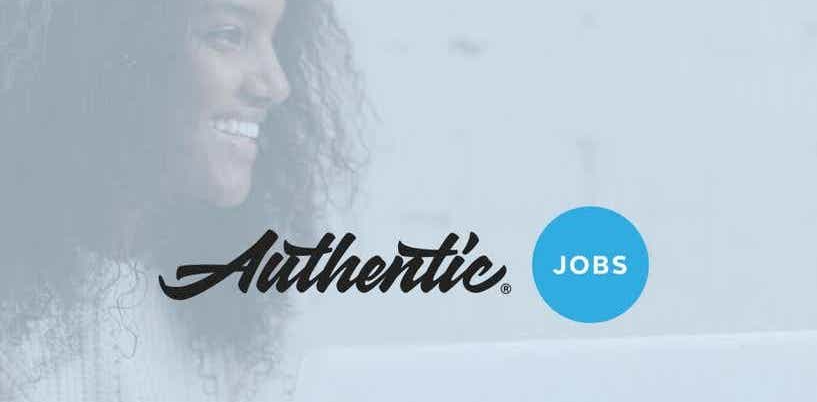 Authentic jobs.com is a really great platform to help you find developers. This platform is basically made to hire both full-time and part-time developers. Therefore, you'll most likely find an Angular developer that matches your needs and preferences real-time.
2. Dice
Dice is very similar to Hired.com, and it's quite easy for you to post a job on this website. So if you're looking for a place to find development talents, this is a good place to start.
3. Freelancer
This is perhaps the most common platform for anyone looking to hire a freelancer. There is a variety of developers you can find on this portal, including those who deal in banner design, data entry, Android mobile applications, PHP, etc.
4. Gigster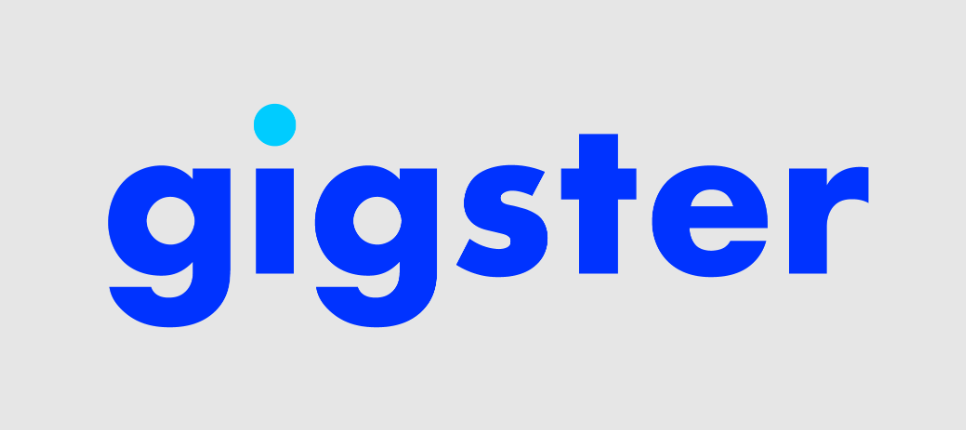 Gigster is another top-notch platform to search for candidates. This allows you to build applications faster. This platform offers you impressive outcomes quickly.
It's also a great place if you're looking forward to recruiting an Angular developer. The firm is synonymous with big USA firms like HP, Nike, and Prudential Inc.
5. GitHub Jobs
GitHub Jobs is a dedicated platform you help get your projects done. There are several technologies for which you can recruit a remote developer, including Erlang, JavaScript, Python, Ruby, and Scala, among others.
Also, if you're looking to hire an Angular developer, GitHub Jobs is an excellent place to check. It's easy to use, and all you need to do is post the position and your location. Then your listing will be published, and you'll get the best talents for your project.
6. Guru
Guru can be a very good online platform to check if you're looking to recruit an Angular developer. The reason why we've picked Guru is because you pay for the milestones achieved as opposed to the entire job.
This kind of payment system makes it easy for you to get your projects done well and delivered on time. You can take the completed portion of the project and approach another developer anytime you're dissatisfied. This creates a fair playing ground for you and the developer.
7. Hired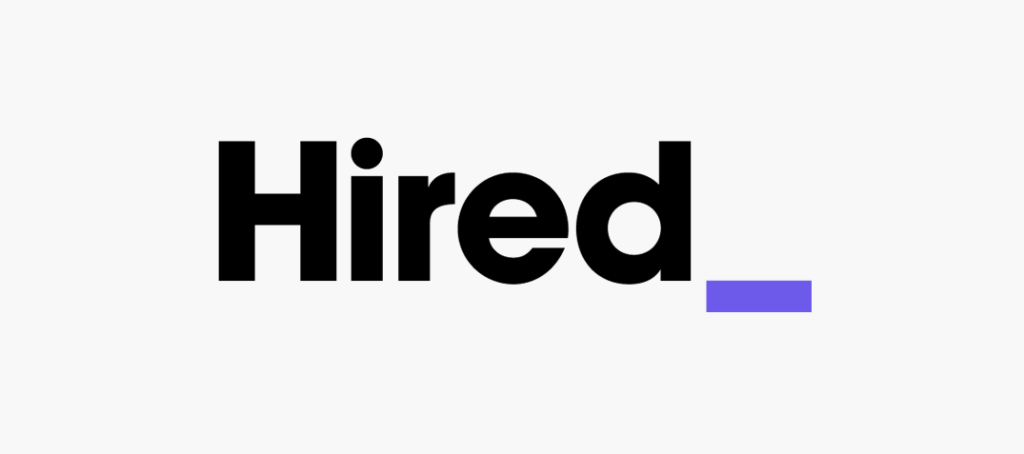 As the name suggests, Hired.com is a platform for developers to get jobs themselves. This means that you can hire developers per your needs and preferences with ease.
There are various technologies for which you can recruit a developer on Hired. Some of these technologies include Node.js, React.js, Vue.js, etc.
8. People Per Hour
Over 750,000 businesses depend on People Per Hour, while the number of freelancers available on the site exceeds 1.5 million. These are decent numbers meaning you can trust this platform to match you to promising talents.
So if you're looking for a place to find Angular developers, this might be it. This online job platform has been mentioned on BBC, Financial Times, Forbes, etc.
9. Toptal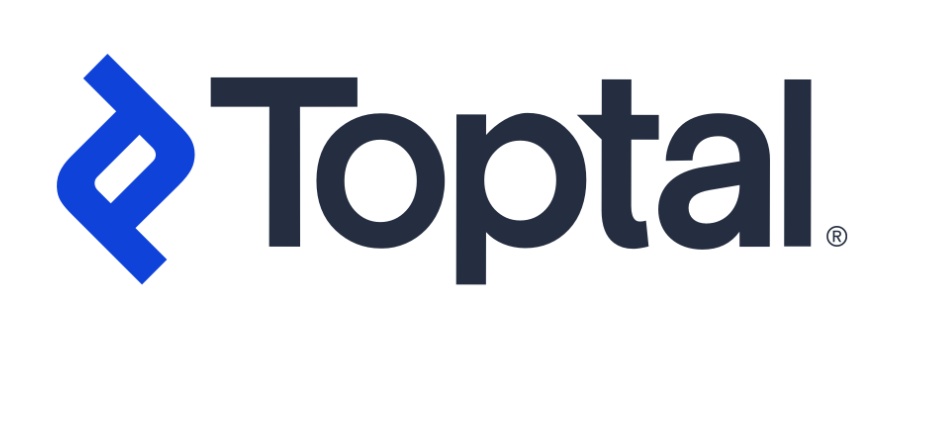 Toptal is one of the most common websites for outsourcing Angular developers. So if you need to hire an Angular developer, Toptal is a great place to start.
This website is a great tool that links business consultants, web designers, and developers to the different businesses that need their services.
10. Upwork
Upwork is another really good platform with a reputation similar to Freelancer.com. Upwork provides you with a variety of professionals. So if you're looking to recruit an Angular developer, Upwork might be the best place to look.
Final Thought
All in all, Angular developers are a vital part of the digital life of a company. They make web apps functional and structured. The market for these developers is growing, and you can find many of them in the pool. It all comes down to finding someone who matches your needs.