Node.js is one of numerous software developers' fastest evolving open-source platforms. Many startups and established businesses are adopting Node.js to analyze a wide range of restful API services and offer support for real-time collaboration gadgets, chatbot development, and sophisticated IoT devices. Are you looking to hire Node.Js developers? Read on for tips to help you hire the right team for your web development projects.
What is Node.js?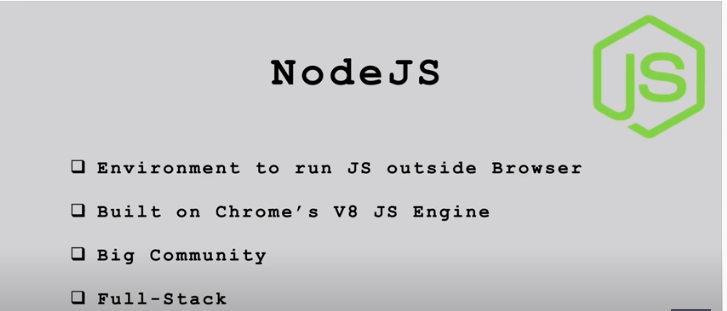 Node.js is a JavaScript runtime, cross-platform, and open-source environment that implements JavaScript code outside a web browser. Node.js allows developers to run server-side and use JS to generate compelling web page content.
One of the best things about Node.js is that it streamlines web application development within JavaScript, allowing software engineers to develop an application's front end and back end using one programming language.
This platform facilitates the development of web servers through JavaScript and different modules that manage various types of functionalities. Unlike ASP and PHP, Node.js is non-blocking, runs single threads, offers memory efficiency, and supports asynchronous programming.
What is the Difference Between Node.JS and JavaScript Programmers?
Full-stack developers use both Nodejs and JavaScript for programming. However, there are differences between the two, as we will see below.
JavaScript only runs on the browsers, while Nodejs allows users to run JavaScript off the browser.
While JavaScript is a programming language used for scriptwriting on a website, Node.js is a JavaScript runtime environment that allows users to run it on the server-side.
JavaScript is usually used on the server-side, while Nodejs is used on the client-side.
JavaScript can implement HTML and work with the DOM, but Nodejs cannot implement HTML tags.
Node.js features V8 as the JS engine that examines and runs JavaScript. On the other hand, JavaScript facilitates front-end development.
JavaScript can operate in various browser engines such as Firefox's Spidermonkey and Safari's JS core.
Some of the popularly used JavaScript frameworks are RamdaJS and TypedJS. When it comes to Nodejs, some of the standard modules include Lodash and Express. All these modules should go in through the npm.
What are the Requirements to be a node JS Developer?
Nodejs developers set up and manage network applications. They control the transfer of data between users and servers, link applications with other web services, and backend development. Further, they support front-end developers by accommodating web-based apps.
To thrive as the best Nodejs developer, individuals must have an extensive understanding of our Node projects, angular services, and up to five years of experience working in a development company.
Top Nodejs developers are people whose skill generates fast, stable, and secure data transfer between end-users and servers. While Nodejs project requirements may vary based on the company, here are some essential ones.
A bachelor's degree in information science, computer science, or in a similar field
Proper knowledge of libraries, web stacks, Java, and frameworks
Excellent time management and organizational skill
At least two years of experience working as a Nodejs developer
Proficiency in front-end technologies such as CSS3 and HTML5
Excellent problem solving and analytical skills
Excellent interpersonal, collaboration, and communication skills
Willingness to work on emergency web app issues outside of regular working hours
Steps in Hiring a Node.js Developer
Choosing the right Node.js developer for your business needs can be daunting. Here are tips to ease the process.
· Define Your Needs
Describe your vision for your application as clearly and precisely as possible. Doing so helps you highlight requirements that will help you, target developers, with the relevant skills, besides sufficient experience.
Choose a developer who is conversant with Scrum and Agile methodologies, knows front-end technologies, and has robust experience working with Github and Git, and awareness of your niches, such as fintech or eCommerce. The developer you choose should also be conversant with NoSQL, relational, and MYSQL databases and asynchronous programming.
· Determine the Ideal Solution
Once you are armed with an idea, search for a Node.js developer based on your budget. There are various options you can consider, which include:
Freelancers
In-house employees
A development agency
An online application building tool
Hiring in-house employees can be a good idea because their expertise will always be within reach to help solve problems as they arise. Still, hiring a new employee can be risky and costly. To complete the equation, you will need to collaborate with other experts, such as a quality assurance specialist or project manager. The hiring process can be time-consuming, and starting projects may take time.
Should you Hire a Development Agency or Freelancers?
Money is a critical factor to consider when hiring Node.js developers, depending on the length of your project. If yours is a short-term project, hiring freelancers would be cost-effective. However, a development agency would be ideal if you have a long-term project.
Remember, development agencies can be costly initially, but they will assure you of developing a high-quality application that will serve you accordingly. Further, the ideal development team will help maintain the application beyond the initial development process.
· Analyze Potential Node.js Developer's Previous Projects before Hiring them
Determine what a potential Nodejs development company or freelance has done similar to your project. Go through their website and analyze their previous clients and projects. You can also request written recommendations to gauge their ability to execute projects satisfactorily.
· Interview Potential Node.js Developers
The interview process can be challenging if you lack a sufficient understanding of Node.js. In this case, consider collaborating with an experienced technical expert who will help you conduct the interview.
· Test Potential Nodejs Developer's Technical Skills
One of the most effective ways of choosing the right candidate is testing their technical skills practically. Involve them in one of your ongoing projects or allocate a specific task. Doing so will help you understand their work ethic and ability to meet deadlines.
Skills Required to Hire Node.js Developers
Here is a list of essential skills that the ideal Node.js developer should possess regardless of their experience.
· Node.js Architecture
The ideal developer should understand that every thread doesn't have to execute client requests. The result depends on the formation of the single-threaded event loop model. Nodejs features an event-oriented design. Using it allows Node.js developers to manage numerous client requests at once.
· Installation of Node.js
Installing Node.js is simple. The latest version is available from Node.js' official website for download. Once you install Node, assess the system set up and start working immediately. To use Node.js, make sure your experienced developers use at least 4 GB of RAM.
· Node Package Manager
Node.js comprises pre-designed libraries with their code to enable various functions. NPM makes installing and implementing the correct library easy, making the web development process smooth.
· JSON Files
Node.js developers must create JSON files that comprise essential dependencies and packages data. All you need to do is launch and review them whenever necessary.
· Database Management
Database management is one of the most critical skillsets for entrepreneurs interested in building business applications that contain large amounts of data. Managing various databases and incorporating different data sources directly is a crucial skill for Node.js development services. Ensure the potential candidate can manage database security.
· Time Management
Apart from technical skills, time management is vital. Many developers need time management skills because they work on different projects simultaneously. As a result, they must master the art of prioritizing their roles and meeting deadlines.
· Error-Management Skills
Ensure the web developer understands the details. For example, they must know when to crash and log an error, when to retry, and when to continue. Error management is a crucial skill for any would-be Nodejs developer. Syntax manipulation and troubleshooting are some of the fundamental error management skills that developers must be conversant with.
· Knowledge of Asynchronous Programming
An open-source or JavaScript developer should have a proper understanding of asynchronous programming. Remember, Node.js involves non-blocking. Asynchronous input/output reduces the waiting time for requests, improving the UI/UX design. In the end, developers can complete multiple functions simultaneously, making them more productive.
· Understanding of Front-end Technologies
Front-end app development is more than what end users see. As a result, having a clear understanding of front-end technologies is crucial.
Interview Questions for Node.js Developers
Before attending a Node.js interview, you must be well prepared for the interview. Here are some of the frequently asked questions (FAQs) you can expect and how to answer them best.
· Explain the Different Types of API Functions in Node.js
The core types are synchronous, non-blocking, and asynchronous blocking functions.
· Define the Package.json File
It's a manifest application file that comprises a project's metadata where package properties are defined. A versioning system executes and tracks it.
· What does a Package-lock.json Contain, and where Should you Keep it?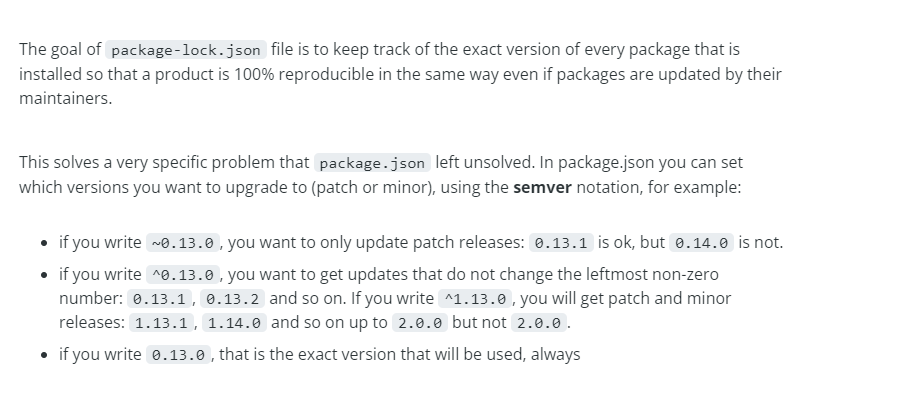 Developers should always keep the package-lock.json in an archive. It contains tree dependencies, and versions of each package are listed clearly. The application is created on a build machine where all versions are defined. A package-lock.json facilitates error identification when the need arises. The execution of package-lock.json to the archive eases the error identification and maintenance process.
· Define an Event Loop in Node.js and how it Operates
An event loop managed the asynchronous callbacks in an application. This concept adheres to the publish-subscribe pattern and means numerous subscribers are ready to receive specific types of messages. The publisher generates those messages, which are later allocated to interested subscribers.
A platform can execute non-blocking input/output operations through an event loop. The event loop assigns functions to the operating system where possible. It also waits for tasks and performs them before accepting more jobs. A new scheme is executed once the final one is completed and there are no continuing tasks. The event loop promotes the use of promises and callbacks.
· Define the Reactor Pattern in Node.js
The reactor pattern is an idea of non-blocking input/output operations which offers a handler affiliated with each I/O operation. Once such a request is triggered, it is relayed to a demultiplexer. Here, it can manage concurrency in input/output mode that facilitates the collection of every request in an event form before placing it in a queue. The reactor pattern triggers the event queue.
· Define the Callback Hell
Also known as the pyramid of doom, callback hell is a pattern triggered by thoroughly unreadable, nested, and bulky callbacks. It comprises various nested callback operations that make code hard to read and troubleshoot.
· Explain the Middleware in Nose.js

Middleware in Node.js is an operation that secures the request and response objects. It facilitates the execution of any update or code or adjusts the response and request things, completes the response-request cycle, and enforces the later middleware in the stack.
Where to Source for Node.js Developers
Job boards are some of the most effective areas where you can source the ideal developer. Here are some of the popular options you may want to consider.
· Toptal

Toptal is a globally recognized matching services platform with numerous dedicated Node.js developers, Python developers, architects, coders, consultants, and engineers.
Experts on this platform are experienced in various industries, such as eCommerce-based web applications. Toptal offers a robust vetting and screening system, accepting up to 3% of developers who apply. As a result, the platform created one of the most extensive on-demand talent networks worldwide. If you are looking for the right company that will match you with senior Node.js developers, then Toptal is the place to be.
· DevTeam.Space
DevTeam.Space is a circle of top dev teams supported by an AI-based agile process. It's an invite-only platform where some of the most competent developers in the world meet. Here, you can find development services for different business needs and projects. You can attract experts for web and mobile app development and Node.js applications.
DevTeam has a solid vetting process and matching services that surpass technical skills. For instance, if you want a Node.js developer with experience in project management, DevTeam will help you find the ideal candidate. You can find developers with experience in Node.js off-shoots like AngularJS, Typescript, Express.js, Java, Meteor, and Vue.js. You can also find the ideal NPM expert on this website.
· We Work Remotely

We Work Remotely is one of the most significant job board communities for remote workers globally. It has more than 1.5 million visitors annually and more than 100,000 users monthly.
Many of these users are developers, with a significant percentage specializing in Node.js. All jobs posted on We Work Remotely are not location-specific. As a result, potential employers can hire anybody on the website.
Posting a job opening on We Work Remotely can be difficult for some people. However, finding specific experts is easy to navigate. However, you will need to vet, screen, and interview potential candidates on your own. Further, We Work Remotely will not be liable for any misunderstandings that may arise between you and your developer after the hiring process. Still, the platform is ideal for employers searching for remote developers and having sufficient time to interview successful candidates.
· FullStack Labs
FullStack Labs is a pool of Node.js coders, developers, programmers, architects, and engineers. It's the website where famous firms such as Uber and Siemens acquire their top talent. FullStack Labs has a small team of Node.js developers, but they are among the most experienced and skilled individuals.
Experts on this platform can help you develop code and the draft for your project in time. Developers from FullStack Labs sign an NDA to secure project-based information. You can hire full-time Node.js programmers on FullStack Labs to help you with server side, backend, and front-end development. They are also conversant with various Node.js frameworks such as Koa, Sails, and Express.js.
· X-Team

X-team is a platform where you can get numerous Node engineers, developers, coders, and programmers from different parts of the world. The website specializes in matching services and provides other parameters like time zone preferences, expertise, availability, and budget.
They also include restrictions that require developers to be conversant with various facets of the Node.js development world, like understanding non-blocking and blocking calls and the ability to use MongoDB. This website is ideal for you if you are searching to hire developers for long term projects.
· Mindinventory
Mindinventory is a devoted team of Node.js developers that have developed an efficient hiring process and cost-friendly strategies to facilitate application development. With their system, they can meet the budget of top clients searching for qualified developers. Mindinventory has more than 85 experienced professionals in its team and has completed over 500 projects in the last 8 years. The team is competent and dedicated to achieving a common goal. They have managed to break down their strategy into small manageable steps that clients can understand with ease.
With its easy strategy, Mindinventory promotes better communication between clients and developers. The website offers annual, monthly, and weekly hiring options and flexible working hours based on your time zone. Clients receive monthly, weekly, and daily reports through direct access to the code and resource or email. The hiring process on Mindinventory begins with a simple inquiry where you inform them of your needs. They then use your details to shortlist candidates before presenting their list.
You can review the candidate's resumes and interview them through video or phone calls. Once you identify your ideal candidate, you can incorporate the resource into your team. The developers you hire are accountable to Mindinventory. As a result, you are sure they will strive to offer the best services. If you are looking for the right developer for your long-term project, then Mindinventory is the ideal platform.
· LinkedIn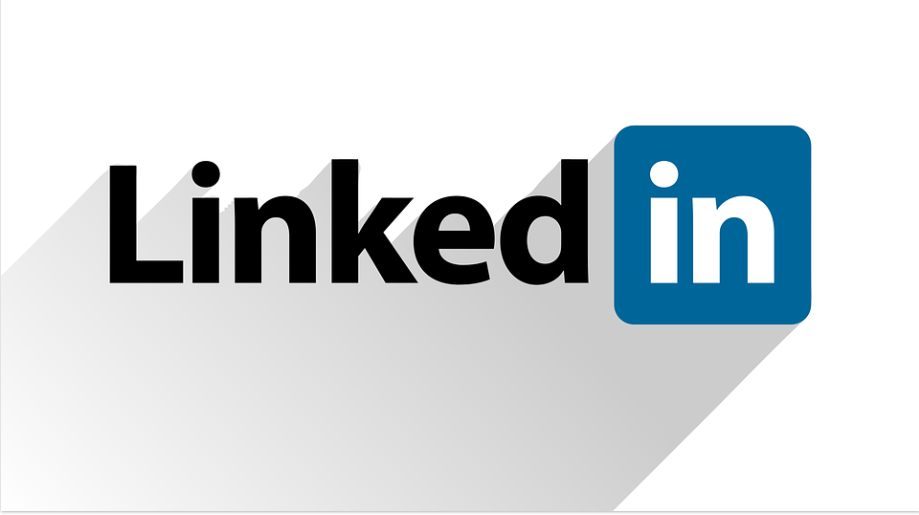 Are you looking for professional developers? LinkedIn is one of the most popular sites where you can get a collection of professionals with up-to-date profiles. Further, the website is a learning source that comes in handy, especially for startup entrepreneurs. However, navigating the platform comes with various challenges. For example, the search box has multiple limitations, and unlocking it to enjoy maximum functionality requires a subscription fee. Still, it can be an excellent starting point for small businesses.
· Upwork
Upwork is a top freelance marketplace with numerous registered freelances from different parts of the globe. Employers can narrow down their search to find the most qualified Node.js developers.
Usually, employers seek freelancing sites if they are interested in short-term tasks on web apps or plugins. However, Upwork allows freelancers and employers to form long-term relationships by recurring full-time work and maintenance projects. When you post your job opening and highlight your requirements, numerous potential candidates will send their proposals. You can also restrict submissions from select locations.
You can also check Upwork's dedicated list of qualified Node.js freelancers on the platform and send them tasks directly. The platform allows employers to pay per project or hourly rates.
· Freelancer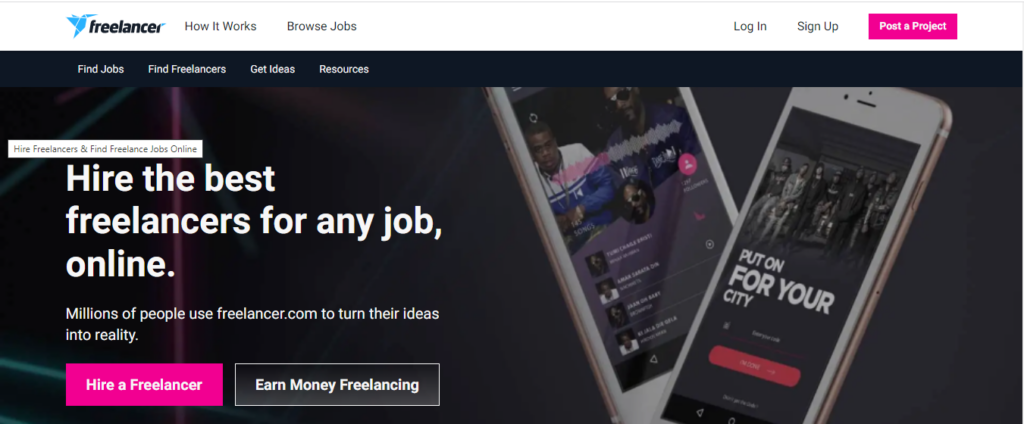 Freelancer is one of the largest and oldest freelance markets places in the industry. It boasts countless completed projects and more than 20 million registered freelancers.
You can also find some of the leading Node.js developers on Freelancer. Potential employers using the website will need to post their job openings and include extensive details of the project requirements and details.
Include select restrictions and parameters to ensure you attract the right freelancers. After receiving applications from numerous potential candidates, you will need to interview and vet them individually.
After hiring your preferred developer, you will need to manage them, the project, and their payments. Freelancer is an ideal platform for small businesses with limited budgets. You can find qualified developers willing to work on your project regardless of your budget.
· GitHub Jobs
GitHub Jobs is one of the largest job boards for developers across the internet. You can access some of the most qualified Node.js and Android developers skilled enough to develop code and manage projects on this platform.
As an employer, posting a job opening on GitHub exposes you to a vast community of Node.js developers. However, you have to pay a $450 job posting fee for 30 days. The price is high but worth it for employers searching for developers to work on a long-term project.
Finally
In today's fast-evolving digital world, hiring a Node.js developer doesn't have to be complicated. Use this guideline to hire a qualified Node.js developer that meets your business needs.