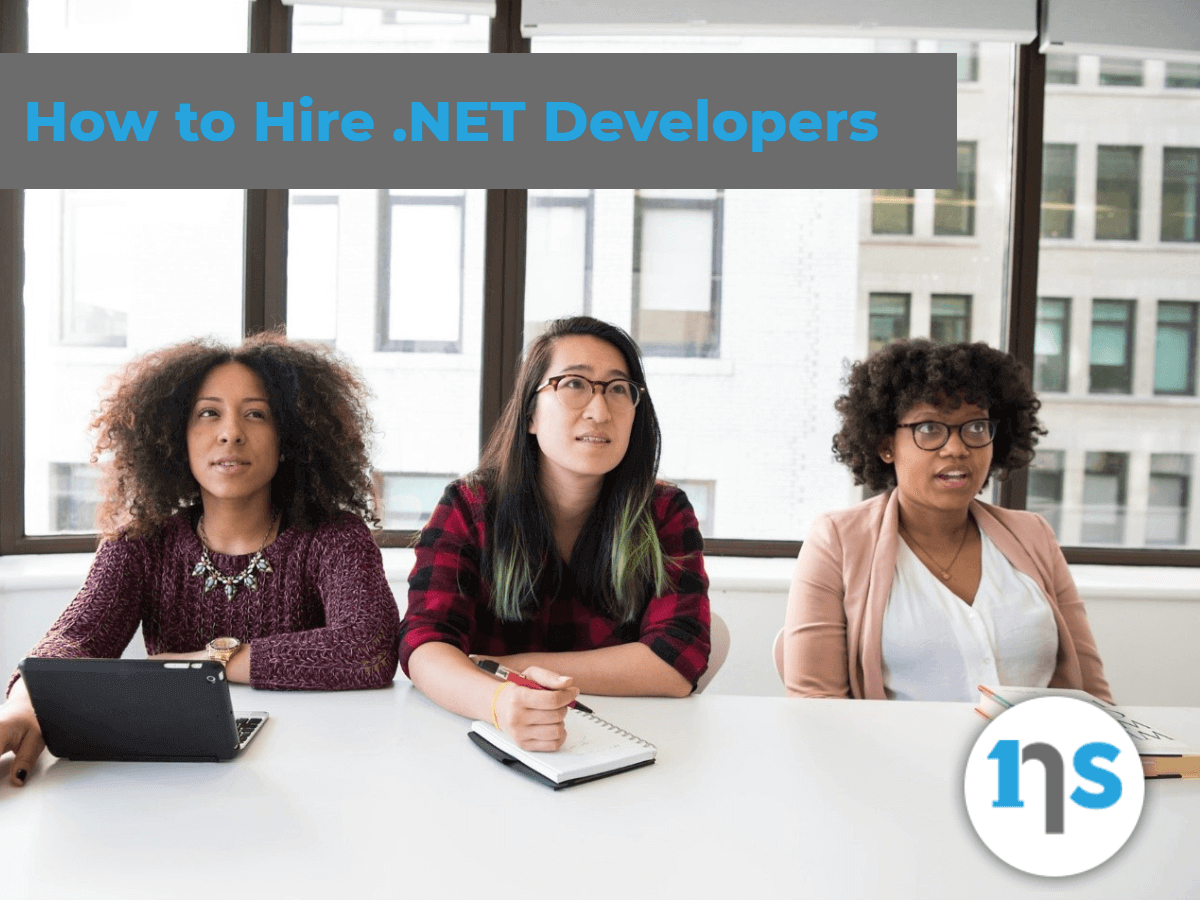 How to Hire .NET Developers
Hiring is a tedious process, and hiring a .NET developer is not any different. You can choose to go through the entire process or outsource, of which the latter is much easier.
.NET developers are defined as web programmers who have a deep understanding of the .NET framework and are responsible for building various online development, applications, software, and interfaces. Hiring a .NET developer requires a thorough knowledge of the .NET framework.
What is .NET?
.NET or Dot Net is an open-source platform development of back-end web applications. Microsoft created this platform, and it helps ASP.Net developers to build enterprise web portals, CMS, CRMs, web portals, eCommerce portals, etc.
.Net was intended to be cross-platform and work with different languages in the Dot Net ecosystem such as C#, F#, C++, etc. Using .NET, developers can build various applications that can quickly scale and become reliable performers. Companies that use the .NET technologies include:
Stack Overflow
Vistar Media
Microsoft
Olo
Accenture
Starbucks
Trustpilot
Agoda
Three .NET implementations handle a variety of application development based on the .NET Standard API.
·       Net Core
Net Core is a cross-platform implementation that builds servers, websites, and console apps on Linux, Windows, and iOS.
·       .NET Framework
.NET Framework builds desktop apps on Windows
·       Xamarin/Mono
Xamarin and Mono enable developers to build cross-platform on mobile OS (operating systems)
How to Hire a .Net Developer
Like mentioned earlier, there are two ways to hiring .Net developers. You can bite the bullet, hire the developers independently, outsource the process to a Net development company, or hire a web development freelancer. If you choose to go solo, you need to be a very technical individual with thorough knowledge of the software development process.
What to Look for in a .NET Developer
.NET developers need to have some experience working with system design and code structures. The developers should also have these technical skills:
·       .Net Framework
They need to have a thorough understanding of the .Net framework as it helps them develop solutions for issues they encounter.
·       ASP.NET MVC.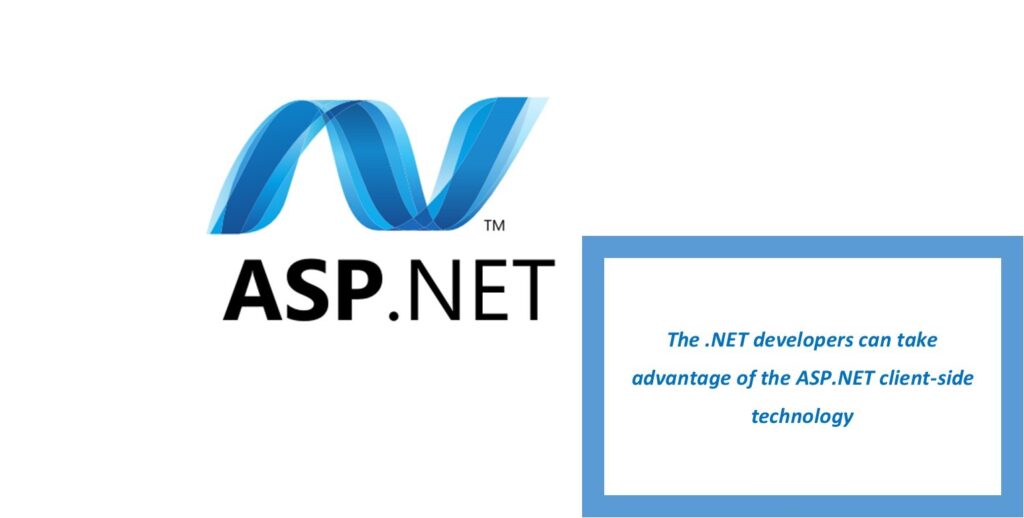 Net developers use the ASP.NET MVC open-source app framework to design well-crafted and efficient web apps. The .NET developers can take advantage of the ASP.NET client-side technology.
The dot net framework allows for fast connections and development between back-end and client-side development.
·       Databases
.NET developers who possess advanced expertise in databases are in demand in the job market. They should learn and be experts in SQL server databases such as Oracle, MySQL, and Microsoft SQL as they are the most commonly used with the .NET framework.
·       Full-stack development
The developers should know JavaScript, jQuery, CSS, HTML, Bootstrap, ASP>NET Webforms, NET Core Entity Framework Web API, etc., making the developer more versatile in taking on different tasks. The more knowledge the developer has on client-side frameworks, the more likely they will likely understand and build various application features.
They should also be full-stack developers (front end and back end) with years of experience and with at least one .NET programming language such as C#, (C Sharp), F# (F Sharp) or VB.NET
Other qualities you can look out for include knowledge of:
Libraries and a .NET technology stack such as ASP.NET MVC or NET Core and should be familiar with most of the .Net stacks like ASP.NET, WPF, WCF and WinForms
Ability to write functional and high-quality code and quickly spot errors
Teamwork and knowledge of Agile methodology
Dot Net developers need to have both technical and soft skills. They must be creative, independent, curious, and flexible individuals. They need to have mental resilience and the ability to work under immense pressure.
Abstract-logical thinking capacity, arithmetic or computational skills, good memory, commercial and organizational thinking are also crucial for any good .NET developer. .NET developers should possess a degree or formal training in cybernetics, computer science, software engineering, mathematics, or IT. Certification
How to Source for .Net Developers
Here are some steps you can take while sourcing for the right .Net developer
·       Write a well-structured Job Description
To attract the right and best talent, you need to structure your job description appropriately. Ensure it is an out-of-the-box type of job description that creates a unique position, attracts the right talent, and effectively lays out your requirements.
Do not be vague; instead, explain the actual job of the .NET developer and the exact skillsets needed. This keeps away unqualified people and allows you to shortlist the potential candidates quickly. Be clear about the Must-have skills and the Nice-to-have skills.
·       Cast your net wide
To source talent, you need to know where the tech talents hang out. Find out their online platforms and go to tech meetups where you can physically scout for suitable candidates. When sourcing for the developers, ensure you cast your net as wide as possible by posting your job description and on as many platforms as you can.
If you decide to go the freelance way, you can try:
·       Upwork
Upwork is the largest freelancer marketplace in the world. The registered freelancers have hit the 12 million mark. As an employer, you can interview, hire and work with the freelancer directly. In Upwork, you can hire developers to work on tasks as simple as coding to long-term tasks like developing complex software.
·       Toptal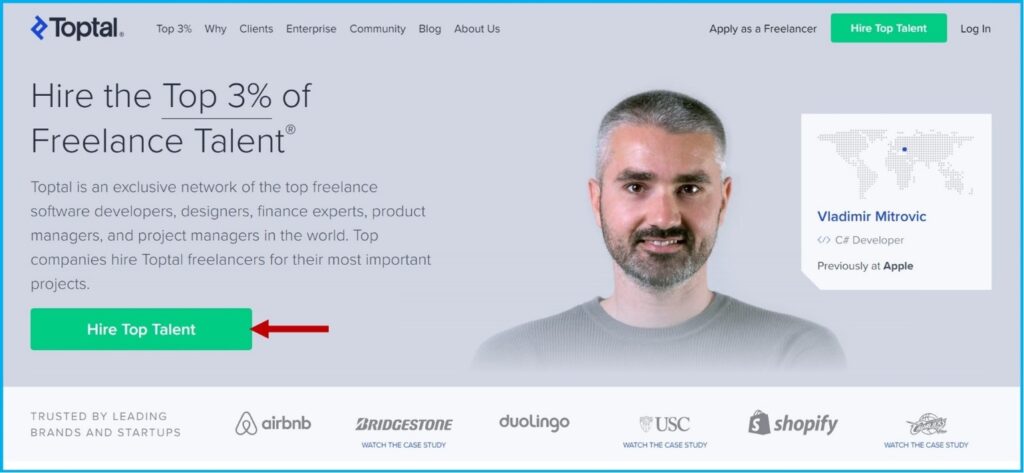 Toptal is one of the best freelancing platforms that act as a connector between clients and IT professionals such as software developers, graphic designers, etc. Toptal has a rigorous screening of candidates based on skills, language, and personality tests. Toptal only accepts the top 3%of the applicants, ensuring the employer gets the best and highly skilled freelancers for their projects.
·       Freelancer
Freelancer is not a conventional freelancing platform. It is a crowdsourcing marketplace where employers post their projects on the site, and freelancers bid for them. The employers can host contests for tasks in which a prize in cash is offered. The freelancer who bids for the project on offer completes it according to the client's specification wins the reward. Freelancer is an excellent hiring platform for developers because it has a massive IT talent roster.
·       People Per Hour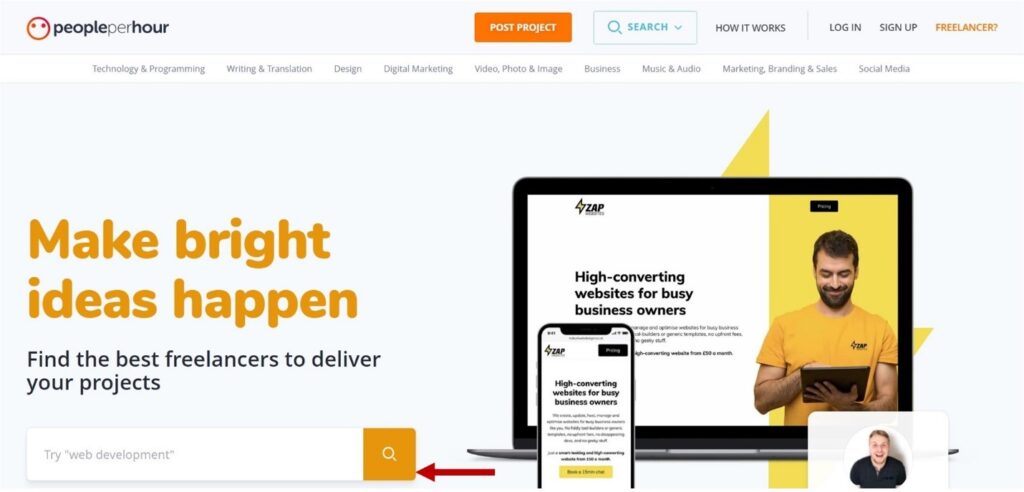 People Per Hour has skill contests for the registered professionals, allowing them to create their job postings. An employer can post a job listing on this platform, contact the freelancer, and pay them via the site's safe payment system.
Which countries should you hire Dot Net programmers from?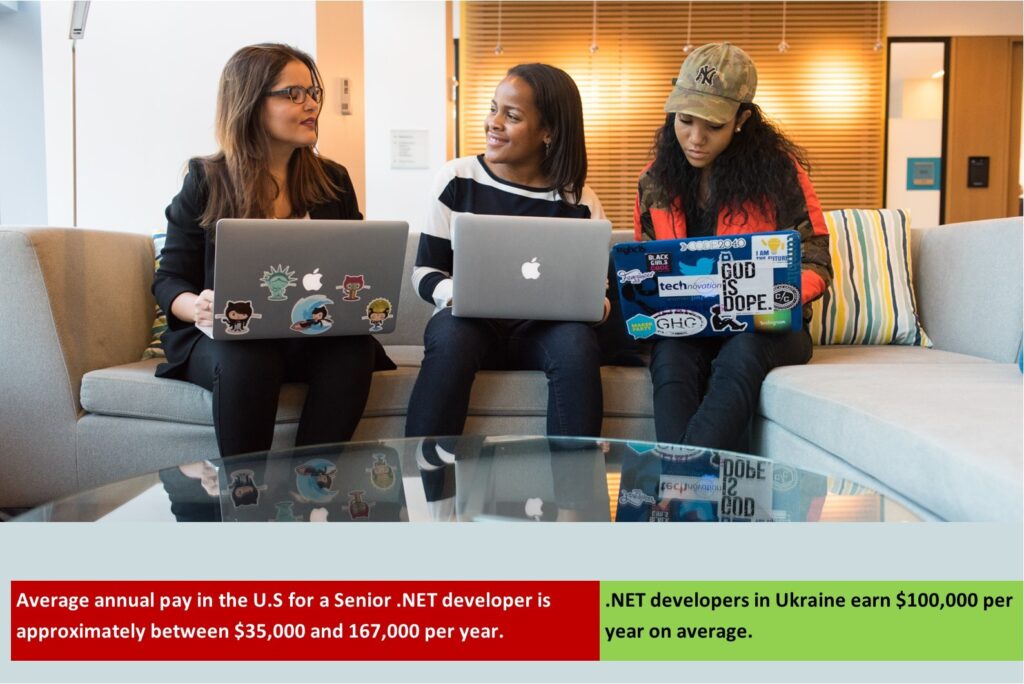 You can decide to outsource software development services by offshoring. More companies are going the offshoring way, where you hire freelancers from different countries. The most popular countries are Romania, India, Poland, Bulgaria, and Ukraine. These countries have a massive tech talent pool, and the pricing of outsourcing software development is lower.
The average annual pay in the U.S for a Senior .NET developer is approximately between $35,000 and 167,000 per year. The same developer in Ukraine earns around $100,000 annually. You can also hire a developer at hourly rates. A salaried developer is suitable when you are hiring full-time, but at most, you might need the developer for 3 to 6 months, or if longer, six months to a year. In these types of short-term situations, you are better off paying hourly rates.
How to verify .NET developers' Skills in the Screening Phase
Once you receive the candidates' resumes and applications, you have to shortlist accordingly and ensure the candidate is up to signing an NDA. The Hiring Team only needs to pick those who are fully qualified for the job. You have to be careful not to cast aside a candidate with a weak resume but excellent skills. Remember, some people learn on the job and are much more skilled than those with only theoretical skills.
Other than the technical questions, you can check these three things:
What the candidate has accomplished: It is impossible to be an excellent programmer and have no previous experience.
Technology grasp:  Good developers keep updating their knowledge by learning new languages and being passionate about their careers.
Business understanding: The developer needs to understand your business and the .Net solutions you are trying to provide.
Conclusion
The challenge for recruiters in hiring ASP.Net developers is selecting the right person for your development team. The best candidate should have the proper certification and training, technical skills, and years of experience.
The developer should also have problem-solving skills and other soft skills like flexibility, answering FAQs, and working in a team. Selecting the wrong person would mean redoing the hiring process. This would be a waste of valuable time and resources, especially for startups. This delay will push your project management deadline further behind, costing you more.