The success of any company depends on how knowledgeable and skillful its employees are. If your organization wants to hire .Net developers to boost its growth and thrive, you have to choose the right professionals that meet your business needs. To meet your company goals, you must devise new strategies to attract the right employees. This article will discuss various things you should know about the .Net framework.
What is .NET?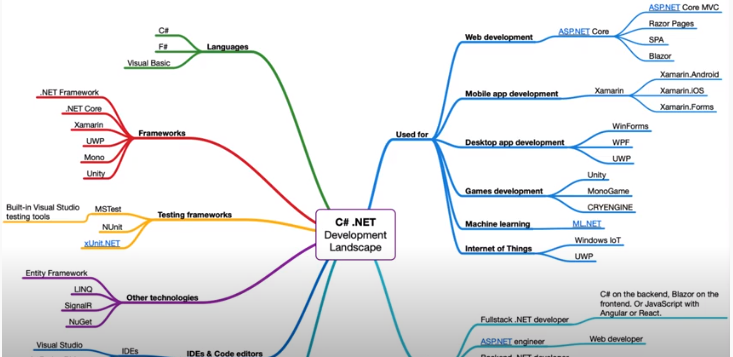 .Net is an open-source, free cross-platform software development ecosystem and framework from Microsoft. It facilitates web app development and desktop engineering. This framework is used in many applications because it offers the ideal programming environment for different software development phases.
Apart from integrating with legacy systems, the .Net framework can process all XML document types and write various file formats. Further, .Net allows developers to use different robust languages like F# and C#. It also supports visual basic net applications and mobile apps without customizing the particular IT structure.
.Net framework is . Net's primary application supports running services, websites, and apps on Windows. The framework comprises three application models, which are:
Windows Presentation Foundation (WPF) is a UI framework developers use to create graphical interfaces for desktop client applications on the Windows operating system.
ASP.NET development, which facilitates the development of powerful web applications and websites.
Windows Forms. It enables the development of desktop apps that comprise intelligent graphics.
.Net developers design and maintain applications, web services, and websites with the .Net framework. The ideal .Net developer should be conversant with:
Its libraries, such as ASP.NET MVC
At least one dot NET programming language such as VB.NET, F#, or C#
Compatible databases like SQL Server or Oracle
Client-side technologies like HTML, CSS, JavaScript, and Bootstrap
. NET's Xamarin
Is there a Demand for .NET Developers?
The demand for skilled .Net developers was high at the peak of the Covid-19 pandemic. Currently, more employers are searching for .Net developers with experience in both front-end and back-end technologies and offering higher salaries for the same.
How can I find the best .NET Developers?
The ideal .Net developer must be knowledgeable in various net development services. They should also be conversant with the development process, entity frameworks, and PHP and have at least five years of experience working on net projects in a dynamic development company.
A full-stack dot NET programmers manage the front-end and back-end development of applications and websites using .NET tech stacks. If you are looking to hire a .Net developer, the interview process should surpass the resume. The recruitment officer should understand what their organization is looking for in the right candidate.
.Net can be used together with other technologies such as IoT, azure, iOS, and Android, frameworks such as angular, and platforms such as Linux eCommerce, CRM, and desktop applications. Due to the inclusive and versatile nature of .Net, developers should have a basic understanding of multiple technologies to become full-stack experts.
A developer who understands the .Net platform and has additional skills such as visual studio, CSS, HTML, JavaScript, Bootstrap, Agile project management methodologies, and JQuery will add value to your organization. Here are some tips to help you find the ideal .Net developer who will enrich your team with knowledge and skill.
Assess their Hard Skills
Worth mentioning is that different companies choose candidates based on their needs. For example, ensure the potential candidate's hard skills align with the tasks. They should know the .Net Core platform 2.0 or higher. The ideal candidate for some companies should also be conversant with mobile applications, ASP.NET Core application development, JS, and Web API development and technology. Further, they should have the relevant skill in using relational databases.
Examine their Github Code
Ask one of your in-house programmers to analyze the potential developer's code to ensure you choose the right candidate who aligns with the rest of the development team to guarantee smooth workflow.
Determine their Soft Skills
The excellent soft skills of your potential candidate depend on your business needs. The ideal candidate should be flexible, loyal, and responsible. They should also possess excellent emotional intelligence skills.
How to Hire a .Net Developer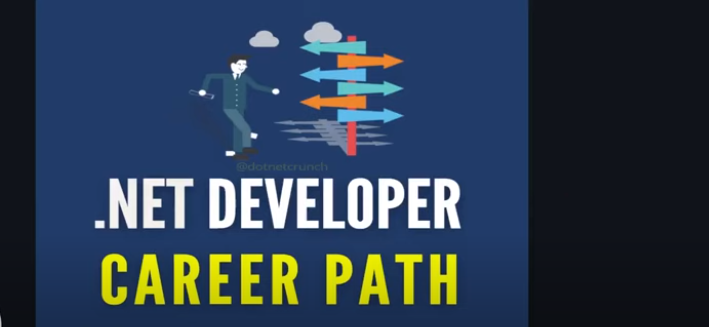 Hiring developers is becoming more complex because most skilled ones already have well-paying jobs. However, there are various strategies you can use to hire a .Net developer with ease, as we shall see below.
Write a Clear Job Advertisement
While many recruiting managers hardly pay attention to writing a good job description, it is one of the most critical factors. Your job description must define your expectations from the right .Net developer. Make it as straightforward and precise as possible to attract the ideal candidate and prevent unqualified individuals from applying. Remember, you want to avoid wasting time interviewing candidates that don't have the right skills for the position.
Check in the Right Places
If you are looking for a full-time developer, searching freelancing platforms may not be ideal. Still, freelancing platforms are ideal for temporary or one-off projects. Consider job board boards, recruitment agencies, or internal hiring when looking for skilled full-time developers for a long-term project.
Ask Relevant Interview Questions
A tech interviewer must be well prepared for the interview. Determine the ideal interview method to assess your candidate's expertise and knowledge based on the role. Some available interviewing methods include theoretical questions, whiteboard tests, or having candidates complete a small project. If you are not sufficiently knowledgeable about .Net, consider seeking assistance from skilled colleagues.
Search for Remote Developers from Different parts of the Globe
Allowing your employees to work remotely regardless of their time zone is an excellent strategy you can use to attract skilled developers. Hiring remotely allows companies to access a wide range of talent and reduces costs. To hire the ideal .Net developer, allow them to work remotely. According to a survey, the ability to work remotely is one of the core things developers are looking for.
How to Source for .Net Developers
You must know where your potential candidates spend time online to source talent effectively. For the best results, have an effective search strategy, choose your keywords correctly, and reach the developers where they are. Here are some of the sources where you can find skilled .Net developers.
· Github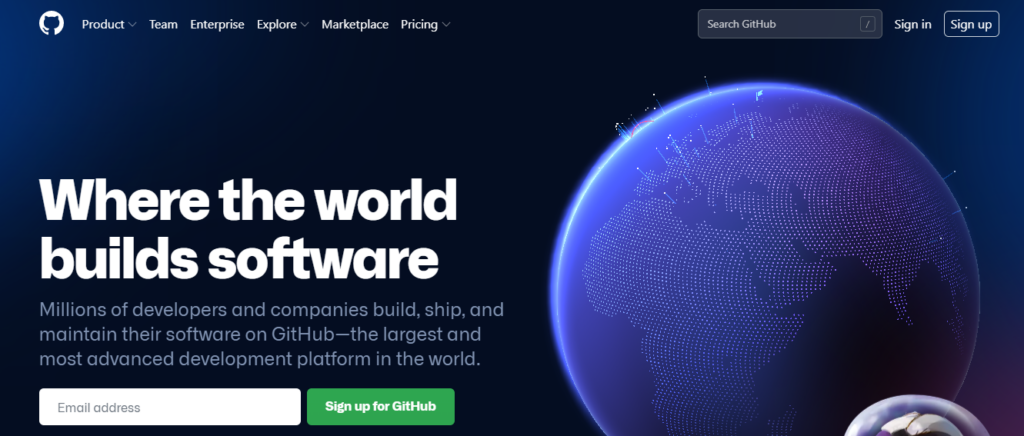 Github is one of the best platforms to source experienced software engineers and developers. There are numerous sourcing methods from Github, and the platform allows you to uncover excellent talent.
· StackOverflow
StackOverflow is an excellent source for software developers. You can find geeks from across the Globe who enhance their standing by answering questions from other
technology enthusiasts. You can find new skilled .Net developers on StackOverflow, and the platform allows you to evaluate the quality of their work.
· AgileThought

If you are struggling to find .Net developers for hire, consider accelerating the process by using an agency. AgileThought if the official Microsoft advisory associate. The platform is a consulting and software development agency based in South Eastern US. They are not in silicon valley, but they have a pool of experts specializing in Microsoft technologies, C#, and Dot Net.
· Startupers
Startupers is a robust platform that small companies can leverage to source software engineers and developers. Through Startupers, you can get .Net developers who believe that startup companies have the growth potential. If you are a startup engineer and struggling to find the right talent, the Startupers job board is an ideal resource. If you run a big company, this platform may not be the best resource for your needs.
· Scalable Path
A scalable path matches you with freelance .Net teams complete with team liaisons and leads. Companies that want to eliminate the daunting task of hiring and are searching for remote Dot Net developers, Scalable Path is the ideal platform.
· RadixWeb
RadixWeb is an IT outsourcing platform for application and web development. In this case, you don't have to hire .Net developers yourself. Instead, you can leverage a reputable .Net developer agency.
The platform has more than 2,000 clients who range from Fortune 500 companies to small businesses. RadicWeb is only ideal for institutions with equitably large budgets and those that want to eliminate the labor-intensive process of hiring skilled remote .Net developers.
The mean project costs more than $20,000. If your company is cash stripped, consider searching for remote .Net programmers and Dot Net developers at your convenient time.
· CyberCoders
CyberCoders is a technology-based recruiting platform where employers post open full-time and remote .Net developer positions. Recruiters on the platform can match employers to potential Dot Net developers. While CyberCoders does not offer a wide range of services, it is a unique tech recruiting platform and job board that hiring managers can benefit from.
· AngelList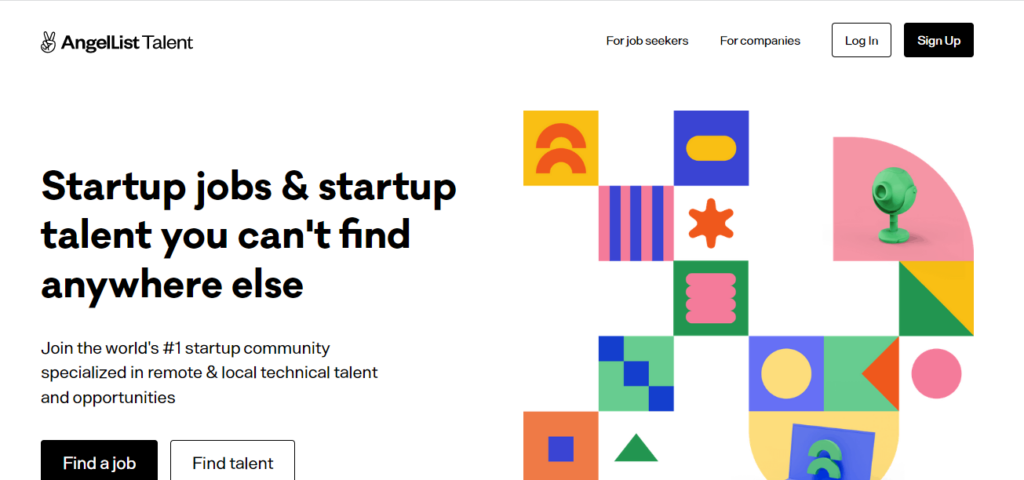 AngelList is a platform where angel investors and entrepreneurs meet. It also comes with a job board that hiring managers can use to connect with .Net developers who don't mind working in a startup company. If you are a startup entrepreneur looking for courageous, passionate, and motivated .Net developers, AngelList is your go-to platform.
· Engineering Jobs
Engineering Jobs is the ideal job board where you can hire skilled software engineers. Hiring managers can leverage the platform to post remote, part-time, and full-time open positions.
· Honorable mention: We Work Remotely
WeWorkRemotely is an excellent platform for companies seeking to hire remote .Net developers. This job board is not a designated platform for tech professionals. However, it has a wide range of IT job openings. It can be the right resource for companies searching for experienced .Net professionals.
· Upwork
Upwork is one of the leading freelance marketplaces across the web. While many small businesses can find qualified .Net experts on Upwork, it may not be the best for large institutions searching for long-term professionals. While the chance of getting good quality developers on Upwork is high, the interview and vetting process can be labor and time-intensive.
· Dot Net Crossing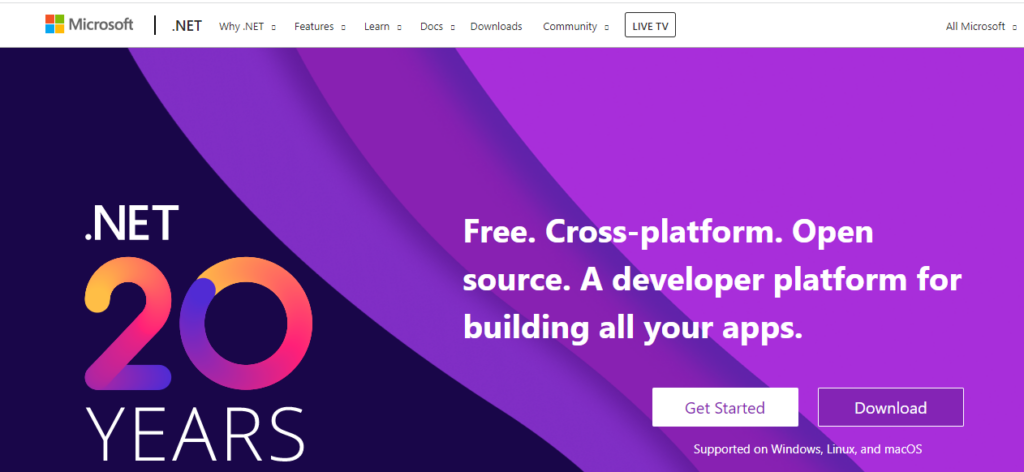 Dot Net Crossing is one of the biggest job boards that focus on .Net programmers and developers. If you are searching for developers and have sufficient resources and time to post a job description and vet potential candidates, this platform is ideal. The platform is well structured and easy to navigate. Employers can post job openings and search across the resume database on Dot Net Crossing. It is also one of the most competitively priced platforms
Which Countries Should you Hire Dot Net programmers from?
Some of the most popular destinations where you can search for potential .Net developers include Poland, Ukraine, Romania, India, and Bulgaria. The popularity of these countries is due to the minimal cost of outsourcing software development.
How to verify .NET developers' Skills in the Screening Phase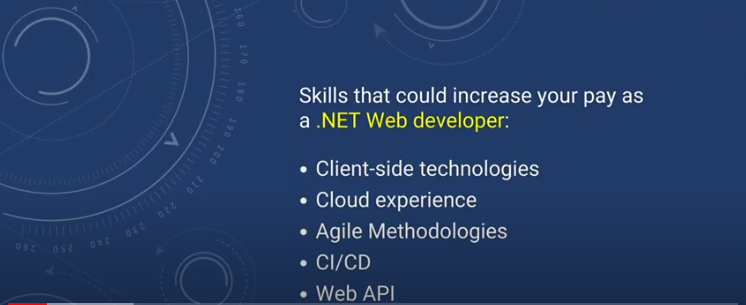 When hiring managers receive resumes and applications, they must choose the most qualified candidate to attend the on-site technical interview. Hiring teams should strive to interview candidates who have the preferred expertise, competency, and experience for the role. Further, the recruitment team should exercise caution to avoid losing good candidates who may have the relevant skills for the role, even if their resume is not robust. How can recruitment teams screen a potential candidate's Dot Net skills to ensure they get the best individual for the job?
Worth mentioning is that resumes hardly highlight the reality, and asking questions based on them can be a mistake. Remember, any individual can claim to be an expert in nearly anything, and the only proven way of verifying a candidate's skill level is by determining their expertise.
Find out the .Net developer skills a potential developer has and their experience with .Net technology. Every qualified developer must be conversant with the best unit testing frameworks for the .Net framework. Knowledge and experience in handling system architecture and code structures is required. The right candidate should have functional knowledge of one or more .net languages.
· Commercial and Theoretical Organizational Knowledge
Make sure any developer you collaborate with has the commercial and theoretical organizational knowledge of .Net developer activities. Further, they should be able to exercise flexibility and creativity and work independently. Apart from the openness to learning new things, the best candidate should demonstrate their ability to communicate seamlessly and work in a team.
Recruitment managers should also test a potential candidate's ability to execute arithmetic, computational, and logical calculations. If you have no technical know-how to interview .Net candidates, you can seek assistance from a technical expert or use pre-employment skill testing tools available online.
Finally
Hiring the right developer does not have to be time-consuming and laborious. Use the tips in this article to attract the most qualified candidates for the role based on your company's needs.