A startup can give you unimaginable grief, and getting developers to add to your team may prove tricky. Finding someone who shares your exact dream and passion is not entirely possible, but you can certainly come close. We are going to tell you exactly what to look for to find developers for startup, and the questions to ask. Doing due diligence makes all difference and determines whether your startup will get off the ground or flop.
Budget
Money is, of course, a significant factor here. Seasoned developers do not come cheap, and you do not want to pick just any developer just because they claim to be developers. You may go for the cheapest you can find, but cheap always translates into expensive. A few considerations such ass where you will source your startup capital include:
· Profits from another business
If you have another company that already brings you some income, and is making a profit, you may consider using that profit as startup capital, which includes paying a developer.
· Bootstrapping
Bootstrapping is the safest way to raise capital as a startup. Just make sure you can raise enough to sustain your startup needs. You can get a student or nearshore or offshore to create a prototype that you can use to woo investors.
· Savings
This is not a very good idea since saving will run out and leave you flat broke! It is also a wise idea to keep your savings and your business as two separate entities.
· Funding
Your prototype can be your meal ticket to stardom. Using it can help you get investors to fund your startup. When meeting your investors, be prepared. Walk into that meeting as a candidate walks into the Lion's Den, ready to present a winning argument. Have your business plan ready, with all the figures at your fingertips. Above all, you have to be passionate. If you have no passion for your startup, do not expect anybody else to. Ensure the prototype works too! Nobody will want to sink money into a dubious project.
Source for Developers From Your Networks
Finding a great developer is as easy as asking around your close networks. If you live in an area teeming with tech startups and technical schools, you may consider starting there. Attend technical meetups that happen in your area or its vicinity. This exposes you to potential talent and allows you to bond with them long before you approach them about employment. You can look at any promising candidates on LinkedIn for a background check. You can also try:
· Former colleagues
Talk to your former colleagues in all the startups you have worked for in the past. They may even end up being part of your startup team. The best part is that you know what your colleague's capabilities are.
· Developer friends who you can take advantage of their network
Your friends in the same industry are better placed to spread the word that you are on the lookout for a developer. All of them have various systems that you can use to your advantage.
· Fellow entrepreneurs
Attend conferences, hackathons or developer meetups. Avoid like the plague anywhere where non-tech people are pitching developers. Developers are used to pitches, and they hear the same story every day. To get a great developer, ditch the pitch. Talk to the developers and get to know them on another level. Let your geek side come out to play and with the developers on shared interests.
Bring up the startup idea casually, and they would probably be more interested after getting to know you, and you them. "Mine will be next billion-dollar startup" is a story they hear all day, every day, and they just probably roll their eyes inwardly at every pitch.
· LinkedIn Connections
LinkedIn has one of the largest talent pools. You can find software developers by just making good use of your connections. Start building your brand by building a page, optimizing and sharing on social media so that talent can follow you. Use LinkedIn talent pool and search for developers by region. Write personalized emails and interview your targeted developers. Keep this up, and you will have more talent than you know what to do with.
Put out Ads on Job Boards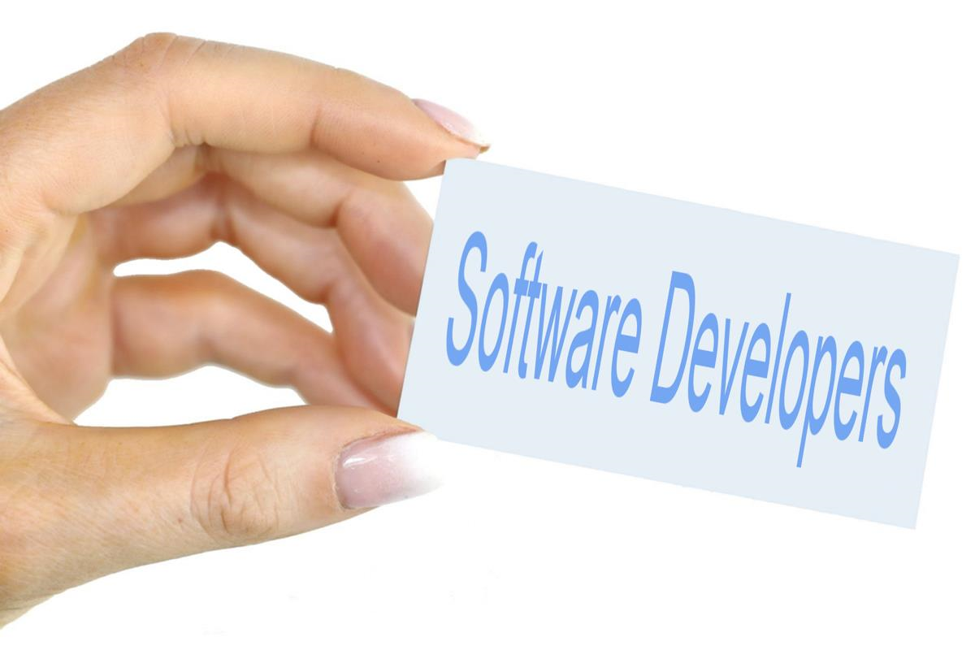 There are hundreds of skilled developers looking for jobs. Check out job boards, while also putting out your request for a developer. However, you need to know precisely what you are looking for. These sites range from small, local sites to massive, international sites where you will be spoilt for developer choice! Knowing what you want to sort of narrows down the options, and you can pick the ones you think will fit in with your plans
Most developers will give your ad a second thought if you give a bland list of requirements and your payment rate. It will be just another job description, and nobody will even look at it twice. Make the listing catchy, and it will attract the right people. Include the nitty-gritty such as your company culture, the perks that come with the position and other details that you think might be an eye-catcher, such as office space. Include anything that you would like to have as a developer by putting yourself in their shoes.
Get a Partner for Out Staffing
If you feel that looking for the right developer is a tad too overwhelming, you may consider getting a partner for out staffing. An out staffing partner will work closely with you until you get a permanent developer.
Out staffing, is defined as a remote hiring model where a third party company provides a developer to work with you. The web developer works with dedication on your project as if you hired them directly. They, however, work for an agreed period as per the contract. During the contract, you have full control over the developer.
Out staffing consists of:
Recruiting process: Involves the profile selection and shortlisting, based on a screening test, interviews and the subsequent offer or recruitment letter.
On-boarding process: Involves sitting space allocation, providing tracking, monitoring, and communication tools.
On-going process: Involves project tracking and discussions, resolving issues and the developer working on your project as per contract.
Find an Out Sourcing Partner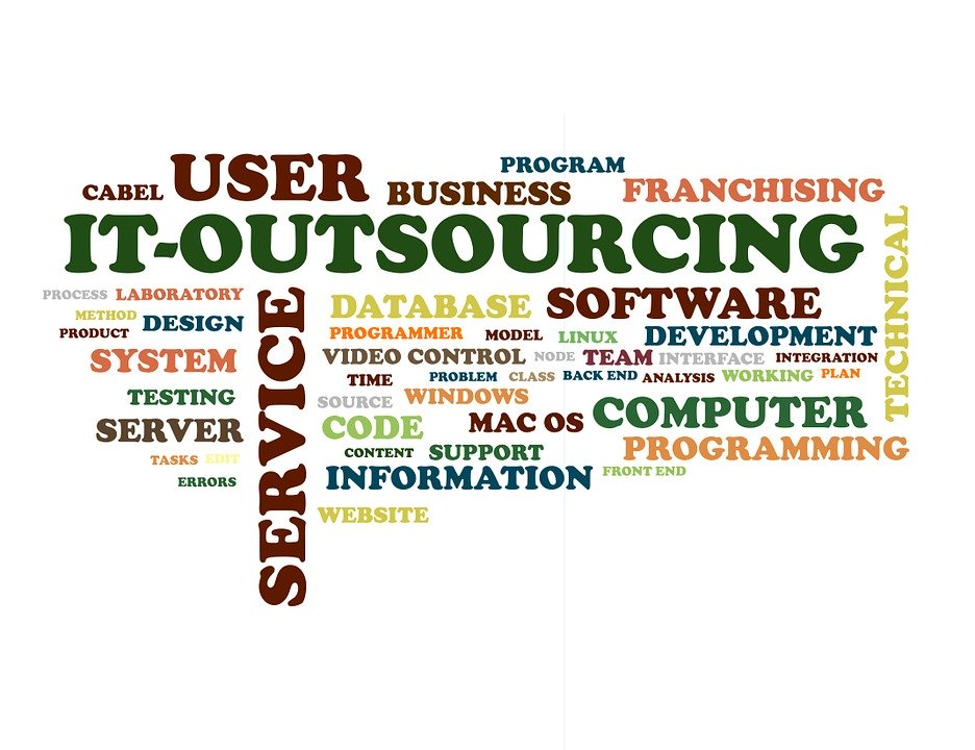 Sometimes, outsourcing may be the best thing you can do if you cannot find software developers. The truth is that most developers, especially the experienced ones, will not work for startups. One, you cannot afford to pay them as they are already working for huge companies, or, they have already started their startups.
The best you can get away with in this instance is to pay a different company to develop your product. Outsourcing gives you little control over the entire development process. With a great outsourcing partner, and with the right kind of money, it might be very beneficial for you, especially the business aspect of it.
For startups who do not have a developer team yet, outsourcing to a software development provider may be the best option. Discuss your budget and the time estimation; otherwise, you might be very disappointed if you do not give a time bar.
Set Clear Requirements
As a startup, you must be pretty organized. You cannot afford to be all over the place without any definite plans. You must know exactly what find a developer will achieve. Document your terms in clear terms and leave no space for doubts. Ensure each candidate clearly understands what you need to be done.
Have a Straightforward Hiring Process
After stating clearly, what your requirements are, create a game plan on how to evaluate your potential software developer. It could be a one or two-step process. Try the two-step, and use the first step to check out your developer's work fit, or how well they work. The second step is to gauge their cultural fit. Will they fit into your startup with ease?
Follow Your Hiring Process Through
So, you have met this developer who seems like a dream. Everything looks good, they have an awesome personality, and you want to hire them immediately. Their resume has gaps, and they have been around the block and then some. You think you have found your perfect developer. Stop. Take a step back.
While hiring, ensure you follow through with your hiring process. I may be tempting, but do not cut corners, or it might be your undoing. When evaluating your candidates, take a holistic look at their suitability. Look at their communication, and soft skills, and how they perform under immense pressure. Find software developers who can handle stress, otherwise, it will be a huge loss later as you might have to let them go.
Conclusion
Looking for a developer to join a startup is quite a tall order. Developers are hot cake, and there is more demand for them than there are developers. Hiring one will need some skills, and of course, a decent budget. Consider what you want to achieve, your budget, and then embark of finding a developer willing to join your team. The next big startup is a story they have had countless times. What are you offering that sets you apart from the rest? If you cannot get the developer you want, you might consider out staffing or outsourcing while you grow your startup.
Links