One of the main reasons startups fail is that their initial product is built on assumptions. Entrepreneurs make the mistake of believing that their product will answer a problem better than any other solution currently available.
They also believe that people are interested enough to pay for a solution. If these assumptions are incorrect, the startup will never get off the ground.
For these reasons, it makes sense to design MVPs (minimum viable products). MVPs allow businesses to test their ideas to see how users respond.
The MVP approach has been around for a long time, and some successful businesses have used it as a means to create MVPs before launching a full-fledged product. This article will look at the meaning of the term MVP and some examples of minimum viable products available today.
What Does MVP Stand for?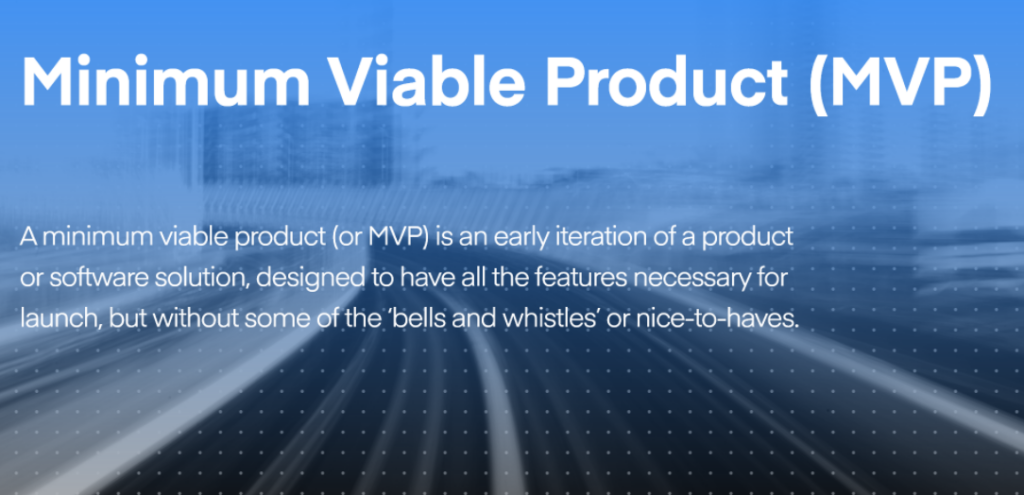 An MVP (Minimum Viable Product) is the first version of a product with adequate features to impress potential customers while also collecting and analyzing their input for the next product version with the least amount of time and resources.
Frank Robinson came up with the MVP concept, but it was popularized by consultants Eric Ries and Steve Blank. Steve Blank adds to the MVP description by saying, "You're selling the vision and supplying the minimal feature set to visionaries, not everyone."
If you employ an MVP, you'll only have spent a little amount of time and money on your product regardless of what happens.
You'll avoid creating a finished MVP product that doesn't appeal to clients and remove the risk of introducing unwelcome features that you'll have to adjust or delete later.
What Are the Benefits of Minimum Viable Product?

Advancement with Low Risk
Embarking on a new venture, whether it's a startup, a small firm, or a large corporation, is a dangerous business. You could run out of cash midway; you might discover that your offering has no market demand or your business plan doesn't provide the requisite returns.
There are numerous risks to consider when it comes to a new product. An MVP mitigates the bulk of such potential risks.
Taking the MVP approach entails a gradual introduction to the market. You have enough time to consider all of the risks linked to the product in order to avoid taking any unnecessary risks.
Attracting Early Adopters
Another advantage of utilizing a minimal viable product strategy is attracting early adopters. Coworkers, family members, friends, or other early users of your app might be among them. You use these early adopters to test the beta version of your product.
In fact, you don't have to develop the entire product to test it on these early adopters. You just need a beta version of the product to distribute it to early adopters.
The best part about an MVP for beta testers is that it's simpler to lure them with the main product. To keep clients interested and present, make sure your minimal viable product is simple yet straightforward.
Constant Updates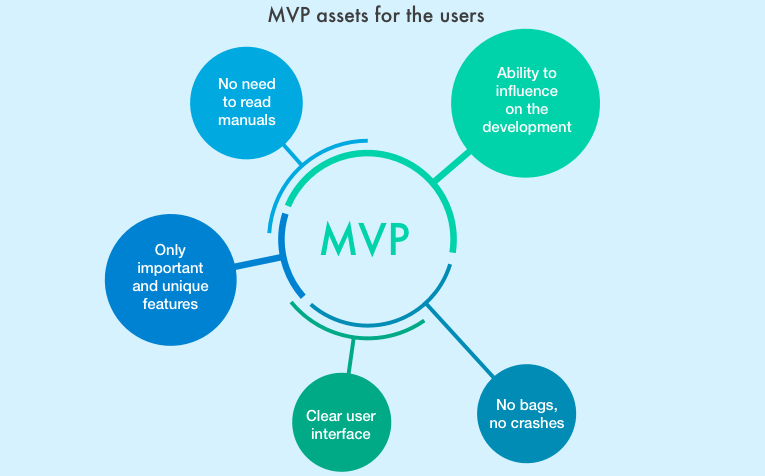 Customers like it when they are treated with respect. And incorporating their comments into future releases is a terrific approach to accomplish the same. This is encouraged by MVP development.
You don't squeeze all of the functionality into the first software version. Instead, you evolve in stages, and with future upgrades, you'll be able to transform and add new features.
These improvements might be recommended by people who have already used your product. You can also keep your product up to date with the latest technology to stay ahead of the curve and be competitive in the tech world.
Cost Efficiency
App development can last months and may demand the involvement of a large team of back-end designers, developers, managers, technology specialists, UI/UX specialists, among others. Due to the development period and expertise, the cost of launching the product rises.
A small team comprising one designer, one trainee developer, one mid-level developer, one project manager, and one QA engineer is required for MVP. Producing a successful MVP lasts eight weeks or 320 hours. As a result, the overall MVP development cost is reduced.
Outsourcing MVP development is the best alternative for those searching for a more cost-effective solution. You pay the developer or team's per-hour fee, as well as the cost of recruiting and some other expenses, which total roughly $38,000 for a very basic MVP.
Furthermore, MVP development is an ongoing process where you can generate income with a simpler product and a lower initial cost. You can utilize the revenues to expand the product's core features if it begins to generate more cash.
Evaluating Market Demand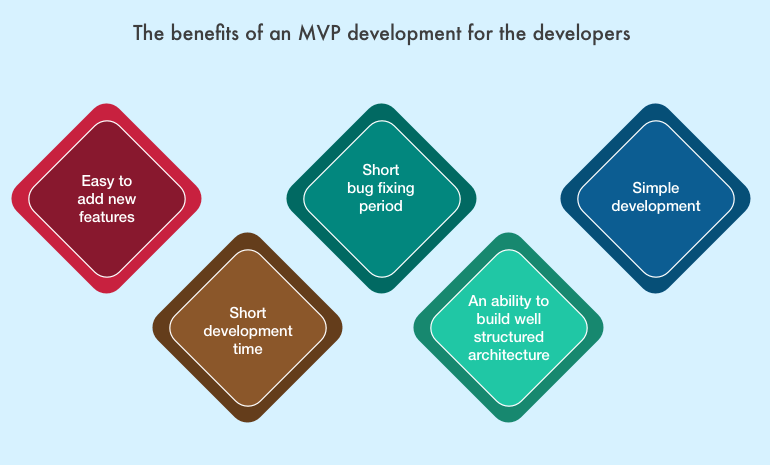 About 42% of startups fail due to a lack of market demand for their product. They set their sights too high with an intriguing idea without first assessing the market demand.
They might think that their concept will be able to meet market demand, yet this want might not even exist. This is where minimum viable products (MVPs) enter the fray. An MVP is a working model of the core product that helps you shape your concept.
The iterative approach to MVP development lets you test your concept without committing all of your resources. Any company may launch a startup app concept with a minimal viable product and test it rapidly with an early adopter audience.
This methodology assists in the early identification of market demand. It prevents a company from putting all of its efforts, energy, money, and other resources into a single product without knowing whether or not users would like it.
Getting Clarity Around the Product Concept
An MVP must start with a solid concept that can captivate clients. Keep in mind, when developing a full-fledged product, other features can dominate the core idea. In addition, you might never find out if your product concept was a success or not.
With a minimum viable product strategy, you provide the most basic form of your product with the least amount of clutter. It is the main feature created according to your product concept.
Quicker Release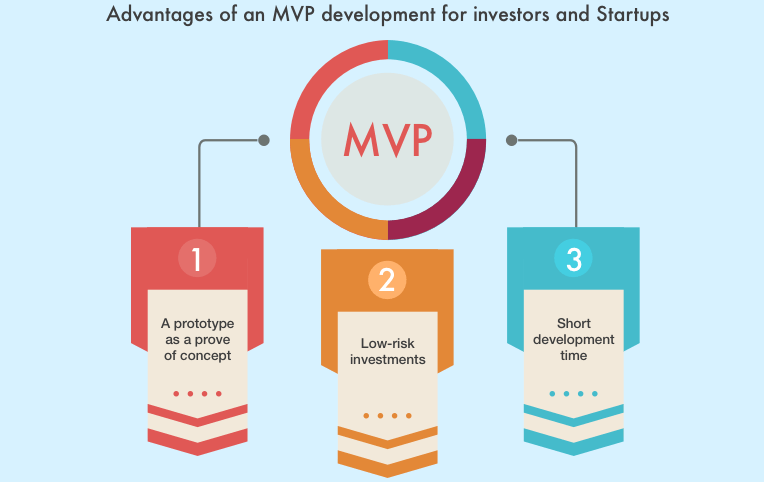 As the world joins the Industry 4.0 revolution, over 100,000 Android and iOS applications are launched each month. The rivalry is fierce, and you must guarantee that you can actualize your concept before your opponent can.
You can tempt early adopters with a quicker time to market. The sooner you can launch your product, the easier it will be to obtain market validation and validate your company concept.
You get into the market sooner and even build a devoted user base that will stick with your actual product as you grow continuously.
Support The Product Pitch
Most startups are funded after impressing investors with their concept. A minimal viable product improves your chances of getting funding by impressing the product pitch.
If you have an MVP, you can approach the financier with more confidence. You're not simply offering a vague concept; you're offering a viable product that has been tried and proven to be effective amongst beta testers.
When preparing for a fundraiser event, an MVP gives substance to the product pitch. You've created a functional product that brings your vision to life. You can establish a business case for your product to demonstrate to stakeholders its feasibility and help them understand what kind of returns they can expect if they invest in it.
Testing UX Functionality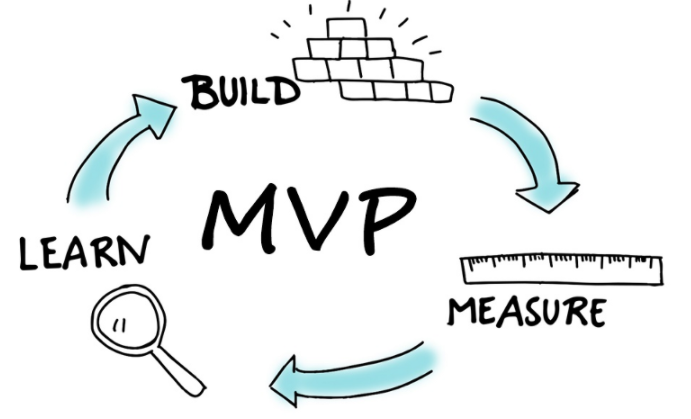 A graphic designer is a key player in any MVP development team. They create a product's user experience, which determines the user's degree of involvement.
Given that 21% of users uninstall an app after the first use, keeping a user engaged is critical. Users nowadays are technologically aware, and they want nothing less than the best user experience.
They don't hesitate to uninstall an app or delete a software product if they detect even the tiniest whiff of a bad user experience.
You can test your product on actual people with a minimal viable product. This will reveal any bottlenecks, pain points, or problems a client may encounter early on.
The business objective of any new product development is not just to boost downloads but also to keep people who have already downloaded the app. MVP allows you to test UX features with early adopters and enhance the overall experience.
Verifying Monetization Strategy
To get high profits on any product, you need a fail-safe monetization approach. In today's market, there are a variety of monetization tactics to choose from.
Ads, completely paid services, freemium choices, in-app purchases, and a variety of additional options are available. However, if you've already developed your entire product, deciding on the most successful monetization technique might be difficult.
You can test which monetization strategy is better using the minimum viable product development process. You can ask for customer feedback to determine whether your clients are willing to pay for the way you've monetized your app. If the monetization approach generates the desired results, you can proceed.
How Do You Create a Minimum Viable Product?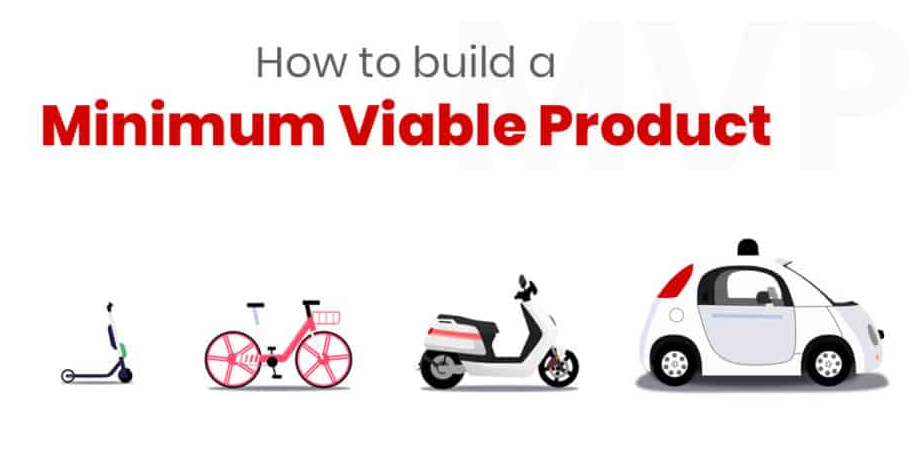 Developing a minimal viable product is an iterative process. Rather than developing in a single phase, you utilize the build, measure, and learn the method.
To assess the MVP's performance, you develop the product and collect feedback and user data. The following step is to learn from the information gathered during the initial launch.
This information is then applied to the production process in order to make the next iteration more user-friendly. This method is retained, and the product improves with each iteration.
You start by gaining a better understanding of your new product concept and determining whether or not there is a market for it. Begin the iteration process once you've established your user persona and evaluated the problem that the product wishes to solve.
Seed Round Appraisal
This is where you assemble the MVP development team to get things going and eliminate any big risks. Those seeking to outsource MVP development can start by locating a partner with whom to launch their MVP and get going.
MVP Development
You have a team, tech specialists, and other resources, so you develop the bare-bones version of your product to test with beta testers or early developers.
Beta Testing
This is where you ask early adopters to try out your MVP and provide feedback. Meanwhile, while they use the product, collect data about their engagement and other concerns.
Compiling Feedback
The most crucial phase in the MVP development process is collecting and evaluating data and feedback to get relevant insights.
Approved Business Model
You examine the feedback and find that your business idea has garnered market acceptance. By adding new features and functions to your final product, you're aware that you can expand its growth to attract more clients.
Product Scaling
You speed up the product development cycle while also adding new features. The same analysis, beta testing, development processes, and feedback are used to improve the product for users. You evaluate the collected feedback to determine which features should be removed and which ones should be incorporated to improve the overall user experience.
What Is MVP in Business Example?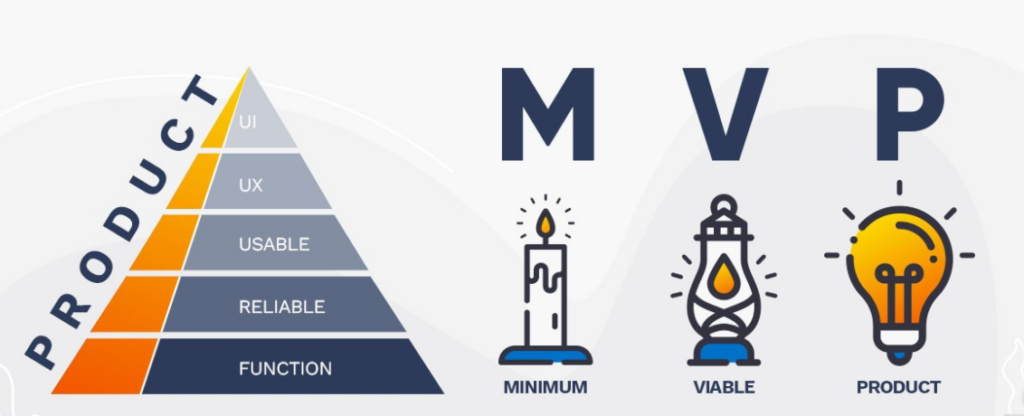 Of course, any MVP examples comprises two elements: minimum and viable, which may vary depending on the product idea or concept.
In one scenario, a short video would do as an MVP; in another, a fully functional MVP mobile app or web page is required.
Types of Minimum Viable Products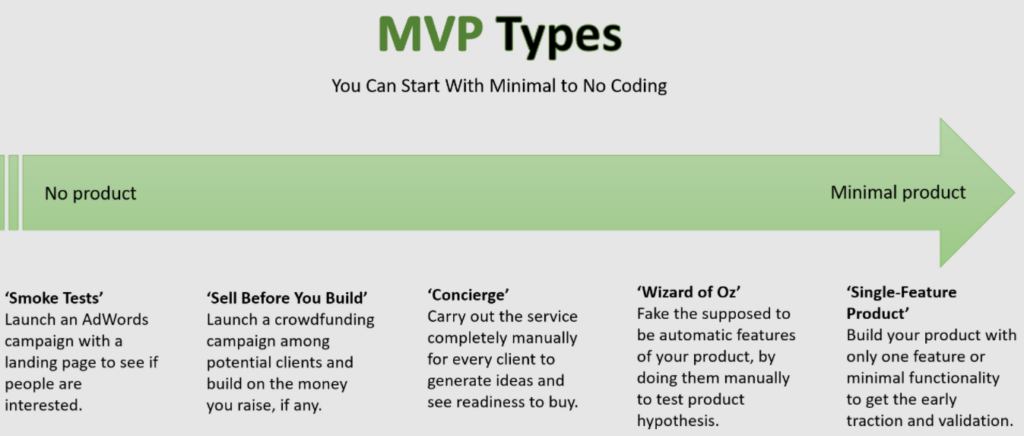 It's important to know what options you have for developing an MVP. The concept can be applied in six different ways.
Concierge
You identify customers who want to try out a subscription service that gives them a customized selection of things via a concierge MVP.
You start by selecting products for each client by hand. If the concept is a success, you create an app that analyzes user feedback and determines which product to allocate to each individual.
Demo Videos
You describe what your product will do in a demo video. By showing the clip to potential clients, you can determine whether it is the type of product that the market is searching for.
Landing Pages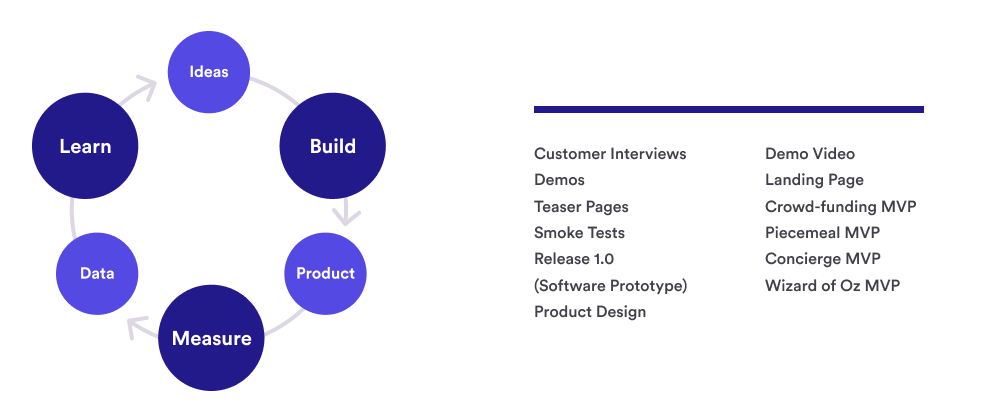 You can use a landing page to evaluate public interest in a new product swiftly. You can find out how many people are interested and get leads to market by asking them to provide their email addresses for updates.
Piecemeal
To develop a piecemeal MVP, businesses combine components from existing technologies to demonstrate how the product will function.
Product Designs
There are several approaches to using product design as an MVP, all of which are particularly beneficial for mobile apps, software, and other tech tools. The most basic is a sketch, which can be done by hand or with a tool.
A wireframe is a bit more complicated, as it shows aspects like hierarchy, navigation, and user experience. Finally, you have a model that shows how your product will function.
Software Prototypes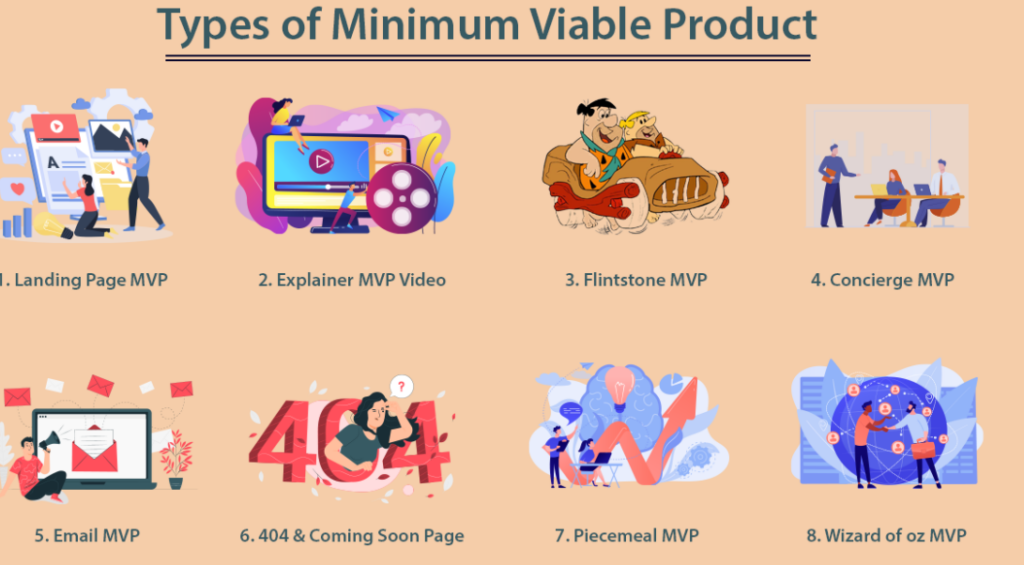 A software prototype is one of the most complicated yet prevalent forms of MVPs. It necessitates software development using only the essential components.
A majority of MVP software utilizes agile development. This flexible approach entails cooperation for discovery and development, as well as ongoing improvement. The most common example of agile development is the scrum framework.
Wizard of Oz
The Wizard of Oz concept, also known as flint stoning and manual-first MVPs, comprises operating as though your product already exists when it is still in development. This is perfect for various service-based startups.
15 Successful Minimum Viable Product Examples
AdWords Express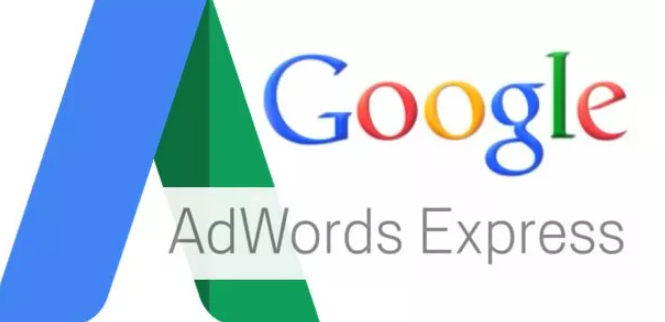 When AdWords Express first debuted, it appeared to be a tool for automating ad copy. In essence, a group of students rapidly wrote commercials and delivered them to clients.
AdWords Express evolved into a fully automated process after it became clear that this was a service that customers needed.
Airbnb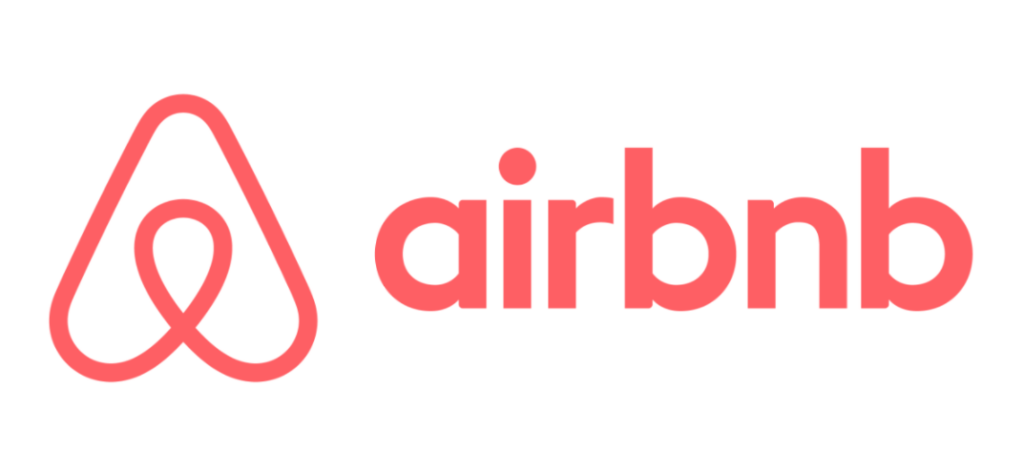 Airbnb began with the founders own flat in San Francisco. Airbnb gives users the opportunity to advertise a room as a short-term rental in order to generate additional cash.
The platform evolved as it became evident that tourists were eager to stay in someone else's house to save money on lodging.
Amazon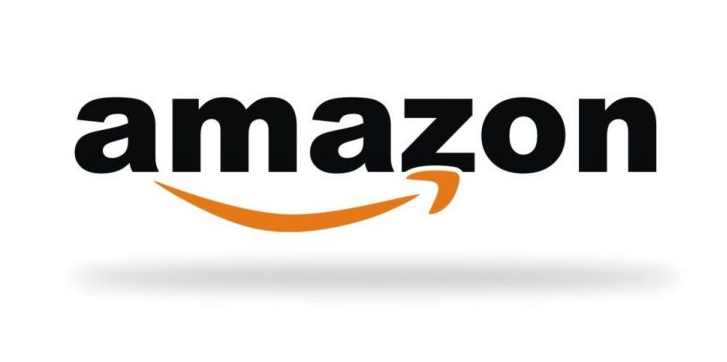 Most people are aware that Amazon started as an online bookshop. However, you might not be aware that Jeff Bezos launched his career by purchasing books from wholesalers and sending them to clients when his online store got an order.
AngelList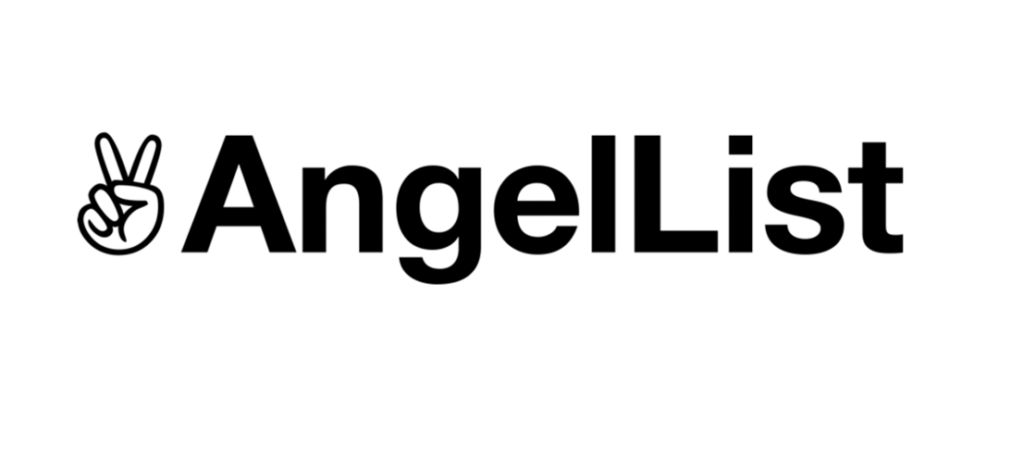 Many systems require a large network to gain traction, but they can start small by releasing an MVP first. A good example is AngelList, a recruitment and investment portal.
BDRThermea

The BDRThermea boiler's predictive maintenance service helps predict the general state of a boiler to avoid an outage. This prevents the loss or deterioration of thermal comfort.
BDRThermea created this predictive maintenance function as an MVP, and in 2017, this product was successfully launched in the market.
Buffer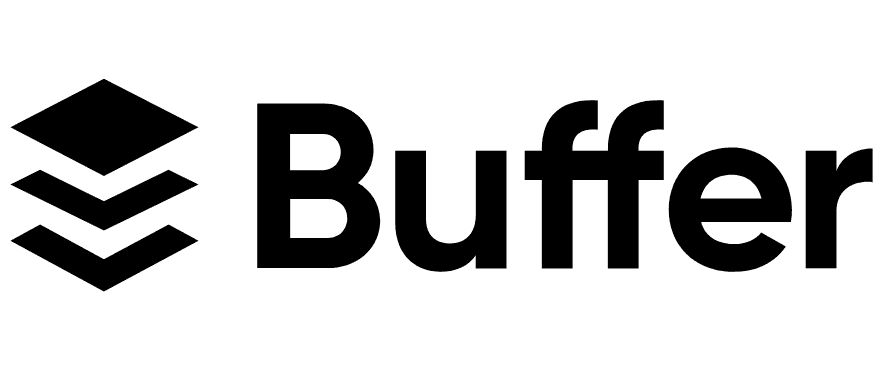 Buffer built a succession of landing pages before launching its app for scheduling social media postings. The first landing page just requested visitors to enter their email addresses if they were interested in learning more about the product's plans and price.
Dropbox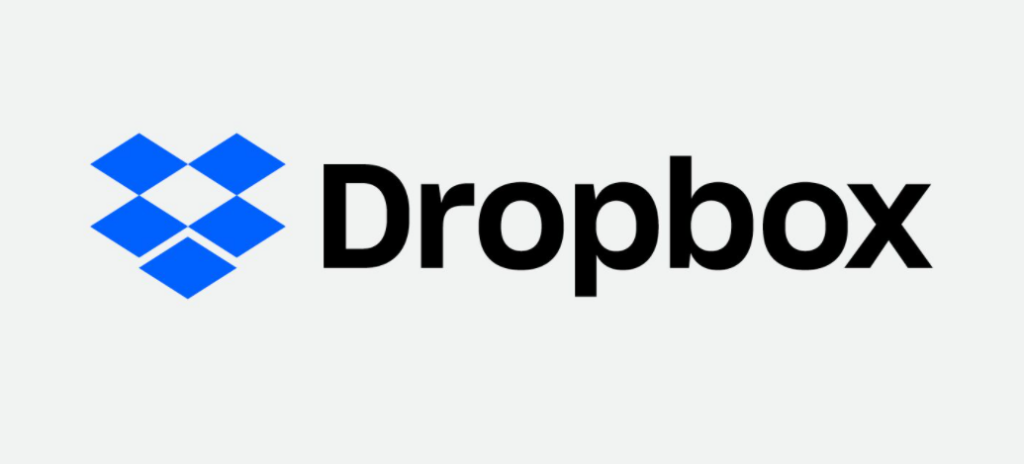 Dropbox began as a demo video MVP, demonstrating the merits of storing data in one location. User input aided the then-startup in securing the money it needed to expand its product.
Etsy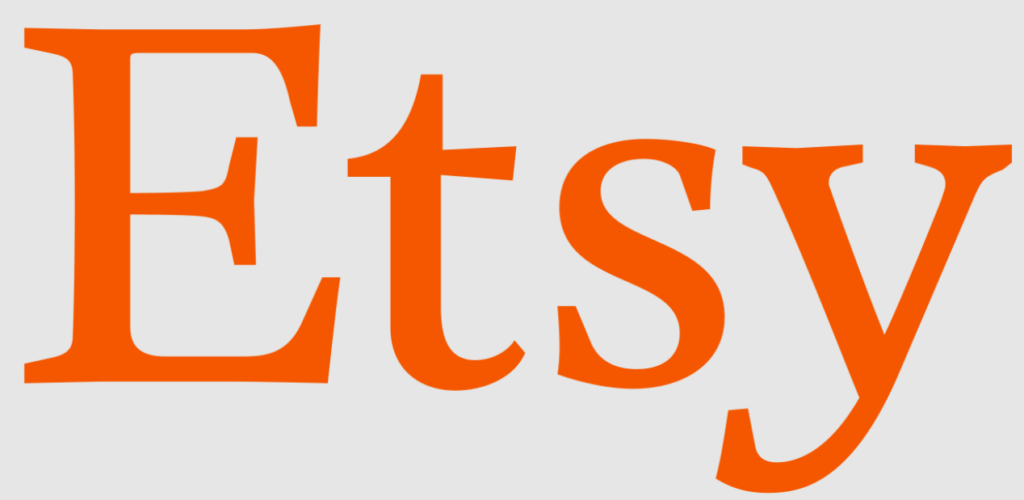 This craft-focused website allowed eBay to handle the proof-of-concept work and then gained a following for their MVP. Since then, Etsy has concentrated on small custom artisans and their items, resulting in a boom in craft sales.
Facebook

Facebook began as a simple social media platform for keeping in touch with friends when it was first released. Members were all Harvard University students, and their profiles were as plain as they could be. The concept proved successful enough to warrant further development, and the platform grew in complexity over time.
Food on the Table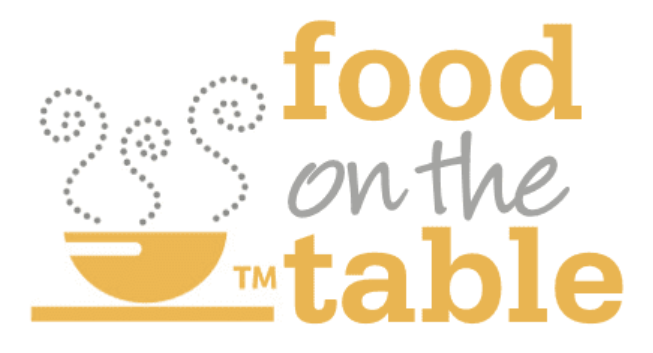 Food on the Table is an example of a concierge type of MVP since it offers customers recipes and grocery store bargains to help them save money while preparing meals they'll enjoy.
Co-founder, Manuel Rosso selected recipes, made grocery lists, and looked for coupons by hand when the firm was still an MVP. He built up an automated method once user feedback confirmed that the idea was workable.
Foursquare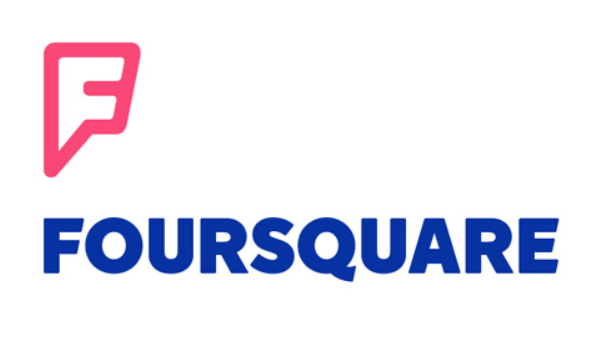 Foursquare only had a single feature when users first started using it. People would check in at various sites, earning badges in the process.
Gamification piqued people's interest in utilizing the service. Foursquare didn't become a comprehensive city guide until it had a substantial user base.
Groupon
Today, Groupon is a massive platform with operations in over 100 countries. However, it started as a piecemeal MVP, supporting local companies and giving limited-time bargains.
In the beginning, the creators utilized a WordPress blog because they couldn't develop their own content management system. They didn't scale the business until they were successful.
Pebble

The smartwatch industry is slowly gaining traction, but Pebble demonstrated that squeezing a ton of technology into a coin-sized device isn't a must for success. Its initial e-paper-based design garnered $10 million on Kickstarter, proving that the idea was welcome.
Yahoo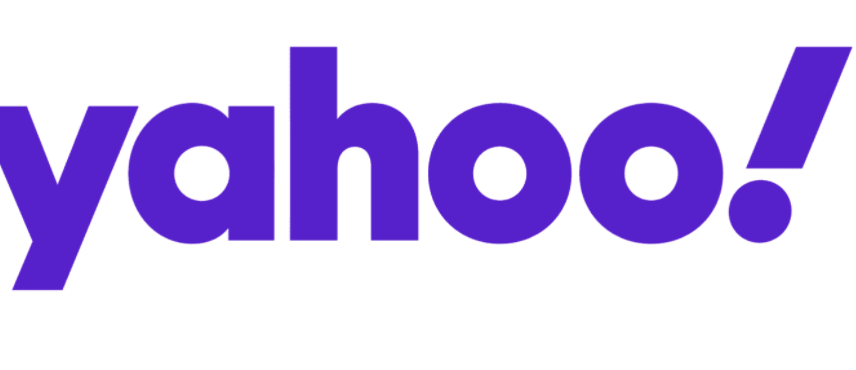 Yahoo was portrayed as an MVP website, a single-page site with a series of hyperlinks to other websites. This was enough capability to satisfy consumers and keep early adopters of the system onboard. The platform is now the world's second most used search engine.
Zalando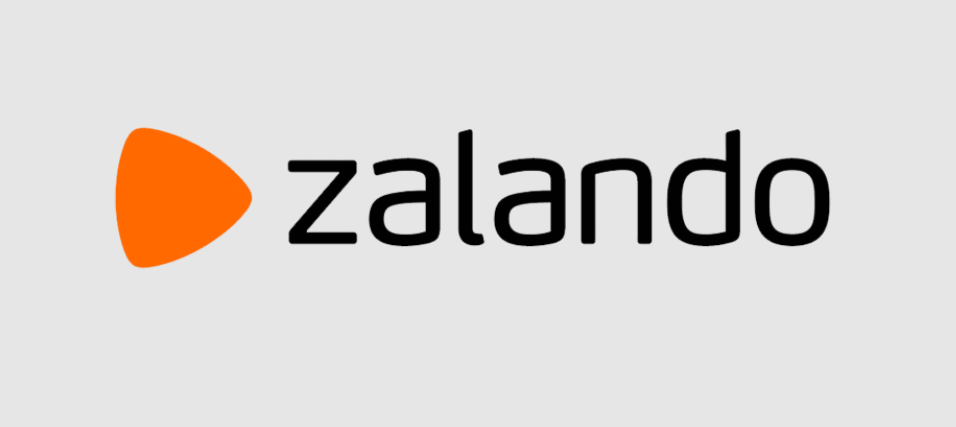 Zalando, the thriving German online shoe company, started small. David Schneider and Robert Gentz founded Zalando in 2008, originally under the name 'Ifansho.'
Inspired by ecommerce website Zappos.com they began with only an online shop comprising photos of shoes from shoe retailers. Just like Amazon, Zalando grew into a multi-billion-dollar corporation.
Zappos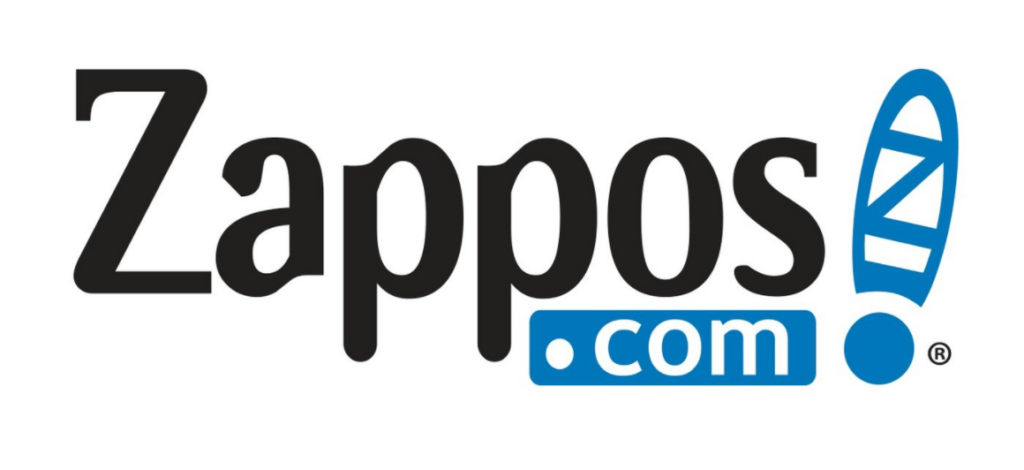 Zappos is the most popular Wizard of Oz MVP. To test his business model, entrepreneur Nick Swinmurn captured images of shoes he saw in shops and asked if anybody would buy a pair without putting them on first. This model was well-received by customers!
Zynga

Zynga's first offering was a poker game that virtually anybody could have developed. Going live on Facebook made all the difference, allowing the team to secure venture capital to build games such as Farmville, which would propel the company to massive success. This is proof that an MVP isn't always about the product but rather the platform it runs on.
Final Thought
The key takeaway here is that an MVP (Minimum Viable Product) allows companies to start small and iteratively grow into a stronger, more polished product, all while leveraging user knowledge to make the best product decisions.