Hundreds of SaaS books exist, and finding the best may be like looking for a needle in a haystack. We have taken up the task of reading these books and picking out the best.
SaaS books are written as a roadmap for entrepreneurs and innovators who have excellent SaaS ideas but have no clue about how and where to start the journey towards idea actualization.
Why SaaS Books?
A lot of literature on SaaS (Software-as-a-service) has been written by hundreds of different people, from books to websites and blog posts. Most of the literature is written from different SaaS perspectives. Some of the books cover content marketing, hyper-growth techniques, sales, etc. Most of the books are written by various SaaS experts' experiences in their SaaS journey.
Here are some of the top recommended SaaS books that you should read.
1. Behind the Cloud by Marc Benioff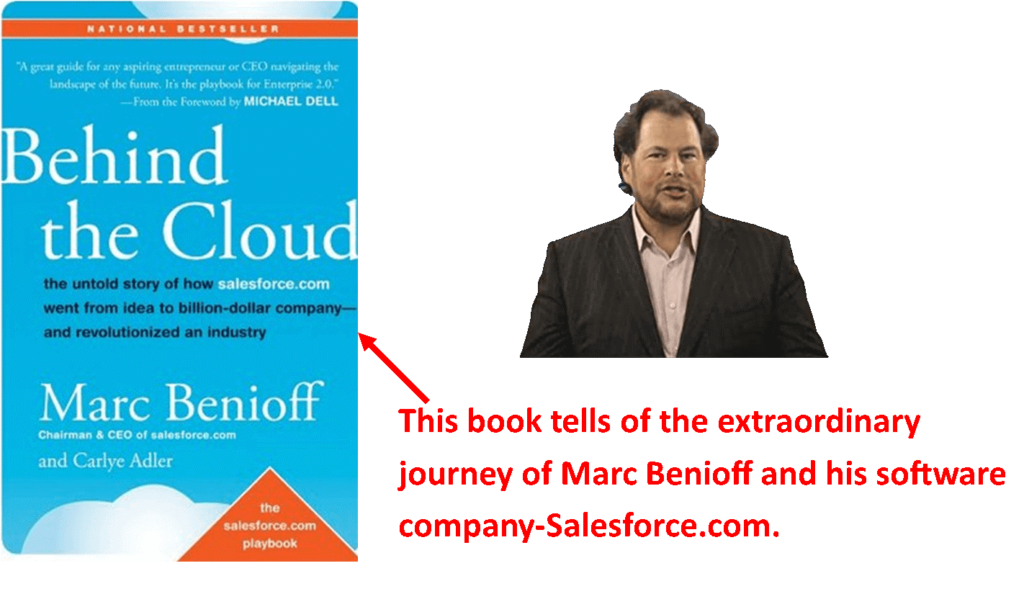 This book tells of the extraordinary journey of Marc Benioff and his software company-Salesforce.com. Benioff shares his growth from a company run from a rented apartment to a multi-million-dollar company in less than ten years. He shares tidbits on the early 2000 dotcom implosion to how his company became a revolutionary leader in cloud computing.
Behind the Cloud: The Untold Story of How Salesforce.com Went from Idea to Billion-Dollar Company and Revolutionized an Industry tells of the strategies Marc Benioff and his SaaS team used to get to the top of the competitive SaaS market. Benioff's journey will help entrepreneurs become better innovators and grow their business faster.
2. From Impossible to Inevitable by Ross and Lemkin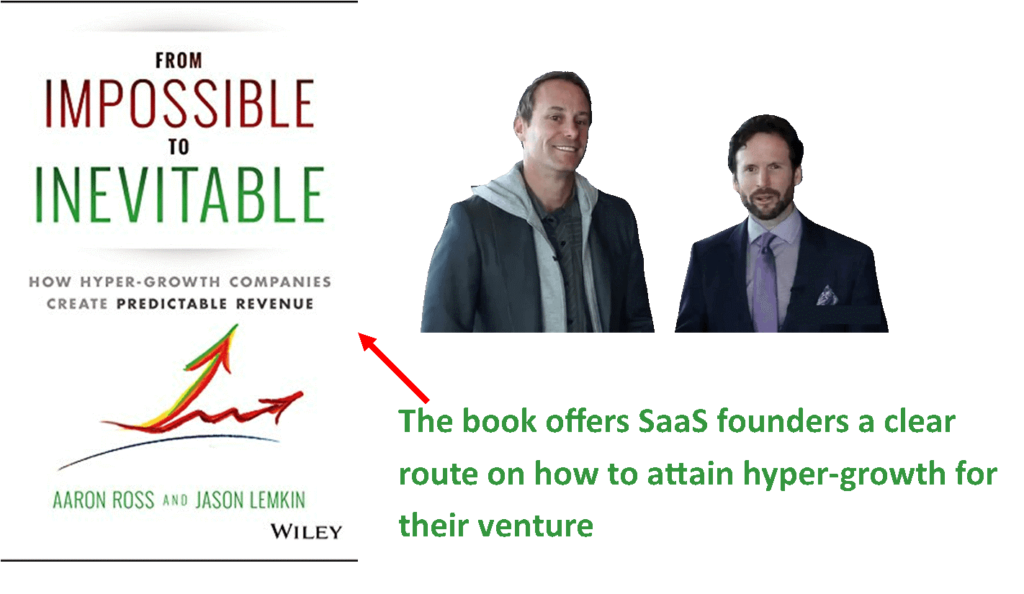 This book by Aaron Ross and Jason Lemkin offers a SaaS founder a clear route on how to attain hyper-growth for their venture. This text answers most entrepreneurs' questions about why they are struggling to attain growth, and on how to triple their business revenue.
The book From Impossible to Inevitable: How SaaS and other Hyper-growth companies create predictable revenue exhibits how SaaS and other businesses achieve hyper-growth. The authors also explain how you too, can take knowledge from these gurus and apply it to your SaaS business. Using anecdotes and examples from companies like Salesforce, Zenefits, and EchoSign by co-author Lemkin, this book will help you achieve more than you ever thought possible.
3. The Hard Thing About Hard Things by Ben Horowitz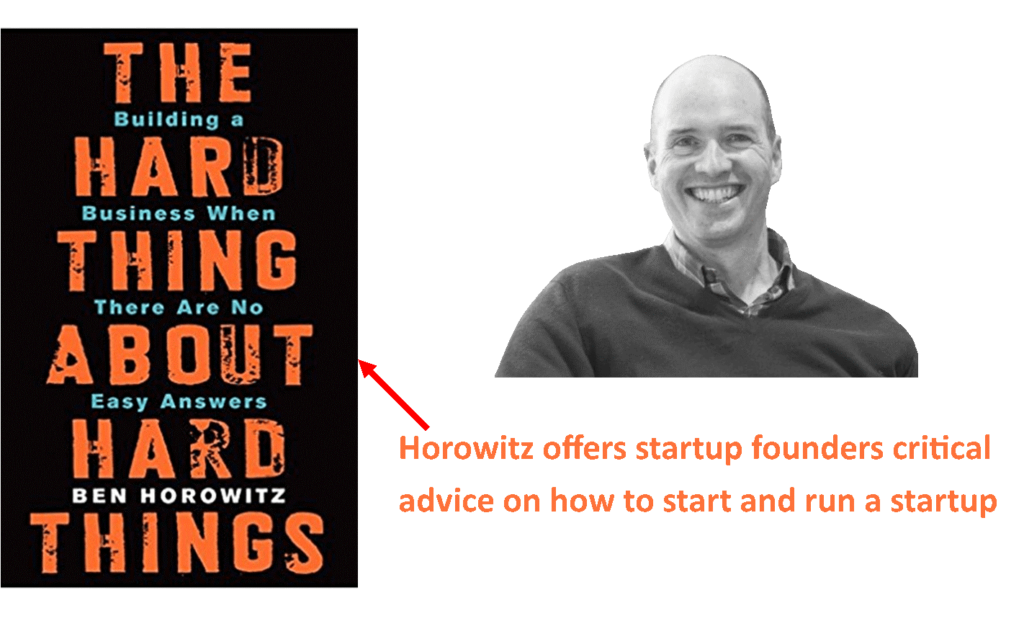 The Hard Thing About Hard Things: Building a business when there are no easy answers is a book by Ben Horowitz, one man among the most respected entrepreneurs in Silicon Valley, and the co-founder of Andreessen Horowitz.
In this book, Horowitz offers startup founders critical advice on how to start and run a startup. Many people romanticize starting a business, and rarely acknowledge how difficult it is to operate it until it breaks even. This book will inspire first time SaaS owners as well as veterans.
4. The Sales Acceleration Formula by Mark Roberge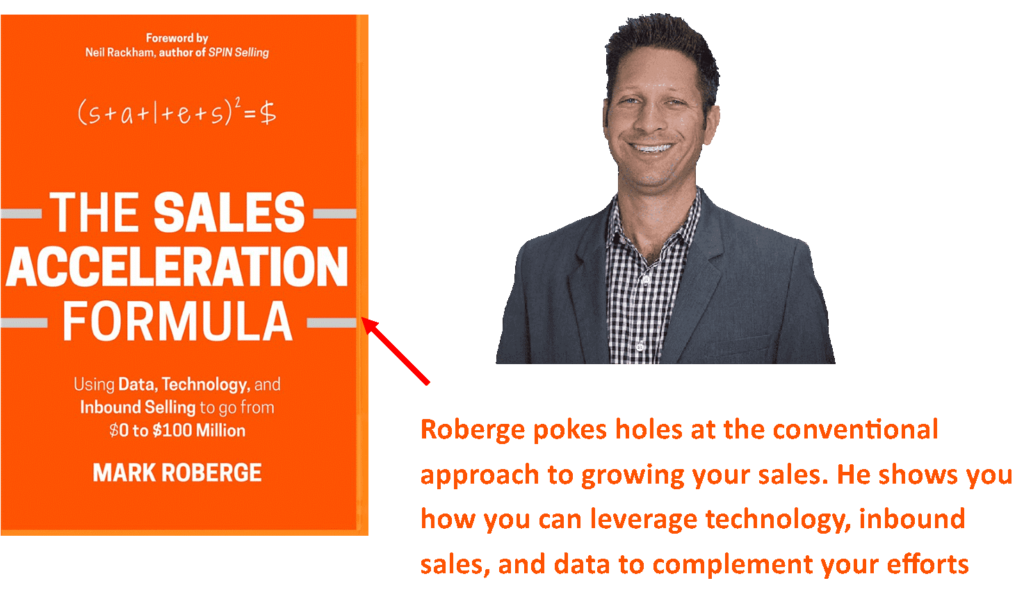 The Sales Acceleration Formula: Using Data, Technology, and Inbound Selling to go from $0 to $100 Million is written by a former MIT alumnus and who is a senior lecturer at HBS (Harvard Business School), Mark Roberge.
In this bestseller, Roberge pokes holes at the conventional approach to growing your sales. He shows you how you can leverage technology, inbound sales, and data to complement your efforts.
Roberge says that hiring, onboarding, and development processes for your team are the basis for building scalable and successful businesses. The book talks about these crucial elements:
Sales training, management, and hiring
Demand generation
This information is valuable to business owners who are interested in improving SaaS sales. Roberge suggests that sustainable growth has a formula, and makes use of his MIT scientific training to back up his theories.
5. Crossing the Chasm by Geoffrey More
'Crossing the Chasm: Marketing and Selling Disruptive Products to Mainstream Customers' by Geoffrey More was written nearly 26 years ago, but its ideas have stood the test of time. This book looks in depth at the adoption of new and disruptive ideas and technology. It discusses the challenge every startup founder faces, that of crossing the chasm between the small technology enthusiasts' market to the larger market full of conservatives, skeptics, and pragmatists.
6. The Lean Startup by Eric Ries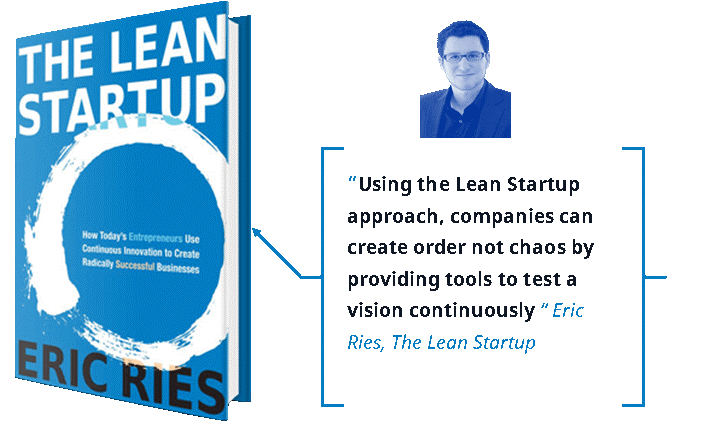 There was a time when the concept of a lean startup was not in our vocabulary until Eric Ries wrote his bestseller, The Lean Startup: How Today's Entrepreneurs Use Continuous Innovation to Create Radically Successful Businesses that set out its core principles.
Ries took inspiration from the lean processes by Toyota. He then set out a framework for an iterative business model. This model relies on validated learning and continual experiments that test and improve concepts.
MVPs (Minimum Viable Products), unit economics, and feedback loops are common in SaaS startups, and Ries gives clear explanations with examples of how to go about lean startups.
If you are intending to launch a new SaaS product, you need to have a process in place that will guide you along the way. The lean startup principles help you to make informed decisions without breaking the bank.
7. Customer Success by Mehta, Murphy and Steinman
Customer Success: How Innovative Companies Are Reducing Churn and Growing Recurring Revenue is co-authored by three individuals; Nick Mehta, Lincoln Murphy, and Dan Steinman. The three authors write about customer success and how to make it work in your business. The literature shows you how to jumpstart a customer-centered revolution, and ensure your investment success stays for the long term.
8. Social Selling by Tim Hughes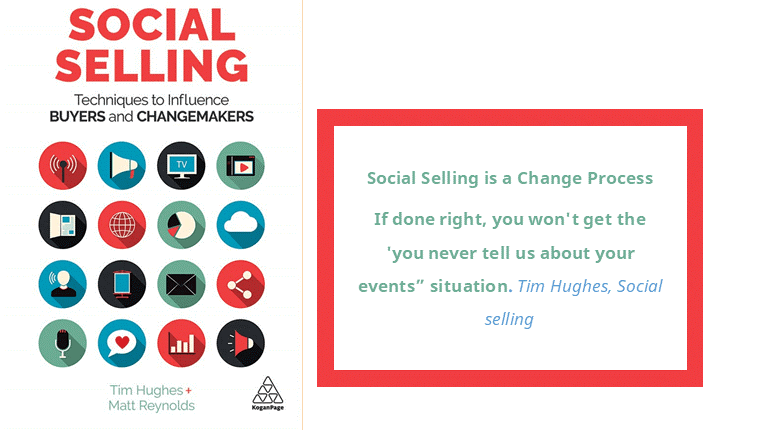 Social Selling: Techniques to Influence Buyers and Changemakers by Tim Hughes pushes for reasons why social selling should be valued more. Sales teams need to build a relationship with their potential clients via social networks early on in the decision-making journey.
Social selling will educate you more about social media power. The book provides a pragmatic and step-by-step guide for helping you to master the techniques and skills needed for social selling. These skills include the development of a vibrant community, trust-building, gaining influence and authority as well as interacting with influencers and change-makers.
9. Traction by Weinberg and Mares
In Traction: How Any Startup Can Achieve Explosive Customer Growth, Gabriel Weinberg and Justin Mares talk about their personal experiences and that building a successful company is not a walk in the park. Every startup that expands and goes public or can be acquired profitably, hundreds of other companies die.
Traction discusses the nineteen channels available for building a customer base, and how to choose the right channel. The book also features over 40 interviews with successful startup founders including Alexis Ohanian (Reddit) Jimmy Wales (Wikipedia) Dharmesh Shah (HubSpot) and Paul English (Kayak)
10. The Mom Test by Rob Fitzpatrick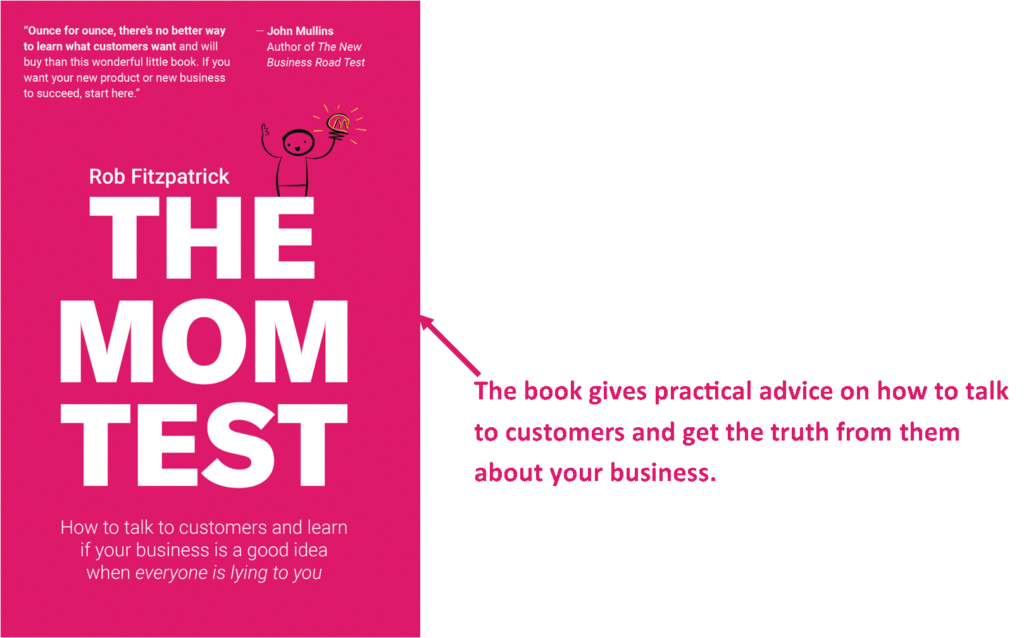 The Mom Test: How to Talk to Customers and Learn If Your Business is a Good Idea when Everyone is Lying to You by Rob Fitzpatrick is available on Amazon and Kindle. This book gives practical advice on how to talk to customers and get the truth from them about your business.
The Mom Test does not hinge on theories or frameworks. The book teaches you how to face challenges head-on. It talks about how to avoid biased customer feedback and how to write honest emails that elicit honest feedback from clients and how to tell a client is going to buy from you.
11. Obviously Awesome by April Dunford
Obviously Awesome: How to Nail Product Positioning so Customers Get It, Buy It, Love It by April Dunford asks pertinent questions. You believe you have an amazing product, but who else does? This book dispels everything you knew about product positioning. To connect your product with your customers is not about trend following, trying to grab the largest customer base, or making comparisons with your competition.
Dunford shows you how to find your product's best feature and sell this feature to those who need it. Dunford has launched 16 products during her career as a startup executive and worked on many more as a consultant. Dunford's book speaks authoritatively on how to break through crowded markets.
12. The One Thing by Papasan and Keller
The One Thing: The Surprisingly Simple Truth Behind Extraordinary Results is a brilliant book packed with wisdom and written by real estate entrepreneurs, Jay Papasan and Gary Keller.
The book talks about the value of lightening your workload by concentrating on one major task in any project. The authors also give examples of engaging in that one task with focus. This book was a bestseller list of The Wall Street Journal, The New York Times, Amazon.com, and USA Today.
13. The SaaS Email Marketing Playbook by Etienne Garbugli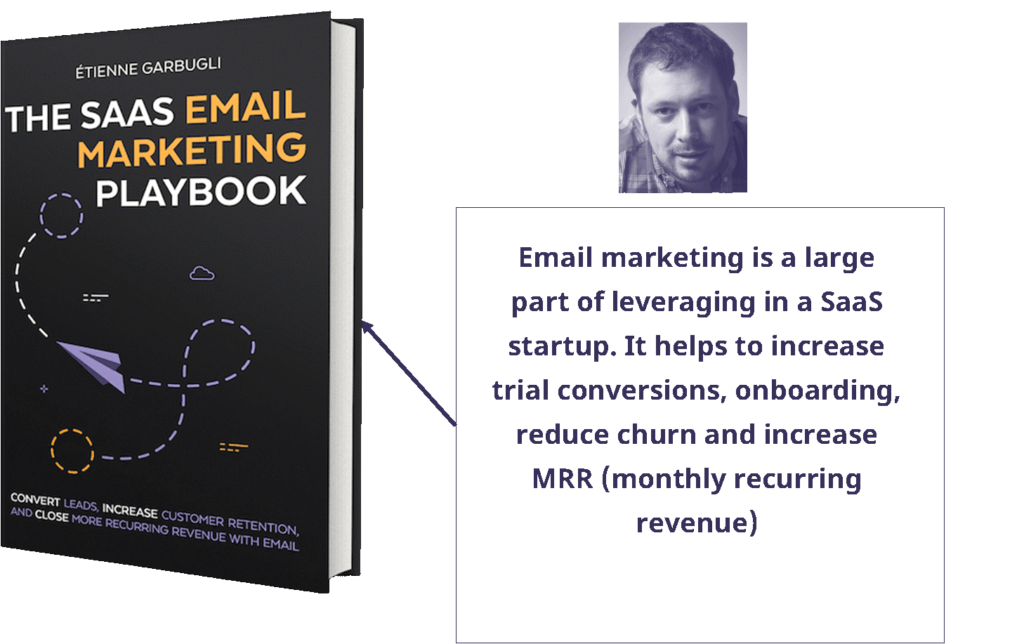 The SaaS Email Marketing Playbook: Convert Leads, Increase Customer Retention, and Close More Recurring Revenue with Email by Étienne Garbugli is a social marketing gem.
No matter how awesome your SaaS product is, there is a likelihood that 40 to 60% of free trials never look at your product again. Email marketing is a large part of leveraging in a SaaS startup. It helps to increase trial conversions, onboarding, reduce churn and increase MRR (monthly recurring revenue)
The SaaS Email Marketing Book teaches you that as a marketer, you do not have to be a copywriter to write compelling emails and improve SaaS sales. You just need the right knowledge and processes to grow your business with email. This book has everything you need for planning, building, and optimizing your marketing program.
14. Lean Analytics by Croll and Yoskovitz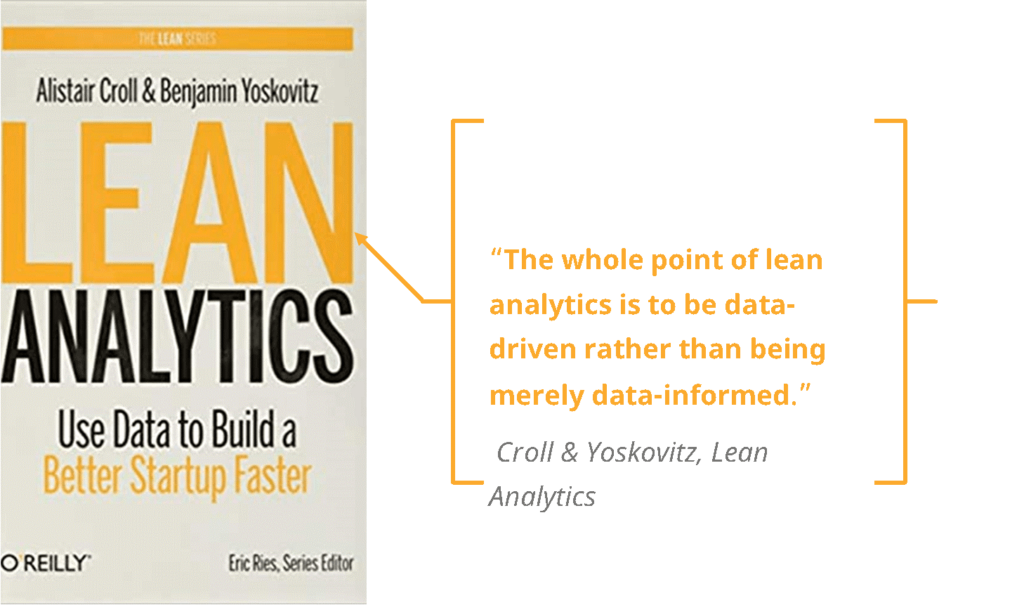 Lean Analytics: Use Data to Build a Better Startup Faster by Alistair Croll and Benjamin Yoskovitz is a hands-on and actionable counterpart of Eric Ries's book, Lean Startup. This book's core is the concept of prioritizing one critical performance metric, continually experiment for its improvement before moving on to the next metric.
For any startup trying to multi-task on improvement, the book contains a step-by-step guide to deciding which areas to attend to first, including over thirty case studies.
15. The Science of Selling by David Hoffeld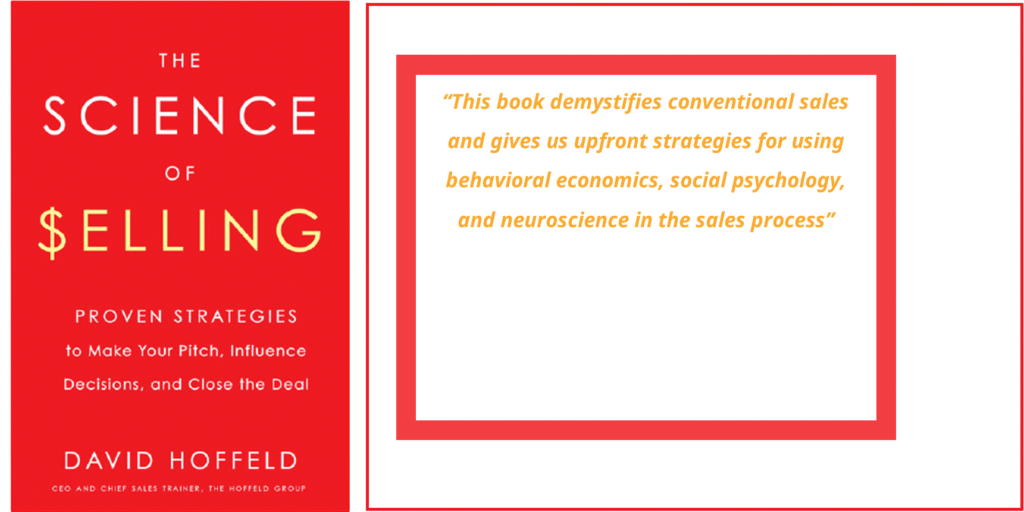 The Science of Selling by David Hoffeld teaches us that there are scientific and research-based selling strategies. This book demystifies conventional sales and gives us upfront strategies for using behavioral economics, social psychology, and neuroscience in the sales process. This helps you to sell to clients as you would like to be sold to.
16. Everybody writes by Ann Hundley
Everybody writes: Your go-to guide to creating ridiculously good content by Ann Hundley is a guide to content creation that allows you to grow your business. Hundley talks about good communication, how to retain your audience's attention, and how to dominate online and offline spaces. You will learn different domination strategies on LinkedIn, Instagram, and Facebook. Handley insists that writing has become more critical since there is so much competing content. This book teaches you how to be unique, how to get new clients and win over the audience with your content.
17. Just Don't Roll the Dice by Neil Davidson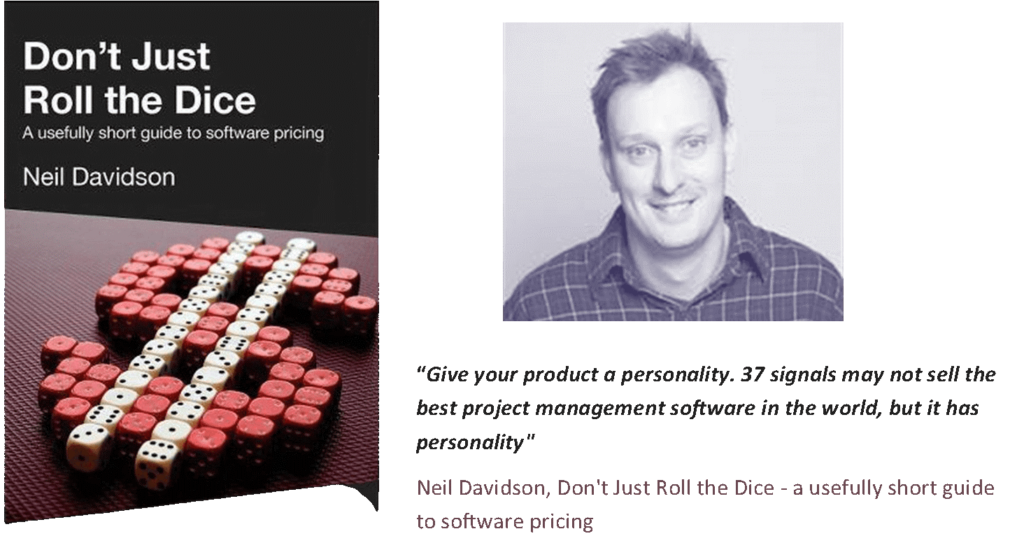 Just Don't Roll the Dice: A Usefully Short Guide to Software Pricing is a gem by Neil Davidson that tries to answer the most commonly asked question, "How do price my software?"
18. The Innovator's Dilemma by Clayton Christensen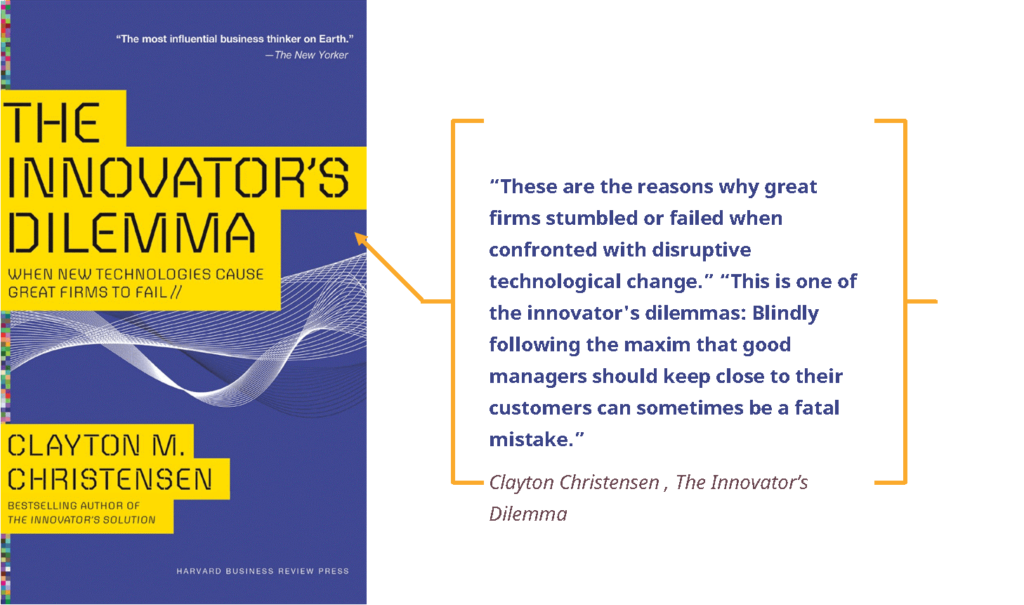 The Innovator's Dilemma: When new technologies cause great firms to fail, is a book that explores why great companies are easily disrupted by novel technologies. Clayton Christensen, a Harvard Business School (HBS) Professor asks how you can avoid a similar fate. The author explores why startups need to keep on innovating. Lack of continual innovation is what plagues big companies. They do not change the status quo, which leads to failure.
19. Four Steps to Epiphany by Steve Blank
FOUR Steps to Epiphany: Successful Strategies for products that win is a book by a Harvard Business School lecturer Steve Blank. This book is the book responsible for setting sail to the lean startup movement.
The book explores the Customer Development concept as the sole focus of a new startup. This concept is a deviation from the previous concept of product-focus.
20. Zero to One by Peter Thiel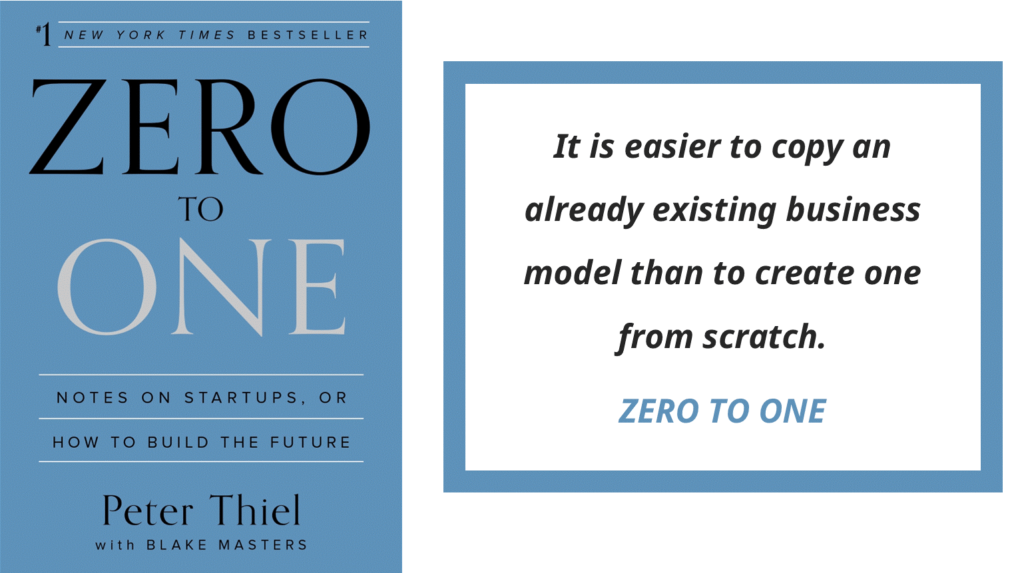 The book Zero to One by Peter Thiel says that it is easier to copy an already existing business model than to create one from scratch. Thiel is a co-founder in PayPal, holds shares in Y Combinator, is an early investor in Facebook and many other ventures.
Thiel is well versed in innovation, and Zero to One is a must-read that offers a summary of his life experiences in SaaS investment.
21. The SaaS Sales Method by Kooij and Pizarro
The SaaS Sales Method: Sales as a Science is a book by Jacco Van Der Kooij and Fernando Pizarro. The authors write that in recurring revenue businesses, you cannot scale without scientifically recreating the sales. The authors proceed to break down the sales into their simplest elements.
The SaaS Sales Method reveals the math behind each revenue production stage, from sales to marketing and customer success. They continue to show how you should plan their processes and training.
22. From Impossible to Done by Remy Gendron
From Impossible to Done: A Modern Strategy to Engineer Awesome SaaS Products by Remy Gendron
Most companies do not take cultural transformation seriously. Culture helps in acquiring the right talent, who are given freedom rather than control to do what they know best.
SaaS relies on talent, with processes coming a close second, and acquiring the right talent is no mean feat in a successful SaaS strategy. This book explores the primary engineering excellence factors in depth.
23. Rework by Fried and Hansson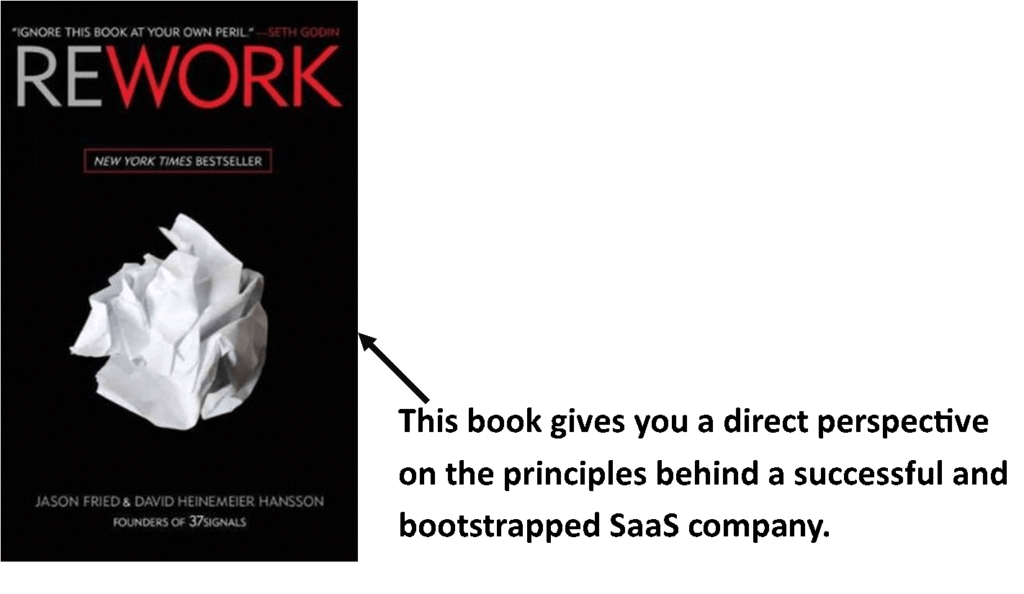 Written by Jason Fried and David Heinemeier Hansson, this book tells you how to manage your company. Rework casts aspersions to the concept of meetings and working long hours. If you are spending too much time at the office, your priority mismanagement is disorganized.
This book gives you a direct perspective on the principles behind a successful and bootstrapped SaaS company.
24. Good to Great by Jim Collins
Good to Great: Why some companies make the leap, and others don't by Jim Collins is a well-researched book that identifies what makes a company successful.
This book is a must-read because it will usher you into the broader business culture conversation. It will also lend you a new perspective on business by introducing you to other businesses besides the tech industry.
25. Buzzmarketing by Mark Hughes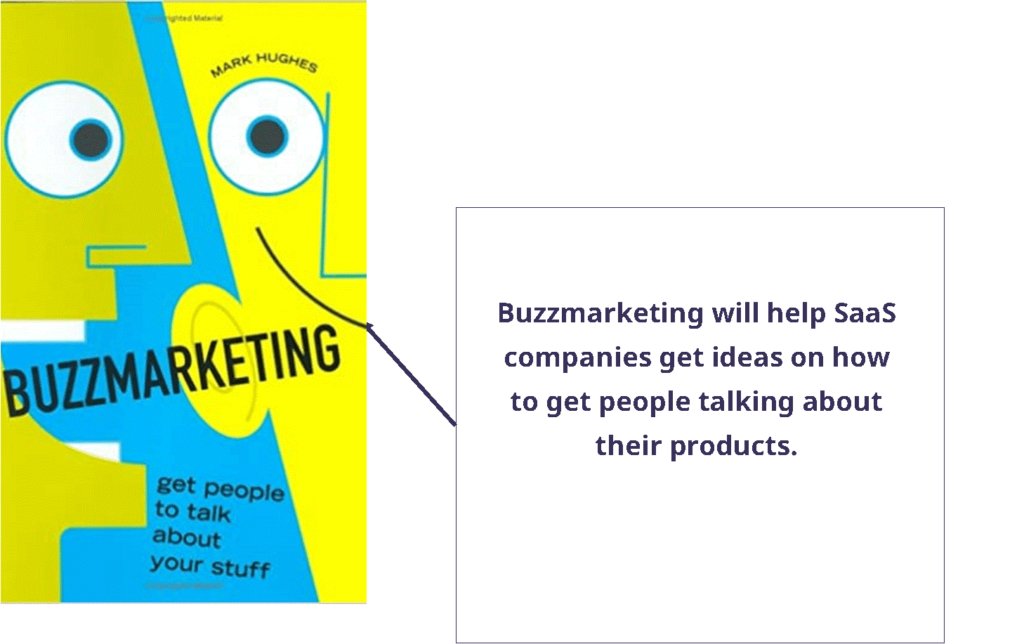 Buzzmarketing: Get People to Talk About Your Stuff by Mark Hughes talks about why you need to create an excellent marketing program. Buzzmarketing will help SaaS companies get ideas on how to get people talking about their products. The more customers get inspired, the more your company becomes a buzz word in the market.
26. How to Win Friends and Influence People by Dale Carnegie
This book by Dale Carnegie has been in publication and selling for more than half a decade. This book teaches you how to connect with people, learn to listen and as a result influence them.
Technical skills are nothing if you have zero soft skills. There are instances your hard skills are not of any use for making sales or hiring and retention of talent. The book is available both in print and audio versions.
27. Anything You Want by Derek Sivers
Anything You Want: 40 Lessons for a New Kind of Entrepreneur by Derek Sivers is a short read, but full of valuable information. Sivers is a self-educated programmer and created CB Baby, a successful e-commerce store.
This book is a classic example of building a multi-million-dollar company from the ground and selling it for huge profits.
28. The 80/20 Principle, Expanded and Updated by Richard Koch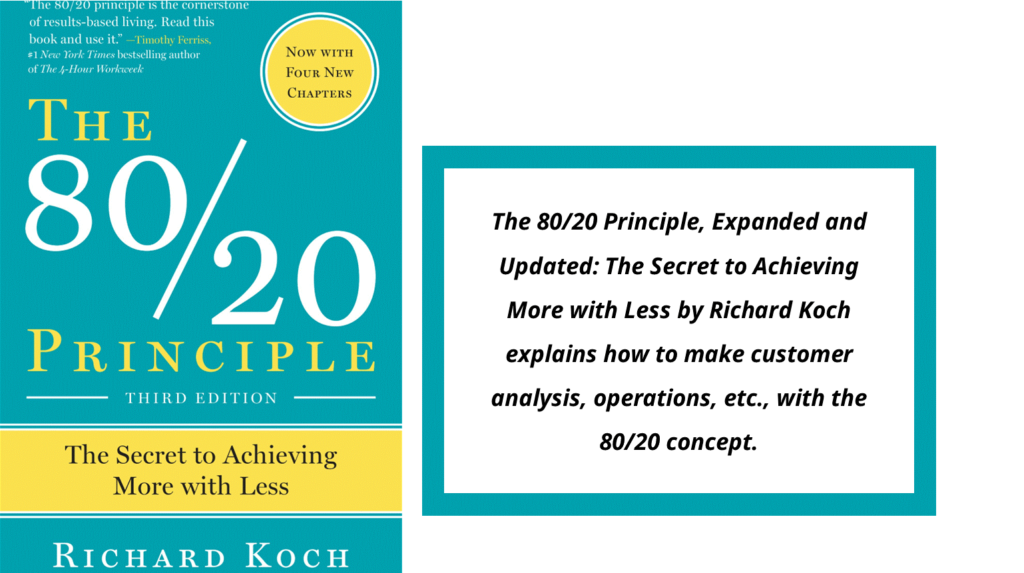 The 80/20 Principle, Expanded and Updated: The Secret to Achieving More with Less by Richard Koch explains how to make customer analysis, operations, etc., with the 80/20 concept.
Once you validate your product, focus on what lies ahead. The 80/20 principle is an excellent mental model and important for making better and informed decisions.
29. Pitch Anything by Oren Klaff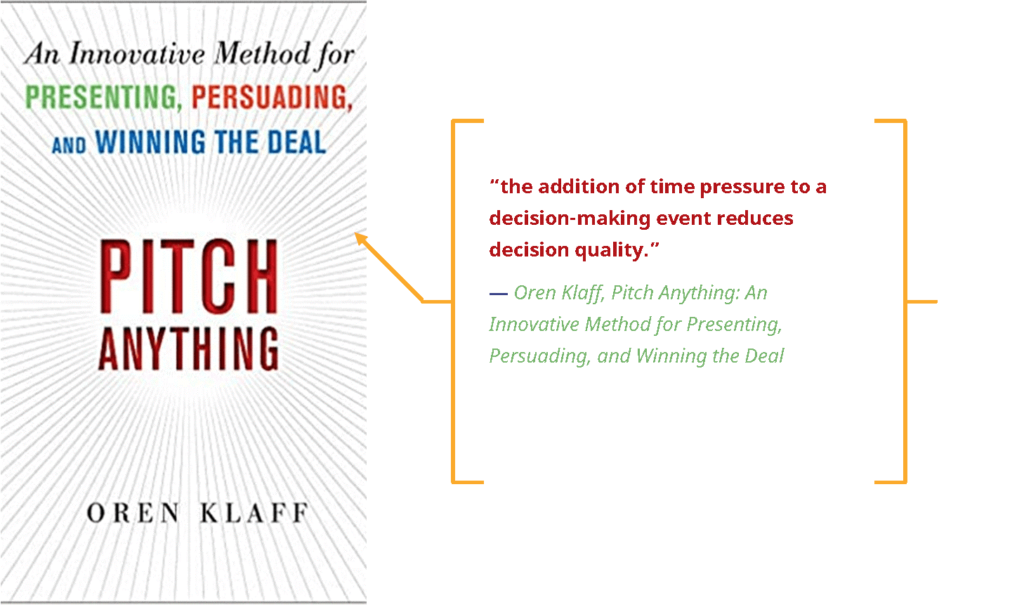 Pitch Anything: An Innovative Method for Presenting, Persuading, and Winning the Deal by Oren Klaff shows you how to make a great pitch and land clients. You do not have to be a master pitcher; you need to have a good pitch structure, which the book explores.
In a SaaS company life, pitching is essential. Pitch Anything is an easy-to-use template, especially when you are not well equipped or eloquent enough to describe your vision and product.
30. Play Bigger by Ramadan, Peterson, Lochhead and Maney
Play Bigger: How Pirates, Dreamers, and Innovators Create and Dominate Markets by Al Ramadan, Dave Peterson, Christopher Lochhead, and Kevin Maney is a book endorsed by Marc Benioff, Salesforce.com CEO.
Every business wants to be unique. If you want to be among the stand-out-from-the-crowd companies, you need to read this book. The book teaches about category design for ensuring your product is not forgotten. This is one of the best methods of reducing churn and building your brand.
Conclusion
Knowledge is power, and reading extensively before you embark on your SaaS journey is a good idea. Most of these books are available on Amazon.com, both in print and Audio for very reasonable prices.
Each book is unique in its concepts, with some dwelling on the technical side of SaaS, marketing, sales, pricing, etc. These books are written by some of the top gurus in the SaaS industry and will help you in understanding your SaaS journey.