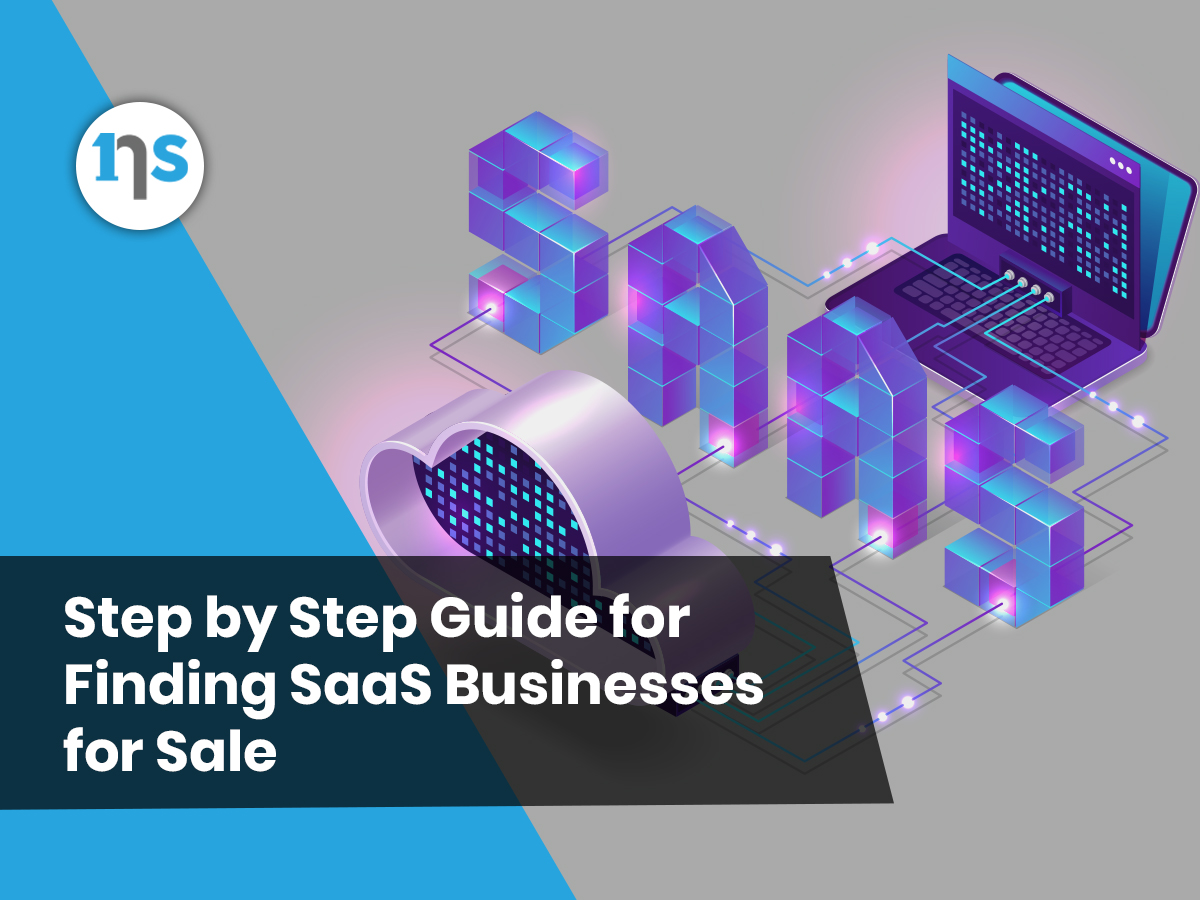 Step-by-Step Guide for Finding SaaS Businesses for Sale
The SaaS concept takes firm root, and most people prefer looking for SaaS business for sale, rather than building one from scratch.
Finding SaaS businesses for sale is a process that needs some deliberation and consideration on several factors. You have to know where to find the SaaS companies, what to look for before you buy, and to know why you are buying.
What Is SaaS?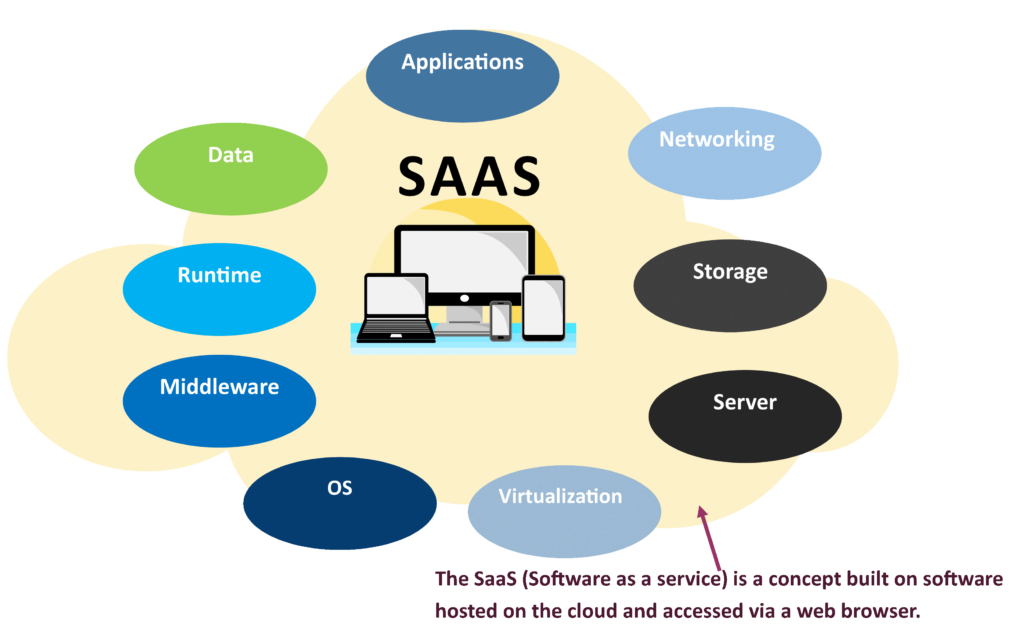 SaaS (Software as a service) is a concept built on software hosted in the cloud and accessed via a web browser. Customers that use the SaaS pay a monthly or yearly subscription to access the service. The beauty of a SaaS is that you do not need to put up expensive IT infrastructure. Some of the most easily recognizable SaaS examples include Microsoft Office, Netflix, Amazon, and Google.
The cloud system removes the requirement of using an end-user license for software activation and infrastructure for hosting the software. The SaaS company provides the hosting infrastructure, and all the client needs to do is log in to an account to gain access.
Building a SaaS requires extensive knowledge in coding and UI (User Interface) designing skills. When compared to other businesses like e-commerce or dropshipping, SaaS businesses are more complex to set up.
Why Invest in a SaaS?
A SaaS business model is excellent in that your clients can become very loyal, depending on how well your product serves them. A majority of SaaS products end up becoming a core part of most clients' businesses.
Buying a SaaS company as opposed to building one, saves you a lot of time. It takes a long time and a lot of effort to build an SaaS product and an even longer time to take firm root in the market. The money you spend on buying a SaaS company is less than the amount spent on hiring a coder if you do not know how to code. Purchasing allows you to buy a company that is already bringing in an income. It also allows you to purchase a business share that has started making headway into breaking into the software companies market.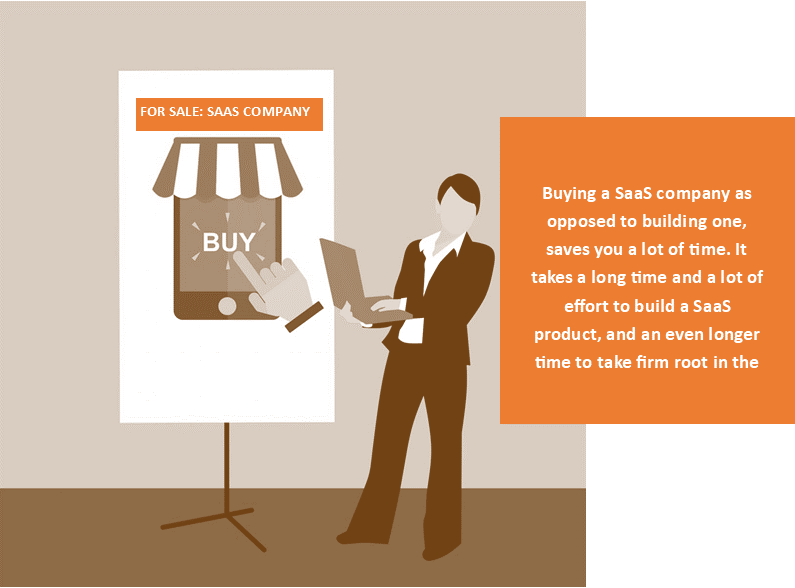 When you purchase a SaaS company, you get a piece of software and valuable market data. This data provides you with a working baseline, focusing on product improvement, business valuation, and scaling. The market data provides you with insight on SEO (search engine optimization), rate optimization, and changes you can make on the company's operating procedures.
1.  Where Do You Buy Your SaaS Company?
The first step is where to buy your SaaS company. Whether you are in Los Angeles, New York, or Phoenix, it does not matter. An online business is always relocatable, unlike a physical retail store that needs a lot of logistics. You have to evaluate your targeted marketplace. Do thorough background research to confirm the market legitimacy and the experiences of people who have bought and sold in the market. If you find several negative reviews, that should be a red flag. This shortlists the markets to avoid and those to consider.
It would help if you also considered whether to go via a private sale or a broker. A reputable broker is responsible for vetting all the new selling businesses by assessing the earning accounts and analytics for you. This vetting ascertains the revenue and traffic the business claims to attract.
This buying process is time-consuming and complicated for an inexperienced person. If you have a dedicated team in your organization that can do this, it will save you a lot of trouble. Buying via a brokerage or private sale that does not provide migration means you need to hire a migration specialist, which is an extra cost. Before you agree to purchase, ensure that you clarify who will cater to this cost.
If you want to buy privately, there are various resources and sites available for checking out any acquisitions you want to make, which we shall discuss later.
2.  Start Small
A big SaaS company by default will be more expensive, and its operations will be more difficult to run. Start small to enable you to manage the company and grow with it quickly. When mistakes happen, it is easier to deal with them on a smaller scale. If they are mobile apps on either Android or iOS platforms, look at the niche and what it offers customers. Does it fill a vacuum? Is it a turn-key project? Do customers need the service? Do you need to take an SBA loan? If so, it is easier to deal with it when small, and then grow with the company.
3.  Have an End Goal
Everybody's ultimate goal when making a business decision is to make money. When you buy the SaaS company, you expect it to make money in the long run. However, there are different ways the company can make you money. Will you buy it cheaply and sell it for a profit?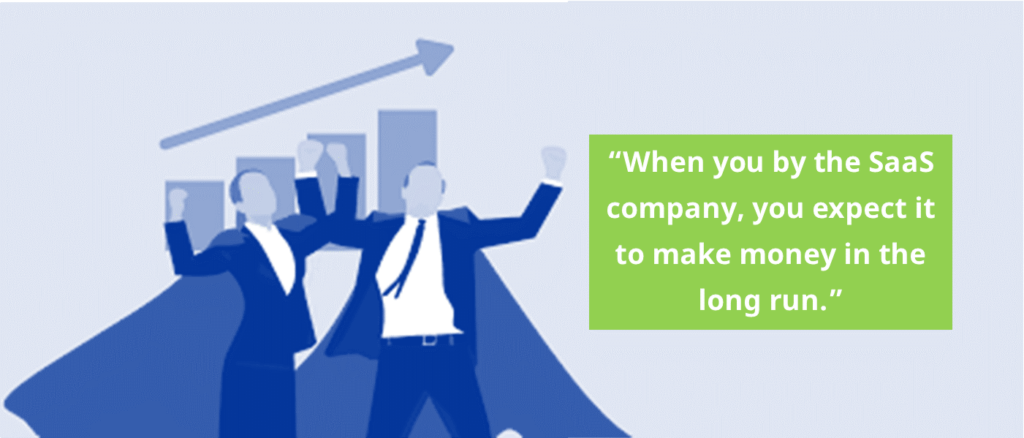 Will you buy it, nurture it, and sell it after several years? Will you grow it and keep it with no intentions of selling? It would help if you had an end goal when starting. Think of where you want the company to be in five or ten years.
4. Due Diligence
The biggest mistake you might make is not doing due diligence before you buy a SaaS company. This due diligence is split into three categories:
Technical diligence is done after the deal is sealed via a handshake and letter of intent drawn. This involves digging into the backend of the SaaS and figuring out how the wheels turn. If you are a techie, great, but if you are not, it's best to hire an expert who is fluent in the company language such as Ruby on Rails, asp.net, JavaScript, etc. The expert evaluates the code and checks to see if it has any inefficiencies.
If the SaaS company makes less than $1 million annually, hiring an accountant to audit the finances is a good idea. For anything higher than a million a year, hire an auditor. This will save you a lot of grief later on. The auditor will look at the company's profit and loss accounts, check through the credit card and bank statements, and ensure that there is nothing shady.
If you buy the company via a broker, the broker will have done some of these preparations for the sale so that the finances will have some order. If they are not, compel them to organize the finances and take care of the cost.
However, this information about the company can only be done after signing a CIM (confidential information memorandum). Signing an NDA (non-disclosure agreement) compels you to keep this information private. This NDA is binding if you do not buy.
5.  Marketing
A SaaS company is typically profitable, and its operating costs are reasonable. However, it's important to ensure that you do not buy a company with no real value. Check  to see whether the company is growing consistently or shrinking consistently. If a company generates fewer than ten new clients per month, it is most likely a shrinking company.
The company cannot afford to churn out more clients than it is bringing on board, and customer retention should be a top priority. That is not to say you cannot buy the business and turn it around. You can buy it and employ strategies such as SEO and optimization of the conversion rates.
SaaS models in the healthcare and real estate industries are more marketable. The more automation and CRM (customer relationship management) it brings to the industry, the more desirable it will be. Evaluate the industry you are going into and the problems your software solution will solve. Some need more marketing than others.
VPNs, utility, and wallpaper app SaaS companies are other upcoming software development ideas that are quickly taking over the SaaS industry. You might consider similar options that do not need much marketing.
6.  Understand the Pricing Model
The pricing model is what stands between you and your subscribers. Consider various SaaS options in pricing. MRR (monthly recurring revenue) and ARR (annual recurring revenue) are two payment options. MRR is the more popular method, as it needs less payment up-front for new clients. It is easier to monitor performance based on MRR. 

You might discover that changing the payment structure from a flat fee to a multi-tiered system might make it more attractive to clients. You also need to survey how many free users the SaaS has, and if it is possible to convert them from free to a low-tier model for more subscription revenue.
7.  Know Your Competition
Buying a SaaS company means buying a market share. It would help if you found out who else is in the market. Industries such as telecommunications are flooded, and you have to be providing a service with a twist to keep people interested. If the SaaS company you are buying is a leader in the market, you will probably be buying a well-run company that does not need much intervention from you with a higher profit margin and cash flow. If your SaaS is a small business, you also have to find out what the competition offers, and up your game to improve ROI time.
This does not mean business owners should ignore the competition. Buying into a company that is doing well means you have to know how to sustain its position. The company already has a client base, and after you buy it, you might consider getting client feedback so that you can understand why they choose your product and what improvements you should do to keep an edge in the market.
8.  Terms of the Deal
In every business deal, there are lots of discussions and negotiations. Small SaaS platforms involve a lot of negotiation, and your success as a buyer depends on your dealings with the seller and how well you align. Alignment needs to take into account many questions about your requirements, terms of payment, and the transition process.
This is the point where you ask why the owner is selling, and the understanding of the seller's motivations allows you to offer them a better deal. Ensure that you write everything down in the initial meetings, which will give you the upper hand in case of disputes later on. The other alternative is using a broker to take care of all the proceedings and ensure that you get a better deal and become the new SaaS owner much faster.
9.  Social Media and Email Lists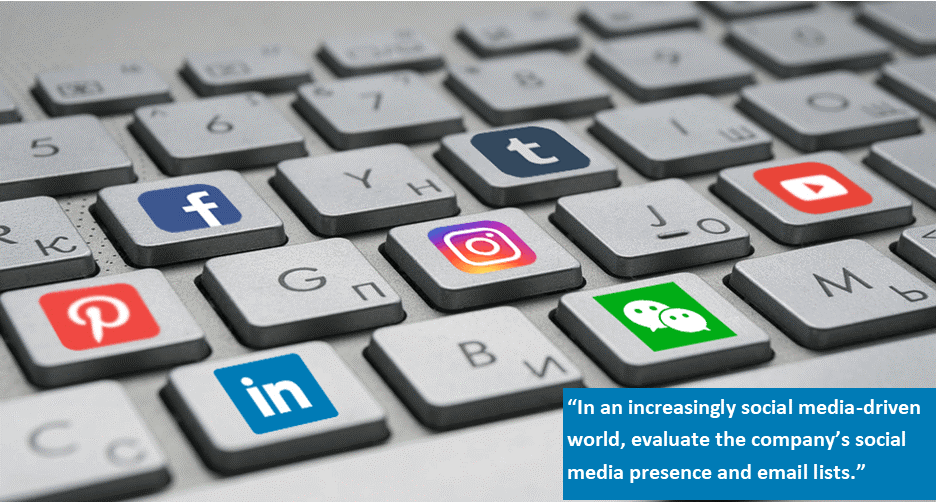 In an increasingly social media-driven world, evaluate the company's social media presence and email lists. An email list provides you with a lead generation point and allows you to do target advertising via automation. Lack of the two is not a significant issue, as you can still buy and build a formidable online presence.
Find Reliable Sites for Purchasing SaaS Companies
If you are looking for a broker to help you acquire a SaaS company, here are a few to consider:
Flippa is among the largest marketplaces to buy online businesses. It started as a marketplace for domain names and websites; now it is into eCommerce stores and mobile apps. It has flexible pricing but unfortunately is riddled with scammers. You can still get a good deal if you are patient, but Flippa is not for a startup with a limited budget.
FE International, unlike Flippa, vets all listed businesses. They are picky and only sell companies that lie in the mid-five- up to the seven-figure price range. The platform offers guidance each step of the way, and if your budget is not in the millions range, you might not find anything you can afford. They have no migration services, which would be an added cost.
Empire Flippers is a Fortune 500 company with a sales excess of $100 million. It specializes in selling high-quality online businesses such as content sites, SaaS products, dropshipping, and eCommerce businesses. The company takes care of migration from old to a new owner and takes care of every sale aspect.
Conclusion
No matter the challenges involved in buying a SaaS software business, it is a better alternative to starting one from scratch. If you feel you have what it takes to go through the buying process on your own, you can give it a try.
However, looking for a reputable broker makes the process smoother and spares you the hassle of negotiations, discussions, etc. with the seller.