Therefore, you have this burning mobile app idea and you want to build a startup. You firmly believe your business idea is the next big thing in the market and you have undying faith that your friends and family will be your greatest supporters. This is exciting, but how do you get from the idea stage to the actual business venture and get a final product?
You need to consider investing in MVP (minimum viable product) software tools if you want to get into product development and grow your business. An MVP offers you the convenience and features you need in one package. You will also become more aware of what you are investing in.
Why Build an MVP?
If your startup is on a shoestring budget, you do not want to make bad financial decisions and you need to ensure you have a lean startup. Using an MVP makes a lot of economic sense. An MVP allows you to iterate and gauge whether your product has interested customers. You also need to know if there is enough potential product benefit for the product to be shared with early adopters who can provide the feedback loop that helps in the ongoing project in the back-end.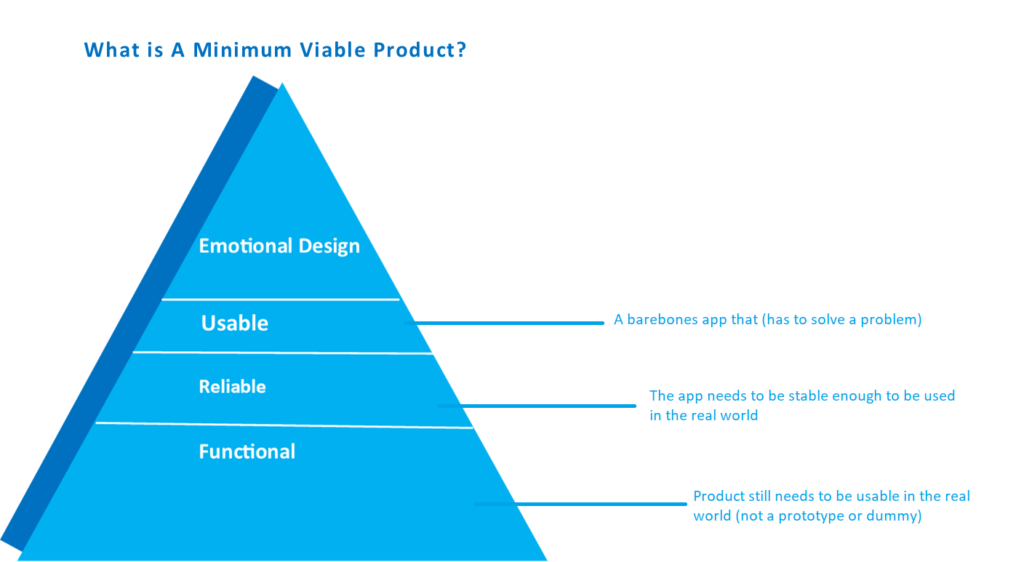 The MVP includes every core feature for your mobile application, which has all the must-have features, and not just the nice to have features. The MVP is a trial development process that only delivers the best results. Companies such as Airbnb, Facebook, and Uber built MVP apps that proved their proposition and hypothesis worked on their target audience.
A/B testing while doing your hypothesis study in the early-stage comes in handy. A/B testing, also known as bucket testing or split testing is a technique of comparing two web pages or apps to determine which version performs better. Instapage is a service that allows you to build great landing pages and offers features such as campaign management and A/B testing.
A/B testing eliminates guesswork from your website optimization and allows you to make data-informed decisions. This helps you to measure the impact changes make on the metrics, ensuring you do not focus too much on vanity metrics.
Once your MVP hits the ground, advertise it for all its worth. You can use Google Ads, formerly Google Adwords that is free, but does an excellent job of promoting your website and driving traffic to your website. To boost your digital prowess, use Google Analytics free training and certification.
How to build an MVP
The way you build your MVP depends on which service/ product you are offering, and whether the UI elements will be attractive to the user. Do you need to create a product simulation or a clickable prototype that takes your customers through different product features? Do you need a landing page whose basic functionality is manually implemented behind the scenes?
Tools for building a Minimum Viable Product
The software market has numerous tools for MVP development at your disposal. Some, which most people prefer, actually allow you to build an MVP without coding. Some of these tools include:
1. Airtable
Airtable is a relational database (it stores and provides easy access to related data points) and a spreadsheet user interface (UI). These features make it easy to use and it has navigation similar to Google or Excel spreadsheets. A set of plugins known as blocks allow for the deployment of small apps on top of a database. Airtable integrates well with Stripe, an alternative to PayPal, and you can get payments online, and then reorganize your customer list and orders with Airtable.
Collaboration
Social media organization
As a podcast guest database
Pros
Complete Software, which is capable of file attachments. It contains dropdown options, checkboxes, etc., and has several options not available in Excel.
Ease of use. Airtable users can hide and unhide fields as well as move them. Filter use is easy and you can use a block for editing in bulk.
Airtable has many templates to choose from. There are enough templates to choose from if you prefer to use the in-built ones
Each user gets a set of preferences and views options depending on specific needs. Airtable allows a user to move from the grid to form appearance, meaning the user can view the project as a spreadsheet and change it to something close to a database.
Tracks the project progress and allows users to see all departments, from marketing, communication, and sales, and the tasks they are performing.
Cons
Not easy to learn and the introductory templates and videos are not helpful
No formula builder
Payment plans are not friendly. The plans are the same with most software- free, Plus, and Pro, but Airtable charges per user, rather than per organization.
No communication solutions-there is no tab available for general discussions.
It has no auto-refresh. When users add new records, the app does not auto-refresh to include the new data. The user has to sort the new data manually
2. WebFlow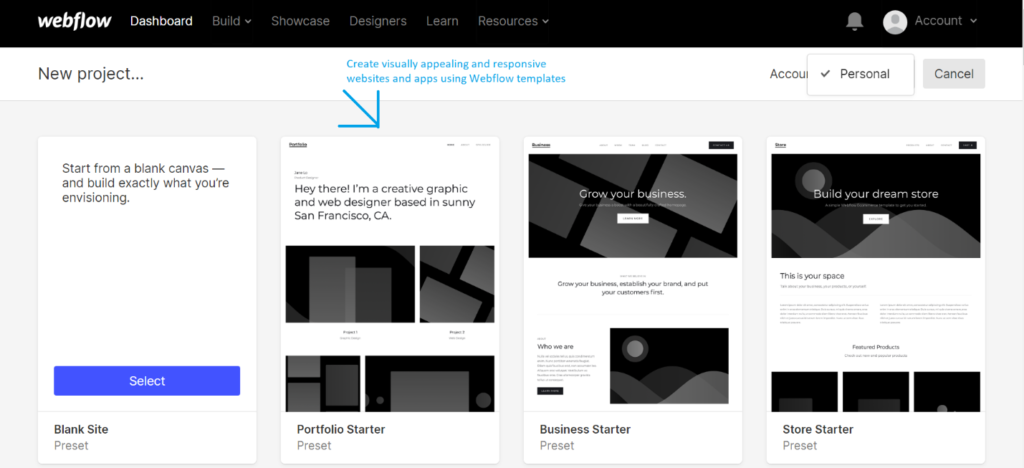 WebFlow offers MVP developers all the features they need to create a visually powerful website and improve the overall user experience. The app helps you to create landing pages or other website pages fast. WebFlow is a What You See Is What You Get (WYSIWYG) hosting provider and website builder. The GUI code is well written, the templates have excellent designs, and their educational library is properly stocked. WebFlow also provides CMS (Content Management System) for those who are interested in a dynamic website.
Pros
Excellent Features. The drag and drop website builder is supported by CSS, HTML, and JavaScript and is powered to create casually attractive websites that support animation. The editor makes it easy to launch a website quickly.
Plan Flexibility. WebFlow's payment plans are very flexible and you have an option of the free plan. The plans are divided into:
Site Plan– for basic website building
Account Plans– This is an advanced website building with more features
Cons
Difficult to use if you are a website builder in comparison to other software
Plans are costly, ranging from $ 12 to $212 per month
No phone support or live chat
3. Figma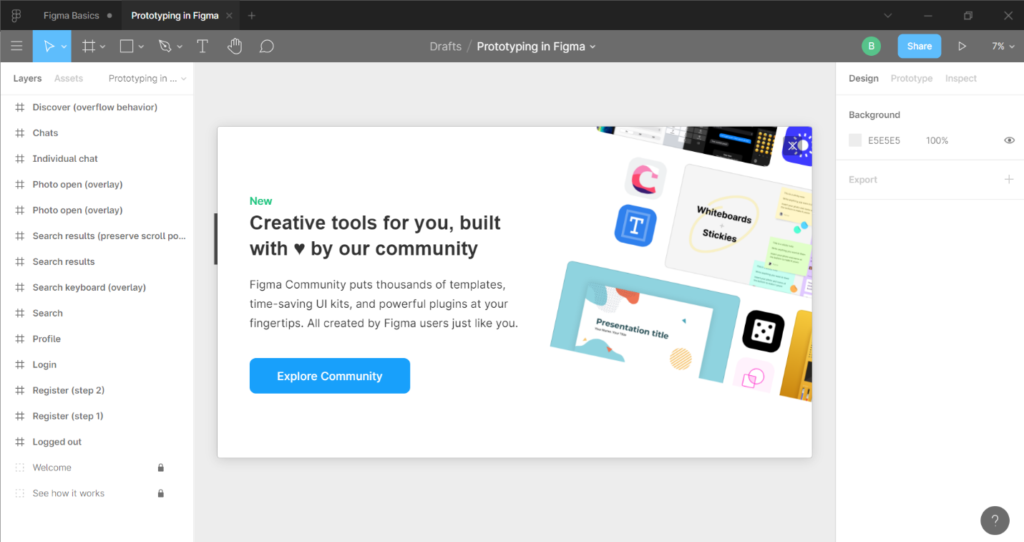 Figma is a design tool that is cloud-based and enables the user to create prototypes, wireframes and mockups, communicate design intentions to developers, and collaborate with other people. Figma organizes pages, files, projects, and design work among teams. Figma works in modern browsers on Mac, Linux, and Windows. A desktop app is available.
Pros
Supports multiple platforms
Easy to use and compatible
Figma is a lightweight app and you can go to at least 1,000 iterations on one page, rarely experiencing performance issues or lag.
Cons
You have to be online to use Figma
You have to be aware who made the last edit to a page
If you save your file to a draft in the free plan, it is possible for anyone to claim they own it
4. InVision
InVision is a cloud-based digital design platform the helps businesses and professionals of various calibers to create and manage the prototypes. It lets users collaborate, experiment, and test with design templates on a digital dashboard.
Pros
InVision is used as a delivery method g mobile and web site designs. InVision shows any change to be made
Easy for developers, directors, and designers to use
Cons
InVision is costly costs upward of $10 and 15 dollars per month. Since this tool is small, it makes it inhibitive for most users.
Not easy to use and requires training. If using InVision to communicate with clients, it might be an issue.
It has primitive prototypes. The mockups have zero interactivity and the user has to click through as though it were a presentation.
The customer support is unresponsive
InVision is designed for prototype sharing and its sharing access process is complex and unintuitive.
5. Microsoft Office365
Formerly Office 365, Microsoft Office365 is a series of cloud-based subscription services by Microsoft that combines apps like Gmail, Outlook and Excel, allowing people to create and share from different devices. It provides services like online storage, business-class email, and other solutions that are accessible from anywhere.
Microsoft Office365 does not have a free version, but offers a free trial period, with pricing at $5 per month per user.
Pros
Since its cloud-based, it can be accessed from anywhere on different devices
Works fast offline
Allows brainstorming between team members to use collaborative features such as document sharing and editing via SharePoint Online, a cloud-hosted software.
Cons
Some people might experience some setbacks when trying to work in-browser apps. The Office Word browser version does not allow users to gain access to password-protected documents. They cannot also run macros in a document when they are working online.
Customer support is not easily forthcoming
The changes made via the admin portal delay before taking effect
6. Google Docs
Google Docs is a cloud management system designed for creating, storing, and editing documents and spreadsheets online. It has options for charting, templates, and commenting. It was primarily designed for all sizes of businesses. The app helps teams in real-time to collaborate, share, edit, comment and chat across various files.
Pros
Easy to make document changes and has automatic save. It allows you to see the other people who are working within the document
Easy to use and learn as it is very straight forward. If you can use Excel, Word, and other apps, you will have no problem with Google Docs.
It is easily accessible 24/7 as long as you have an internet connection, making it useful for employees who travel a lot and work from mobile devices.
Allows you to add or remove collaborators via the Collaborate tab. This helps in controlling who can edit a document.
The Google Docs program is free and has no subscription fee
Google Docs makes it easy to import or export files and has no compatibility issues.
Cons
Its presentation program is weak and has no variation in templates, styles or themes, slide transitions, and graphs/charts.
Internet access is required. This is both a pro and a con. If you have no internet access for any reason, it means you cannot access your documents.
7. Framer
Framer is a tool for creating interactive or animated prototypes. Framer is for product designers to give them better control on the behavior they need from their product without having to write code. It is a fast way to translate a complicated design into something people can use.
Pros
It can be used from any device. It is also useful for prototyping desktop or web apps for iPhones or Androids.
Framer has a wide 11,000+ strong people community where developers share their code and interactive results.
The app offers creativity freedom by offering the user unlimited possibilities with no need of in-built controls.
You can import from Photoshop or Sketch
Cons
You have to use code. Most designers struggle with code literacy and to use this app, you have to know how to code
Framer has importing issues. Interoperability with other mainstream tools is not available.
8. WordPress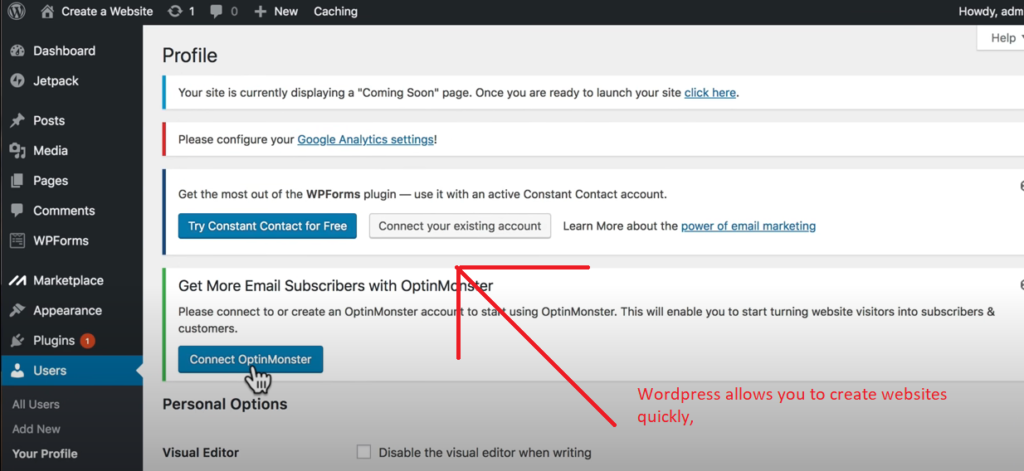 WordPress is an open-source management system for content, and a popular blogging tool. Originally, WordPress was a branch of the b2 blogging platform. Its design is still for blog publishing, but it is also used as a CMS on standalone sites or eCommerce stores. Its content tools and plugins allow you to customize the site into anything you desire.
You can either make use of the version hosted on WordPress.com site to start your free blog and then you can upgrade later to get additional add-ons and features. You can also run the website on your server, using one-click installs on hosts like Amazon Lightsail or DigitalOcean.
Pros
You can edit content with no-code and edit any page on the site using the same tool, and allowing anyone on the team to add new features and maintain the site content
Helps bloggers publish regular content with a rich-text blogging environment and has settings that allow you to queue posts for future posting.
Use plugins to add features and build your site into whatever you want. WordPress plugins allow you to build forms or build eCommerce stores.
Since the site is open-source, you can change the code by accessing your MySQL content database, and using WordPress as a base, build a customized CMS.
WordPress integrations and mobile apps with writing software allow you to write and publish on the go, especially if you travel a lot.
It is free
Cons
Layout and design process navigation is complicated, and some of the designs are hard to access. WordPress is easily accessible, but needs prior knowledge, especially in marketing and web development. The prior WordPress knowledge is not a prerequisite, but it comes in handy because WordPress navigation is tricky.
Too many updates, up to several times a month
The site is prone to hacks
9. Typeform
Typeform is an online software service company whose specialty is online surveys and online form building. The software creates forms based on the users' needs. Typeform software has been tried and tested by Uber, Airbnb, Nike and Apple Inc.
Pros
Cons
You can learn how to create simple questionnaires easily, but you need additional knowledge for more intricate forms.
No customer support by phone and the only communication is only via email and on Spanish business hours only.
Conclusion
Building your SaaS MVP might seem like a daunting task, but the many tools in the market make it easier. Your product needs to go on a test run to gauge if the customers will react positively to it. A/B testing allows you to make changes to your product by making decisions that are informed on data, eliminating guesswork.
These MVP tools all have their pros and cons. Some are free, some have both free and paid versions and you are at liberty to choose the tool that works best for you and your product. Remember, you are out to make a profit as well as provide a lasting solution to your customers.