Is Upwork Legit? Yes, but unfortunately, fraudsters will be hiding everywhere, waiting to take advantage of everyone they can. Scams must be avoided at all costs, and you must trust your instincts when something doesn't feel right.
Upwork can be beneficial for freelancers and those wishing to employ one, but it can also be dangerous, with some looking to sabotage a good thing.
On Upwork, there are a lot of talented freelancers seeking actual employment. You can find experienced professionals eager to work on your project for a reasonable price.
Scammers will, however, work in this way as well. This is when reviews and Upwork's identification authentication mechanism come in handy.
In this review, we'll look at how secure Upwork is. We'll also go through some of the most popular scams on Upwork and other top freelancing sites such as Fiverr.
Upwork Origins

Upwork.com, originally Elance-oDesk, is based in the United States. The Elance-oDesk merger was renamed Upwork in 2015, and the complete name is now Upwork Global Inc.
Elance was established in a two-bedroom apartment in Jersey City in 1998 by MIT graduate Beerud Sheth and Wall Street veteran Srini Anumolu.
The company's 22 workers relocated to Sunnyvale, California's Silicon Valley, in December 1999. The Elance Small Business Marketplace was Elance's initial offering.
Odysseas Tsatalos and Stratis Karamanlakis launched oDesk in 2003 because they wanted to work together despite the fact that one of them lived in Greece and the other the United States. oDesk started off as a staffing service and evolved into an online marketplace where registered users could search, employ, and interact with remote workers.
On December 18, 2013, Elance and oDesk announced their merger, forming Elance-oDesk. In 2015, this new company organization rebranded to Upwork, coinciding with upgrading the oDesk site under the same name.
Within a few years, the newly renamed site was planning to phase away Elance's platform. Upwork is now situated in the California cities of Santa Clara and San Francisco.
Upwork now has over twelve million freelancers and five million clients registered. In 2017, more than three million listed Upwork jobs worth more than $1 billion.
Is Upwork a Scam?

The short answer is no. Upwork, a freelancer platform, has a good reputation for safely facilitating original freelance job contracts.
Many freelancers and companies have had positive experiences on Upwork, and some have formed long-term ties as a result and they claim Upwork is worth it.
On the other side, unethical individuals on Upwork and others like freelancing marketplaces can undoubtedly scam you.
Loss of money, hacked online systems, and a tarnished image are all possible outcomes of Upwork scams, which is a big worry for anyone buying and selling freelancing services.
Avoiding Upwork Scams: Freelancers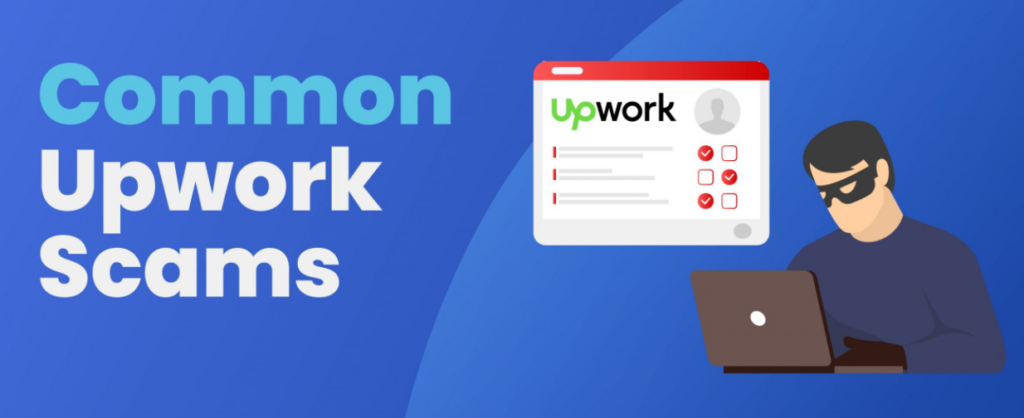 If It Sounds Too Good to Be True, It Most Likely Is
It may appear like you've stumbled onto the finest opportunity available when in contact with scammers. They want to pay you more than you asked for, and the task isn't all that difficult. Sounds nice, but it's most likely red flags; you should think about what is being offered.
Don't let the dollar bills blind you to what might actually be going on. Scammers thrive off getting you to believe in something that sounds too good to be true.
Keep All Your Interactions on Upwork
It can be tempting to accept payment outside the platform to avoid paying the massive Upwork fees, but this excludes you from Upwork's protection.
You'll also be breaking the terms of service. Furthermore, you should maintain as much correspondence through Upwork as possible so that there is a paper trail that can be traced back to the client in case of anything.
It may be more convenient to speak over the phone at times, but be sure they don't discourage you from interacting through Upwork. This might put you at risk of falling victim to a scam.
Don't Give Away Your Details
Clients do not require a great deal of info from you. Sure, an email is OK, and if you want to share your phone number, go ahead and do so, but they don't need your address or a lot of your personal information.
Avoiding Upwork Scams: Clients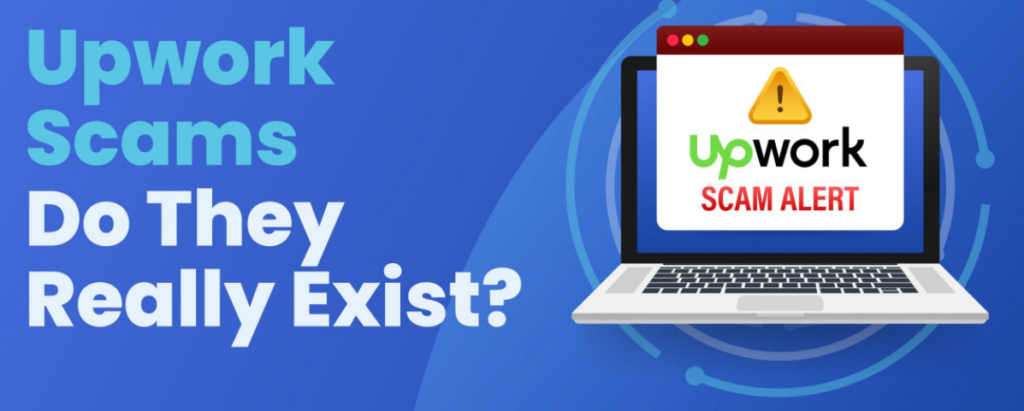 Check for Plagiarism
Always use a plagiarism detector like Grammarly on any written work you receive. This will ensure that you are receiving remarkable work. The sooner you realize this, the easier it will be to handle the situation and hold the freelancer accountable.
Don't Give Away Sensitive Information
You don't need to reveal your whole identity to the freelancer any more than you need theirs. As long as the payment method is verified on your end, that's all they require.
It's OK to provide them with information about your company and any materials they need for the assignment, but be mindful of freelancers who ask for more than they need.
Hire Slow Fire Fast
The value of thoroughly evaluating applicants cannot be overstated. It's tempting to recruit someone by pressing a few buttons, especially if the job is urgent. Move on if they can't or won't make the time for a Skype or Zoom call.
If their face matches the uploaded photo, that's your first legit sign. Beyond that, get to know the freelancer before entrusting them with your assignments and money.
How Does Upwork Work?

For Freelancers
If you're a first-time Upwork freelancer, you may start bidding on tasks after enrolling on the platform. You can do this by following these simple steps:
Create your profile
Upwork can help match you to the tasks you want if you have a catchy headline and a client-focused synopsis. Include your employment background, talents, and a picture of yourself. Add extra features, such as an introduction video, to make your profile stand out.
Choose A Membership Plan
For freelancers, Upwork provides two membership options: Basic and Plus.
Basic
This plan is free; however, connecting with potential clients will cost you money. On this plan, freelancers pay $0.15 for each "Connect," which are the platform's internal tokens used to submit proposals to customers. Each month, you can rollover up to 140 Connects.
You don't have to utilize 'Connects' if someone contacts you. The more complete your profile seems the more employment offers you'll receive from potential clients.
Putting your best work on display or emphasizing essential skills might help you stand out. Volunteer work counts as well if you're new to your field.
Plus
This plan costs $14.99 per month and offers everything in the base plan and:
1. 70 monthly 'Connects.'
2. Ability to modify your profile's URL
3. Access to the prices that rivals have offered for a job.
4. Freelancer profiles are never hidden due to inactivity.
5. Option to keep your profits private.
Explore Ways to Earn
Work and make money in a variety of ways. Make a job offer. Make a pitch for your projects. Talk to Upwork's recruiters about your in-demand skill set so they can find jobs that match your interests and professional ambitions. Build your network and create a consistent pipeline.
Get Paid Securely
You have the option of receiving payment in a variety of ways including bank account deposits and wire transfer to platforms such as PayPal. Client money is released at project milestones thanks to Upwork's fixed-price protection.
Clients that pay for hourly protection are billed once a week. Regardless of how you work, Upwork's service prices remain the same. Spend less time chasing clients and a lot of time making money.
You can work on hourly or fixed-price projects. If you work on an hourly contract, you'll have to submit weekly invoices to get paid.
If you're working on a fixed-price project, you'll be paid using Upwork's escrow service once you've met the pre-determined objectives.
For Clients

Post A Job
With Talent Scout, you can connect with freelancers who understand what you want. Post your first job on the global job marketplace and wait for bids from freelancers around the world.
Upwork's cutting-edge algorithms assist you in identifying the top applicants. Before giving a freelancer the green light, you can look at their portfolios, profiles, and reviews.
Browse and Buy Projects
With Project Catalog, you can get started on crucial tasks right away. Shop projects that have already been prepared for you by experts.
There's no need to make a job posting or browse through a list of candidates. Simply explore, purchase, and get started right away, with clear expectations from the beginning.
Take The Fast Lane to The Right Talent
With Talent Scout, you can attract talent to help you achieve your goals. Inform Upwork of your budget and objectives, and they'll handle the recruitment for you.
You'll be given a shortlist of the top talent, all of whom are ideally suited to the job. Before you start recruiting, you must first deposit cash into your Upwork account.
Upwork Freelancer Fees
You'll pay a sliding fee as a freelancer depending on your total lifetime fees with a customer. Upwork tallies all your contracts with a client, whether hourly rate, fixed-price, or a Project Catalog project, because they won't allow you to modify contract types as you work together.
So how does it work?
$0 – $500 client earnings: 20% service charge applied to incomes
$500.01 – $10,000 client earnings: 10% service charge
$10,000.01 or more client earnings: 5% service charge
For instance: On a $750 project with a new customer, the Upwork charges would be 20% on the first $500 and 10% on the remaining $250. Your earnings after deductions will be $625.
However, there are exceptions to the rates above, including:
Enterprise Clients
Contracts with Enterprise clients are exempt from these sliding costs since Upwork negotiates individual contracts with those businesses on a case-by-case basis.
Overall, enterprise contracts often feature a fixed service cost of 10%. On their customer profiles, enterprise Upwork clients are identified by a badge.
Featured Jobs
If a freelancer is listed on Upwork as a 'Rising Talent' or 'Top Rated,' they pay a lower freelancer service charge for all 'Featured Jobs.'
Upwork Payroll
Freelancers that use the Upwork Payroll service are paid via a third-party job agency and thus are exempt from paying Upwork's freelance work service costs.
Time Tracking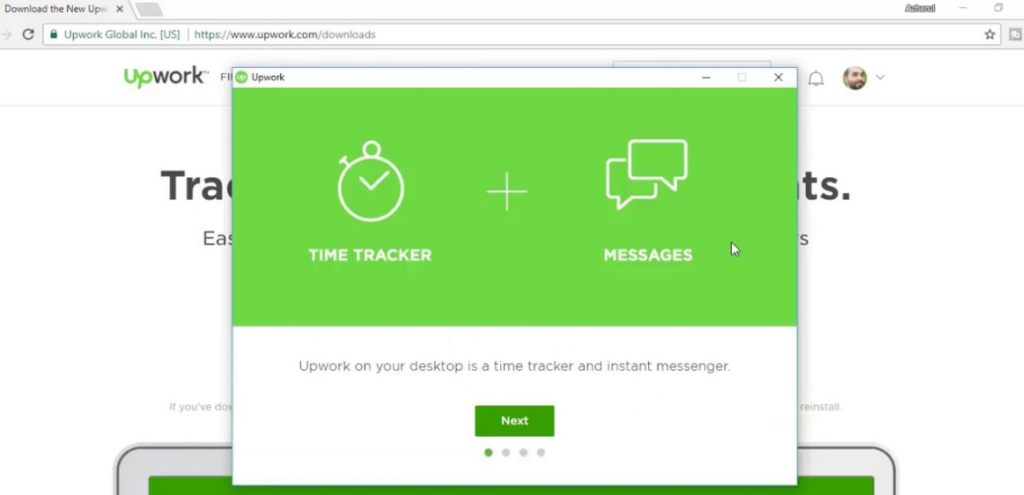 For hourly contracts, you'll need to use the 'Desktop Client' to keep track of your time. Any time you check in, it will appear in your 'Work Diary,' allowing you to keep track of your progress.
Invoicing your time in the Upwork desktop client is as follows:
1.Launch the Upwork desktop client.
2.Sign in to your Upwork account.
3.Press the On/Off button to switch on logging.
4.Enter a message regarding what you're working on in the text box and pick an activity label in case your customer is using activity labels.
For hours you haven't logged yet, you can include 'Manual Time' if the client has enabled this option. Keep in mind that manual time doesn't qualify for Upwork payment protection.
How to Make Your Upwork Profile Stand Out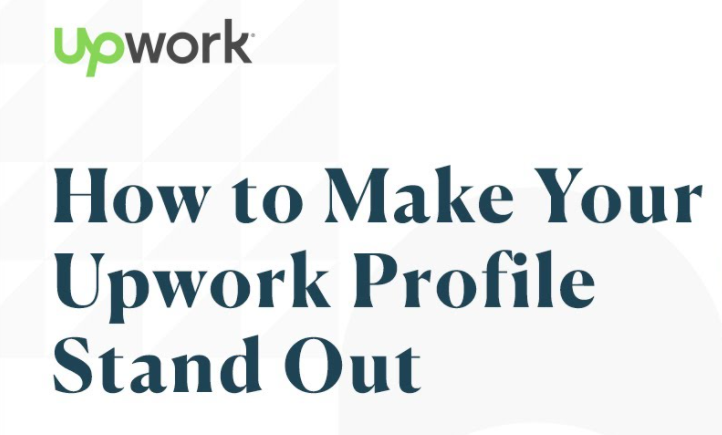 On Upwork, having a professional profile might be crucial to your success. It's your first impression on possible clients, and it's an essential chance to stand out from the crowd—not just in terms of proposals but also for potential clients who come across your profile.
Many clients look for freelancers with the talents they require and encourage them to look at their postings. It's a proactive strategy that can help businesses satisfy project demands more swiftly and effectively. Let's look at some pro tips you can use to make your profile stand out.
Utilize All Parts of Your Profile to Showcase Your Skills
Upwork features a long list of defined skills that can help you rapidly discover your strengths and match you with suitable tasks. These abilities also make it easier for clients to discover you, so they should represent your specialties and expertise.
Only claim and mention talents that you can back up with evidence from your full-time job or work history, portfolio, school, or certifications.
List up to ten of the most relevant abilities depending on the projects you're searching for — the more, the better. Also, rearrange the categories so they appear in order of significance.
If you have several job interests, such as accountancy and data analysis, list the number of talents according to how much you enjoy each type of project. If there's a critical skill that isn't listed in the skills catalog, add it as a suggestion. Update your skill tags as you acquire new skills or add old ones. Also, remember to delete old skills when they become obsolete.
Upload a Professional Picture
Before hiring a freelancer for a job, businesses (clients) want to know that they can trust them, and your profile photo is a big part of that.
Showcase Your Skills in Heading and Overview Sections
While creating a title may seem straightforward, it is a particularly useful tool that many freelancers neglect. Why is it crucial? Because the first thing a client sees while searching for a profile is your headline.
Your overview isn't fully visible until someone looks at your profile, but it's a highly visible part of your advertising because it's at the top of your profile. It's a good place to start introducing yourself and pitching your services.
Come Up with an Impressive Intro Video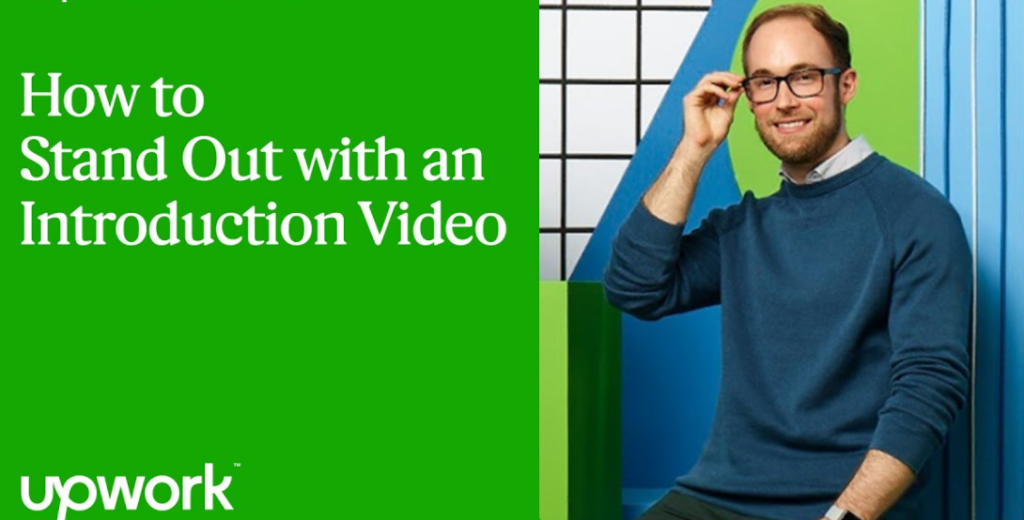 Since many freelancers overlook this optional step, an opening video might help you shine and stand out. It's true that making a video can be overwhelming, but it doesn't have to be.
Start by writing a compelling script that describes who you are, the types of projects you wish to work on, and your areas of experience.
Feature Your Best Work in Your Profile
Your profile is almost certain to get the attention of a potential client: It's your time to demonstrate, not just tell, how good your work is and how valuable your skills are.
Pick items that reflect your niche and demonstrate your expertise. If you don't have a lot of visual skills, come up with inventive methods to describe the difficulty behind each instance and how your work impacted it.
List Your Certifications
Listing your qualifications can help you demonstrate your unique skills or talents, especially if they relate to software or systems that your clients may be looking for.
Add Your Work History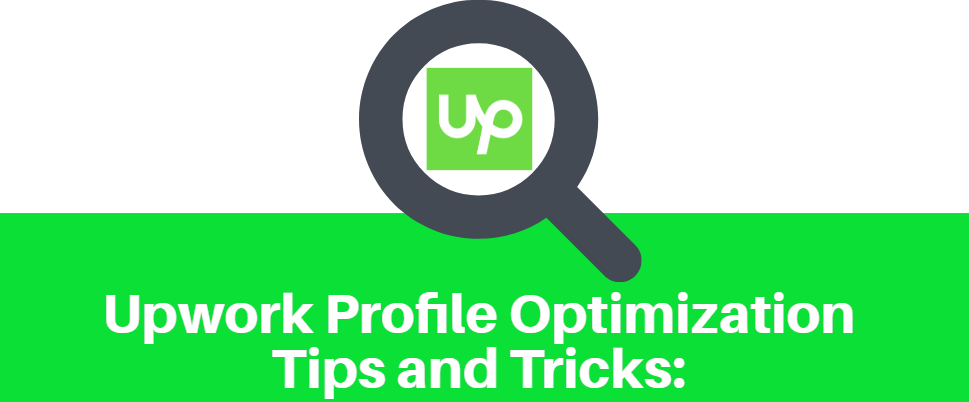 Adding pertinent facts about your job experience, both on and off Upwork can assist clients in understanding your background.
Start by including a brief explanation of your prior duties and accomplishments; pay special attention to projects relevant to the kind of tasks you are seeking currently.
Consider adding fresh listings for a handful of your most outstanding projects as your freelancing website expands to reaffirm your trustworthiness further.
Add Your Educational Background
Your expertise isn't just based on your prior job experience! Volunteer roles, mentorship programs, and online courses, among other activities, can help change what you do and how you portray yourself online.
Consider giving a full explanation of each critical educational item by stating the institution's name and program in chronological sequence, starting with the most recent.
In the "Other Experiences" category, you can also include hobbies and informal education. This might involve things such as competitions, research projects, or other pursuits that can help you demonstrate your worth.
Analyze Your Profile
In each of the areas above, double-check what you've just entered. You can get ideas from other freelancers' profiles, but make sure yours is distinctive and unique.
What Are Some Problems Freelancers Might Face with Upwork?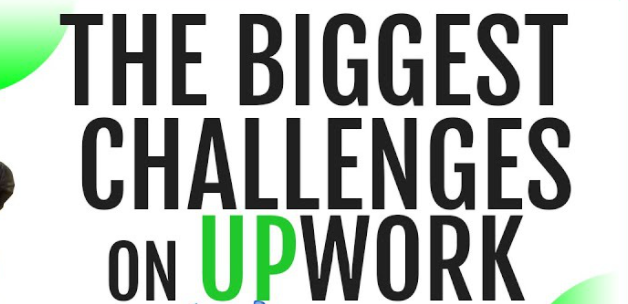 As a freelance writer or developer, some of the issues you might come across include:
Fake Testimonials
Employers may discover loopholes to manufacture phony testimonials despite Upwork's severe rules and restrictions. A client may fabricate a freelancer's review about them in order to give the impression of being a reliable and genuine employer.
Ghosting
Ghosting is one of the most prevalent and aggravating issues that every Upwork freelancer might encounter, whether seasoned or new.
Imagine working on a writing project all night and submitting it on time, only to discover that the customer has vanished without a trace!
Unfortunately, Upwork's customer support is powerless to intervene. Interestingly, a number of Trustpilot reviews cite Upwork's terrible customer service.
Payments Withheld till The Work Is Approved
Assume you've decided to take on a certain assignment. You finish the project and hand it over to the customer, expecting them to pay you right away. Unfortunately, this is not how the Upwork platform operates.
You'll have to wait a long time for the payment to arrive. And it usually doesn't happen till the client has given his or her approval for your work.
If the client isn't satisfied, they have the option of withholding payment or paying only a part of it. Moreover, they can assign you a low-performance rating, which will make it difficult for you to find good freelancing jobs in the future.
What Jobs Can I Do On Upwork?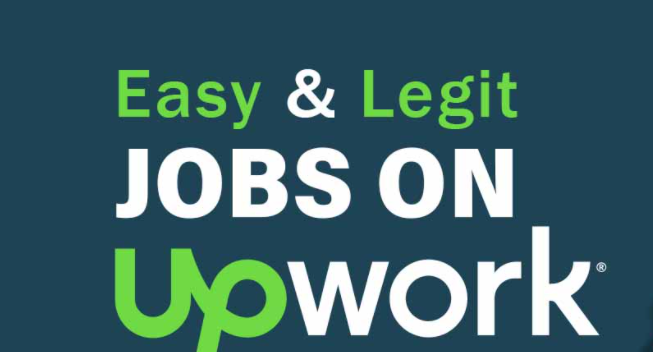 Upwork presently has over 100,000 new jobs available for freelancers in a variety of sectors. The platform also boasts a collaboration with Fortune 500 companies such as Airbnb, GE (General Electric), and Microsoft.
With 14 primary job categories and several subcategories within each—from graphic design to property law it's likely that you'll find something on Upwork that matches your specific skills and talents. Here are the main categories you can pick from after registering:
1.Accounting & Consulting
2.Administrative Support
3.Architecture and Engineering
4.Client Support
5.Data Science & Analytics
6.Design & Creative
7.IT & Networking
8.Legal
9.Mobile, Software, and Web
10.Sales & Marketing
11.Translation
12.Writing
Although these are the main categories from which you may define your services, you can also pick a specialty and further edit your job title, profile summary, and proposals to further tailor how you advertise your services.
Similarly, the new jobs posted on the platform deviate from the proper classifications occasionally. While unusual tasks like that might pop up now and then, the vast majority of the job opportunities you'll come across are of the professional kind.
Upwork Review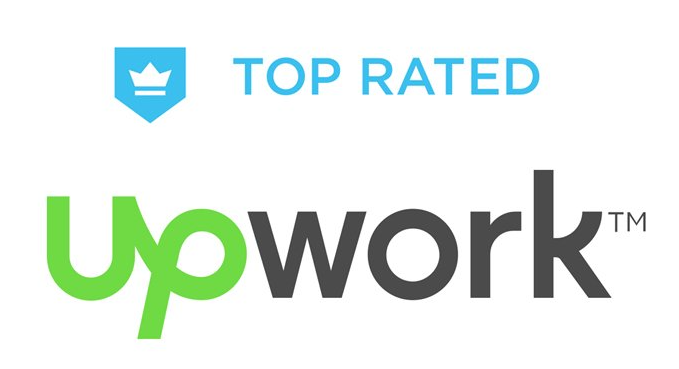 Based on over 230 anonymous employee reviews, Upwork has a 4.2 out of 5 overall rating. Sixty-nine percent of Upwork workers would recommend the company to a friend, and 60% had a positive outlook on the company meaning the negative reviews are not many.
Upwork workers give their salaries and perks a 4.2 out of 5 star rating as per anonymous Glassdoor ratings. Over the last year, this rating has risen by 12%.
According to Glassdoor ratings, Upwork received a 3.9 out of 5 for work-life balance, a 4 for culture and values, and a 3.8 for career possibilities from employees.
Final Thought
There are ways to guard against Upwork fraud and scams. Following the measures outlined above should allow you to build secure and productive online interactions. However, if you want to prevent an Upwork scam entirely, work with freelancers who have been pre-vetted by the site to authenticate their identity, talents, and professionalism.