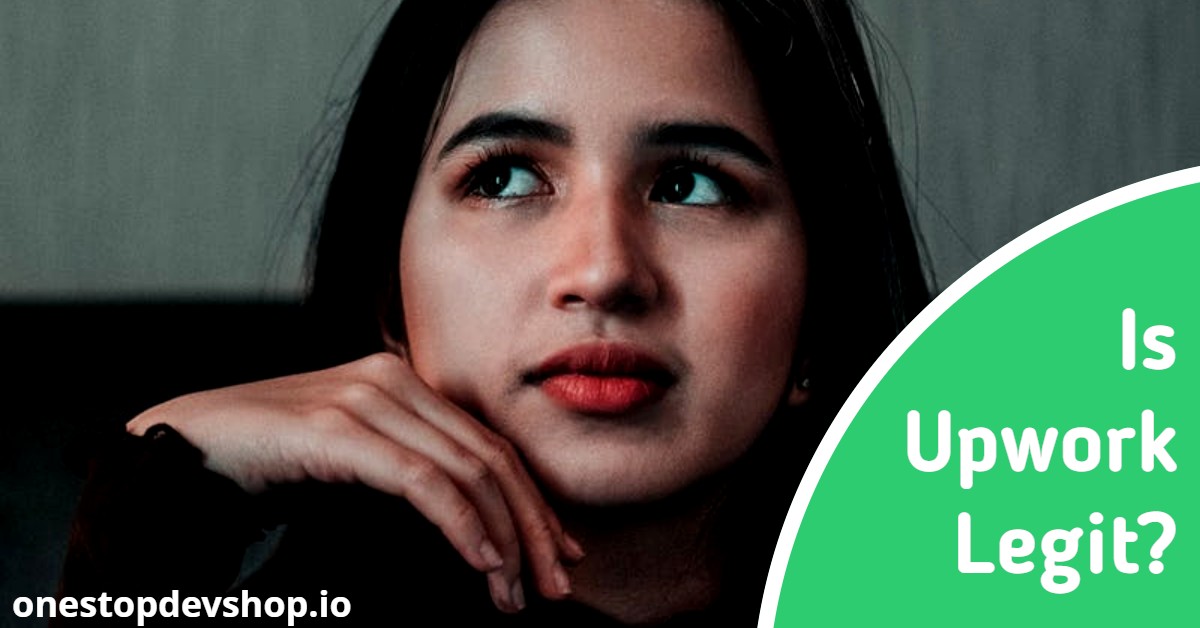 Is Upwork Legit?
Most people ask, "Is Upwork legit?" This question can be answered differently, depending on one's experiences. Upwork is one of the biggest and most common freelance marketplaces around. Freelancers get jobs by creating profiles that showcase their skill set to potential clients. On this freelancing platform, freelancers are paid via either milestone payment or an hourly rate.
Clients such as startups or business owners create job postings on the freelance marketplace when they need to hire freelancers. Numerous debates- especially with new freelancers exist on whether Upwork is a legit platform or a total scam. Some freelancers and clients swear by the platform, while some have had horrific experiences with scammers. The Upwork platform has both its good and not so good qualities, which we shall highlight and let you decide whether to use it or not.
Upwork Origins
Upwork, formerly known as Elance-oDesk was formed after Elance and oDesk merged. With Upwork's launch, the oDesk platform was rebranded, upgraded and Elance phased out. Two friends, one in Greece and the other in the U.S created ODesk to enable them to work together. The two friends initially created oDesk as a staffing company. They changed it into an online market place that allowed everyone in need to find, hire and communicate with a freelancer working from home via Skype or email.
Is Upwork a Scam?
Upwork is not a scam. It is a legit platform, but with loopholes that allow some unscrupulous individuals to scam others. Upwork has been in operation since 2003 and currently holds an A+ BBB (Better Business Bureau) rating. BBB is a private organization whose sole purpose is to provide an online marketplace where freelancers and potential clients can trust each other. Newbies on the platform are especially vulnerable to scams, both freelancers as well as clients.
As a first time freelancer, a client might hire you for a gig, and after submitting the work, the client vanishes without paying. For potential clients, you can hire a freelancer for an hourly rate, and after a month, disappear without completing the project, and after you have already paid them for the work on an hourly basis. You can report the freelancer, but there is not much more you can do, other than making a report at the BBB. The BBB, however, cannot force Upwork to take any action or enforce any laws.
How Upwork Works
Upwork works well for any freelancer interested in a day job or making some extra money and work from home. Upwork offers very secure solutions for payment such as PayPal, Payoneer or direct wire transfer and picks freelancers with various skill sets.
<\br>
If you are a graphic designer, freelance writer, or whichever your skill set, jobs are in plenty. According to stats released by Upwork.com, there are more than a million job postings on the platform per year, 14 million freelancers from over 180 countries earn over $1 billion a year via Upwork.
As a freelancer, you can apply for projects you like, by sending proposals and a cover letter to potential clients. You can agree with the prospective client about the payment method, the number of jobs, of which, these could be an hourly rate or milestone payment. You can also agree on the projected timeline and deadlines.
Once hired, you have understood your job description, and when the contract is underway, the client should send the payment to Upwork, and the amount held on Escrow for payment protection if it is a fixed-rate contract. After you finish the contract and submit the job, the client goes through it and on approval; the amount on payment protection is released.
Getting jobs depends on Upwork review and feedback from clients, which improves your job score. If you have a problem, the Upwork customer support is at hand to assist, 24/7.
Upwork Freelancer Fees
Upwork.com charges for freelancers is 20% for every $500 or less transacted. The fee decreases to 10% for over $500 up to $10,000, as it is the same client. This means a freelancer should aim for long-term clients who will spend over $500 or $10,000 on hiring them to attract the low rates. After the client pays $10,000 on a freelancer, the fee drops to 5%.
According to Upwork, Hourly and weekly payments are pegged on the weekly billing cycle. Fixed-price milestone payments are only available after the client gives a nod of approval on the achieved milestone, and after a five-day security, period elapses. Manual or Bonus fees are available once the client's payments have been processed, and the security period elapses.
Time Tracking
A freelancer can either track their time manually or using a time tracker on Upwork's Work Diary. The Work Diary is a record of your Freelance activity and features a grid of the work currently in progress screenshots in rows per hour. Each hourly row represents a ten-minute billing segment.
When a freelancer uses an Upwork Desktop App, an activity summary and screenshots uploaded to each of the ten-minute segment. The Work Diary has color-code memo bars to demonstrate the status of that billing segment.
Green – Auto-tracked time
Yellow- Manual time
Red- Time over the weekly limit
How to Make Your Upwork Profile Stand Out
Other than just doing the bare minimum such as a cover letter and attaching your credentials, you can do a few extra things to improve Upwork profile such as:
Link other accounts such as social media accounts such as LinkedIn, WordPress site if you are a freelance writer or a graphic designer. Have a robust online presence. Use target keywords in your profile to allow a potential client who looks you up on Google to find you easily.
List your skills: You can list up to 10 skills that will make your profile stand out.
Add an introduction video.
Complete Upwork skill tests
Upwork Review
There are many Upwork alternatives out there, such as Fiverr, Freelancer.com, PeoplePerHour and many others. In my opinion, there are better alternatives, but for a first-time freelancer, Upwork is among the best platforms to start on. However, some people have complained of low rates and scammers, and Upwork does little to help in such situations.
If you are a first time or bottom of the barrel freelancer, you can make some money, either as a side or a day job. Most of the clients who use Upwork for hiring have low budgets and high expectations. All the same, it is an excellent place to start.
Winding Up
Freelancing is not a walk in the park. Competition is fierce, and millions of freelancers have the same qualifications as you, or better. Upwork works in such a way that it is not always the best credentials that get the job, but how a freelancer presents their profile. Pimp your profile and make it stand out. Write a cover letter that pops out and make an exciting and engaging introduction video. A bland video where you say all the cliché things will just bore the potential client to death, and of course, they will move on to the next one.
Ensure you can be found on search engines such as Google or Bing by using target keywords. While Upwork may have some good and some bad, as do all the other freelance platforms, you need to do your due diligence. Look up all the other Upwork alternatives and find out the plus and negatives of each, then decide which one to go for. In my freelancing experience, I have worked on most of these sites, my first job did not come easy, and I had to work extremely hard!