Outsourcing freelancers comes with various benefits. However, some companies are yet to embrace the remote working concept. Before outsourcing your project, you must understand the process, benefits, and challenges. This article discusses some essential tips to help you outsource your project to the right service provider without surpassing your budget and still achieving your set goals.
What is Freelance Outsource?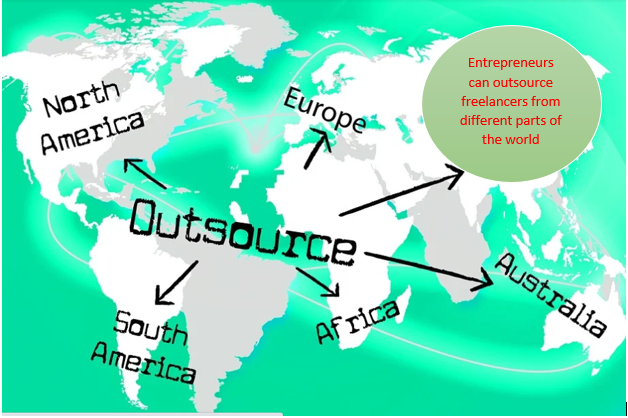 While freelance and outsource are two terms often used to illustrate a similar meaning, they are different. Let's define each of these terms and their differences.
The term freelancing comes from the words free and lance. Free means independent, and lance means machinery. As a result, freelancing defines the art of working independently.
The term outsourcing comes from the words out and source. As a result, outsourcing defines obtaining an external source.
We can conclude from the above explanation that freelancing defines earning through working independently without obligations. On the other hand, outsourcing is the idea of delegating your task to a freelance, who completes the work and gets paid even though you have not employed them. Here are the differences between a freelance career and an outsourcing contractor.
A freelancer obtains a task and payment after completion from an outsourcing contractor.
An outsourcing contractor offers freelancers a task and pays them after that.
A freelancer operates independently. They have no obligation to execute any tasks and can work when they want. However, they must submit completed assignments within the agreed-upon deadline. Failure to submit completed work means they will not get paid.
An outsourcing service provider maximizes their resources by getting a freelancer to work on their tasks without employing them. They can also be an intermediary between the freelancer and the company.
Freelancers get payment based on their tasks. What they get is remuneration or settlement and not salary.
Outsource service providers pay freelancers based on the work done. They are not obligated to pay any salary to the freelance writer as they would to full-time employees.
What is a Common Reason for Outsourcing?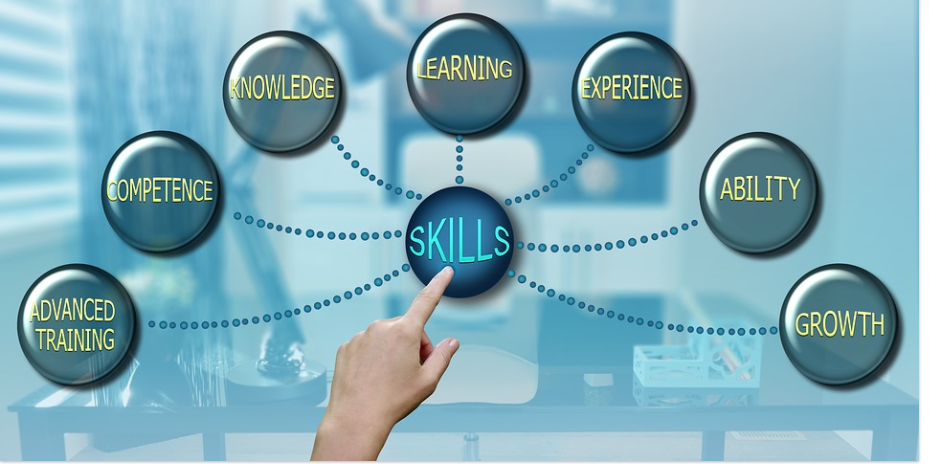 There are many reasons why companies choose to outsource various work functions, as we shall see below.
· Gain Access to Excellent Capabilities
Outsourcing gives companies access to some of the most advanced and latest technology and engineering services. They don't have to spend a lot of time and money on software deployment and customization procedures.
Outsourcing diverse, skilled individuals from different countries like the Philippines gives your organization a different mindset, allowing it to stay ahead of competitors. When profitability and sustainability work together, the company's goals for growth and impact follow. That will enable entrepreneurs to initiate a better, higher, and globally relevant objective.
· Eliminate Recruitment Hassles
Recruitment drives can be time-intensive, costly, and challenging. Often, employers struggle to find talented employees with the right skill set for the job. For example, if your company specializes in IT work-related operations, you want an employee with relevant knowledge and experience. Working with an IT outsourcing service provider eliminates the hassle of finding the right candidate.
· Access to Professional and Well-Structured Procedures
Every great product requires excellent processes. To generate exceptional projects, the operations of your outsourcing partner should be sufficiently competent. Many outsourcing companies available today are professionals read to offer the necessary assistance. Further, they come with well-structured project workflows, engagement models, escalation processes, appropriately trained and skilled staff to execute your tasks, and communication methods.
· Release Internal Resources
Many startups delegate IT-based roles to freelancers with relevant skills and knowledge to cut costs. Outsourcing allows companies to free their resources and allows in-house staff to focus on critical tasks that promote business growth.
· Enhance Risk Management
Working with professionals reduces the risk of your product crashing. Apart from minimizing bugs, it guarantees entrepreneurs that experts can offer customer support whenever necessary. Remember, your team of outsourced freelancers can help you meet the rising customer demands when launching a new service offering or product.
· Focus on the Core Business
Many entrepreneurs make the mistake of wearing different hats simultaneously. For instance, a small business owner with experience in coding may want to handle the development tasks in between running the company.
Still, a Startup founder should focus on numerous other things like developing a network, meeting potential investors, and marketing their products. Today, focusing on the core business and how to improve user experience is fast becoming crucial. As a result, entrepreneurs must invest their time in core activities that promote business growth. Outsourcing specific tasks can help you fast-track your goals.
· Reduce Labor and Operational Costs
Many companies choose to outsource their tasks to save money. Reduced labor and operational costs are the critical reasons for the rising popularity of offshore outsourcing hubs. Many of these hubs are in third-world countries where the population is highly educated. Often, these outsourced employees are cheaper than their counterparts in first-world countries. Further, operational expenses in third-world countries are lower compared to first-world countries.
As an entrepreneur, you must seek the best outsourcing provider who meets your business needs. Remember, every outsourcing company is different. To get the most out of your outsourced team, you must ensure that the outsourced development team is conversant with your needs.
Ensure they are trustworthy before giving them access to your intellectual property. The ideal way to achieve this is to collaborate with a vendor who shares your interests and is willing to walk with you to ensure you get the best version of your product.
What are the Benefits of Outsourcing Freelancers?
Outsourcing freelancers come with various benefits, which include:
· Cost-Effectiveness
Outsourcing freelancers help companies cut down costs, unlike maintaining salaried employees. Payroll is one of the leading operational expenses for businesses. While you will still need to pay your outsourced freelancers, they come with fewer overheads than in-house employees. Further, freelancers get paid for the completed work.
Entrepreneurs don't have to worry even when there is a downtime in business. Even when there is less work, you can negotiate with your team to accept tasks from other clients until your business stabilizes. Worth mentioning is that outsourcing can be a systematic method for companies to respond to sudden workload surges or meet deadlines.
You don't have to ask your in-house staff to work overtime and struggle with added personal and financial costs. Outsourcing freelancers during critical moments can boost the workplace environment, reduce stress, and save you money.
These cost-saving benefits of hiring freelancers come in handy for startups and small businesses where workloads can shift unexpectedly. Outsourcing enables entrepreneurs to access skilled workers for particular tasks giving them value for their expenditure.
· Flexibility
Apart from saving costs, hiring based on the task allows businesses other flexibility benefits. Freelancers are more flexible compared to part-time or full-time employees. Unlike traditional employees, freelancers hardly miss out on their assignments due to meetings, solving conflicts, or even office-related conflicts.
While some disruptions may occur now and then, freelancers can always catch up with their tasks in the evening. Freelancers set their schedules, meaning they are not bound to the 9-5 plan and can complete the job when necessary.
Many freelancers work online, meaning they can quickly move from one task to another. They can also communicate and respond to inquiries across the day and work on projects as they become available without making endless trips to and from the office.
· High-Quality Candidates
Outsourcing freelancers gives you access to better talent. You can source the right freelancers through recruiters with the resources and means to identify top performers for your project. Freelancers have different skills and are great at what they do. When you hire them, you must already have some background information on their quality of work.
You should also know the value you will get from spending your money on them. Such information is ideal for companies that lack sufficient resources to train new employees. It also reduces the risk of hiring employees who become a liability instead of an asset after joining the organization. Remember, if a freelancer does not meet your expectations, you are not obligated to hire them again.
· Fast Hiring
Leaving your vacant positions open for a long time can affect your company's efficiency and productivity. With reduced productivity comes the loss of opportunities while affecting the morale of your in-house staff.
If your workers have to work long hours and take big workloads during your search for new employees, they will become stressed, irritable, and angry. Such feelings will hinder their productivity, and they might leave the company if the situation doesn't improve.
Outsourcing freelancers allows you to eliminate such consequences. You can even collaborate with a freelancer recruiting firm to accelerate your hiring process. Remember, these firms often have a vast pool of top talent and skilled candidates. They will help you find the ideal candidate for your task fast without getting distracted by other roles, as would be the case with your in-house HR specialists or managers.
· Business Growth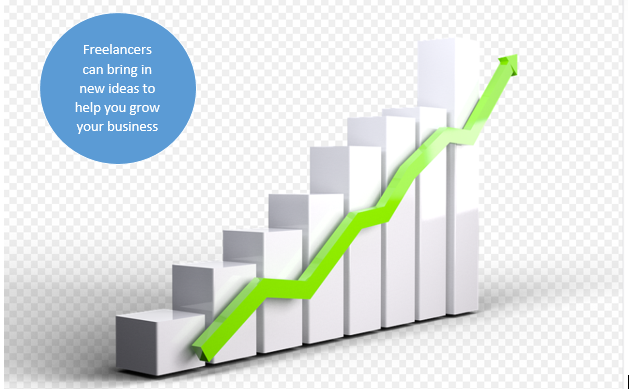 Outsourcing freelancers allows you to concentrate on growing your business in exciting and fresh ways. An experienced and talented freelancer brings fresh ideas that you probably do not understand. They could also possess experience that you don't, giving you fresh ideas to expand your business in new areas. Working with freelancers allows your business to grow broadly in unexpected ways.
· Allows Entrepreneurs to Focus on Critical Matters
One of the core problems that many startup entrepreneurs struggle with is handling all the customer service, bookkeeping, and marketing tasks. Many entrepreneurs do that for different reasons.
For example, some of them could be looking at saving costs whole others are perfectionists who cannot get themselves to delegate tasks to other people. However, this concept can overwhelm you and harm the business because you often focus on what you are great at doing and not what the company requires from you.
As a CEO, your core task should be seeking new ways of generating income and not struggling with unnecessary paperwork. If you are skilled in project management procedures, focus on related tasks only.
To be more efficient, you should invest a large percentage of your time on the tasks you perform best. As an entrepreneur, if you are spending more hours than necessary on tasks you are not passionate about or skilled at, outsourcing to freelancers can be the best option.
· Enhanced Workflow
Is your business experiencing a surge in workflow? Outsourcing to freelancers can help you complete tasks fast when your in-house staff is overwhelmed. You can always let them go when you have less work.
Some freelancers work on a fixed or retainer basis, giving you sufficient time to plan and prepare resources to cater to your peak moments. This arrangement is more cost-effective than conducting hiring procedures every time.
· Have Fresh Ideas
You need new and fresh ideas for running your business to avoid stagnation. Remember, executing tasks the same way always means you lack originality in your industry. Outsourcing your tasks to freelancers gives you easy access to a different and broad perspective that your business needs to scale. Hiring new talent capable of transforming operations in your company is not only challenging but can be costly. In this case, working with a freelancer could be the best option.
· Outsourcing Freelancers Improves the Efficiency of Your Business
When working with experts, efficiency is guaranteed. As we have learned before, freelancers are already experienced and don't need training. You will be hiring proven talent and years of experience. What that means for your business is enhanced quality and tasks completed on time, resulting in happy and satisfied customers and increased revenue.
Efficiency also increases your business opportunities. Working with experts can be a huge relief for business owners because they can work under minimal to no supervision. All you will need to do is hand them the tasks and leave everything else to them without worrying about their capability to complete work based on your needs.
However, you will need an in-house quality control team to ensure the tasks are completed satisfactorily. Outsourcing your tasks to freelancers allows you to focus on your core business.
· Why You Need a Skilled Team
Skilled workers play a huge role in building your business reputation, enhancing efficiency and productivity, and improving user experience. If you have a strong team that shares in your passion and is committed to propelling your business to success, consider appreciating them.
You may want to do everything possible to retain them as well to ensure your business continues to thrive and survive the rapidly changing, challenging, and overly competitive business world. Read on to learn about the importance of working with a skilled team.
Who is a Skilled Worker?
A skilled laborer is an individual who has the relevant qualifications to execute their tasks satisfactorily. Often, they go over and above when performing their roles. They are committed to providing an excellent customer experience and ensuring that all functions are executed with attention and care. Skilled workers are conversant with their art and are committed to your operations.
Having skilled workers in today's business world is necessary for businesses that value efficiency, productivity, excellent craft, and efficiency.
Entrepreneurs could consider providing education and training opportunities to help their loyal workers broaden their skillset and scale the ranks. By doing so, entrepreneurs will be investing in the success of their businesses while enjoying a happy working relationship with their workers. Here are the benefits of having a skilled workforce.
· Increase Productivity
Skilled workers are specialists at their craft, guaranteeing enhanced productivity for your business. While skilled workers don't need training, their unskilled counterparts require extra training, consuming company resources and time.
· They Possess Problem Solving Skills
A skilled team has advanced practical and theoretical knowledge, allowing them to recognize inconsistencies and overcome issues in your business practices easily. They are confident enough to execute tasks accordingly. Further, they can solve problems as they come, which can benefit your entire team.
· Saving Cost
Skilled workers earn more than their unskilled counterparts. However, your business will save more money when working with experienced workers. Unskilled laborers require more training, guidance, and supervision, which is costly and time-consuming. Sometimes unskilled workers could make mistakes that hurt customer relations.
On the other hand, skilled workers have the qualifications and talent to deliver excellent results and improve customer experience. In the end, the efficiency of an experienced team saves your business money.
· Enhanced Growth and Profitability
Some businesses rely on quantity over a quality approach which is not a great idea. Employing skilled workers is far better than hiring many unskilled laborers because the former is highly likely to deliver the desired results. They are experts in their art and will help boost your business reputation and profitability, positioning it for growth.
· Positive Working Relations
Skilled laborers enhance workplace relations because they quickly adapt to the task and work cordially with fellow workers. Such traits create a happy workplace, reduce stress, and improve staff loyalty.
Tips for Outsourcing Freelancers to Work on Your Project
Let's discuss some of the most effective tips that small business owners can use to outsource freelancers successfully.
· Evaluate Projects and Tasks you Plan to Outsource
Choosing outsourceable tasks can be one of the most challenging facets of collaborating with freelancers. Every business owner has a unique way of doing things and often has various components on their to-do list that are hard to interpret into a remote position. As we've mentioned above, many business owners may want to do everything themselves even though it's not a productive strategy. Consider outsourcing the following types of work.
Projects that need specialized knowledge and skill that's not within your expertise, and those that come with a long learning curve, such as graphic design and web development.
Repetitive, low-level, and time-consuming tasks like data entry and bookkeeping
Some of the popularly outsourced functions include:
Content creation like writing product descriptions and blog posts and running the customer relations management (CRM) platforms
Paid advertising: setting up paid social or PPC (pay per click) campaigns or
Virtual assistance like data entry, data management, or answering calls
Web development: building new website features and pages
Social media management: managing social media platforms, developing a strategy, and content writing
Customer support communication: monitoring the company website's calls, emails, and chat platforms
Finances or accounting: invoicing or bookkeeping
IT support assistance with workflow, integrations, and complex IT projects.
Search Engine Optimization (SEO). Search engine optimization increases the visibility of your website. While entrepreneurs can execute SEO-based tasks, outsourcing to a professional can give you great results while freeing you to focus on critical aspects of building your business.
Determining every task, you execute in your company and deciding what to outsource can be difficult. Begin by tracking your time per week and write down all your tasks. Use your list to identify the tedious and time-consuming tasks. Further, assess your to-do list and pick projects you have postponed because you don't know where to begin. Put together those roles and outsource them to reliable freelancers.
·Look for Recommendations from Your Network
Are you looking for a reliable freelancer? Seek recommendations from your professional connections, colleagues, and network. Real-life reviews and testimonials can help you know whether or not you are working with an authentic professional.
The advantage of this strategy is that you won't have to struggle with evaluating numerous applications from freelance hiring platforms. If you don't have suitable connections, consider posting your request on Twitter or LinkedIn. You can be lucky to get a personal testimonial or recommendation, which would save you from choosing a freelancer from a long list of proposals or resumes.
· Review References and Qualifications
One of the core advantages of hiring platforms is that they come with inbuilt references for freelancers. Hiring managers can evaluate feedback from previous clients to assess the freelancer's potential to execute their tasks. You can also review your potential freelancer's LinkedIn profile or ask them to provide references directly.
Ask freelancers for work samples unless it is not relevant based on your task. There are various methods of assessing a potential freelancer's experience in real-time. For example, you could view social media profiles or websites they managed or helped create. As a freelancer, providing samples of your work gives hiring managers an idea of your writing style.
Exercise caution when choosing your service provider. Assess your freelancers just as you would a full-time employee and have them prove their experience executing related tasks.
· Have a List of Requirements
A list of requirements helps you build the ideal freelance position advertisement that meets your needs. Begin with the critical necessities to help you curate a suitable description for the project or role. Ask yourself:
Who is my ideal candidate?
What knowledge, experience, and qualifications should the right candidate possess?
Be as specific as possible when creating your project or job description. You can study job descriptions for a similar role from various freelance platforms such as Fiverr or Upwork
· Over-communicate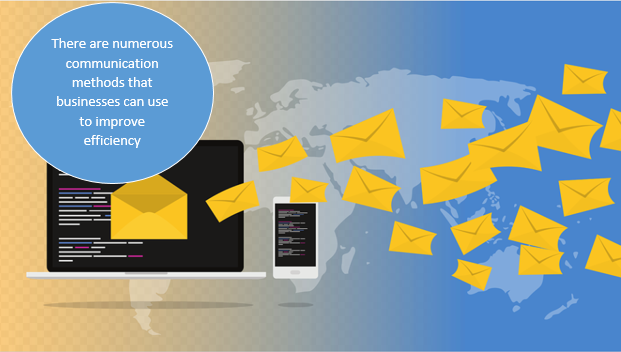 Clear communication is critical when it comes to hiring freelancers. State your requirements, expectations, and KPIs (key performance indicators). Choose to over-communicate, especially when dealing with new hires.
If you communicate through a messaging platform such as Skype or phone, always follow up through email. Doing so provides freelancers with documented proof of your interpretations and expectations for the project.
Understand your desired results and communicate them clearly. If you are hiring a freelancer for ghostwriting services, indicate the number of words you are looking to achieve, the topics you want them to cover, formatting instructions, and any other additional instructions that may be essential for the success of your project.
Provide feedback once the project is completed and be as actionable and concise as possible. Let the freelancer know where they did or did not score. You can even offer guidance for use in possible future engagements. Giving your freelance writers feedback helps them refine and improve their skills. Further, it enables them to understand distinct client needs.
· Work Out a Favorable Payment Structure
Many established freelancers have a favored payment structure. Still, you should research and understand the best practices depending on the industry, healthcare, insurance, or governance and evaluate the ideal payment option for your business needs. For example, determine whether you want to pay per project or hourly.
Do you prefer monthly or weekly payments? Will you require an invoice before releasing the amount? What will happen if you are not satisfied with the final product? What is your preferred payment method? These are some questions to ask yourself before outlining your payment structure.
Beware of giving advance payments, especially when working with new hires. You want to avoid a scenario where the freelancer disappears without completing the project. Research similar job ads or positions and evaluate their payment structure. You can even check message boards to seek advice from fellow entrepreneurs.
If you are offering a high-paying freelance position, consult a financial specialist such as your certified public accountant (CPA). Communicate your payment structure with your candidate and agree before commencing the project.
· Develop a Contract
Create an agreement between you and your freelancer that defines the project expectations, scope, payment structure, and deliverables. A contract protects you in case disagreements arise. They outline critical factors such as the number of edits and revisions you can request.
With a contract, you can ensure the project will remain on track. A quick search on Google can provide you with numerous downloadable and modifiable contract templates for remote workers. If you want to use freelancers for the long term, engage a legal guru and have them develop a comprehensive contract specific to your business.
· Know the Difference Between an Employee and a Freelancer
Understanding the difference between a freelancer and an employee is one of the most crucial tips for working with remote workers. Many business owners liken hiring freelancers to hiring in-house employees. They expect immediate email responses and sometimes request numerous changes.
Worth mentioning is that freelancers are self-employed workers who operate based on their contracts. Often, they set their working schedules and take charge of their freedom.
On the contrary, an employee is an individual who is committed to your organization with a salary. Business owners spend more on their employees due to payroll benefits and taxes than they would with freelancers.
Freelancers often earn discounted pay. As a result, they cannot perform the same tasks as full-time in-house employees. Some entrepreneurs mistake freelancers for employees triggering frustrations, conflict, and sub-standard results.
· Allocate Tasks Days Before the Real Deadline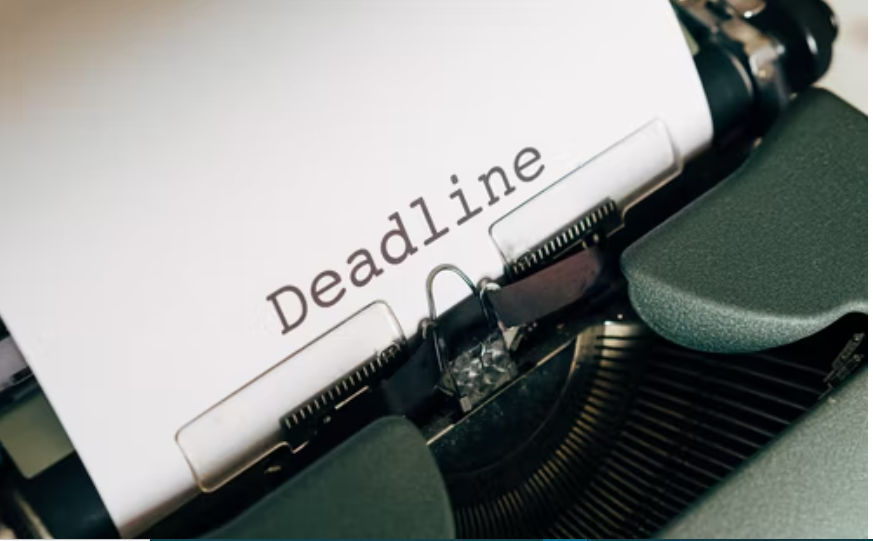 Any content marketing manager working with freelancers should always assign tasks days before the actual deadline. Doing so helps you cope with any arising distractions.
· Treat freelancers as you Would want to be Treated
When working with freelancers, always be kind and patient. As a successful entrepreneur with paying clients and customers, the least you can do is show respect to your freelancers. There are various things that freelance employers should avoid, which include:
Ensure your freelancers don't have to chase you to get paid
Pay an equitable rate equivalent to experience and skill. Display honesty when the budget changes
Give freelancers comprehensive information, resources, and tools they need to complete the project satisfactorily
Set reasonable timelines
Communicate patiently and kindly
Do not ghost your freelancers. Respond to emails and give them a status update
Stick to the original project scope when asking for iterations, edits, and revisions
Be transparent about the motivations and objectives of your business. Such information will enable the freelancer to provide excellent overall results.
Remember, an engaged and happy freelancer can be valuable to your firm. The outcome of your freelance position or project depends on your expectations and communication.
Finally
Businesses outsource tasks to cut costs such as technology, equipment, overhead expenses, and salaries. By outsourcing, entrepreneurs get sufficient time to concentrate on the critical aspects of their companies.
Apart from gaining access to the latest technology and practices, outsourcing gives you access to skilled workers, promoting business efficiency and growth. To get the most out of your freelancers, always define and communicate your expectations and goals clearly. Leverage these tips to hire SaaS developers today.