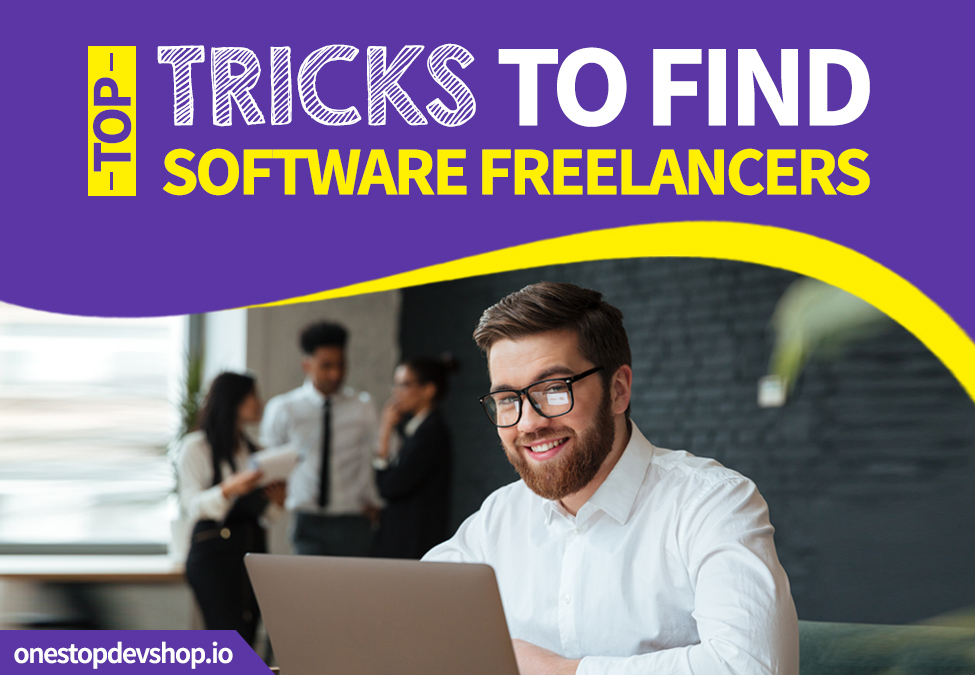 Top Tips for Outsourcing Freelancers to Work on Your Software Project
Take a look at the top tips you need to consider when outsourcing freelancers to work on your software project. Outsourcing web development for software projects to freelancers sends chills down most project managers and entrepreneurs' spines. Most wonder whether it is a good idea, but as it turns out, sometimes it is a necessary 'evil' so to speak. There are many questions and a lot of skepticism on the subject. These doubts arise from the many horror stories that abound concerning freelancers.
As an entrepreneur or a small business, you need to look for different and creative methods of achieving your business goals, especially if you are short on time and money. Despite what you have heard, outsourcing to skilled and budget-friendly service providers saves you money, time, and the endless frustration that comes with individual freelancers.
Individual freelancers, especially from freelance sites purport to be the best developers around. They have impressive resumes, which you cannot verify. Most work online, so you cannot physically monitor them as they work. The worst scenario would be for a freelancer to waste your time, make fake promises, and then simply vanish!
In this article, we shall highlight the importance of outsourcing to a skilled service provider with a dedicated team. We shall look at the top tips you need to consider when outsourcing freelancers to work on your software project.
What is Outsourcing?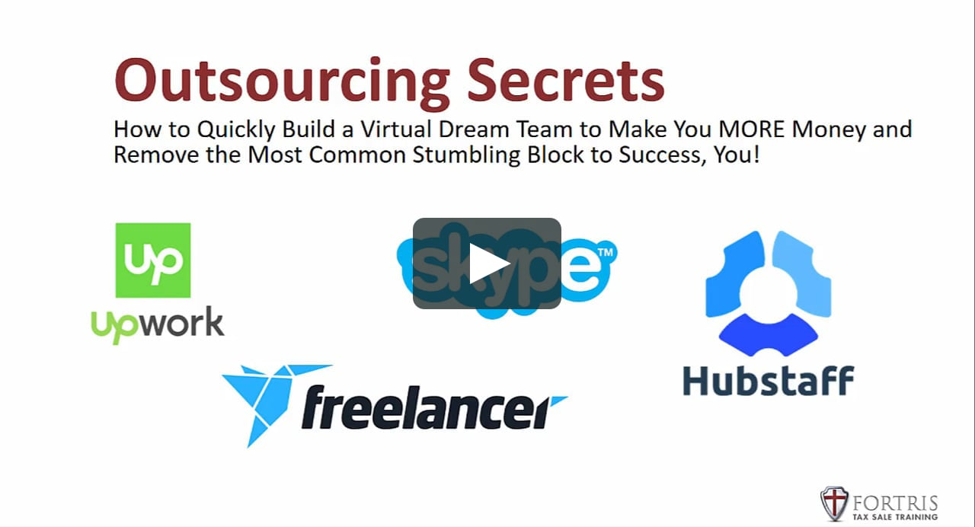 Outsourcing is a practice that involves your company hiring a local r foreign company or individual to provide you with services previously handled by your in-house team. The hired company or individual has their workers and computer systems and is expected to deliver the services they are contracted to, either, at an external location or on-site.
Outsourcing is in three different types:
Local outsourcing: This is where you look for providers in your own country
Nearshore: This type of outsourcing involves the hiring of service providers near home, even if they may be from a different region or even country.
Offshore: This refers to acquiring the services of a provider in a distant location
Why You Need a Skilled Team
Working with a service provider is the best you can do for your business. A service provider hires the best developers, tries and tests them to verify they are who they say they are. It is a well-known fact that the best developers do not go round listing themselves for hire on freelance sites. Service providers who are hell-bent on giving you the best service will only pick the best developers. Doing otherwise will ruin their reputation in the software industry.
A service provider would never risk losing their reputation by hiring dubious characters. You are sure that this company will be there 24/7 to address any problems you may have, and will not close shop overnight!
Tips for Outsourcing Freelancers to Work on Your Project
The following tips will assist you to get the best from a third-party freelance provider.
1. Define Your Project Scope and Schedule
While engaging a freelance team, you must be very concise and realistic about the project schedule, which has a significant impact on costs. Skilled team outsourcing for software development needs you to provide information to the last detail so that you can get reasonable pricing. Be very specific about what you expect to be delivered by the team.
1. Do Not Choose a Service Provider Depending on Pricing
As tempting as it might be to choose a service provider based on the price, do not do it. Most outsourcers who have had enough experience at outsourcing their projects advise not to go for the highest or lowest-priced provider. Balance the pricing of the provider Vis a Vis the quality of work they offer, which does not necessarily mean the highest or lowest is the best.
2. Take Stock of Skills and Experience
Take stock of the vendor's previous projects and ensure these projects meet your approval in terms of style and quality. If you look at the provider's website, expertise and subsequent references and you are still not convinced, ask the vendor to do a mock-up or give you an outline of their work plan.
3. Interview the Company
When assessing the service providers' suggestions, ask them probing questions. After all, you are going to pay for a service! The same way you would hire an employee, interrogate the vendor as well. Look at the vendor's references say about the company and their services.
4. Assess the Provider's Competence
Engage the provider in a conversation if at all, you have queries concerning their capabilities. Do not expect the engage the provider and hope they wing the project. That would be a grave and costly mistake. The vendor you go for might have some experience with your type of project, and knowledge is especially crucial with technical projects such as the development of software.
5. Does The Provider Offer After Service Technical Support?
During your conversation on capability, ask the provider to specify if they offer support after project completion. Negotiating this support clause beforehand ensures you save some money, time, and the hassle of having to haggle over support in the event they charge extra for technical support.
6. Start Small
When you intend to outsource for the first time, split your project into small, manageable sub-tasks. This helps you to figure out the vendor's operation modes and their capabilities before you entrust them with a more significant and more critical project.
7. Pay as Per Milestones
When you have clear and define milestones, you make it easier to set up checkpoints that are scheduled for project review. Let the provider know that you will pay as milestones are covered. The general rule of thumb is never to pay upfront over 30% of the total project cost. The rest of the payment should be based as per milestones achieved.
8. Communication is Vital
The trickiest bit about outsourcing is communication, especially if you are in different time zones and have different work schedules. With some effort and making use of communication tools such as Skype, you can improve your communication significantly.
9. Appoint a Project Manager
Ensure you appoint a project manager for all your outsourced projects who will help to oversee the projects' smooth running. A project manager will ensure there is constant communication with the outsourced team, which allows them to solve issues that crop up.
10. Only Pay for What You Need
Most outsourcing providers possess large skill pools that can be used on projects. Only pay for the skills you need for that particular project. This is why you need to have the requirements of the project down to pat; otherwise, you might pay for services you do not need. The right provider is not in it for the money, but to ensure the clients gets what they need. Some unscrupulous individuals might try to take advantage of your naivety, thus the need for a project manager who will guide you accordingly.
11. Negotiate Ownership
When you outsource software development, ensure the service provider knows without a doubt that you are the sole owner of the final product and components. Ensure the provider knows exactly how you intend to use the product. Ensure you put this in writing to avoid later disputes.
12. Sensitive Data Concerns
If the service provider requires you to divulge confidential information, you need to raise any security and privacy concerns you have. If you deal with such kind of information, you need to stay away from individual freelancers and go for companies. This is not to say individual freelancers are all dishonest. A private freelancer's network and the system might not have the same sophistication a company has.
13. Sign a Contract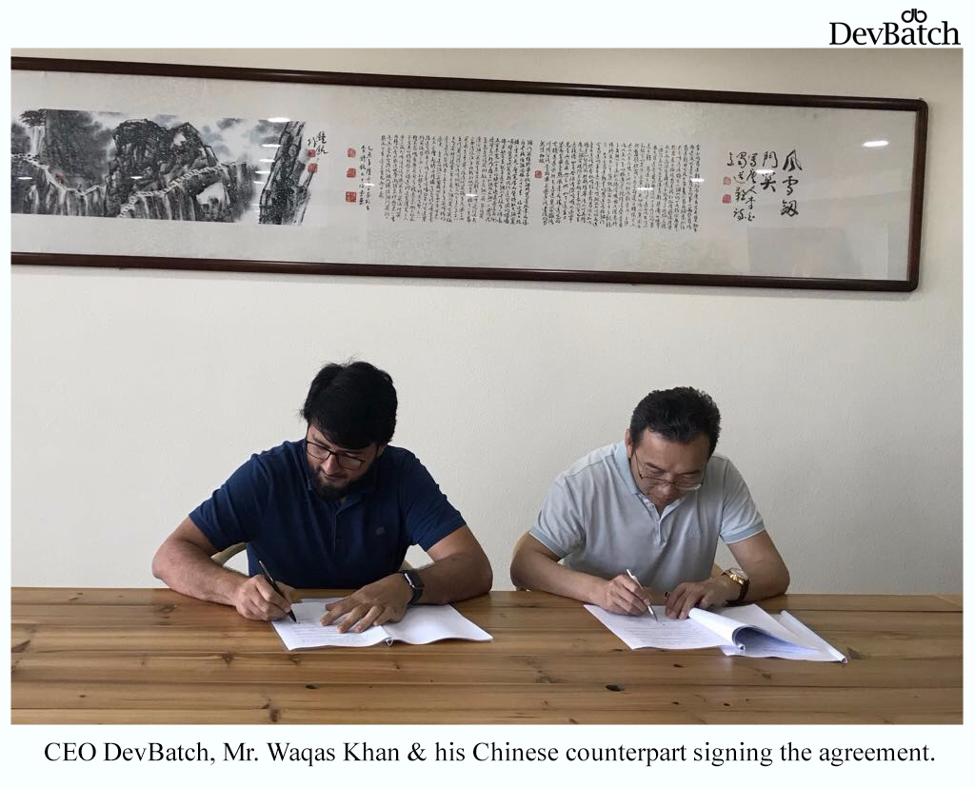 Always sign a contract with the service provider that shields you from any potential loss. The legally binding agreement should communicate the terms and conditions of the project, deliverables and time frame. Some of the things you should include in the contract are:
Service level agreement that lays down scope, reports and turnaround time of the project
SRS (Software Requirements and Specifications) which lists all project requirements and specifications
KPI (Key Performance Indicators) these help in the evaluation of your project's progress at every phase.
NDA(Non-Disclosure Agreement) which protects your data from theft or from being leaked
Ensure you keep all communication, including all emails and any hard-copy communications such as letters and agreements. This keeps you on the safe side in the event a dispute crops up.
Conclusion
While outsourcing, it is essential to keep away from freelancing sites. The best software developers are not found in these sites. Most work for reputable companies, which you are better off recruiting. It is common for freelancers to go underground, leaving your project hanging on the line, and you on the brink of ruin.
You need to carefully consider all outsourcing companies, and ensure they go through a rigorous check-up. Check their previous project quality and references from their clients. You have to be sure that the company you outsource to is a reputable one, and that you sign a contract, which includes a non-disclosure agreement. This non-disclosure ensures the provider keeps all your sensitive data safe and does not divulge it to other parties, unless with your express permission.