Over the last decade, TopTal has been one of the most successful organizations in the premium freelancing industry. Its distinguishing characteristics are its thorough screening procedure and powerful referral system.
In terms of implementation, TopTal has done an excellent job of constantly maintaining the high level of personnel in its network.
The market for freelance employees, on the other hand, has risen over time, with businesses of all kinds increasingly opting to deal with independent contractors.
This has fueled the development of better and more inventive solutions, ranging from pure bidding markets to powerful verified talent networks, aided by the growing popularity of remote working.
Is TopTal a Good Company?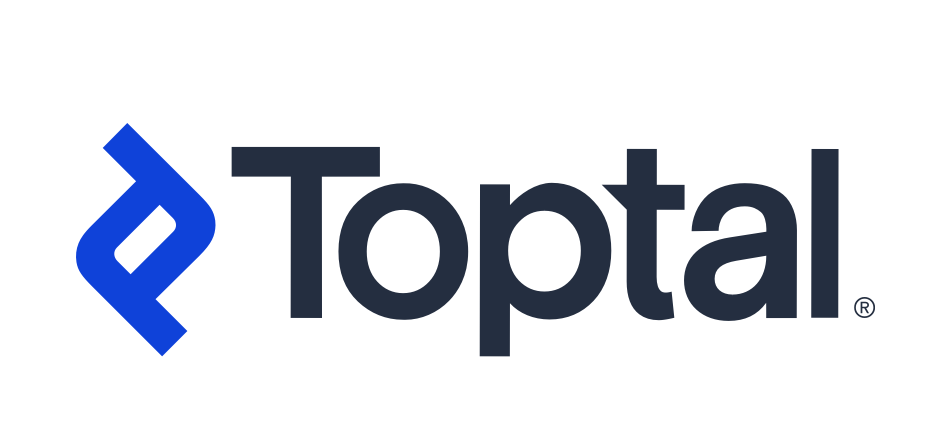 Yes, TopTal is a legitimate, professional firm that recruits top-tier freelancers. Small businesses, as well as huge corporations such as Disney, Google, and JPMorgan Chase, use the platform.
Toptal gives companies access to the best talent in the world. While anybody may create a profile on freelancer.com or Upwork, all Toptal freelancers must pass a screening procedure before being allowed to work on the site.
One of the best things about Toptal is that it allows companies to locate the best freelancer for the task. What's more Toptal claims to have access to the top 3% of all freelancers.
Toptal certifies all talents through an application procedure that demands them to be extremely proficient in their field of expertise. As a result, the talent companies will find on Toptal's platform is highly talented and experienced.
How Much Do Freelancers Make On TopTal?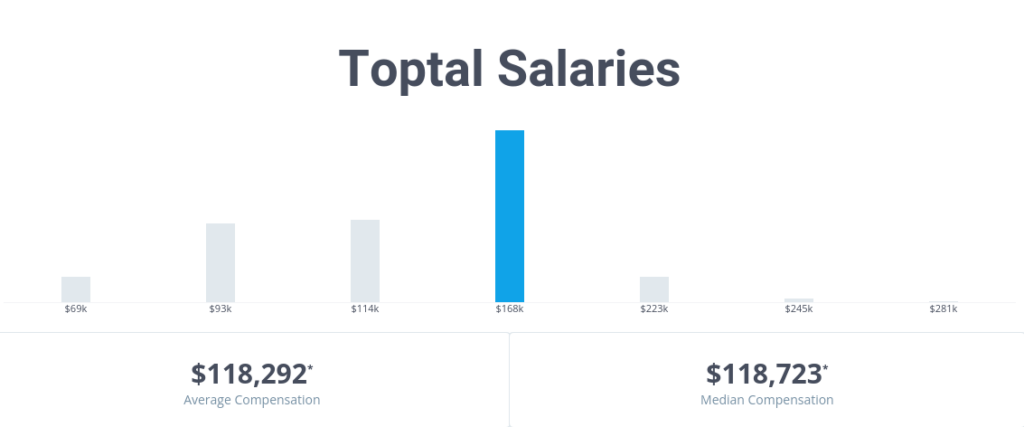 This is the most important part: how much money will you generate on this platform? How can you decide your Toptal freelancing charges?
If you're wondering, "How much does a Toptal freelancer make on average?" there is no definitive answer. Why? Because you get paid based on your level of expertise and skill set.
A developer's pay is different from that of a project manager, and the rates vary depending on whether the work is done on an hourly, part-time, or full-time basis.
The freelancing rates on Toptal's platform are comparable to those on other freelancing sites. However, the typical hourly rates are higher than those found on other prominent sites such as Arc, Fiverr, Upwork, and others.
In addition, while you cannot set your own prices, you can work with your client to adjust them. Let's look at the average pay afforded by Toptal for various professions.
Graphic Designer
Per Hour: $70 – $150+
Per Week (Part-Time): $1200 – $2400+
Per Week (Full-Time): $2400 – $4800+
Finance
Per Hour: $90 – $250+
Per Week (Part-Time): $1500 – $4000+
Per Week (Full-Time): $3000 – $8000+
Software Developer
Per Hour: $60 – $150+
Per Week (Part-Time): $1000 – $2400+
Per Week (Full-Time): $2000 – $4800+
Product Manager
Per Hour: $90 – $200+
Per Week (Part-Time): $1500 – $3000+
Per Week (Full-Time): $3000 – $6000+
Project-Manager
Per Hour: $90 – $180+
Per Week (Part-Time): $1500 – $2900+
Per Week (Full-Time): $3000 – $5800+
As a freelancer, the biggest mistake you can make is lowballing. Of course, you cannot ask for higher rates if you are inexperienced or a complete rookie in the freelance sector.
However, asking for more money is as difficult for an experienced freelancer as it is for a rookie. Because clients budget remuneration based on experience and talents. That said, let's look at some tips you can use to set Toptal freelancer rates.
Allow the Client Speak First
If you state your price before knowing what the client's budget is, you risk seeming either overly pricey or too cheap. As a result, the easiest method to handle this scenario is to find out how much money the customer is willing to pay.
For instance, if a customer asks about your Toptal freelancing prices, explain your pricing depends on the assignment instead of telling them right away. Then, inquire about the project's specifics and try to persuade the client to discuss their budget.
Avoid dealing with a client whose pricing is too low. Accepting a low-paying job will put you in a position where you will burn out since you will not generate enough money.
Consider All Costs Before Setting Your Rate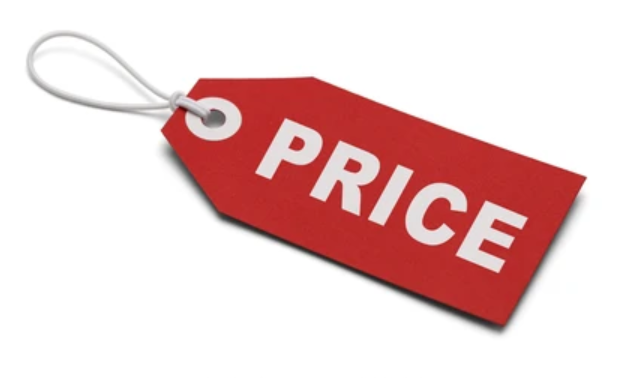 Because you are self-employed in the freelancing sector, you must factor in aspects such as health insurance, licensing, and tax payments when determining your annual revenue goal.
Apportioning your weeks is the ideal approach to deal with this section; after deducting working weeks, you'll be taking time off for illness, holidays, and vacations.
So, instead of preparing a 52-week budget, prepare a 46-week budget (if taking six weeks off days sounds a bit too much, you can make it four weeks). This will help you come up with a reasonable rate, so you dont feel guilty about taking time off.
Know Your Priorities
Another important element to consider is knowing what you want to achieve. If you want to make a certain amount of money each month, you'll always know when to say no to low-paying customers.
However, if you want to grow your business, you'll need to work with numerous clients at once. As a result, you can take on more jobs at lesser prices.
Also, because priorities and goals vary over time, you should review your budget on a regular basis and modify your rate accordingly. As a freelancer, it is your responsibility to pay taxes, and sometimes you might need to invest in tax software to do it.
Can You Find Freelancers On TopTal than its Competitors?

Yes, you certainly can. Toptal is a freelance marketplace for top coders and developers. To meet their business needs, CEOs, CTOs, and software engineering executives at startups and top organizations partner with TopTal freelancers to supplement their development teams for app development, web design, and other software development-related projects.
You'll have a trial period every time you deal with a new Toptal freelancer to see if they match your requirements. You will not be charged if you do not consider them to be remarkable, and you can even keep any work completed during the trial.
Toptal can operate in any nation and can even fly Toptalers on-site to work in your organization thanks to their worldwide network of top talent. In fact, in less than a week, Toptal can get you the talent you need anywhere around the world. Toptal has collaborated with businesses in Brazil, Canada, Germany, Russia, Switzerland, the United Kingdom, the United States, etc.
What Is TopTal's Revenue?

Toptal is a global network of elite business, creative, and tech talent that allows businesses to extend their teams on demand.
Toptal is the world's biggest fully dispersed workforce, with over $200 million in yearly revenue and over 40% year-after-year growth.
What Are the Benefits of TopTal?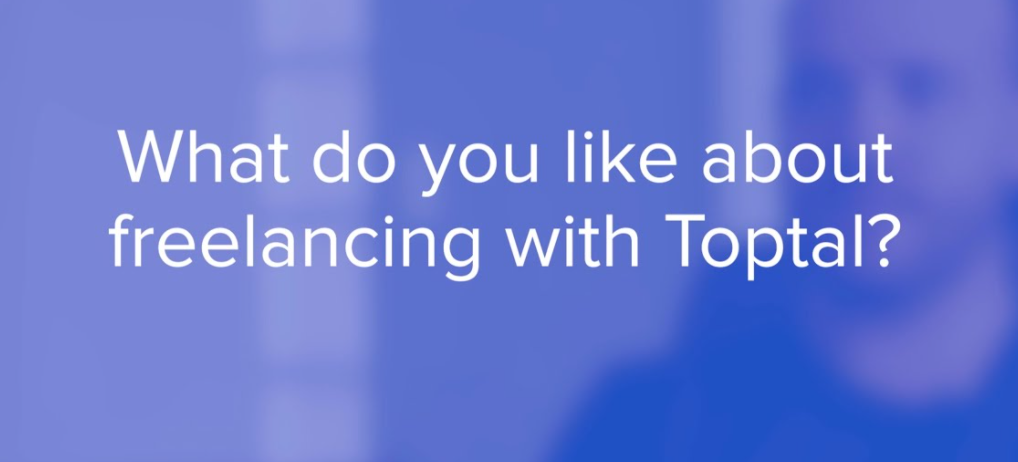 Toptal's key advantages are flexibility, consistent functionality, and cost-effectiveness. Let's look at some of its other benefits in detail.
Access to a Wide Range of Top Talents
Toptal freelancers are subjected to rigorous screening, guaranteeing that organizations have access to the best talents possible. Toptal freelancers are recognized for their pleasant personalities, English proficiency, as well as adeptness, and competency in their domains.
Direct Support from Toptal Staff
Toptal staff do not forsake you to fend for yourself or participate in bidding wars. When a client expresses interest in a service you offer, a Toptal employee will recommend you. You'll get the job if you impress the client during the interview.
High-Paying Jobs
Toptal has high expectations for the quality of service and the amount of money clients spend. Professionals on Toptal earn much more money and have higher average rates than those on other gig platforms such as Fiverr and Upwork.
This is partly due to the fact that the majority of clientele are startups and reputable corporations rather than people on a shoestring budget.
Networking

You can collaborate with world-class organizations from all around the world on Toptal without ever leaving the comfort of your own home.
On Toptal, you can find companies that are tough to approach or apply to using standard methods. This allows you to network while still gaining professional experience.
No-Risk Involved
Companies who decide not to continue with the freelancer recruiting process can get a refund from Toptal. The portal also offers a two-week free trial for individuals who just want to see how Toptal talents function.
The platform will only charge the client if the freelancer's work meets their expectations. Toptal will pay freelancers if they fail to satisfy the expectations of the business that hired them.
On-Site and Remote Talents
The disparity in time zones is one of the issues when employing freelancers from various regions of the world. Toptal's talent confirms that they are available to work within the employing company's business hours.
Toptal can also transfer freelancers if necessary, ensuring that the existing corporate workflow is not affected. The entire process of migrating takes only a week.
Quick Turnaround
Within one to three weeks, the Toptal can assist firms identify the ideal applicant for the job. As a result, businesses do not have to spend additional time, energy, or resources on the hiring process. As a result, they can start preparing for the work to be done.
Relative Flexibility
Working on Toptal isn't like any other job. Clients should respect the availability of freelancers, who can determine their daily and weekly availability. However, prior to signing a contract with a customer, freelancers can negotiate their schedules.
Seamless Freelancer Incorporation
Toptal ensures that the freelancers they hire can adapt to the hiring company's specific collaboration platforms and project management tools. Companies will have no trouble integrating new workers into their current teams if they are adept, competent, and skilled.
How TopTal Works

Toptal is a freelancing marketplace that links high-performing freelancers with clients who need their skills. Clients interested in hiring can sign up and publish their project information to be matched with suitable freelancers who have been thoroughly screened by the site.
Toptal pairs these customers to the best-qualified freelance talent for the work, unlike many other freelancing platforms that have bidding processes on every project description. The customer is exposed to a variety of potential applicants and is expected to interview each one until the best match for the job is found.
After a trial period, the most suitable freelancer usually gets the job. This placement process is more than just a portfolio assessment because it is geared to guarantee compatibility.
It's worth noting that, at first, Toptal only admitted freelance software professionals into their talent pool. However, this online platform has grown since then and now welcomes digital project managers and finance experts.
To connect freelancers with appropriate jobs submitted by clients on the website, Toptal uses a bespoke matching method. The following is a step-by-step breakdown of the procedure:
Sign Up On the Platform and Upload a Job
Clients seeking to employ freelancers must submit all their requirements by filling out a form on Toptal's website with all essential work information.
Collaborate with Toptal's Staff and Share Your Requirements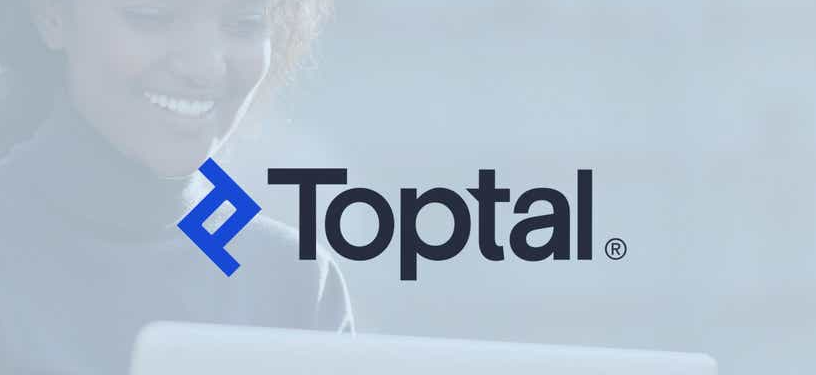 After the client submits the job description, Toptal's internal team of experts examines it and contacts the client later on. Toptal's staff tries to get a solid understanding of the requirements through interaction.
Get Recommendations from Toptal
After understanding the requirements, Toptal gets to work to try and find freelancers that are a suitable fit for the project. Toptal can propose freelancers to the customer by giving their digital resumes if they are accessible right away.
The respective freelancers design these digital CVs with help from Toptal. If no one is accessible in their 'selected' pool, Toptal will attempt to find qualified freelancers and alert the client once the screening process is completed.
Evaluate The Suggested Talents Via Your Own Chats
The customer can then opt to assess the recommended freelancers on their own terms.
Pick The Ideal Talent for The Job and Commence the Job On a Trial Period
If the customer loves the freelancer, they can begin working with them as soon as the contract agreement is signed. Clients are also required to pay a $500 deposit, which will be used as a credit to their first invoice in the agreement.
Decide Whether to Continue Working, Get A Replacement, Or Part Ways with Toptal
Toptal provides a risk-free trial time for clients to assess the freelancer's performance and certify a suitable fit. If the customer decides not to proceed with the engagement, they are not obligated to pay anything; Toptal will fully reimburse the $500 deposit.
Most Toptal freelancers work from home. On the other hand, clients might request that the freelancer work from their office. However, the number of such freelancers is limited.
Check The Freelancer's Work and Approve Payments
The site offers a variety of flexible payment options. Invoicing is often done every two weeks, with payments due ten days after invoicing.
Who Are TopTal Competitors?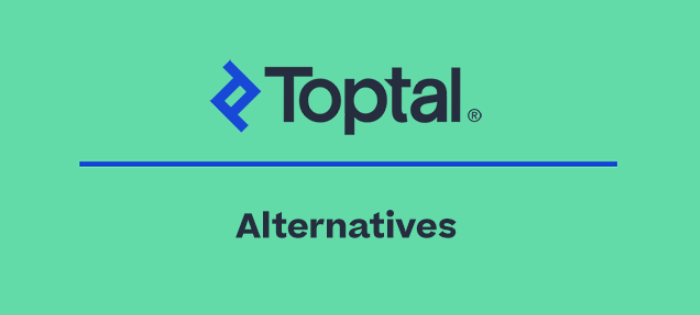 For almost any niche, there is a freelance site. While there are several freelancing websites, not all of them will feature every freelance category.
You have general freelancing sites such as Fiverr, which provides a variety of skills, and you have software development and design sites like Toptal, which specialize in helping you employ software designers and engineers.
Large companies may afford Toptal's services due to their financial clout. SMBs and startups operate on a shoestring budget, on the other hand, so they can't afford to do the same.
Furthermore, companies want partners that share their aims of developing cost-effective, creative, and user-friendly market solutions.
Due to Toptal's exorbitant pricing and poor customer service, great alternatives have grown in popularity. They offer the same level of skill while tackling the challenges that Toptal hasn't been able to handle. Some sites offer low-cost freelancers, while Toptal has top-tier freelancers. So, how do the best Toptal alternatives stack up against it?
Flexiple VS TopTal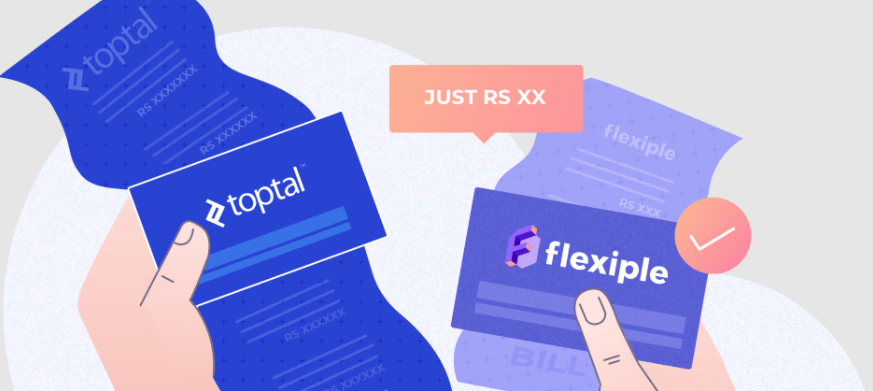 Flexiple has already serviced over a hundred clients as a lean workforce, getting great reviews for the quality of service. Flexiple provides professional screening of developers through a thorough vetting process that includes both technical and soft skills assessment.
It offers individualized matching, in which freelance developers are hand-picked to meet a client's needs. This, along with a risk-free 1-week trial, ensures that you pick the best candidate for the job.
How Much Does Flexiple Cost?
You can hire a top-notch developer for $30 to $80 per hour.
How Does It Compare to Toptal?
1.  Flexiple's fees are 40 – 60% lower than Toptal's for the same caliber of developers.
2. Flexiple guarantees round-the-clock service with a dedicated customer support during the contract, with a strong focus on client satisfaction.
3. Compared to Flexiple, Toptal, a much larger freelancer hiring platform, may have more developers with specialized abilities.
Upwork VS TopTal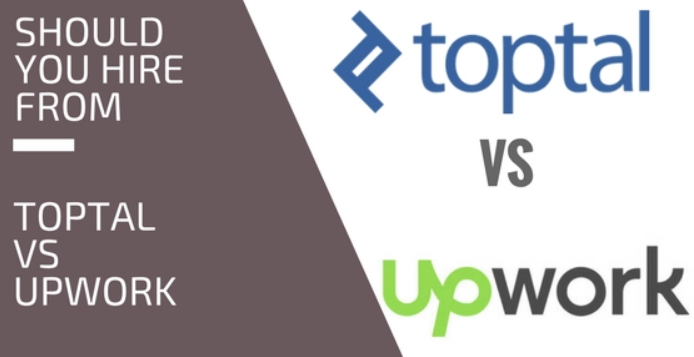 Upwork isn't one of the Toptal alternatives because it doesn't have a developer screening process. Upwork, on the other hand, can be an excellent alternative if you have the resources and time to vet developers yourself. You can expect a significant number of candidates because the site has thousands of freelancers registered over a wide pricing range.
Upwork operates on a bidding basis, in which developers are invited to 'offer' their lowest price for your project. As a result, Upwork is ideal for short-term projects and one-off assignments when low prices are more important than quality.
How Much Does Upwork Cost?
Upwork's typical developer prices range from $8 to $15 per hour and can reach $200 per hour.
How Does It Compare to Toptal?
1. You may employ freelance designers, developers, video editors, and writers from Upwork's massive network of freelancers in over 50 verticals.
2. If you're seeking developers for long-term projects, Upwork isn't as good as Toptal.
Dev VS TopTal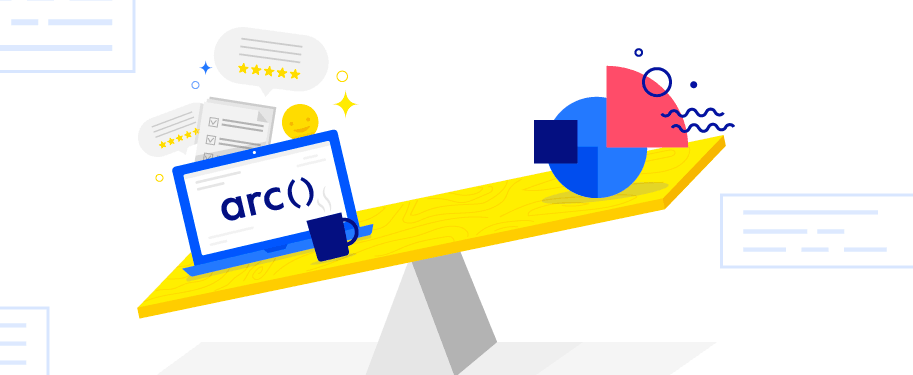 Originally, Arc.dev was known as CodementorX, a developer mentoring website. It allowed users to request assistance from their developer network for problem-solving, skill development, etc.
It was renamed Arc.dev, but the tag "leading on-demand mentorship platform for developers" remains. It has also built a mechanism for hiring coding ninjas to round out its offering.
Like other premium freelance platforms, Arc has a stringent verification procedure in place to verify the quality of its developers.
How Much Does Arc.dev Cost?
Hourly fees for developers range from $60 to $200+, which is quite close to Toptal. As a result, like Toptal, it is inappropriate for startups or small projects.
How Does It Compare to Toptal?
1.Arc.dev specializes in assisting businesses in finding full-time remote engineers and long-term recruiting. It handles benefits, compliance, and payroll.
2.It has a rigorous verification procedure, with developers in expert skill sets accessible.
Hubstaff Talent VS TopTal
Hubstaff talent is a new company that provides a 100% free service. It is appropriate for both organizations and agencies wanting to engage independent freelancers.
It has no manual vetting system in place to determine the quality of developers. Rather, it emphasizes the use of tools to connect freelancers with jobs.
How Much Does Hubstaff Talent Cost?
Both clients (enterprenuers) and freelancers can utilize it for free.
How Does It Compare to Toptal?
1. Unlike Toptal, Hubstaff Talent is an open marketplace where clients can read developer profiles and contact them directly, without an intermediary.
2. It's more of a database of freelancers who have registered on the platform.
3. It doesn't have any extra features to assist you in finding the best talent for your needs.
Gun.Io VS TopTal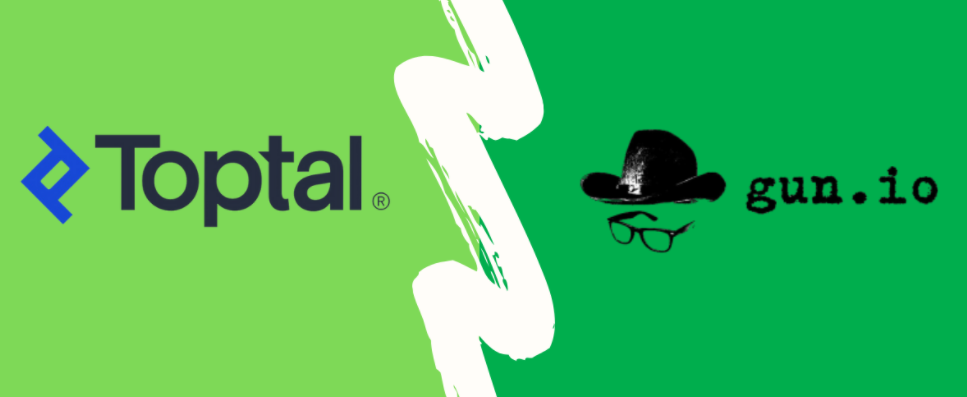 Gun.io, unlike most other freelancing networks, is an invite-only, close-knit community of top software engineers. Like Flexiple and Toptal, Gun.io connects software developers with businesses (clients) through a bespoke referral process and rigorous developer screening. It selects developers based on user relationships.
How Much Does Gun.io Cost?
It is a costly alternative, with hourly prices ranging from $75 to $150 per hour.
How Does It Compare to Toptal?
1. In contrast to Toptal, Gun.io is an invite-only community of high-quality developers.
2. It only has a tiny number of freelance developers.
Gigster VS TopTal

Gigster claims to be a one-stop-shop for assembling a tech workforce. It's great for large firms that need to expand their IT crew quickly.
It boasts a talented team of programmers and project managers. Gigster employs AI-based algorithms to assemble the ideal team for your project depending on the scope and needs.
How Much Does Gigster Cost?
As per Gigster, the lowest cost per license for a project is $52,000.
How Does It Compare to Toptal?
1. Gigster is an end-to-end solution that allows you to employ a whole development or tech team as well as project managers.
2. They only embark on projects that are worth more than a certain amount.
3. Gigster has a per-project fee, unlike Toptal, which uses a time-based payment approach.
Fiverr VS TopTal

Fiverr is the site that popularized the idea of hiring developers based on orders. Clients provide a freelancer with the desired output in an order-based framework, and they advertise their fee for that specific order.
Freelancers provide services for one-time, small-scale projects such as developing a rudimentary Android app, a WordPress website, etc. Freelancers are known as 'Sellers,' and they charge three different prices depending on the task's intricacy.
How Much Does Fiverr Cost?
The costs vary from $5 to $995.
How Does It Compare to Toptal?
1. Fiverr is comparable to Upwork in that it is better suited for minor assignments rather than the large projects that Toptal works with.
2. It has a large pool of freelance developers, but it does not screen them. As a result, there is no assurance of job quality.
Final Thought
It may appear like freelancing is simple, but it is not until you learn the ropes. Clients on Toptal dont joke around; their hiring process is lengthy and time-consuming. So prepare well if you want to apply for a job at TopTal and make sure you understand what you're doing well.