Toptal offers an alternative to the flood of online freelance job boards for those seeking brilliant talent (clients) and those looking for work (freelancers).In this Toptal review, we will look at what Toptal is, how it operates, the level of talent available on the site, and how much clients and freelancers should expect to pay and be paid, respectively.
Beyond that, we examine Toptal's advantages and disadvantages to see whether its hefty price tag is justified in attracting the most outstanding personnel.
What is Toptal?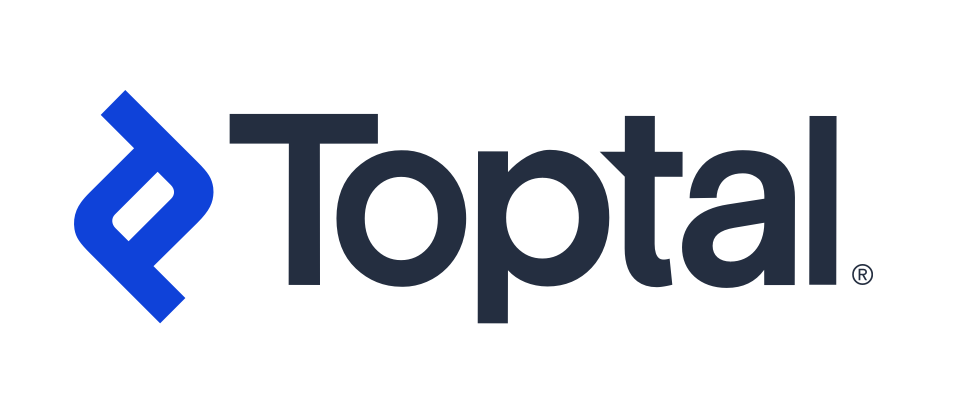 Toptal is a well-known freelance network that links clients with well-vetted freelancers. Toptal used to be a place where you could hire freelance software engineers.
It has subsequently expanded to include full-time and part-time finance experts, freelance designers, product managers, project managers, etc.
The stringent screening procedure and an enormous Toptal network of exceptional talent are two of the platform's primary strengths. Code reviews, portfolio evaluations, real-time testing, and an English language competence exam are part of the multi-stage vetting process. Toptal says that its thorough screening allows it to focus on the 'Top 3%' of freelancers.
Toptal's recruiters learn about freelancers' essential abilities, previous job experience, and talents throughout the screening process. When Toptal receives a customer request, it analyzes it thoroughly and connects it with the most qualified freelancer from its talent pool.
However, recruiting on Toptal doesn't come cheap. That is most likely why only well-funded 'top' corporations can afford to hire freelancers through the platform.
How Did Toptal Start?

In 2010, Breanden Beneschott and Taso du Val launched Toptal in the city of San Francisco. Breanden Beneschott left the firm in 2018 amid a tumultuous relationship with du Val, which included the company suing him.
Toptal has apparently been profitable from the beginning. Surprisingly, it has only raised funding once in an early-stage seed round. Toptal also takes pride in being a totally distributed firm with a remote workforce and no physical offices.
How Does Toptal Work?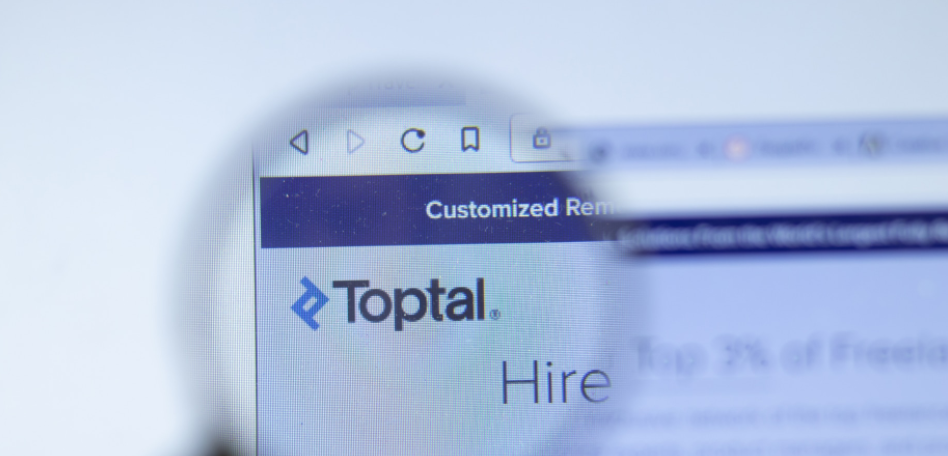 To connect freelancers with appropriate jobs submitted by clients on the website, Toptal uses a personalized matching method. The following is a step-by-step breakdown of the procedure:
Create an Account On the Platform and Post a Job
Clients wishing to employ freelancers must submit their requirements by filling out a form on Toptal's website comprising all essential work data.
Contact Toptal's Support Team and Share Your Requirements
After the customer submits the job description, an internal Toptal team examines the job description and contacts the customer later on. Over a conversation, Toptal's staff tries to acquire an in-depth understanding of the requirements.
Get Suggestions from Toptal
After acquiring an understanding, Toptal gets to work in an attempt to find freelancers that are a suitable fit for the project.
Toptal will suggest freelancers to the customer by giving their digital resumes if they are accessible right away. The respective freelancers make these digital resumes with assistance from Toptal. If no one is available in Toptal's 'selected' pool, Toptal will attempt to find appropriate freelancers and tell customers once the screening process is completed.
Evaluate The Suggested Freelancers by Interviewing Them
The customer can then decide to interview the recommended freelancers on their own terms.
Pick The Best Freelancers for The Task and Begin Work On a Trial Basis
If the customer loves the freelancer, they can begin working with them as soon as the contract agreement is signed. Clients are also required to pay a $500 deposit, which will be used to credit their first billing in the engagement.
Decide to Proceed Working, ask for A Replacement, or Cut Ties with Toptal
Toptal provides a risk-free trial period for customers to assess the freelancer's performance and confirm if they are a good fit. If the customer decides not to proceed with the engagement, they are not obligated to pay anything; Toptal will reimburse the $500 deposit.
Evaluate The Freelancer's Work and Approve Their Payment
The site offers a variety of payment options. Billing is often done every two weeks, with payments due ten days after invoicing; this is what Toptal refers to as the 'Net 10' terms.
How Much Does Toptal Cost?

Toptal's pricing is often higher compared to what you find on more unregulated marketplaces such as Fiverr and Upwork. However, this varies depending on your job and the freelancer you're working with. That said, let's begin with some positives:
1. Toptal charges nothing for hiring or terminating employees.
2. You can get a risk-free trial to see if a freelancer is right for you before committing.
3. You are the one who decides on the first budget.
4. When Toptal gives you a quote, you'll see a single unified pricing that includes both Toptal's service charge and the freelancer's compensation, so there are no hidden fees.
The cost of Toptal's services is determined by the type of job you're trying to fill and the freelancer you choose. Playing around with Toptal's salary calculators will give you an idea of what to expect. Toptal's global average payments for some common developer categories are:
Back-end developer: $40 – $75 per hour
Full stack developer: $40 – $80 per hour
Again, costs may vary based on specialty, but this should give you a sense of what you can expect to pay on Toptal. In certain areas, Toptal's rates will be higher for obvious reasons.
For instance, if you need agile full-stack software developers in North America, the typical freelancer pay is $70-$120 per hour. Keep in mind that these rates are what freelancers establish for themselves and do not include Toptal's service charge.
Toptal does not charge freelancers a commission. Instead, they tack on a service charge to the freelancer's pay and present it to hiring organizations as a single rate.
If you're on a limited budget, you might be able to find lower average prices elsewhere. For instance, Upwork's "intermediate" full stack developer wage is $32.80 per hour, which is much lower than the industry average on Toptal.
However, the "Expert" fee on Upwork is $100 per hour, so there may not be much of a difference if you assume that all of Toptal's engineers are experts.
You can conduct your own calculations to see how Toptal compares to competitors in terms of pricing and reach your own conclusions. You'll soon discover how everything works in practice.
Finally, before you begin working with a freelancer, you must make a deposit. The deposit is $500; however, it will be utilized in your first invoice or reimbursed if you decide not to proceed with your project, so you may get your money refunded if Toptal doesn't work out for you.
When it comes to how often you'll be invoiced throughout a contract, Toptal typically bills you twice a month as per the 'Net 10' payment conditions.
Salient Toptal Features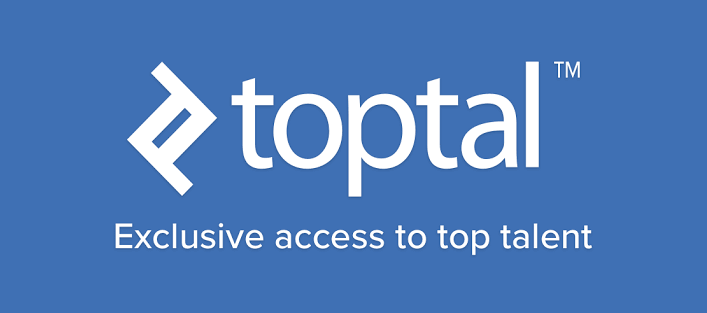 Toptal offers a couple of features that set it apart from other freelancing platforms.
IP Protection
On the platform, everything a freelancer does is kept secret. This policy protects their IP (Intellectual Property) and any connected data. TopTal ensures the highest level of security by entering into agreements with all freelancers in the network.
Toptal gets exclusive work rights for freelancers' work under these pacts. Under the client agreement terms, TopTal gives the client the IP for the task. This can be accomplished if the client wishes to engage in a direct contract with the expert for the IP transfer.
Relocation of Talent
The benefit of remote work is that you don't have to worry about moving freelancing talent or office space as a client. All you need to do is communicate your expectations, and TopTal will take care of the rest. As a freelancer, all you have to do is dress up and show up, ready to work, and TopTal will handle the logistics to and from.
Remote Workers
As a general rule, all of Toptal's employees work from home. However, if a customer demands that a freelancer work on-site, this can be facilitated, although it is uncommon because most people prefer to work remotely.
Scalable Invoicing
Toptal's billing is both scalable and flexible, with a wide range of prices to fit a wide range of clients, from large corporations to small and medium-sized businesses.
Vetted Professionals
No freelancers are allowed to enter the platform without being vetted.
Pros and Cons of Toptal.com
Pros
Direct Support from Toptal's Support Teams
Toptal employees will not abandon you to fend for yourself or engage in bidding wars. A Toptal representative will refer you to a client who exhibits interest in a service you provide. If you impress the customer during the interview process, you'll get the job.
Experienced Developers
Toptal focuses on attracting and retaining top talent. As a result of this focus, their programmers are highly capable. A significant number of them have also worked for respectable organizations in the past.
High-Paying Jobs
Toptal has high standards for both service quality, and the amount of money clients spend with them. Professionals on Toptal make significantly more money and have higher average rates than those on Toptal alternatives such as Fiverr and Upwork.
This is partially due to the fact that the majority of clients are startups and established businesses rather than individuals on a shoestring budget.
On-Site and Remote Talents
One of the challenges with hiring freelancers from different parts of the world is the time zone difference. Toptal's talent affirm that they are available to work within the business hours of the hiring organization.
If necessary, Toptal may also move freelancers to ensure that the existing corporate workflow is not disrupted. The entire relocation procedure takes only one week.
Personalization and Project-Specific Pairings Are Available Via the Search System
Toptal evaluates your project description and finds people that fit based on experience, prices, and availability using a combination of AI and customer service agents.
Quick Turnaround
Toptal can help businesses find the best candidate for the job in one to three weeks. As a result, organizations don't have to spend as much time, energy, or money on the hiring process. Therefore, they can begin planning for the work to be done.
Rapid Placement Process
According to Toptal, you'll be introduced to applicants within 24 hours in a typical arrangement. What's more, 90% of clients choose the first candidate shown to them.
Relative Flexibility
Working on Toptal is unlike any other freelancing platform. Clients respect a freelancer's availability, which they may determine daily and weekly. Freelancers can, however, discuss their schedules with customers before signing a contract.
Seamless Freelancer Integration
Toptal hires freelancers that are able to adapt to the hiring company's specialized communication platforms and project management solutions.
If new employees are adept, knowledgeable, and talented, companies will have no issue integrating them into existing teams.
Toptal Has a Stringent Freelancer Approval Process
Toptal weeds out employees who shouldn't be there, whereas Upwork and Fiverr allow anybody to create an account and flaunt their 'expertise.' Toptal, for instance, does not hire anyone who fails language examinations, skills assessments, or test projects.
Toptal Offers a No-Risk Trial Period
You have a two-week trial period with your new hire the first time you work with them. If you're not happy, Toptal will cover the cost of the freelancer's work and won't charge you.
Keep in mind that this is by no means a 'free trial,' because you will be charged for the hours billed if you accept the assignment.
Toptal Handles the Dirty Work
While Toptal handles the majority of the talent selection process, billing, and screening, you can focus on selecting a freelancer from a shortlist and getting right to work on your project.
Cons
High cost
For most startups and cash-strapped businesses, Toptal is too expensive. This is due to the fact that it charges massive commissions (sometimes above 100%) on top of freelancer costs.
Not Viable for Small Projects
Hiring freelancers through Toptal for minor tasks that require little oversight and input might be overkill since the value-for-money isn't always justified.
Poor Customer Support
There are negative reviews on Toptal's customer service on a couple of freelancing platform review sites and social media platforms.
Rigid Structure
Toptal's recruiting contracts are rigid, despite the fact that it advertises itself as a scalable option for enterprises of all sizes. Customers must hire on a weekly basis for either 20 or 40 hours, with no flexibility to tailor it to their individual needs. Furthermore, there is no cost-cutting option other than hiring freelancers for lengthy periods.
Toptal Has an Undesirable Sales Funnel
Until you create an account and apply your project specifications, there isn't much information regarding the talent pool. Basically, unlike many other sites, you can't just browse the freelancer marketplace right away.
Is Toptal Good for Freelancers?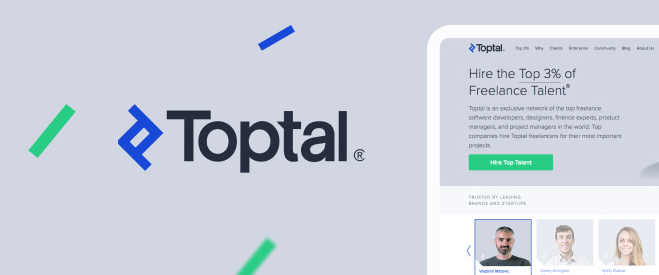 Toptal is a terrific place to start if you're a freelancer looking to get more assignments and work with some of the biggest companies in the world. However, keep in mind that they have a pretty stringent screening procedure and only accept the best coders and developers.
So, before being admitted into their network, you'll have to go through an interview procedure and demonstrate your coding skills.
Applying to several freelancing websites is one of the best things you can do as a UI designer is enhancing your chances of acquiring more freelance work.
Some sites, such as Fiverr and Upwork, have a far more relaxed application and enrollment process. However, becoming recognized and landing good chances takes time, and finding genuinely top-notch clientele is a bit of a hassle.
There are a number of alternative websites for developers that follow the Toptal approach. Some of them are Arc, Guru, and Upstack. Fill out applications for these websites and start interviews as soon as possible.
Keep in mind that freelancing marketplaces like Toptal are constantly battling to identify and place talent. They're all fighting for the top programmers. That is their primary goal: to create an incredible talent network.
They won't be able to satisfy job requests without you. As a result, they are unable to earn any money. You have leverage as a developer if you are truly competent at what you do because y Your expertise is in high demand.
How Does Toptal Choose Its Freelancers?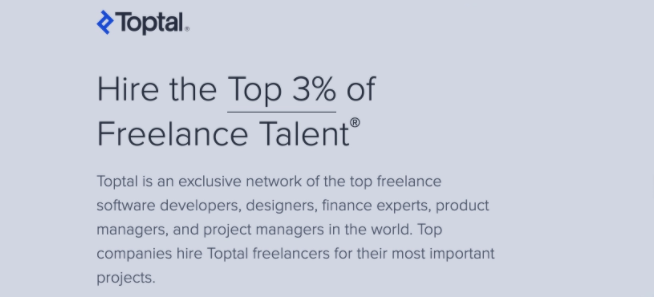 What sets Toptal apart is its freelancer evaluation process. Toptal utilizes a five-step evaluation process to vet freelancers, and this process is as follows:
Language & Personality
In this step, Toptal searches for people who have proper English communication skills including reading, writing and speaking. They also search for personality attributes, motivation, and enthusiasm to complete the project. This test is passed by an estimated 26.4 percent of candidates, according to Toptal.
In-depth Skill Review
Here, Toptal checks a freelancer's technical competence. A computerized or cordiality exam of one's programming ability is commonly used. Only 7.4 percent of total applications make it through this round, according to Toptal.
Live Screening
Toptal conducts a live screening exam after evaluating the freelancer's abilities. Toptal provides a domain expert to have a video chat with the candidate. During the screening, the candidate takes a test as the expert observes how and what they code.
They could be requested to reapply in a month if they fail. Only 3.6 percent of candidates, according to Toptal, make it through this stage.
Test Projects
A freelancer must undertake a test project based on a real-world scenario in 1-3 weeks. Here, the applicant applies their knowledge, putting everything from their competence to their professional style to the test. Only 3.2 percent of candidates pass this step, according to Toptal.
Continued Excellence
Toptal freelancers are required to maintain high-quality work once the exam is completed. The freelancer gets canned if the quality of the job deteriorates or if there is a communication breakdown. Only 3% of candidates, according to Toptal, uphold their requirements.
Despite this high level of screening, Toptal has a large pool of candidates with a particular skill set. Rather than requesting a DevOps, Toptal can assist you in locating an 'AWS DevOps engineer' who understands Docker or Jenkins and any other requirements you might have.
When you require a particular skill set, the hourly rate will increase. However, you'll know the freelancer better meets your demands than if you got the freelancer on a platform such as Fiverr or Freelancer.com.
TopTal Review
Reviews on Trustpilot are excellent, with over a thousand people giving Toptal a 4.6 out of 5-star rating. Toptal's responsive and competent services have been mentioned. Sitejabber also has a positive Toptal consumer rating of 3.89 out of 5 stars based on nine reviews.
Is Toptal Better Than Upwork?

While Toptal and Upwork are both world-class freelancing platforms, they operate in quite different ways. Toptal is more suited to identifying top talent and has a more rigorous screening procedure, particularly for technical talent such as programmers.
Upwork is more of an open market for freelancers. Upwork has a larger number of freelancers on its site, but because hiring managers are responsible for most of the screening, it is more vulnerable to bad experiences and frauds.
So which is better Toptal or Upwork? As illustrated above, this is a gray area because both freelancing platforms are legit and serve their own unique purpose.
Final Thought
To sum it all up, if you want to employ the best talent on the Internet, Toptal is a terrific freelance talent marketplace. Only 3% of candidates make it past their rigorous interview screening procedure, eliminating all low-quality candidates.