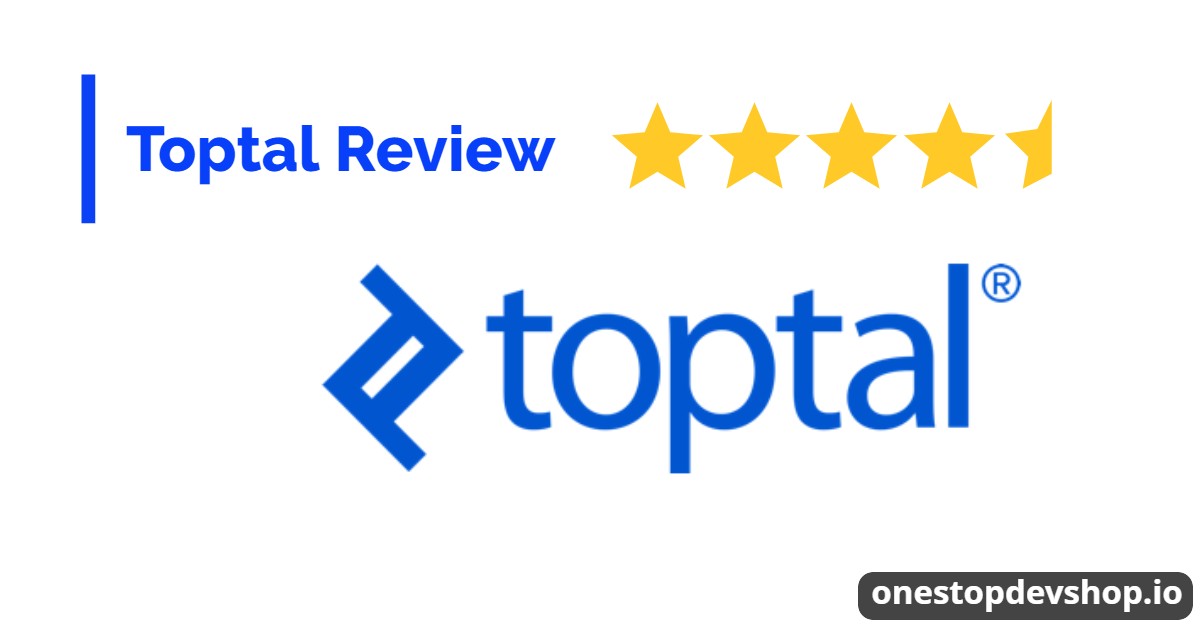 Toptal Review
Freelancers are independent contractors who work for various employers at a time. Freelancers mostly work on short term contracts, earn money per assignment, and charge daily or hourly rates. Freelancing involves professionals from all walks of life, from web designers, writers, T.V. or radio producers or presenters, and many more. For instance, a website may have editors who may need to hire writers for their blog articles via remote work as most work from home.

Hundreds of freelancing websites offer freelancers opportunities to make money using their talents. The most common sites include Upwork, Freelancer, PeoplePerHour, Toptal, and many others, which are easily accessible on Google. I am going to focus on a TopTal review, how it works, and its pros and cons.
What is TopTal?
TopTal is a high quality freelancer website that is also very difficult to join as it recruits differently from other freelance websites. Toptal is a freelancer platform that supplies corporates with designers, software developers, product managers, finance experts, and project managers. Founded in 2010 by Taso Du Val and Branden Beneschott, TopTal's name is an abbreviation of the words Top Talent. When TopTal came into the market, it became apparent the platform was in a different league because of its stringent recruiting procedures. The procedure ensures the professionalism and competence of the contractors.
Unlike most online platforms that have a brick-and-mortar headquarters, TopTal started as a virtual platform, meaning it had no offices in the beginning. As the company grew, it opened offices in three locations, San Francisco, Washington, and New York. Its headquarters are currently in San Francisco. TopTal full-time employees can work remotely from home if they choose to.
Toptal ensures that every freelancer goes through a strict interview process lasting between four and six weeks in a 5-step interview, which includes a two-week trial period. This procedure ensures that only 3% of the total applicants are accepted into TopTal. First off, TopTal does not make available jobs visible to freelancers who are TopTal non-members.
For any freelancer to view these high quality jobs, he/she must be a member of TopTal and must have passed the hiring process. Secondly, TopTal runs a tech-blog, which comprises a community of professional teams, a content team, and a recruiter team, which helps freelancers to improve themselves professionally.
For freelancers to be accepted into Toptal, they need to exhibit the following qualities:
· Language Skills and Personality
The first thing the Toptal recruiter will look for during the initial vetting process is a comprehensive personality, communication, and language interview. The freelancers must have characters that speak of their drive and passion for their job. The candidate must also have the ability to read, speak, and write English very well, and possess excellent communication skills. This step is the first and most crucial part of the hiring process, and slightly more than 26% of the candidates make it through.
· In-depth review of Skills
The next step in the application process is counter-checking that the candidate's skills are compatible with the requirements. The recruiter looks for technical know-how, problem-solving skills, and intellect by way of different assessments. TopTal only picks top talent, and out of the 26%, only 7.4% of the applicants pass this round of tests.
· Live Screening
After the interview process and testing all the relevant skill sets, the relevant experts in each field conduct live screening via Skype. If a freelancer is a software engineer or a front end or back end developer, experts in that field carry out the testing. Each recruiter performs live screen exercises that go over core topics within the freelancer's primary area of practice. Of the 7.4%, only 3.6% pass this exercise.
· Test Projects
Every candidate is given a test project in the trial period that evaluates his/her problem-solving skill sets. The test project, which may be a project management exercise, provides a real-life experience for the candidate. This experience allows the candidate to demonstrate his/her competency skills, professionalism, integrity, and thoroughness. Only 3% of the 3.6% of applicants make it through this risk trial.
The risk trial ensures that when a client hires a remote worker from the TopTal network, they are competent in doing what they say they can do. Toptal freelancers have to pass the rigorous test and keep a good track record while performing their duties. This testing ensures clients get the best every time they hire TopTal talent.
Salient TopTal Features
TopTal has some features that render it unique compared to other platforms.
a)Vetted Professionals
No specialists get into the platform unchecked.
b)Remote Workers
As a general rule of thumb, all the workers on Toptal work remotely. However, if a client requests a specialist to work physically on location, this can be arranged, but rarely, as most prefer remote work.
c)Scalable Invoicing
Toptal's invoicing is both scalable and features a wide range of varying rates to suit all types of clients, from considerable corporates to small and medium-sized companies.
d)Relocation of Talent
As a client, you do not need to stress about relocating the freelance talent or even worry about office space, and that is the beauty of remote work. All you need is a communication of what you expect, and TopTal will figure it out. As a freelancer, all you need to do is dress up and show up, ready to works and let TopTal deal with the logistics.
e)I.P. Protection
Everything that a freelancer does on the platform is private. This privacy includes their Intellectual Property (I.P.) and all related data. The level of security provided by TopTal is topnotch by entering into agreements with all freelancers in the network. With these agreements, TopTal gets exclusive work ownership for the work done by freelancers. TopTal provides the client with the I.P. for the work under the client agreement. If the client wants to enter into a direct contract with the expert for effecting the I.P. transfer, this can be arranged.
How TopTal Works
TopTal came into the market with a new approach that matches clients with compatible freelancers. When a client comes to TopTal looking for developers, designers, or financial experts to hire, they submit the project description to the TopTal team who match the client with the Toptal freelancer they deem fits the task description. This approach saved the client's need to go through hundreds of profiles looking for the right freelancer to complete their project.
Unlike all other platforms, Toptal is unique in that it has no bidding system where freelance talent bid for the jobs. This lack of a bidding system means they set the hourly freelancer rates. These rates are based on a freelancer's experience, his or her code quality, and how many code languages such as Python, Java, etc. they are skilled at and their area of residence.
TopTal Review
Even the best online marketplaces have their pros and cons. Toptal has many benefits, which include:
· Access to the best Freelance talent
As I mentioned before, TopTal only picks the best 3% of applicants. The Toptal team ensures that clients get the best freelancers. TopTal makes the acceptance procedure as stringent as possible to filter out any questionable character from becoming a TopTal freelancer.
· High Hire rate
TopTal has a trial-to-hire success rate of 95%. When you sign up to TopTal as a client, you get introduced to the potential candidates within 24hours. 90% of the clients end up hiring the first freelancer presented by Total
· Elimination of Guesswork
Another Toptal benefit is the elimination of guesswork during the hiring process. On some freelance platforms such as Upwork, there is no guarantee you have that a remote worker can do what their profile says he or she can. You have no way of verifying, and you have to give it a shot by risking it. When using Toptal, there is zero guesswork, and a client is sure they are getting what they pay for. As a freelancer, you are assured of the quality of clients you get, and there is no risk of getting scammed.
· High Financial Rewards
Working with TopTal as a freelancer ensures you are paid the appropriate standard market rates. There is enough job flexibility in terms of time, various jobs to choose from, which fit all types of developers. As a client, you pay top dollar for a freelancer who will get the job done right on time, saving you money in the process. Most employers who work on strict deadlines do not mind paying more for top talent.
· Avoid Recruiting Fees
Instead of hiring an in-house developer, you can hire a freelancer. TopTal does not charge the client any recruiting fees. TopTal acts as the recruiter in this case and helps you find the right person for the job at no extra cost.
· You can choose Your Working Schedule.
TopTal has three working schedules, part-time, full time, and hourly. Part-time is at least 20+ hours per week; full time is 40+ hours per week, while hourly depends on the deliverables the freelancer and the client agree upon. From my experience as a freelancer on TopTal, part-time jobs were the most common for me, full time not so frequent and hourly contracts scarce. Rates are hourly, and if the rate, for instance, is $X on a part-time contract, you were liable to get 20X hours on that contract each week.
· Help from the TopTal Team
As a freelancer, you feel you need help with your resume, the TopTal team of recruiters and editors can help in making your profile more professional. Creating an excellent profile and having a good online presence on sites such as LinkedIn means employers who might want to know more about you can trace you more easily.
Toptal's Disadvantages
· Costly
When you are poised to hire some of the world's best freelancers, you are bound to run into higher costs. Before hiring a developer for your potential project, Toptal asks clients for a deposit of not less than $500. This cost will be included in your first invoice after the project is underway. On TopTal, you cannot get cheap freelancers like on other sites such as Upwork. Hourly rates on TopTal can be as much as $95!
· Hiring Process too Long
The period between the vetting process and hiring takes too long. Most freelancers do not have the patience to wait around for a vetting that takes almost a month and move on to other sites that employ much faster.
· Stiff Competition
First-time freelancers have minimal chances of landing jobs, but not impossible. The platform is full of top talent, competition is stiff, and although there is no bidding, it might take a while before you are matched with the right client.
· Not Suitable for small Budgets
If you need to hire for a small project with a low budget, and you can only afford cheap and inexperienced freelancers, TopTal is not for you.
· TopTal Takes Huge Cut
TopTal charges clients an hourly rate, which is almost twice the rate of a freelancer. If a freelancer, for example, earns an hourly rate of $50, the client will pay approximately $100.
Toptal Competitors
Considering TopTal is more in the line of designers, software developers, front-end developers, financial experts, and back end developers, there are not many similar specialized sites. The few that compete with TopTal have varying business models. The competition also offers different pricing and vetting processes, of which some are stringent, and others have none. Examples include:
· Crew vs. TopTal
Crew is a platform that connects developers to designers. It allows the users to look for, and hire mobile and web specialists, for design and development. TopTal is more of an online marketplace where clients request the professionals they need and the go-ahead to create the size of the team they want for their project.
· Gigster vs. TopTal
Gigster is a relatively new platform, launched a few years ago in 2016. The main feature that sets it apart is their use of Artificial Intelligence (A.I.) in their client and freelancer talent matching process. They do not match one freelancer with the client but instead create a team with a project manager.
Toptal, on the other hand, provides the flexibility of assembling different teams of varying sizes. The ability to hire one freelancer in TopTal as compared to Gigster sounds more appealing to most clients.
· Upwork vs. TopTal
Upwork is one of the oldest online marketplaces, having being founded in 2013. It was formerly called oDesk, which merged with Elance and became Upwork. The platform takes in almost any profession, and the screening process is not as rigorous as TopTal's. This makes it perfect for beginners, while TopTal is not suitable for novices.
TopTal Trial Period
TopTal allows clients a 14-day trial period to try and see how well a freelancer fits into their project. When the client is fully satisfied with the trial freelancer, the client can now engage with TopTal. If the client is not content with the freelancer they get, the client is allowed to redo the trial process at least five times. TopTal accepts all major payment options such as PayPal, Wire transfers, and all major credit cards.
TopTal Tracker
TopTal tracker or TopTracker is a time tracking software, which is free and is used to keep track of progress as well as reports easily. Clients and employees use it to keep track of the project progress via any device such as mobile devices and desktop apps for Mac and Windows.
The Tracker Features include:
Tracking of activity levels such as mouse movements and keyboard inputs
Timed screenshots taken in intervals
Creation of projects an employee distribution per project
Privacy control for the freelancers, which allows them to either reject or review screenshots.
Productivity reports that are well detailed with export functionality, both in pdf and CSV
Both automatic and manual time entries.
Frequently Asked Questions
As expected, a lot of people have many questions to ask about TopTal, both freelancers and clients alike. Most of the most frequently asked questions (FAQ) include all that I have explained above, such as:
Pricing
Who owns the intellectual rights to the work done by a freelancer
What methods of payments TopTal accepts
How to ensure I.P. addresses are protected
How much TopTal costs
Wrapping Up
Freelancing may sound easy, but it is not until you learn the ropes. A lot of first time freelancers get into these platforms, thinking it is a walk in the park, and shock on them! Fiverr or Upwork are examples of platforms that work excellently for first-time freelancers. TopTal is where the big boys come out to play.
The recruiters at TopTal do not play. The recruitment process is rigorous and time-consuming. If you intend to apply for a position at TopTal, prepare, prepare, prepare! Ensure you know your stuff. You should at least be qualified in at least:
Front End development (JavaScript, HTML5, etc.)
Back end development (Python, Java, C++, Django, etc.
Designing (UX, U.I., Interaction, Visual, etc.
Finance Expertise (fundraising, market research, etc.)
Project management (Scrum master, technical and technical project management, etc.)
Without thorough knowledge and experience in your field, you will fail miserably in the vetting process.
As the client, you need to know your budget and know that TopTal talent is among the best in the world, and you have to be ready to pay top dollar for it. If you have a short-term project, and a tiny budget, do not waste time going for the top guys, you cannot afford them yet. Start with the other platforms and work your way up as your budget grows.