WordPress is the go-to site for most rookies venturing into the blogging world. WordPress is easy to use and has fantastic features that appeal to newbies. WordPress (WP) has been an excellent open-source pool serving bloggers for a while now. Most people have been lately discovering they can use WP for other different sites, not just blogging. The WP developers have outdone themselves by adding more features and making the system very easy to use and providing automatic WordPress update plugin.
The system's ease of use has allowed people with average computer skills to use it. There are times when the site will not update automatically, and you may have to do it manually. We know this sounds like such a tall task for a beginner, but it is actually simple.
Most people fear taking on the challenge of updating by wrongly assuming the process is too complicated, or they might bring down their blog or site. Using the latest WordPress version is critical for your security and website performance. Fear not! This article is a beginner's guide that takes you to step by step through the entire process.
Why You Should Go for the Update WordPress Plugin
Since WordPress is an Open Source software. This means anyone can easily study the source code to either learn or improve, or to hack into it. WP developers keep churning newer versions with bug fixes and more features such as better security and bug fixes. Updating to the latest version allows you to avoid the vulnerabilities present in the previous versions.
Updating your WordPress keeps hackers from inserting malicious code via plugins. Malicious code can easily steal your confidential data. WordPress is a popular (CMS) Content Management System, and vulnerability would be disastrous for many websites. Hackers love to hack into WordPress websites, and every new WordPress update plugin comes with vulnerability reports and bug fixes.
I had a WP blog that I was proud of until I wasn't! I woke up one morning to find I could not log in, and everyone was calling me frantically, asking me why I was posting funny content. That was how I learned how critical it is to update all my WP websites!
Hackers take advantage of the vulnerability reports and use them as blueprints to attack websites that have not been updated. A hacker can totally deface your website pages and post content that is potentially harmful to you or your business. If you do not update your WordPress software, the likelihood of hackers getting wind of it and stealing your data is high.
Updating WordPress also has benefits such as:
Speed: Every new WP version comes with enhanced performance levels, making it faster and more efficient. Speed is a significant factor in Search Engine Optimization (SEO. You need to update your WP regularly to ensure you get maximum performance benefits.
Compatibility: Most often than not, theme and plugin developers time their updates to coincide with significant releases from WordPress. Their game plan is usually to take advantage of new features and version enhancements. Unfortunately, sometimes the updates ay clash with your website's current plugins if they were not developed in the best coding and practicing standards. To prevent this, you need to back up your Website regularly.
How A Hacker Checks Your WordPress Website Version Status
Checking your website version is not something only a pro can find out. Even at a moderate level, a computer user can check a WordPress version of websites by just looking at its page source. The tab 'view page source' shows the version number of most popular plugins. If you do not update your website, hackers can see your WP versions, and the rest will be history.
Step 1: Back Up Before You Upgrade the WordPress Update Plugin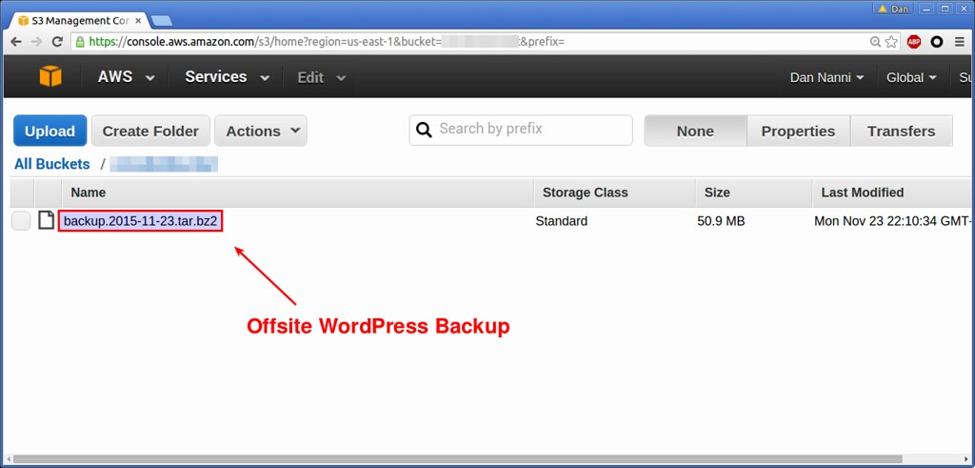 The most essential part, long before you upgrade your WordPress, is the creation of a complete backup. You may have an automatic WordPress update plugin. Still, it is vital that you make sure you have a new backup and tuck it away safely in a remote location.
A WordPress back up includes:
Your entire WordPress database
All your media uploads and images
All your WordPress themes and plugins
Your WordPress files.
Imagine waking up one morning and finding your entire site gone! Someone hacked in and deleted everything! Backing up is critical if such a disaster were ever to happen. When you create a complete backup and store it in a different location such as cloud storage such as Google Drive or on your computer, you can now go to the next step. This step is essential in case you blunder, and you need to restore WordPress via backup.
There are different ways how to back up your WordPress. You can either do a manual backup or use an online service. For a complete backup, you can:
Back up your WordPress blog and website files: These files have the WordPress theme file, application files, plugin files, and the uploaded content. These are all found at the root of your site.
Backup the WordPress SQL database: This is where the user information, content, privileges, and passwords, theme settings, website settings, WordPress update plugins, etc. is stored. If you do not know your WordPress database name, look for it in the wp-config.php file found in the root of your database
Step 2: Download Latest Version of WP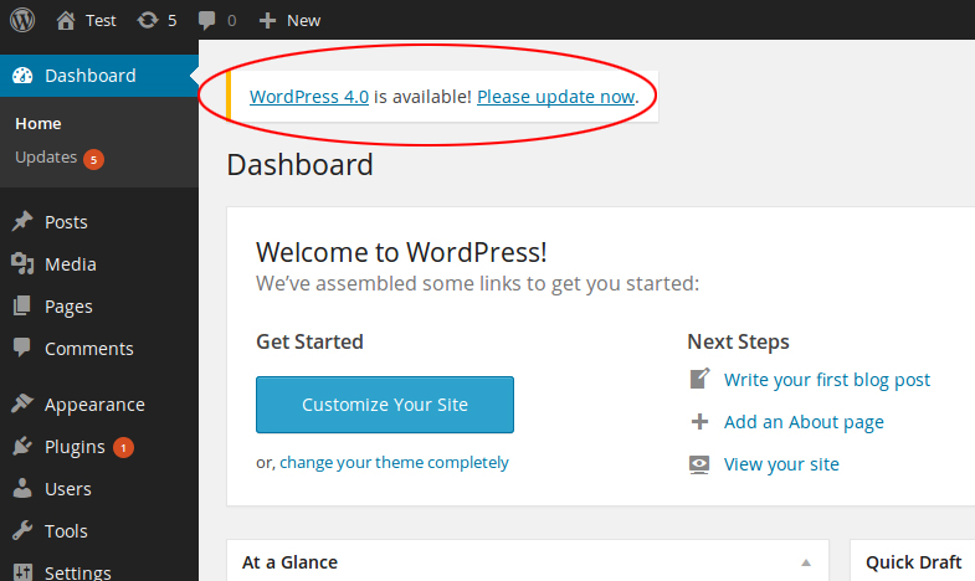 There are two simple ways of handling the WordPress update plugin. One is automatic, using the built-in system. In case this fails, you can download the update manually. First off, you need to head to the WordPress download page and download the latest WordPress version.
Your browser will automatically download WP in a zip file. Extract the data, and inside, there will be a WordPress folder, which contains any WP file needed for your update. After this, open your FTP client, and then connect it to your website. An FTP (File Transfer Protocol) lets you upload files from your PC to your WP site.
For you to use FTP, you need an FTP client, meaning a desktop app, which connects your PC to your WP hosting account. It offers you a very easy to use graphical user interface. This allows you to perform FTP functions such as rename, copy, edit, and delete folders or files. FTP client installation is not compulsory, but it goes a long way in helping you to handle common WP errors when you cannot access the WP administration area.
Step 3: Upload the WordPress Update Plugin
Once connected to your WP folder, head to the local files column and to the WordPress folder you extracted. Locate the remote files column and go straight to the website's root folder. The folder could be named after either your website's domain name or public_html. Here, you will find your WordPress files and folders.
Select all the files inside this WordPress folder, right-click, and select upload. The FTP client will start uploading WP files from your PC to your website. Since your WP website already contains the older file versions with a similar name, FTP client will ask what you want to do with the old files. Select overwrite, so allow an update and check the box adjacent to 'Always choose this action,' which ensures the older files are replaced with the current file versions.
Step 4: Update-Database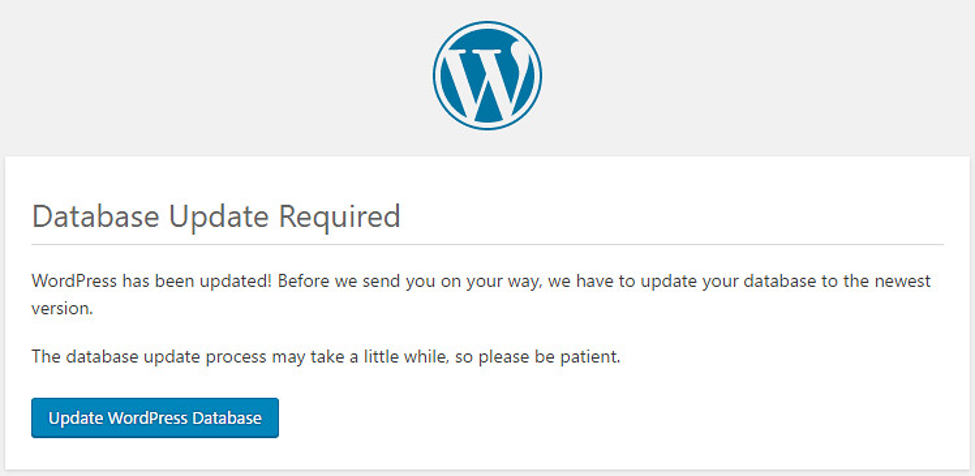 After the upload is complete, sometimes you may have to update your WP database to ensure it is compatible with the updated version. To do this, head to your WP dashboard, and if you need to do an update, a prompt, "Database update required" will pop up.
Click on Update WordPress Database, and when the update is complete, you are sorted! Your WordPress is good to go!
What To Do After The Update
After upgrading your WordPress, you need to ensure that all is running smoothly. Visit the website via a new browser window, and then review your settings on your dashboard. If you find any problem, check out a list of common WP errors on the official WordPress website. Follow the instructions on how to fix them. If the problem is not listed on the list, check-in the WordPress troubleshooting guide and try to figure out what the issue is.
WordPress is a popular site for many beginners who want to own a website. The beauty of it is that you can get a free website for a start, and then upgrade it to unlock more features. Most bloggers love WordPress, and lately, most people have discovered you can apply the WordPress site across other functions. WordPress is thankfully equipped with an automatic update system that means once there is a new version of the website, it automatically updates.
Conclusion
Sometimes, for whatever reason, WordPress might not update automatically, and the onus is upon you to update it. Hackers love sites that are running on older versions, as the vulnerability reports help them easily hack into earlier versions.
You cannot afford to run your website on older versions of WordPress, not just because of hacking. SEO needs to run on optimum speed, and updated versions usually are faster and more efficient. We hope this article will help you to update your WordPress update plugin manually in case the automatic updates do not work. You do not have to be an IT whiz to improve your website security to keep yourself safe!